Chopped salad are the perfect way to enjoy a salad, each forkful will have a snippet of all the ingredients.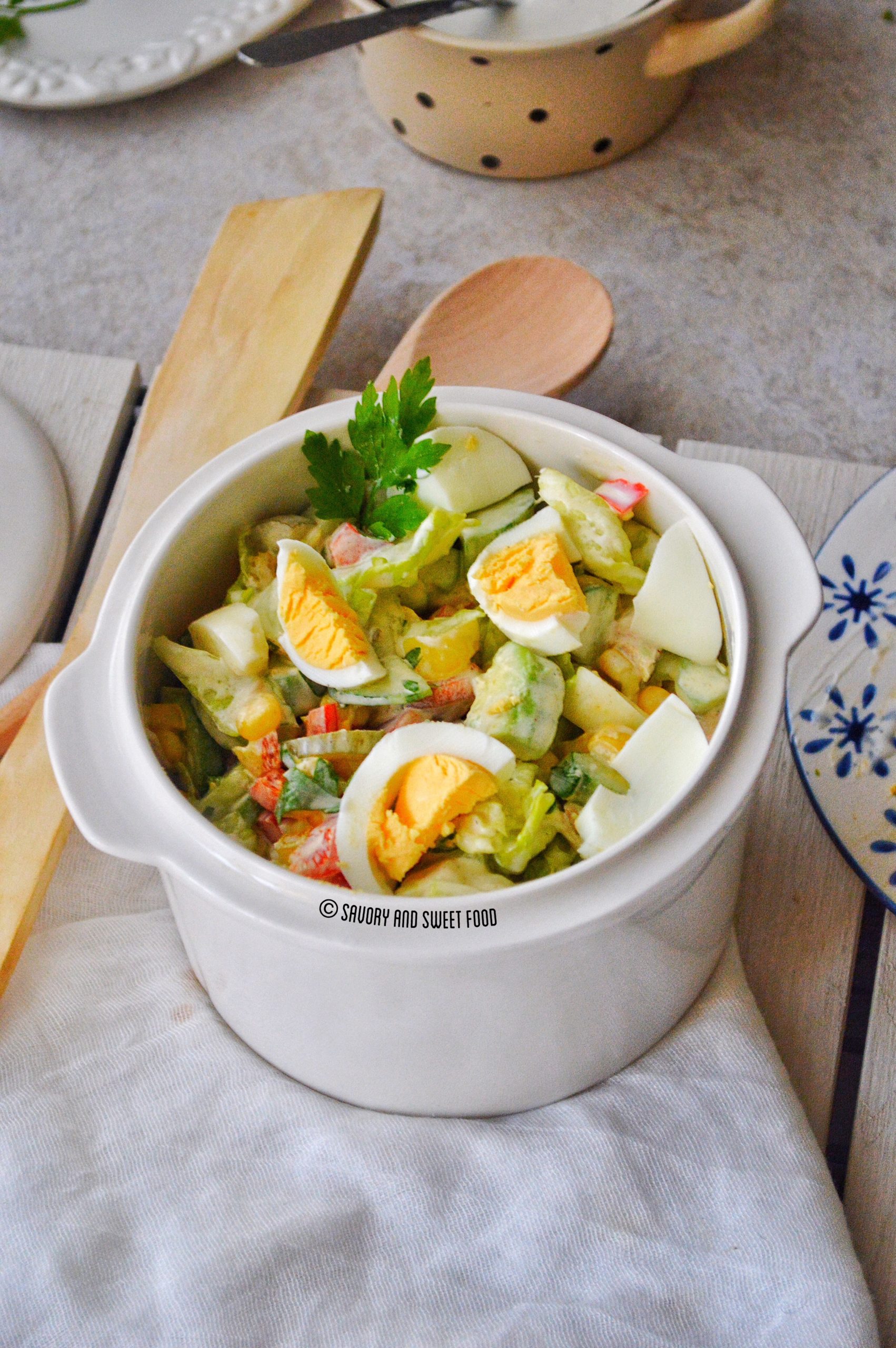 This salad is delicious and easy to eat with a riot of flavor, color, and texture in each and every bite. Salads have become a popular lunch fare nowadays. Especially the healthy ones. Ok i admit this is not a very diet friendly salad because of the mayonnaise in it. But this sure is super tasty. 😊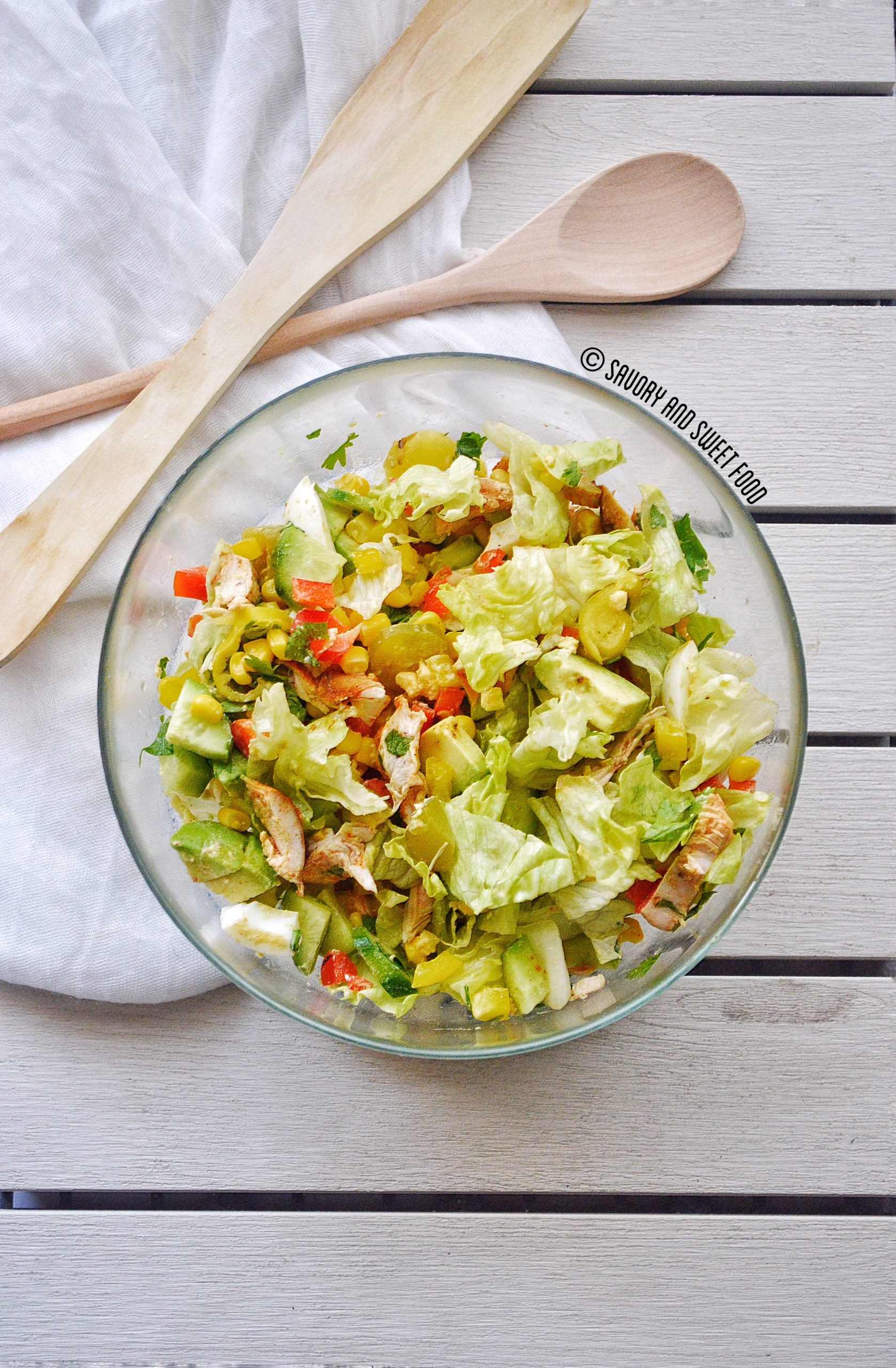 I have added a whole lot of sweet corn in my salad because i love it. I just started adding avocado in my salads recently and seriously it is really good. Try avocados and onions with a little bit of lemon and salt. Its too good a combination. My mom makes it this way. Chicken in the chopped salad is optional. But it gives that extra oomph to the salad along with the boiled egg.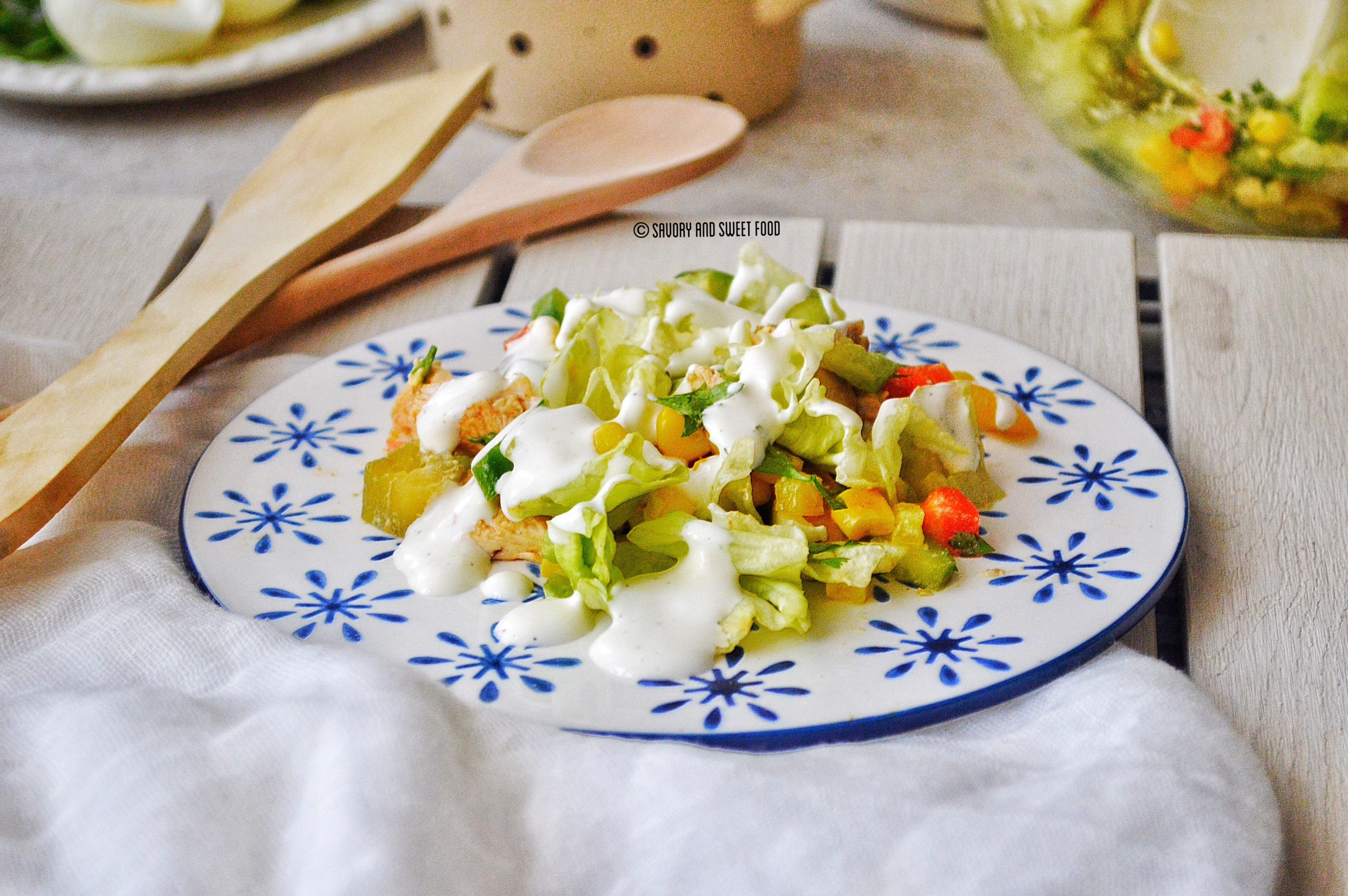 The dressing I used for this is a ranch type dressing. It goes really well with chopped salad. Try it I am sure you will love it.
INGREDIENTS:
Tomatoes
Olives
Iceberg lettuce
Sweet corn
Avocado
Red and Yellow bell peppers
Cucumbers
Pickled cucumber and green chillies
Parsley
Hard boiled eggs
Grilled chicken
For the dressing:
1 cup mayonnaise
1/2 cup sour cream
1/2 cup buttermilk
2-3 tbsp sugar
Chopped chives (optional)
Pepper and salt to taste
NOTES:
✔️ To make grilled chicken I marinated the chicken breast with red chilly powder and cajun spice and grilled it. You can use any marinade you like for that.
✔️ Make as much or as little salad you like. Use the dressing that is just enough for the salad. Store the remaining in the refrigerator.
METHOD:
Mix together all the ingredients for dressing
Pour the dressing into the chopped salad. You don't have to pour all. Use as much as needed. Store the remaining in the fridge for 3-4 days.
Refrigerate and serve cold.
[yumprint-recipe id='146′]