Meal planning means planning and prepping your meals ahead of time for the entire week, or some people do it for a whole month. By doing this, you can have an organized life, save money and also enjoy a lot of free time for yourself during the week.
Meal planning is like tackling the question, what's for lunch once for the whole week, instead of every night. I am not an expert in this, as I just started doing this recently, but my life has not been more organized and productive than how it is when I do meal planning.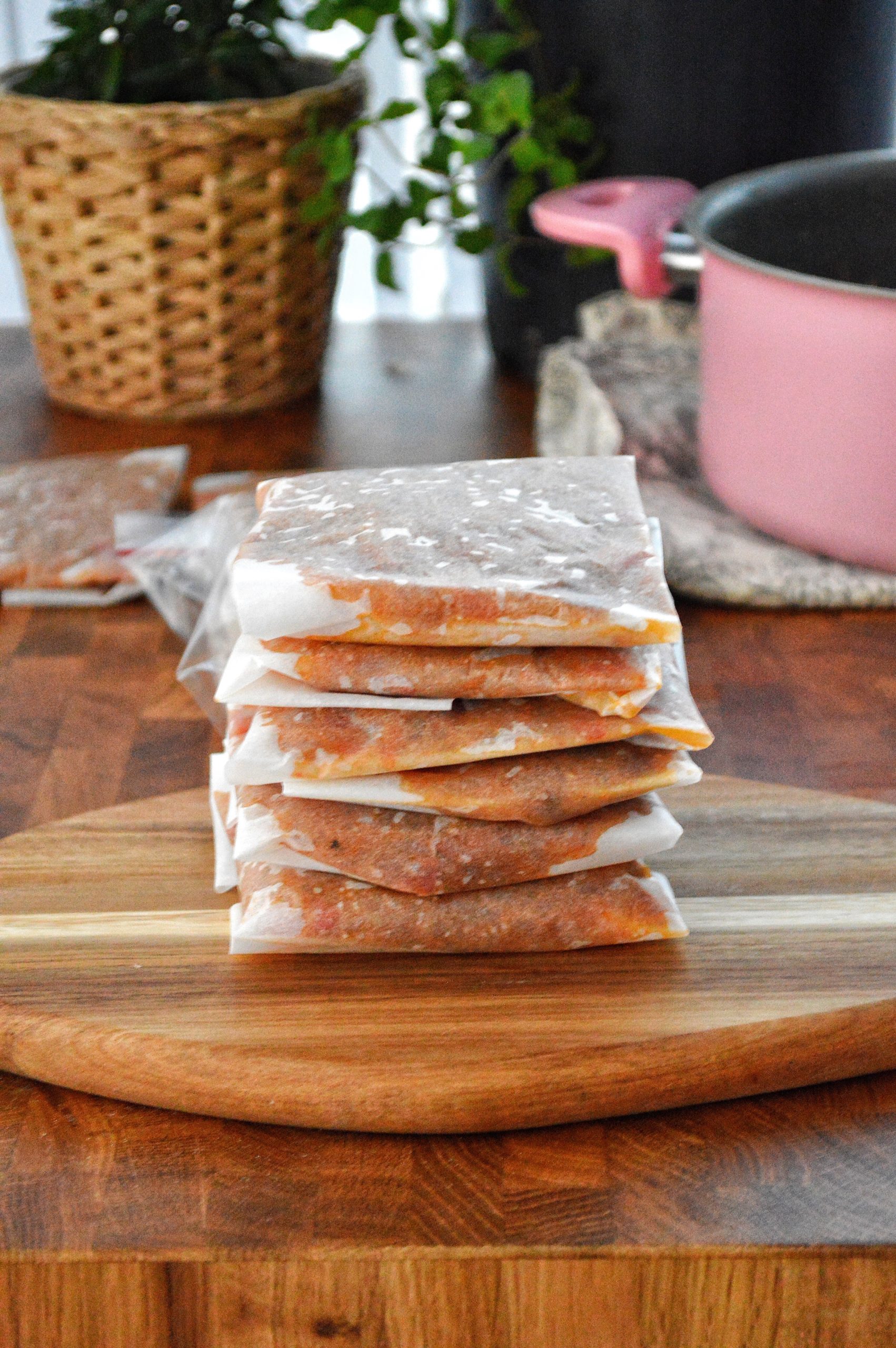 There are a few basic steps in planning.
Clean your refrigerator and check what all are in there to be used.
Make a meal plan for the whole week. Write down, what you intend to make for breakfast, lunch and dinner for the entire week. Keep in mind  the things you have to use up in the fridge and pantry and plan your dishes accordingly. Do this 2-3 days before the meal prepping.
Shop the ingredients you need.
Prepare everything on prepping day and place the dishes which you plan to eat in the earlier days of the week in the refrigerator and those for later days of the week in the freezer.
Enjoy a stress free week. 🙂
This is it. You may feel overwhelmed at the thought of meal planning at first, but once you get into it, you will love the idea and will continue in the future too. Here is my humble attempt on making a meal planning video. I was so confused as in how to shoot this but I somehow covered few of the things I do while prepping. Hope you guys will find this useful. Let me know. 🙂
Bulk Curry Masala
Ingredients
4

tbsp

coconut oil/ any oil of your choice

12

medium

sized onions (chopped)

10

tsp

ginger garlic paste

6

large

tomatoes chopped
Instructions
Drop in the chopped onions and sauce until soft and brown.

Add ginger garlic paste. Cook for 4 minutes.

Add tomatoes. Cook on high until tomatoes turn soft, stirring in between. Reduce heat to low. Coverand cook for15-20 minutes until everything gets soft and mushy.