Indian style Chicken Kebabs, which are boneless chicken with flavorful yoghurt based marinade and cooked until just done. They go very well with rice or chapathi. I made a delicious chicken wrap with this one.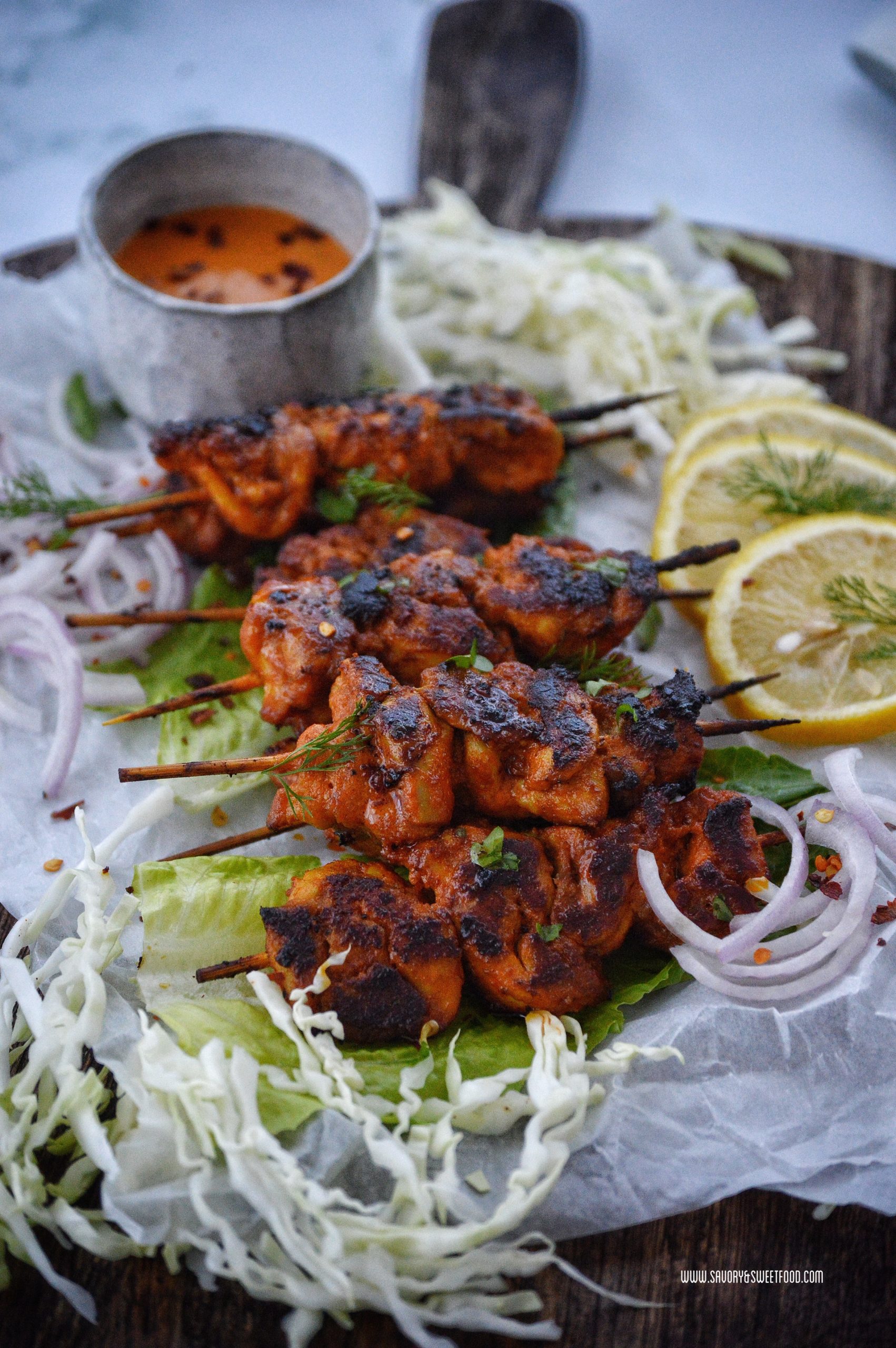 Kebabs are always a favorite here, but I rarely make it at home as I don't get that soft, tender texture to my kebabs. I always heard that kebabs with chicken thigh meat turns out succulent and juicy but I always end up using chicken breast. But this time I tried with chicken thighs are I was so happy with how these boti kebabs turned out. I was nothing less than perfection.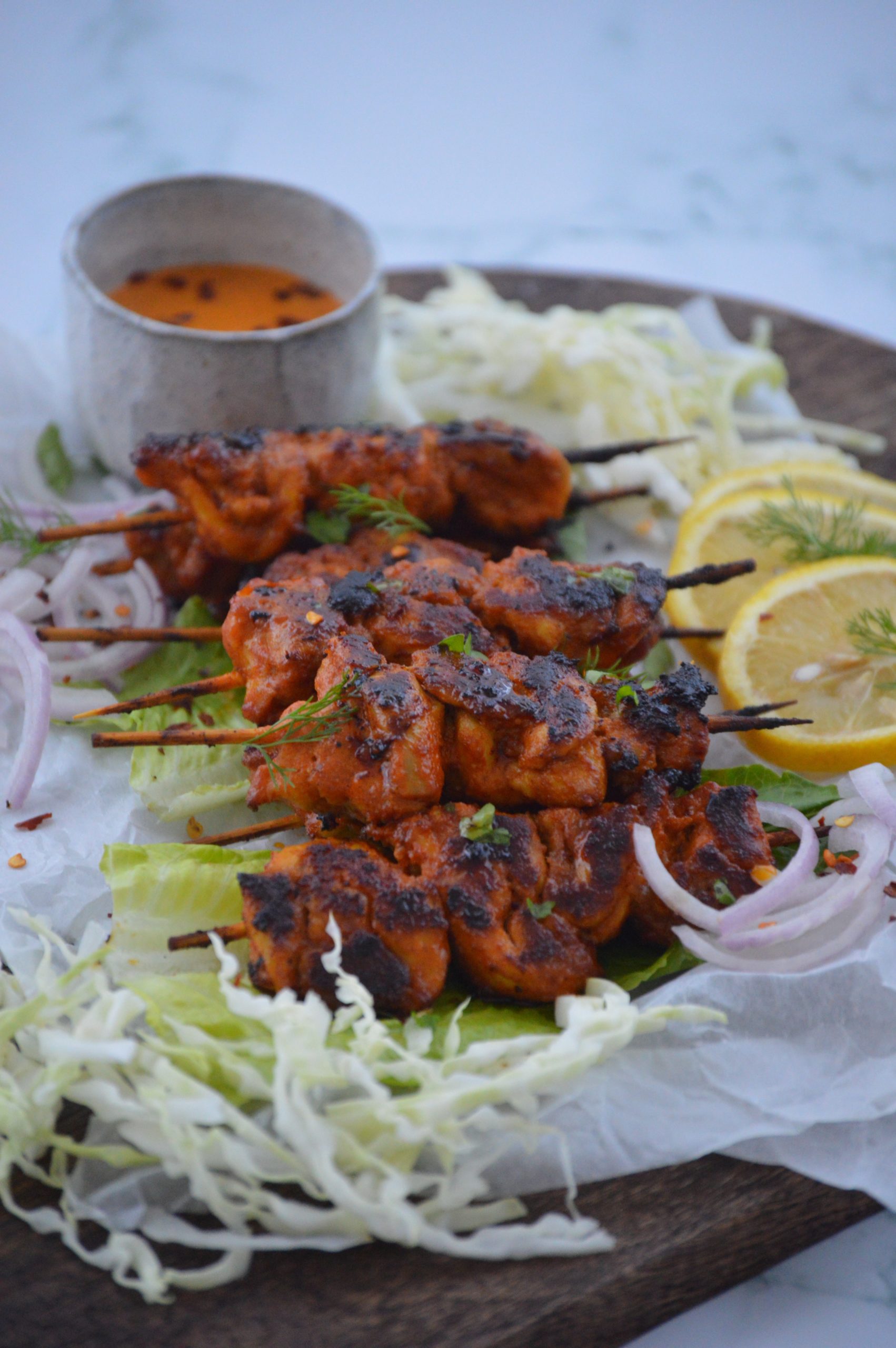 Now no more chicken breasts for kebabs. Luckily I got boneless thigh fillets from the supermarket. If you can't get thigh fillets, you can use chicken breast too. (But if you have the time, try making a fillet of your own. It would definitely be worth it.) If you are cooking with breasts, then grill it only for 15 minutes on medium high.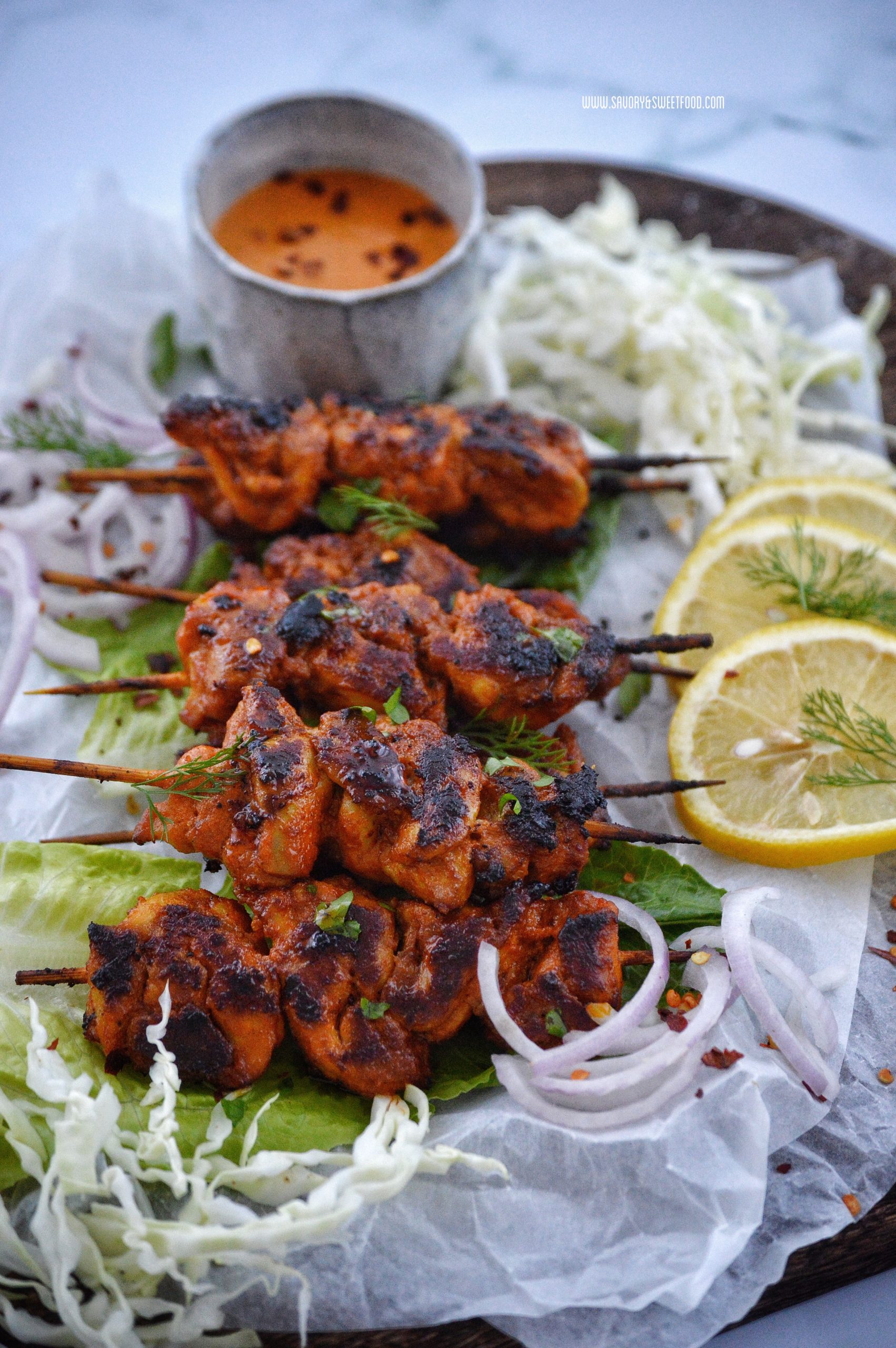 I made a chicken wrap with chicken boti kebabs, and it was bursting with flavors. The main star of the wraps were the boti kebabs, of course and also a special sauce I made. I'll be sharing the recipe here soon. So wait for it. Hope you all will make this recipe and love it as much as we did.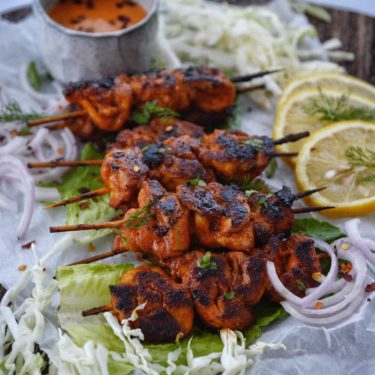 Chicken Boti Kebab
Ingredients
450

Grams

boneless chicken thighs/breasts cut into cubes

3/4

Cup

yoghurt (thick)

1/4  

cup

mayonnaise

1

tbsp

ginger garlic paste

1/4

cup

vegetable oil

1

Tsp

red chilli powder

1/4

tsp

turmeric powder

1/2

tsp

garam masala powder

1/2

tsp

cumin powder

1/4

tsp

cinnamon powder

Freshly ground black pepper to taste

1

tbsp

lemon juice

Salt to taste

1

tsp

paprika powder
Instructions
Add yoghurt and mayonnaise in a bowl and whisk well.

Add all the other ingredients except the chicken and mix well.

Drop in the chicken into it and mix. Let it marinate for 2 hours or overnight.

Soak bamboo skewers in water for half an hour. Skewer the chicken into it.

In a pan, pour a little bit of oil and spread well. Shallow fry the chicken until cooked and charred on all sides.

You can infuse the kebabs with charcoal smoke too. For that place the kebabs in a plate and make space in the middle for a small steel bowl. Place the steal bowl there. Next heat up the charcoal until it turns red. With a help of a tong place the charcoal in the bowl and immediately add a tbsp of ghee into it. Cover the place with a lid tightly making sure there are no gaps so that the steam doesnt escape. Let it sit for 10-15 minutes. The kebas will get a tandoor smoky flavor this way.
Recipe adapted from foodies terminal