A very simple to make cheese bread with a soft, melt in the mouth bread base. The dough can be prepared in no time as it involves only blending the wet ingredients and pouringit into the flour and mixing it together, no kneading required.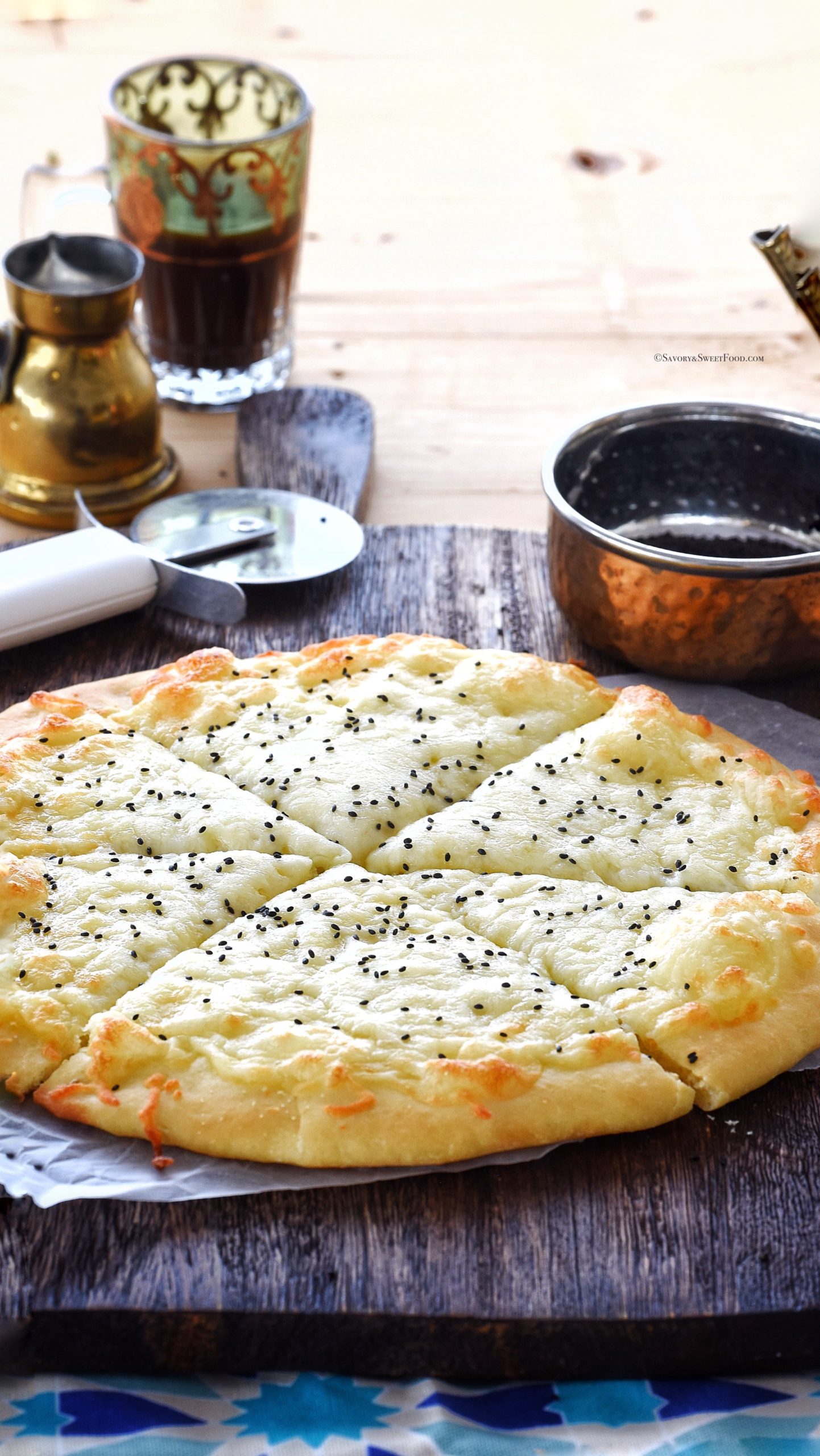 This cheese bread resembles the Arabic Fatayer/Manaish a lot but I didn't name it that way as the dough recipe is not like the traditional fatayer dough. It is slightly different as we are adding milk powder and cream cheese in it. But my friends, I must say that this bread is too good. It literally melts in the mouth. I'm not kidding. The stringy soft mozzarella cheese and the tender crust compliments each other really well.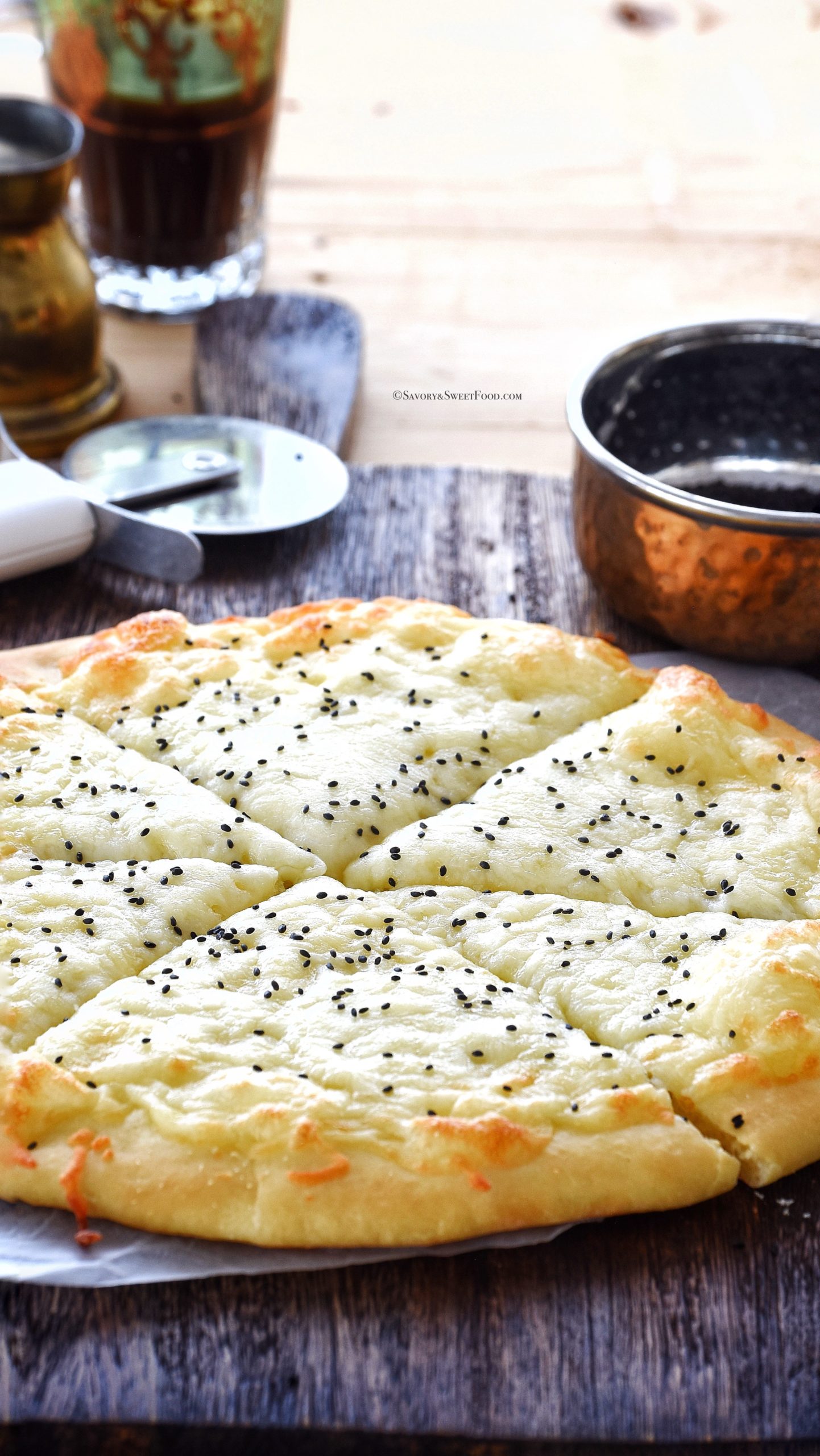 My kids enjoy this a lot with just plain cheese, but I've made chicken pizza with this base and it was good. I sometimes make the dough in bulk and freeze it too for meal planning. Talking about the meal planning video, I'm shooting it again after I lost most of the video I took previously which was so disappointing. I am planning to post it at the end of this month. So wait for it. 🙂
Hope this cheese bread will be your new favorite recipe. Please do give it a try.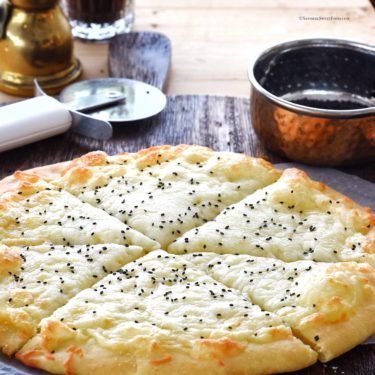 Cheese Bread with no knead, super soft bread
Ingredients
1

egg

large

¼

Cup

milk powder

¼

Cup

sugar

70

Grams

cream cheese

¼

Cup

oil

1

Tsp

instant yeast

½

Tsp

baking powder

½

Cup

water

¾

Tsp

salt

2

cups Plus 2 tbsp

all purpose flour

mozzarella cheese
Instructions
In a blender jar, add all ingredients except flour and mozzarella cheese and blend.

In a bowl add flour. Pour blended mix into it and mix well with a spoon.

The dough will be very sticky but thats okay. You wouldnt have to knead it.

In another bowl add a tbsp of oil and spread it around. Add the dough into it and cover the dough with oil.

Let it rise in a warm place for 2 hours or until doubled in size.

Punch down the dough to knock out the air.

Divide the dough into four balls. You can make four cheese bread with this.

Flatten the dough with a rolling pin and poke the dough with a fork.

Add generous amount of mozzarella cheese and bake at 180°C for 15 minutes.