A moist Chocolate hot milk cake with a cavity filled with an indulgent Oreo pudding. It is then Topped with Nutella which means you get more deliciousness in every bite.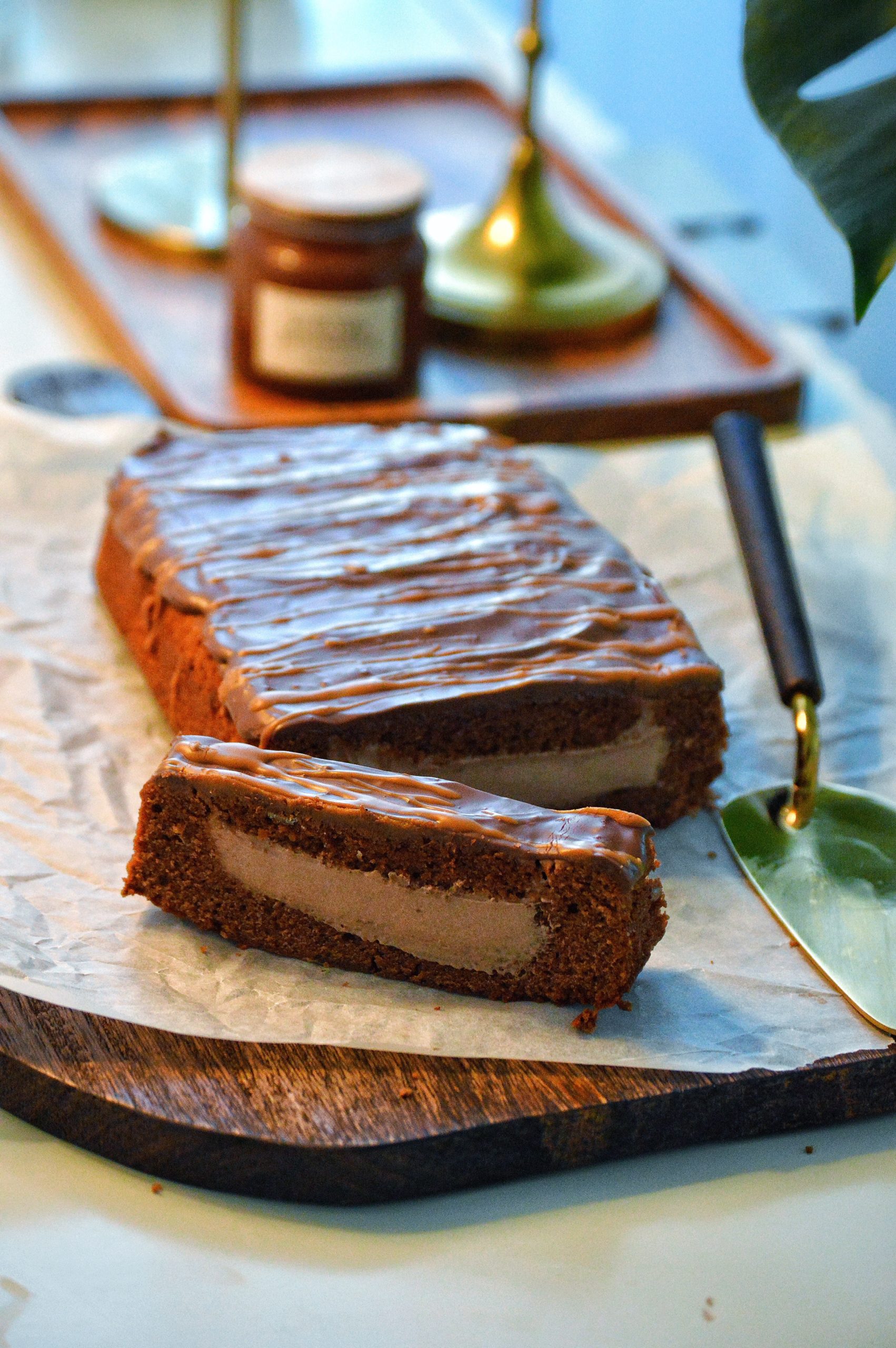 This cake is every chocolate lovers dream. This has a flavorful, moist chocolate cake with a thick layer of rich Oreo Pudding in the center and topped with a generous amount of Nutella. My favorite kind of chocolate based desserts must involve chocolate cake and pudding and this delivers just that.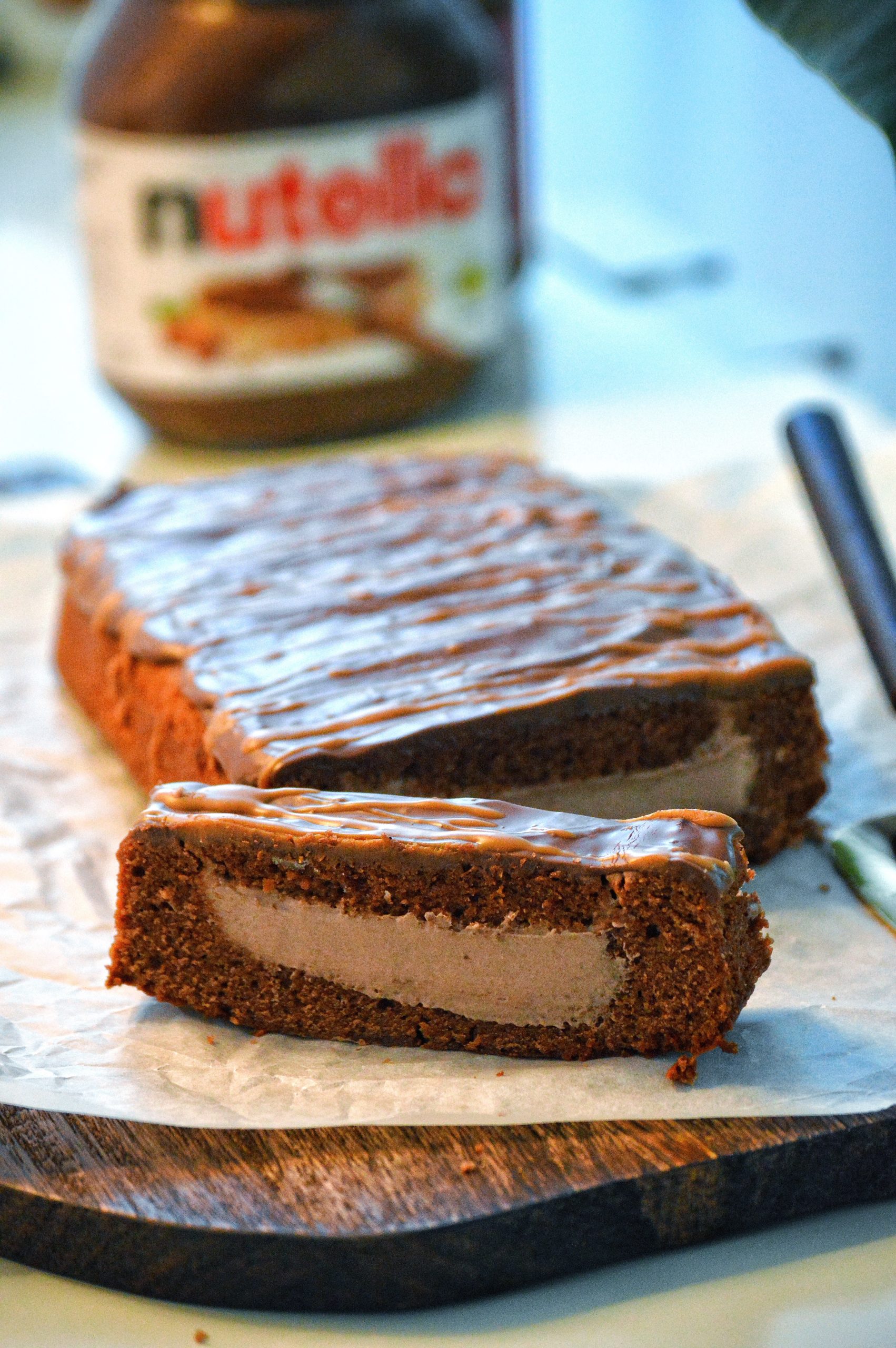 Even though it looks as though it requires a lot of work to make this, I promise it is extremely simple to put this together. The cake, which is a hot milk cake (recipe from Zuranaaz) is extremely simple to make. All the wet ingredients can be blended in the blender and then mixed with the dry ingredients to which you will have to add boiled milk plus butter. That's it. For the pudding, again just  blend everything together. I topped the cake with melted Nutella, but if you have the time, it would be great if you add any of your favorite frosting on top.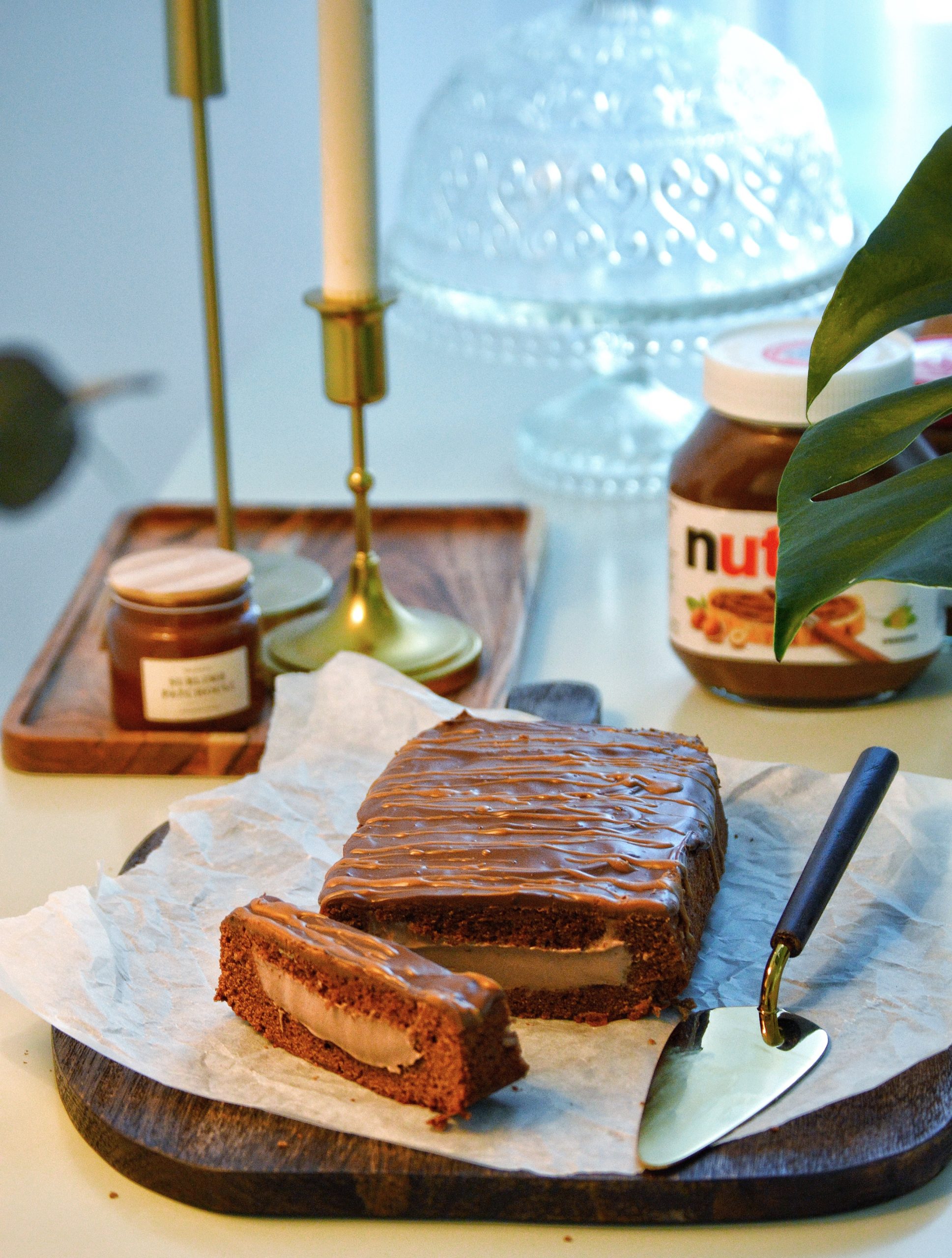 Please do check out the video to see how the cavity is made in the cake as I feel I couldn't explain it well in the description below. Enjoyy! 🙂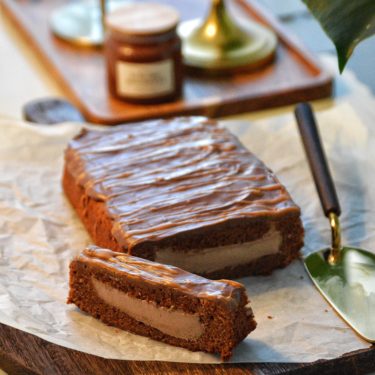 Chocolate Cavity Cake with Oreo Pudding
Ingredients
For the Hot Milk Cake:
2

Eggs

1

Cup

Sugar

¼

Cup

Oil

1

Cup

All purpose flour

1

Tsp

Baking powder

¼

Tsp

Salt

¼

Cup

Cocoa powder

¾

Cup

Milk

43

Grams

Unsalted butter

1

Tsp

Vanilla Essence
For Oreo Pudding:
8

Oreo Biscuits/Chocolate biscuits

250

ml

Thick Cream

1

Sachet

Dream Whip Powder

¼

Cup

Whipping Cream

¼

Cup

Cake Scraps
Instructions
To make Hot milk chocolate cake:
Preheat oven to 180°C. Grease a 7 inch loaf pan and keep aside.

Add eggs, sugar, oil and vanilla essence to a blender jar and blend well until everything is well combined.

In a bowl, add flour, cocoa powder, salt and baking powder through a siever. Fold it in until combined.

Boil milk & butter and pour it into the cake and mix gently immediately.

Pour the batter into the prepared pan and bake at 180°C for 30-35 minutes until toothpick inserted comes out clean.
To make Oreo Pudding:
Add all the ingredients in a blender jar until smooth.
To assemble:
Cut out the cake from the middle to create a cavity. Keep the top part aside to use it to close the cake.

Pour the pudding into the cavity. Close the cake with the cut top part of the cake. (See the video)

Refrigerate until pudding sets for 2-3 hours.

Pour melted Nutella and spread evenly. Drizzle Lotus spread. Refrigerate for an hour and serve.