Mini deep fried sweet cheese bread which are light, airy and super addictive. Serve it with a generous drizzle of Maple syrup/ Honey/ Nutella and enjoy!!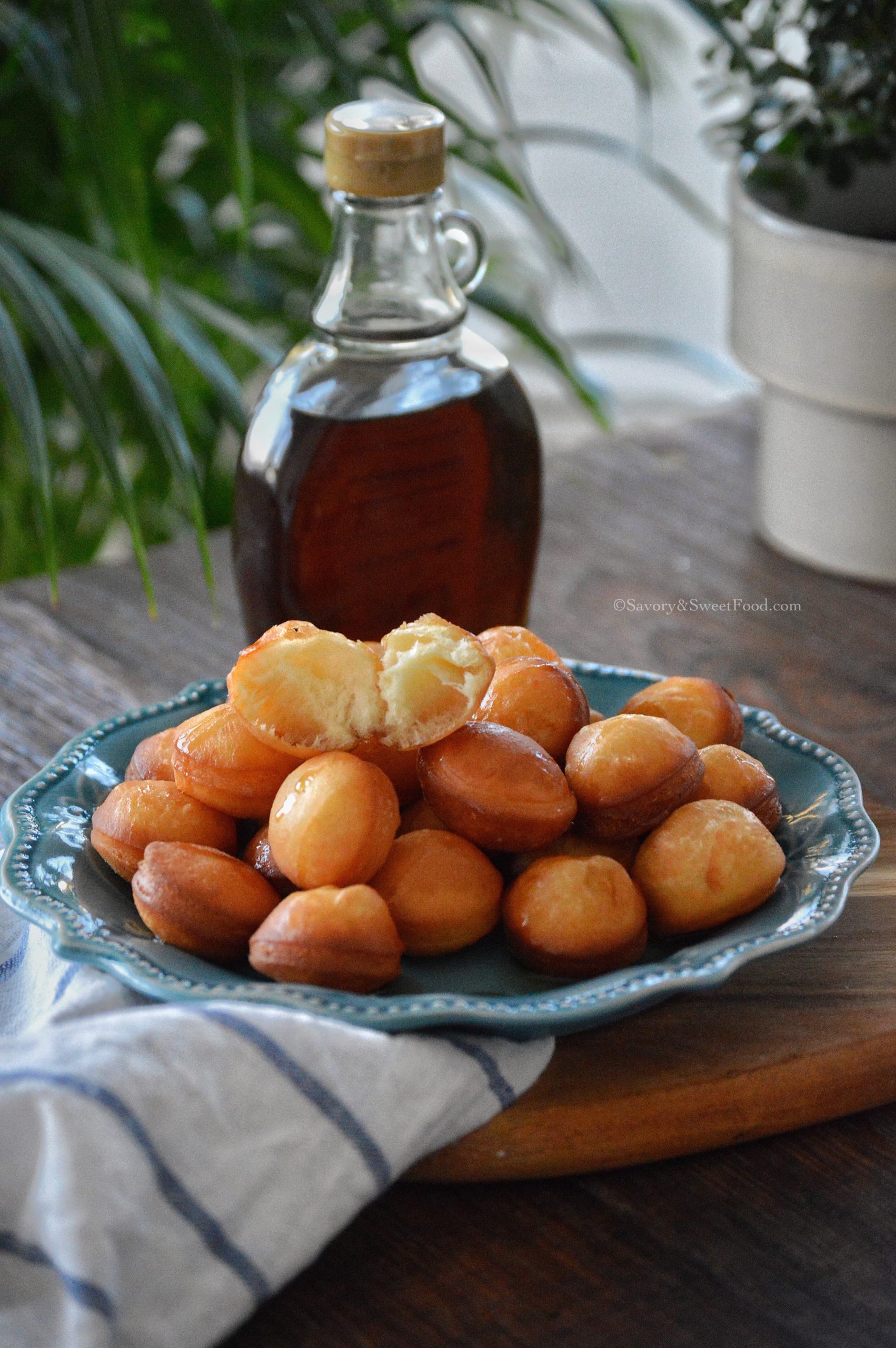 We have been doing a lot of deep frying lately and I think it's high time I pause it for sometime. But I am so tempted to make this again!! I made a big batch of this light and fluffy bite sized treat and it got over in no time. It tasted a little like luqaimat, the Middle Eastern fried dumpling and also doughnut.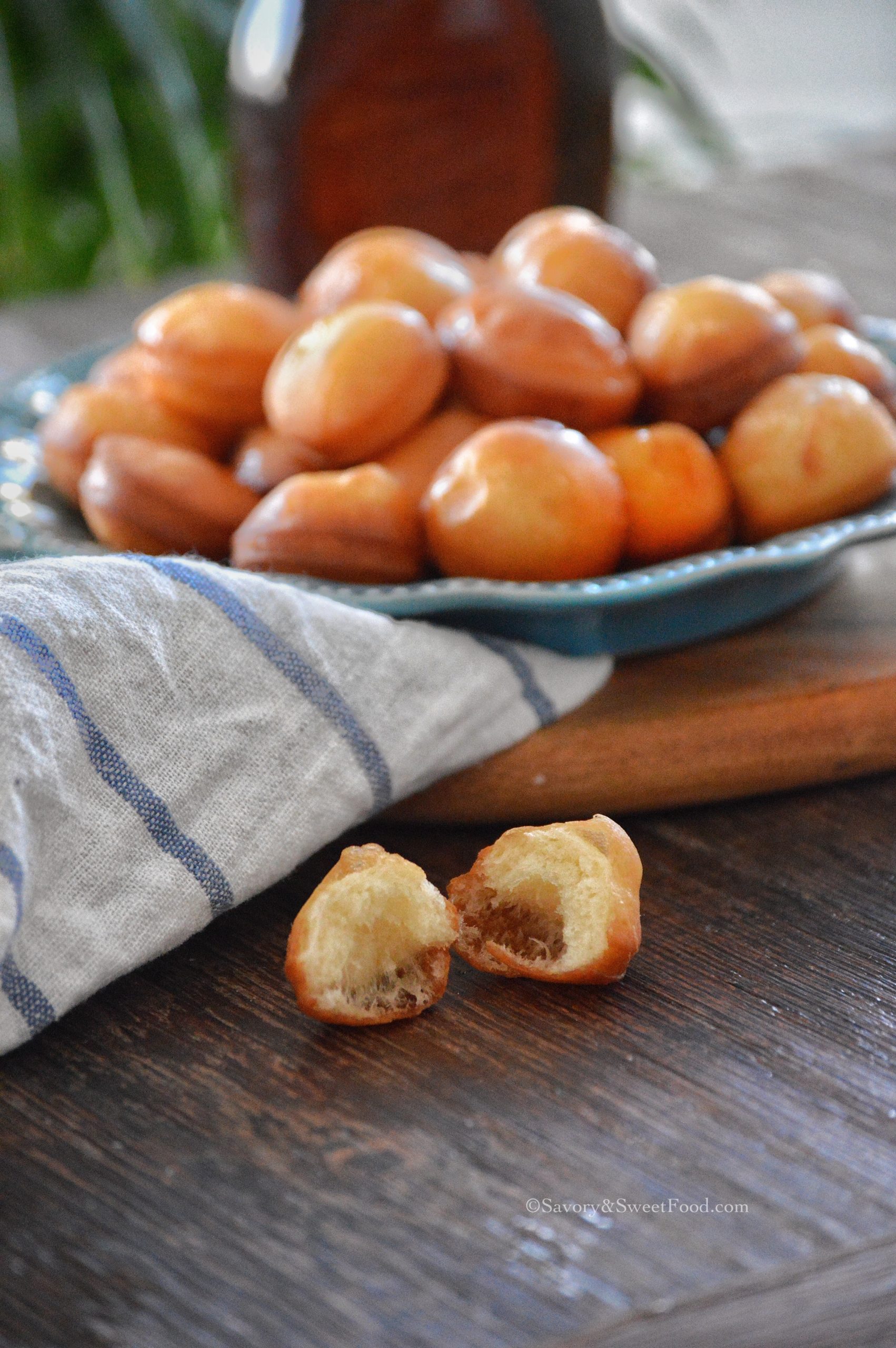 I followed the recipe exactly as it is from my favorite Arab Instagram account fno_algohr and it turned out great. They used white cheese in the original recipe but since I didn't have it, I replaced it with cream cheese. It looked like a perfect round mini balloons in the original recipe. Maybe because of the change in cheese used here, my bread did not have the perfect hollow center as theirs, but the taste and texture was mind blowing good.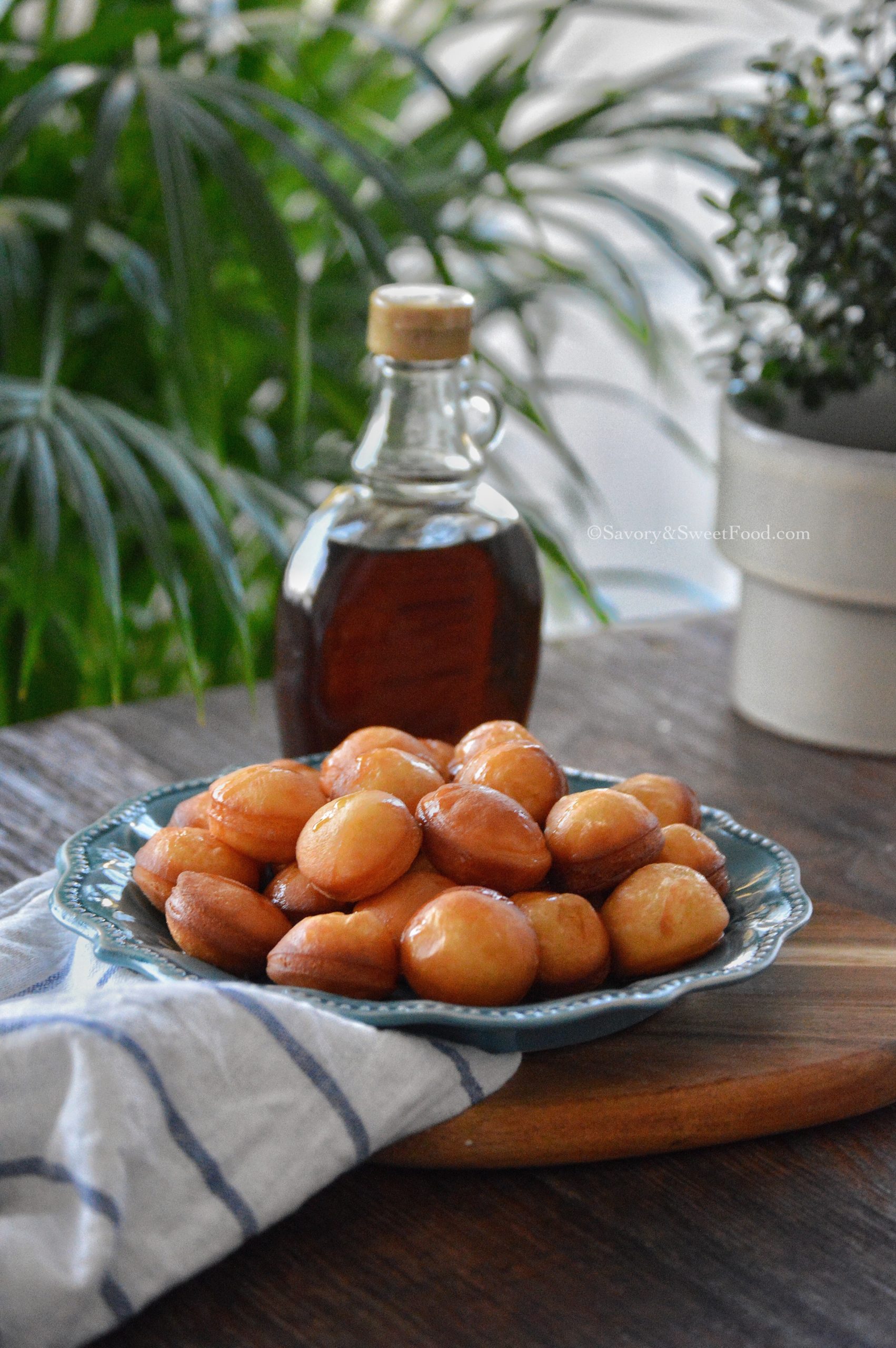 It was so hard to control and I ended up eating a lot, which made me super guilty later as I am trying to eat healthy and cut down sugar to shed some of the extra kilos I have gained after my third pregnancy. This was made mainly for my kids but we adults enjoyed it too. Do give it a try, it just takes 10 minutes to prepare the dough. I'm sure you will love it.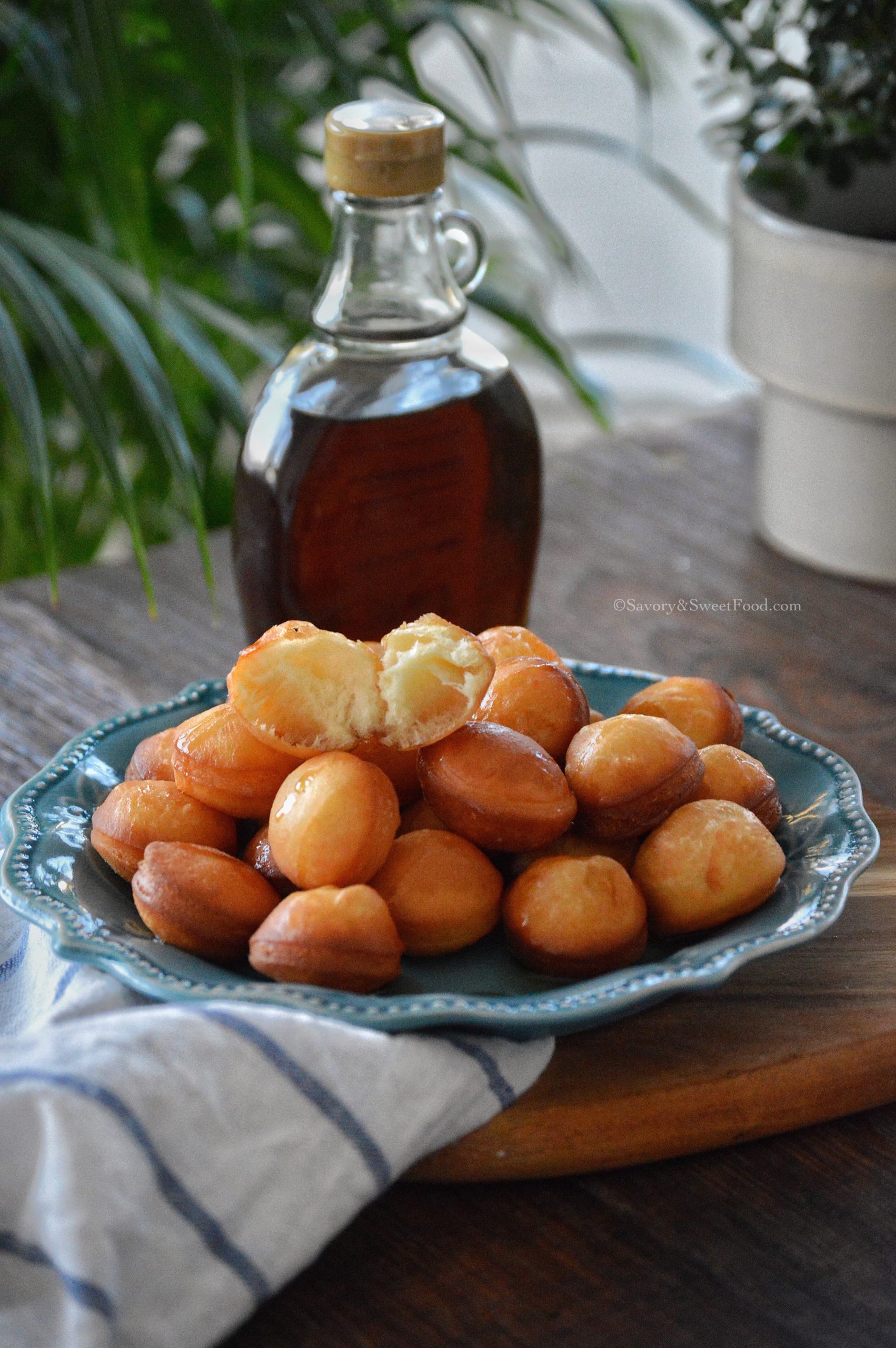 Mini Sweet Cheese Fried Bread
Ingredients
1

Large

Egg

¼

Cup

milk powder

¼

Cup

sugar

70

Grams

Cream Cheese

¼

Cup

oil

1

Tsp

instant yeast

½

Tsp

baking powder

1

Tsp

vanilla essence

½

Cup

water

2 ½

Cup

all purpose flour

plus 2 tbsp

oil

for deep frying

maple syrup/nutella/honey

for topping
Instructions
In a blender jar, add egg, milk powder, sugar, cream cheese, oil, yeast, baking powder, vanilla and water. Blend until everything is well combined.

In a bowl, add 2½ cups of all purpose flour.

Pour the contents of the jar into the flour. Mix well.

Add 2 more tbsps of flour and knead the dough until it turns smooth.

Place it in a well greased bowl and let it rise in a warm place for2-3 hours.

Make three balls out of it and roll it out. Dont roll it very thin.

Cut small circles from it and deep fry for 2 minutes on each side until it puffs up and turns golden in color.

Serve with a generous drizzle of honey/maple syrup or Nutella.