A very simple chicken sandwich, with a basic sautéed chicken filling along with fresh cabbage and stringy mozzarella cheese. You can keep it simple like this or make it even more flavorful by adding different fixings into it.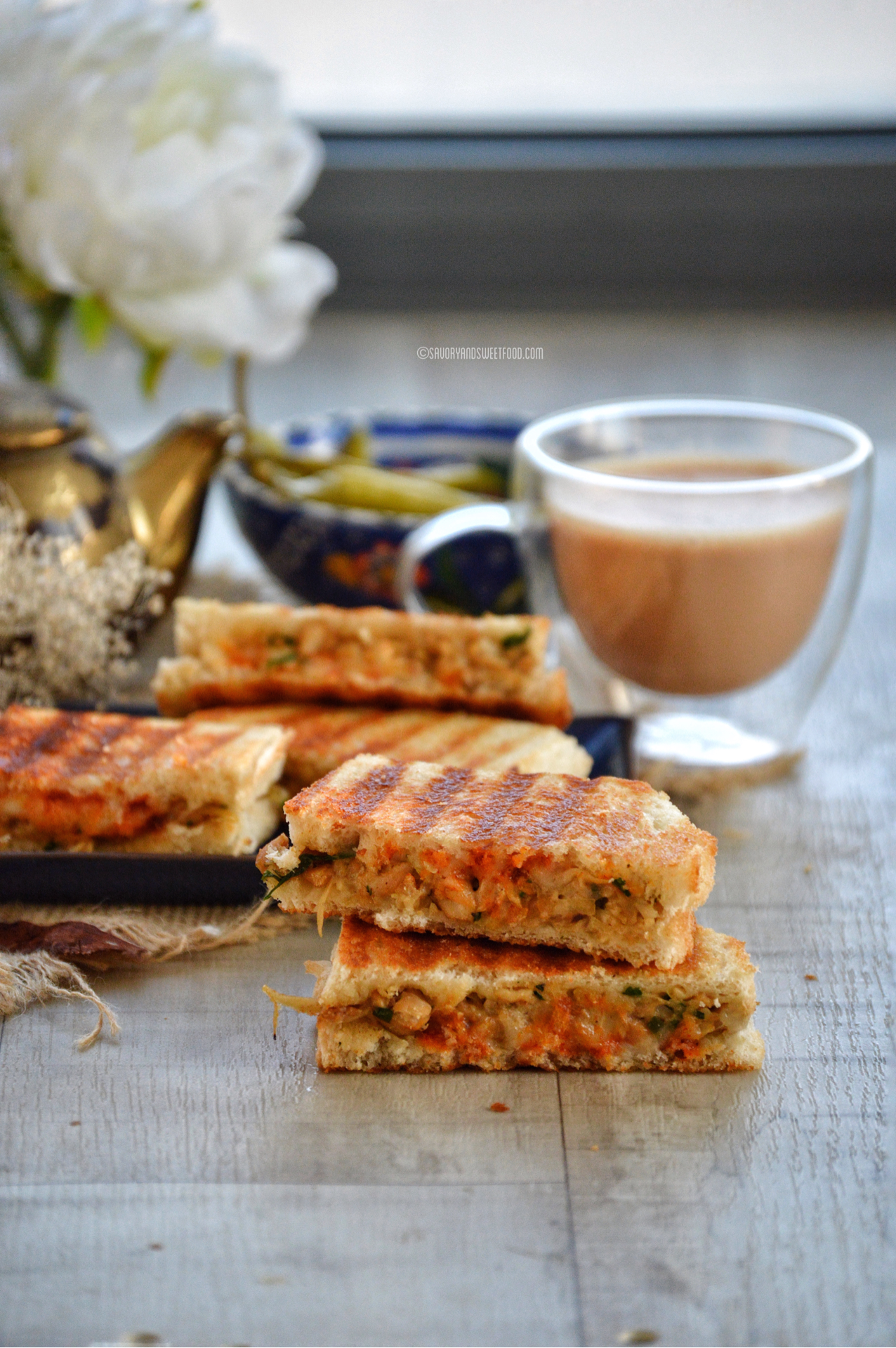 For as long as I can remember, I have loved chicken sandwiches. My mom makes delicious chicken mayo sandwiches and I was totally hooked from then on. Did I post my mom's mayo sandwich recipe? I think I didn't. Omg!! Why didn't I?!! In shaa Allah I will post it sometime soon. Today I have for you a different recipe. I found this recipe from this video by recipes of the world and I love how delicious and light this sandwich is.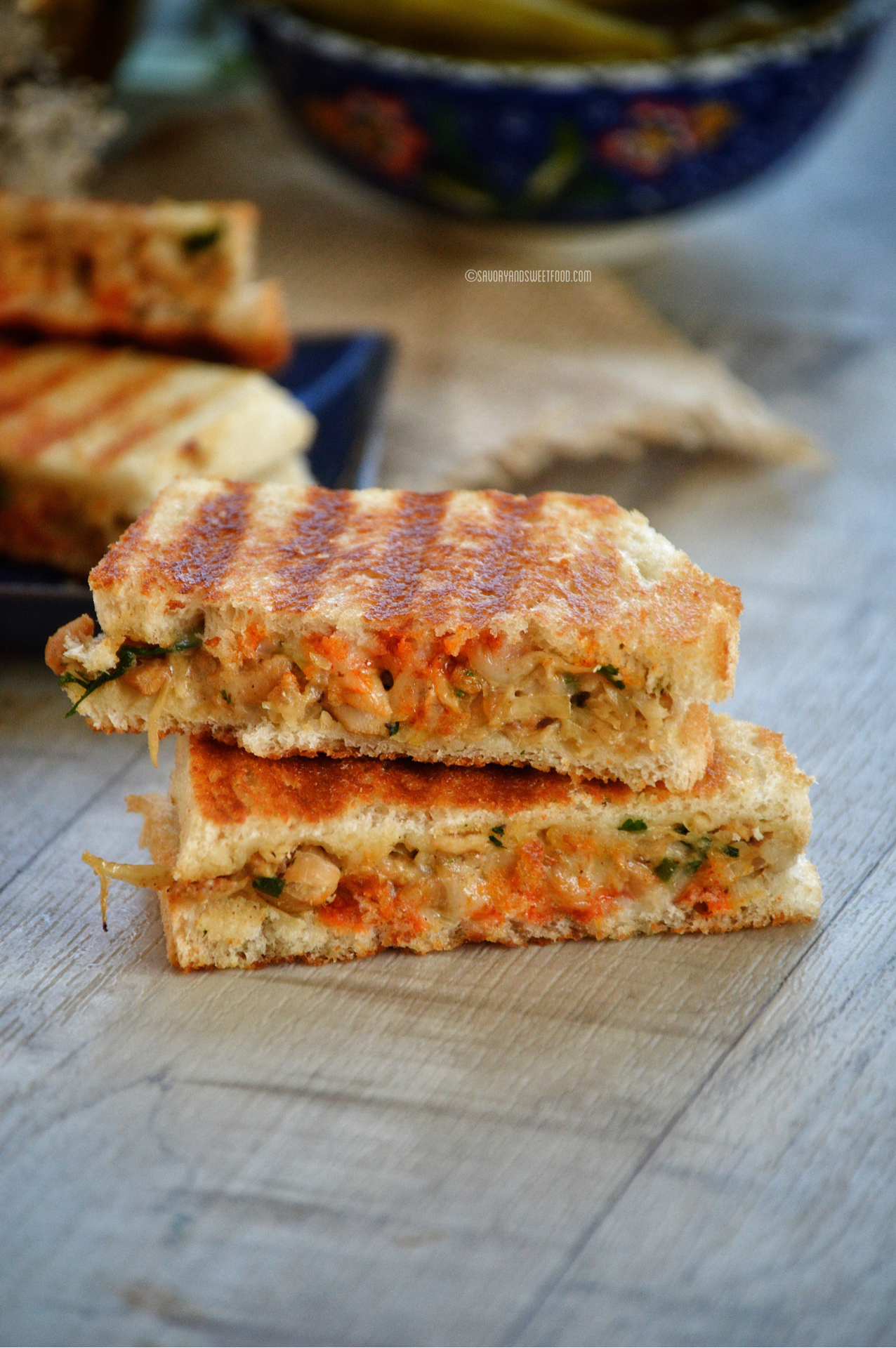 This sandwich is perfect for picnics, get-together, for a light dinner..you name it. But I'm sure in this scorching summer happening now in the Gulf region, picnics are not something we look forward to. Can't wait for the weather to cool down so that we could do more outdoor activities. Anyway, now I recommend you make this sandwich and have an indoor picnic. 😀 Give it a try and please do let me know how it was for you. Would love to know. Enjoy!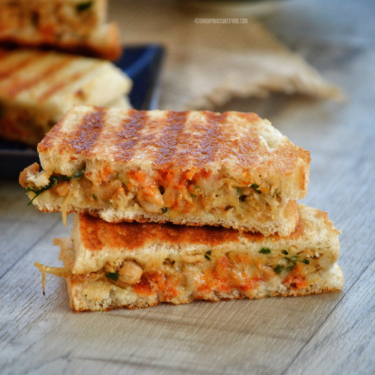 Simple Chicken Sandwich
Ingredients
1

Large

Onion

Chopped

1

Tbsp

Ginger garlic paste

2

Green chillies

400

Grams

boneless chicken

Chopped

Salt to taste

¼

Tsp

black pepper powder

¼

Tsp

Cumin powder

½

Tsp

Coriander powder

½

Cup

cabbage

2-3

Tbsp

Mayonnaise

Parsley

Chopped

Bread slices

Sriracha sauce

(Optional)

Butter

For toasting

Mozzarella cheese

(Optional)

Pickled cucmber and jalapeños

(Optional)

Lettuce
Instructions
To make the filling:
In a pan, pour oil. Once hot, add onions. Saute until soft and translucent.

Add ginger garlic paste and cook for a minute.

Add green chillies and mix for a minute.

Add in the chicken along with salt. Cover and cook for 10 minutes.

Open lid and increase heat to high and reduce the water if there is any.

Reduce heat to low and add spice powders. Cook for a minute.

Turn off the flame and let it cool for a bit.

Drop in cabbage and mix until combined.

Add parsley. The filling is ready.
To assemble:
Take a slice of bread, trim the edges.

Place lettuce. Place a generous amount of the filling on it.

Add pickles, sriracha and mozzarella cheese.

Place the other slice of bread and close the sandwich.

Toast it on both sides with butter on low flame until the cheese melts.

This filling can be added into a bun just like that without any fixings too.