Ramadan Calendar is a special calendar used to count the days of Ramadan until the day of Eid. Throughout Ramadan there will be great Islamic reminders along with a treat until Eid day.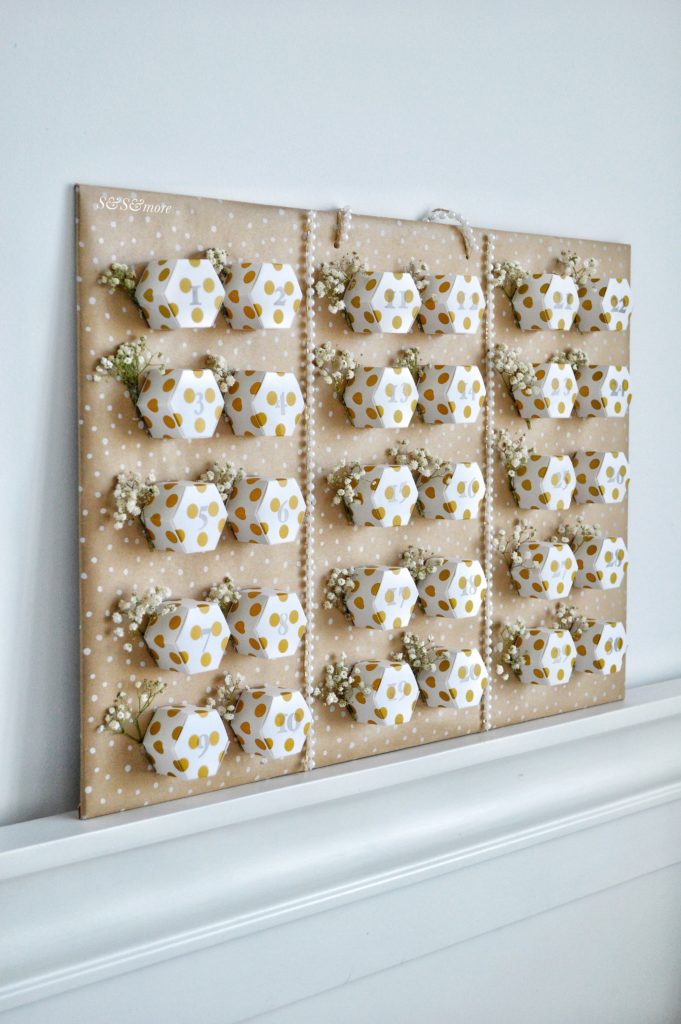 Have you guys started prepping for Ramadan? I did, as you can tell with Ramadan Calendars. I wanted to make my son excited for this blessed month. If you want your child to know the essence of Ramadan and understand what it is about, rather than just celebrate it, then these Ramadan calendars are perfect for it. If you are wondering what this calendar is about, keep reading. 😊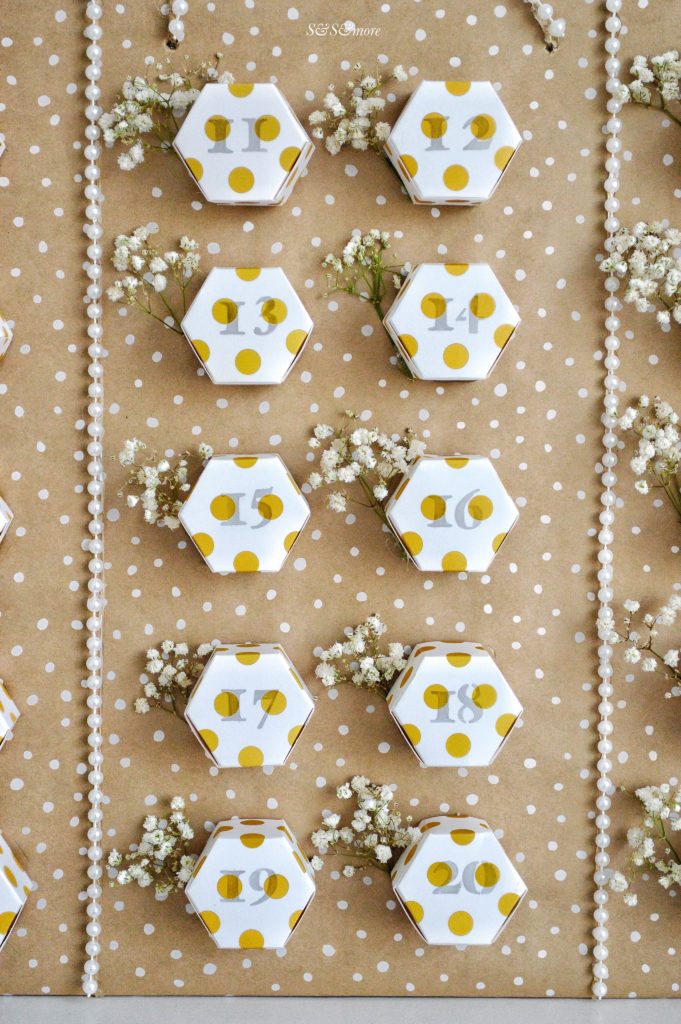 The way I am planning to use this calendar is by placing a card with good deeds plus a small treat (chocolates) in each box for 30 days. Each day morning, we visit the calendar and read the deed, making an intention to complete it before the end of each day. The deeds are not anything complicated. In few of the cards I have incorporated reciting small surahs or duas but in most, it has very simple tasks like smiling to people, saying salaam, saying thank you etc.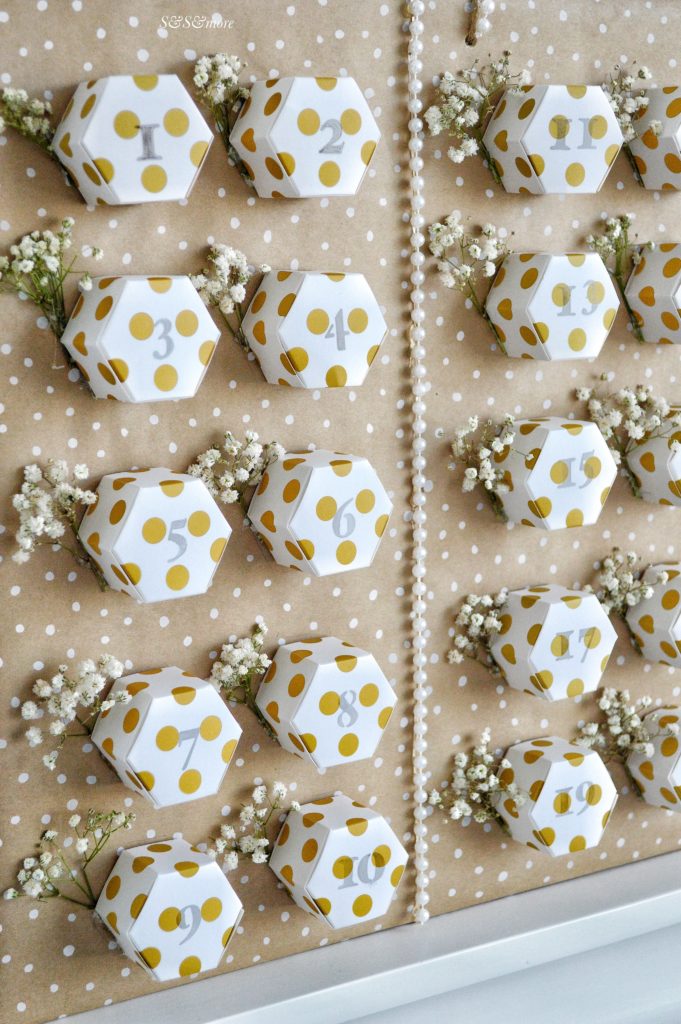 Ramadan Calendars are a great way to introduce a new family tradition during Ramadan. It is also a fun way to let young kids experience Ramadan without fasting. I am planning on taking orders (in Kuwait) for these calendars so that your kids can also enjoy it. If you have the time, you can easily DIY it too. Let me know if you are interested through dm in Instagram and I'll get back to you, In shaa Allah. 
To make this polka dot calendar I used:
Board
Boxes
Pearl strings
Brown wrapping paper
Baby's breath flowers
Chocolates
Hot glue gun
Number stencil
Pro marker pen/Sharpie
I first wrapped the board with wrapping paper.
Then I stuck two strings of pearl strings to divide the board into three parts, for the three parts of Ramadan.
I wrote numbers on the boxes with pro marker pen from 1 to 30 using a stencil.
Then I stuck the boxes on the board using hot glue gun.
I then placed baby's breath flowers on each box to make it look more pretty.
Finally I filled each box with a treat and message cards.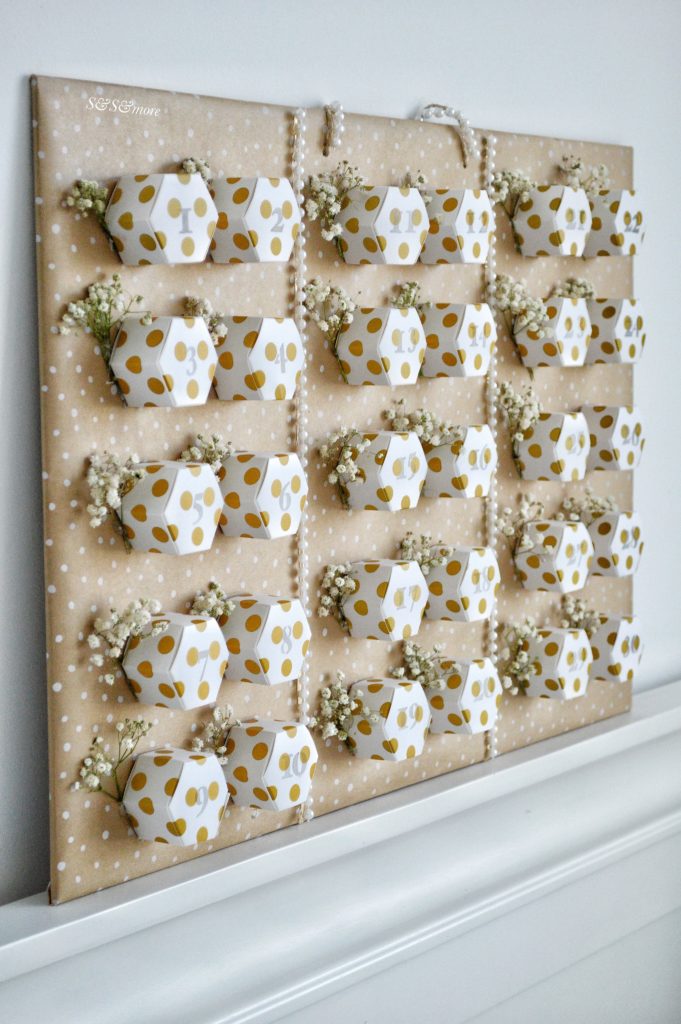 Ramadan Calendar 2
You can make a simple yet elegant calendar with a plain canvas, beautiful boxes and a jute rope.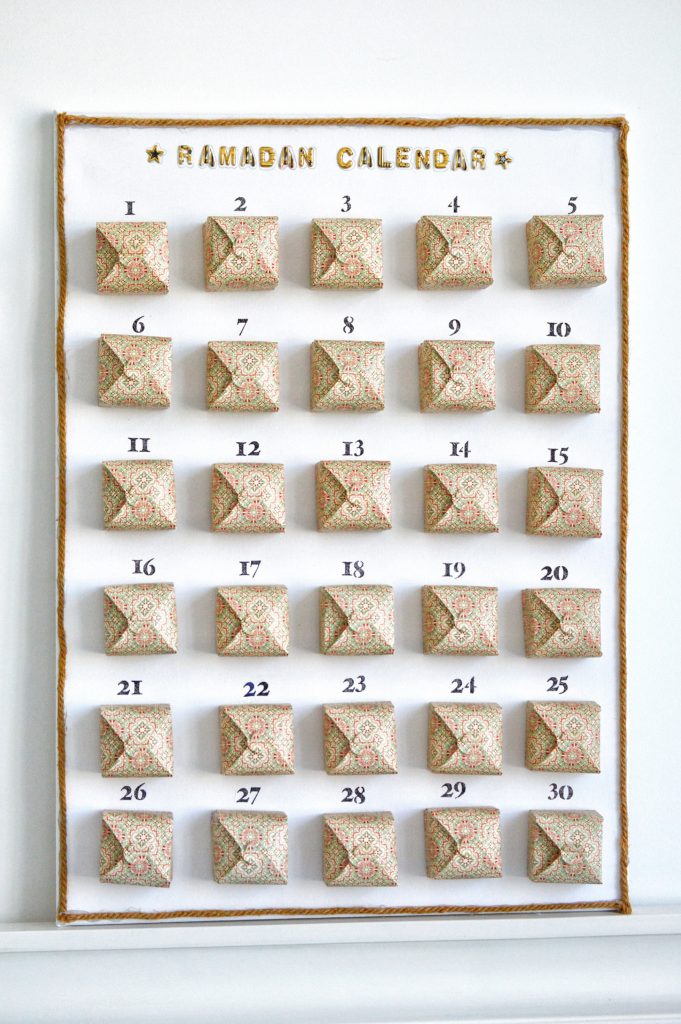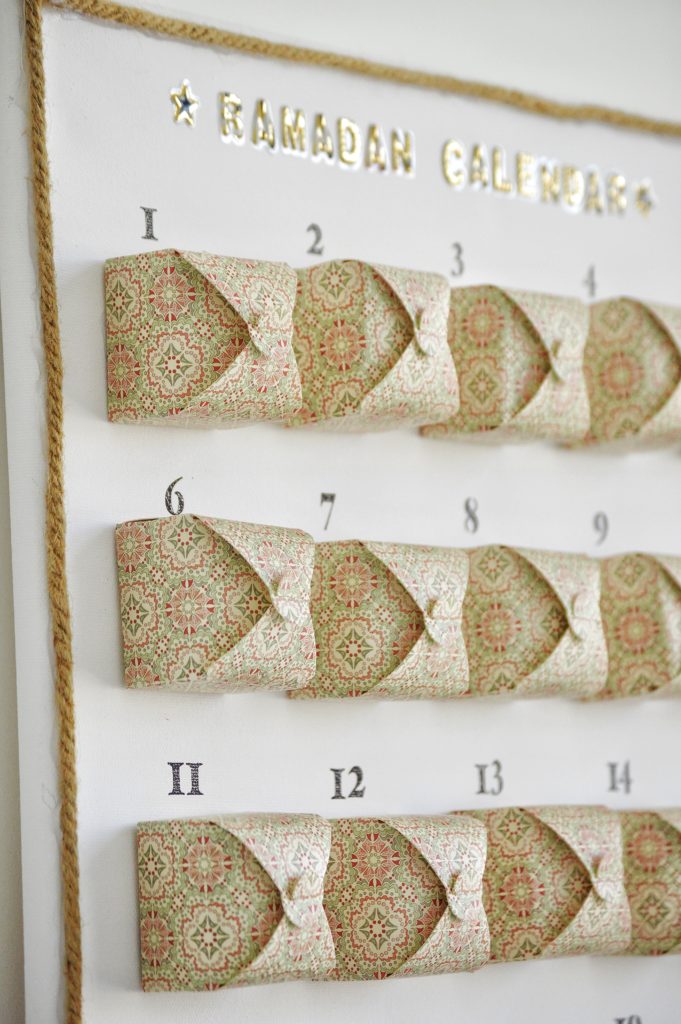 Ramadan Calendar 3
I made this calendar using cork board and boxes. I then cut out card stock paper into rounds and wrote numbers on it. I then pinned each number to the boxes using small pegs.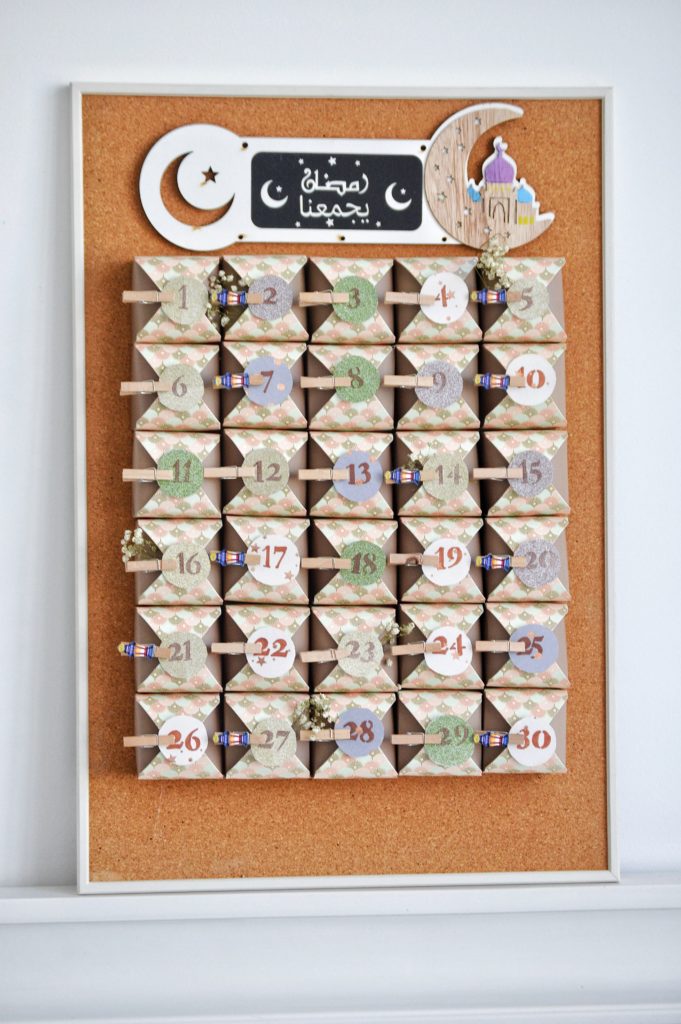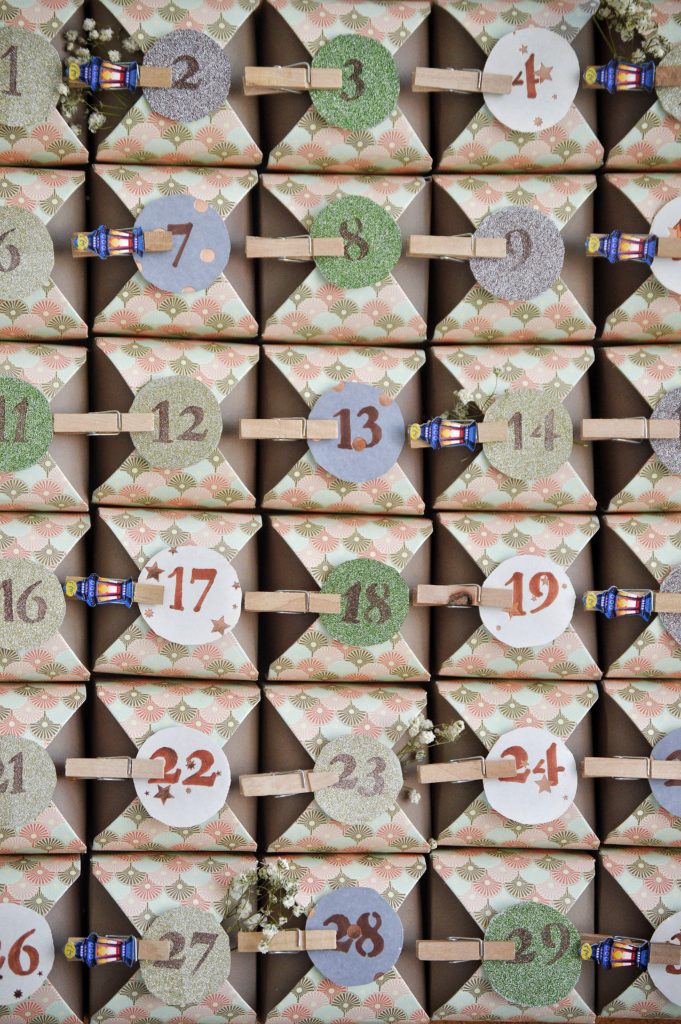 Ramadan Calendar inspiration 4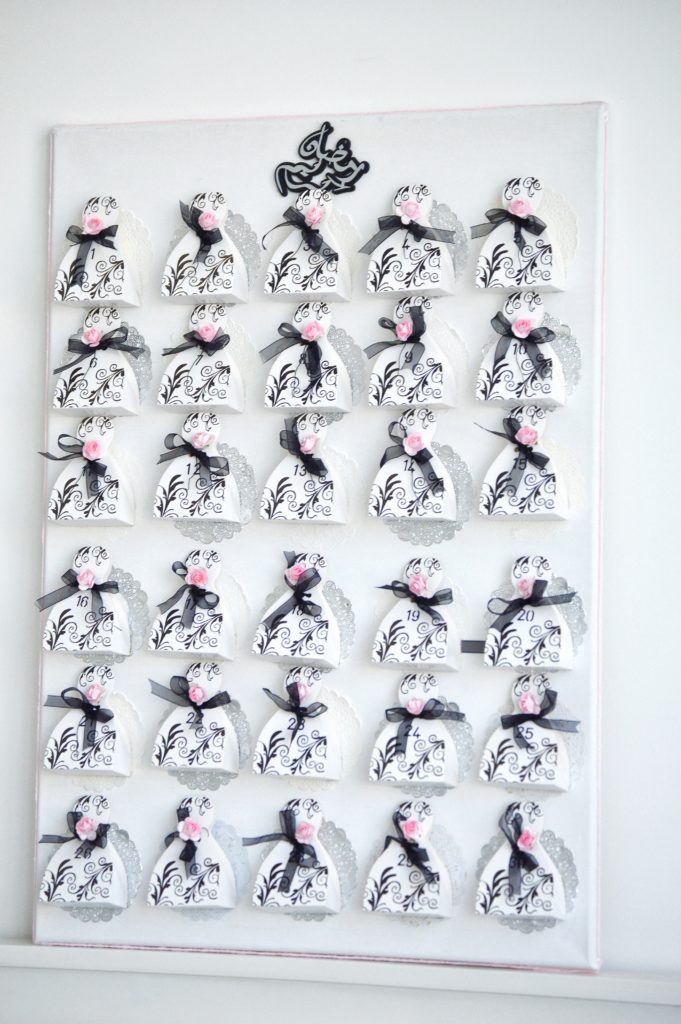 9
Ramadan Calendar inspiration 5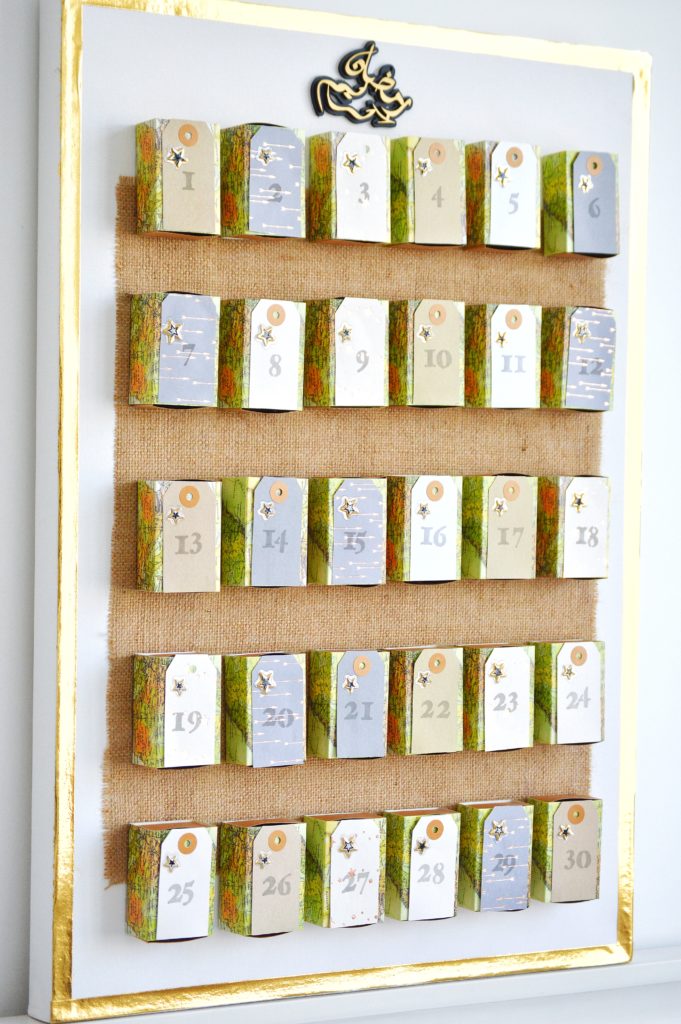 Ramadan Calendar inspiration 6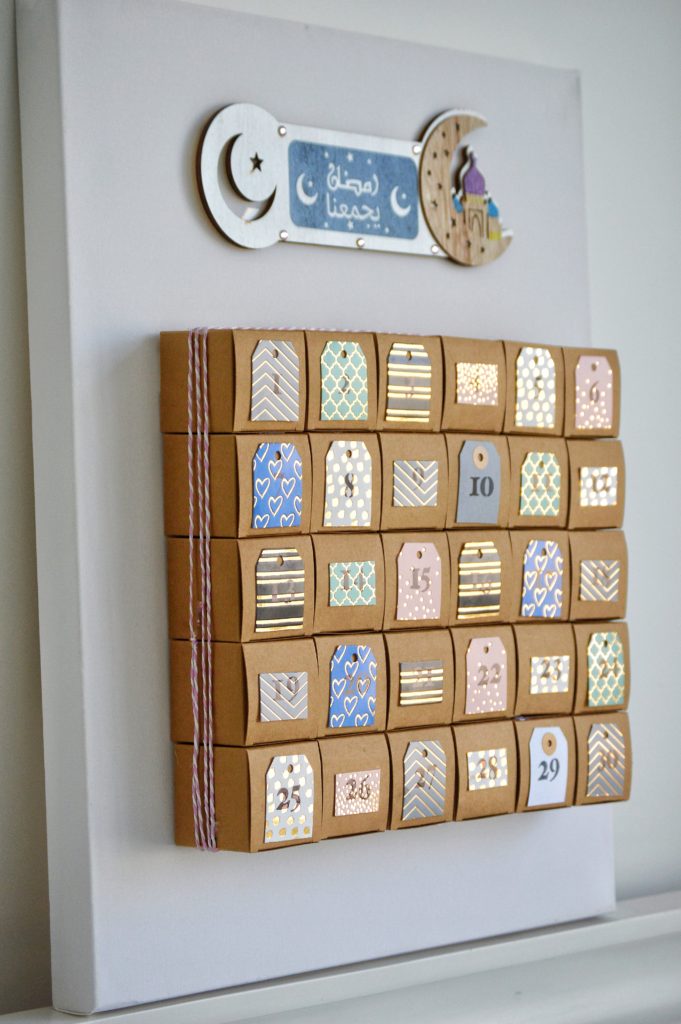 9