A layered pudding with layers of Swiss roll cake, creamy cheesecake and rich milk chocolate ganache. Everything together makes a delicious, easy dessert which will surely be a family favorite.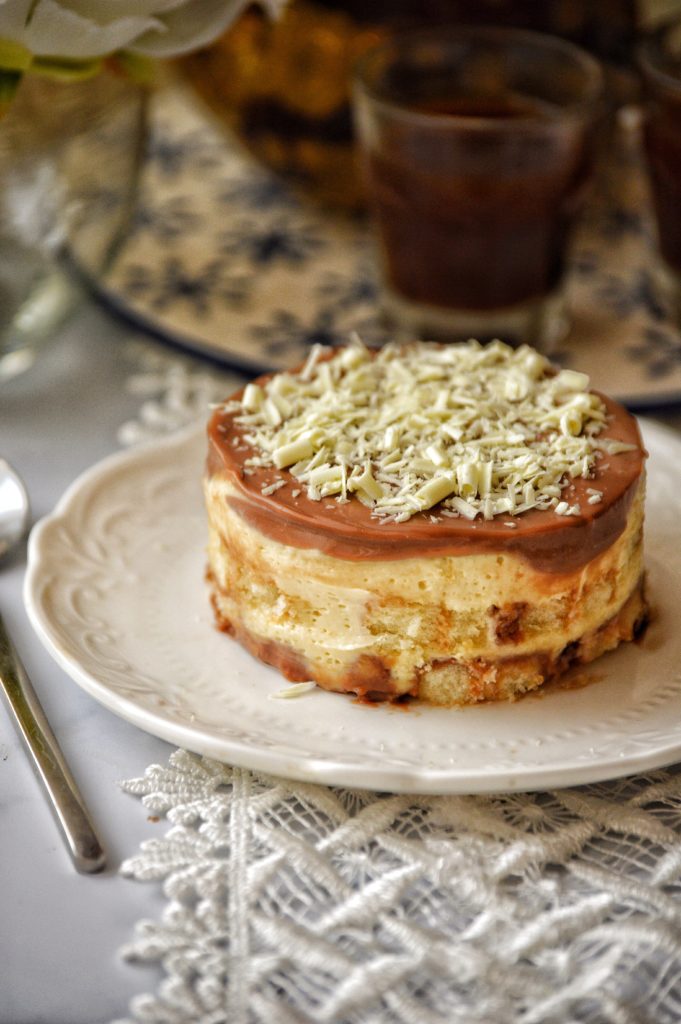 It's been long since I posted a pudding recipe, so here it is today. I know you all love pudding recipes, since my blog stats go high up whenever I post any dessert recipe. What other type of recipes do you guys like to see here? Let me know. 🙂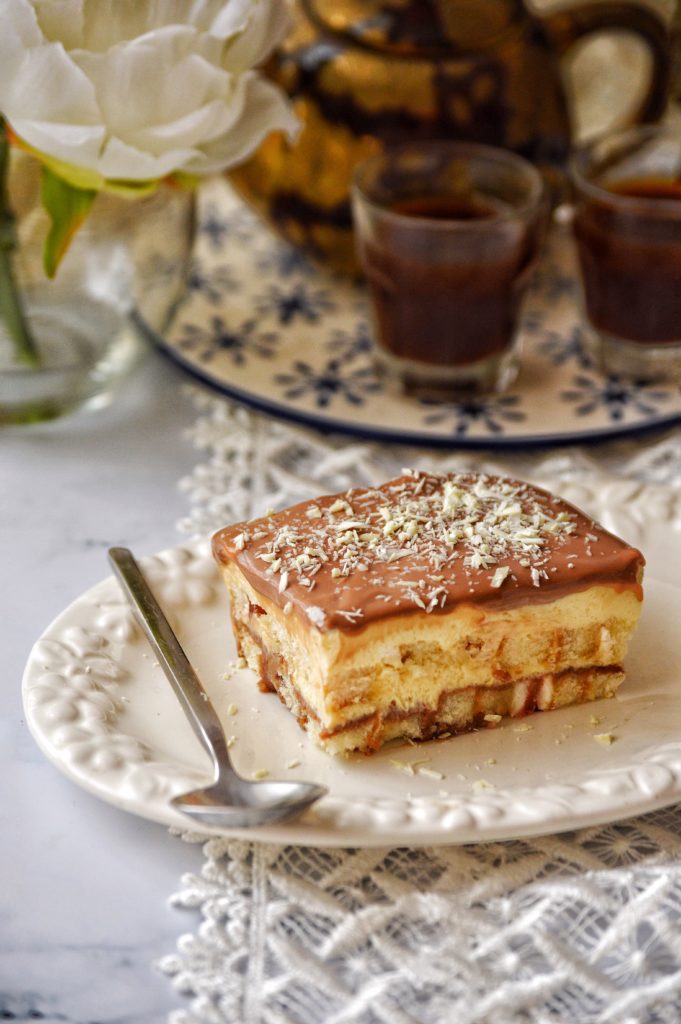 If you are looking for an easy, last minute yummy dessert, then this is for you. My son loves anything with chocolate ganache on it. So I put two layers of ganache in this and it was a massive hit with him and his cousins.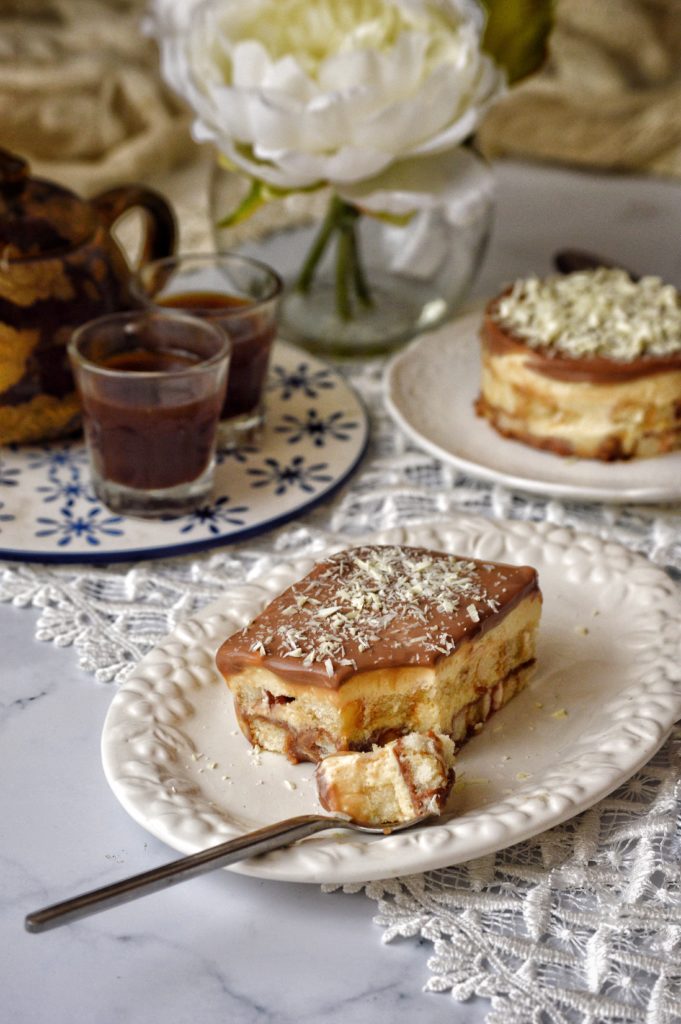 Here is the recipe for you.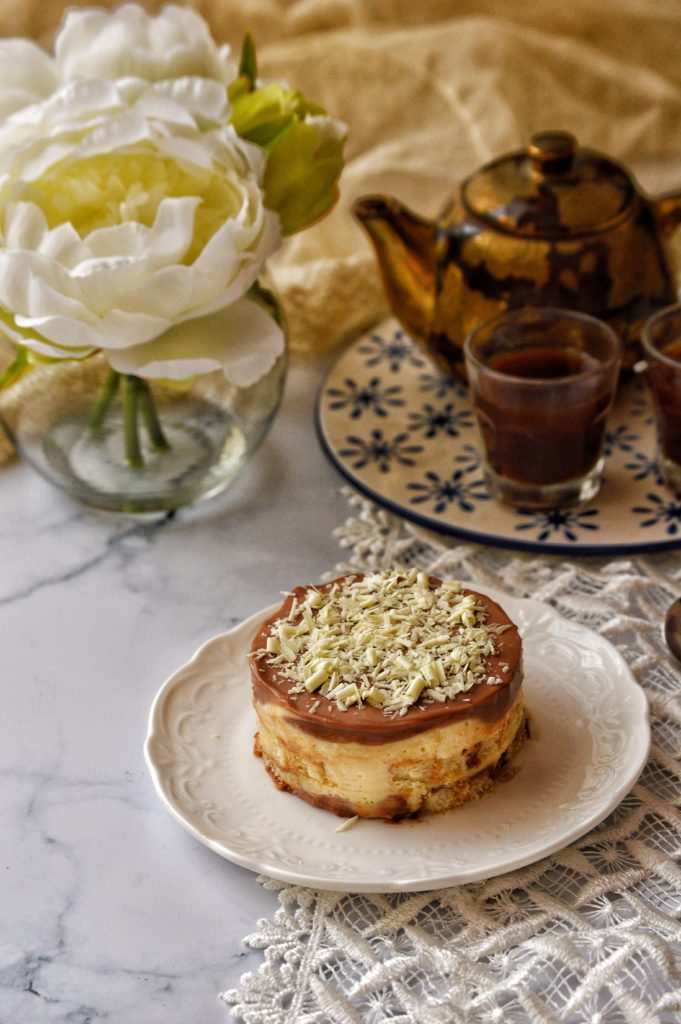 INGREDIENTS:
Swiss roll cake (chocolate or vanilla)
For cheesecake layer:
180g Philadelphia cream cheese
1 tin nestle cream
2 sachet dream whip
2-3 tbsp sweetened condensed milk
1/2 tsp vanilla essence
For chocolate ganache: (You can make half of it and add as one layer)
1 cup heavy whipping cream
250g milk chocolate
3 tbsp butter
NOTES:
You can add a layer of crushed biscuits combined with butter at the base or in the middle layer.
DIRECTIONS: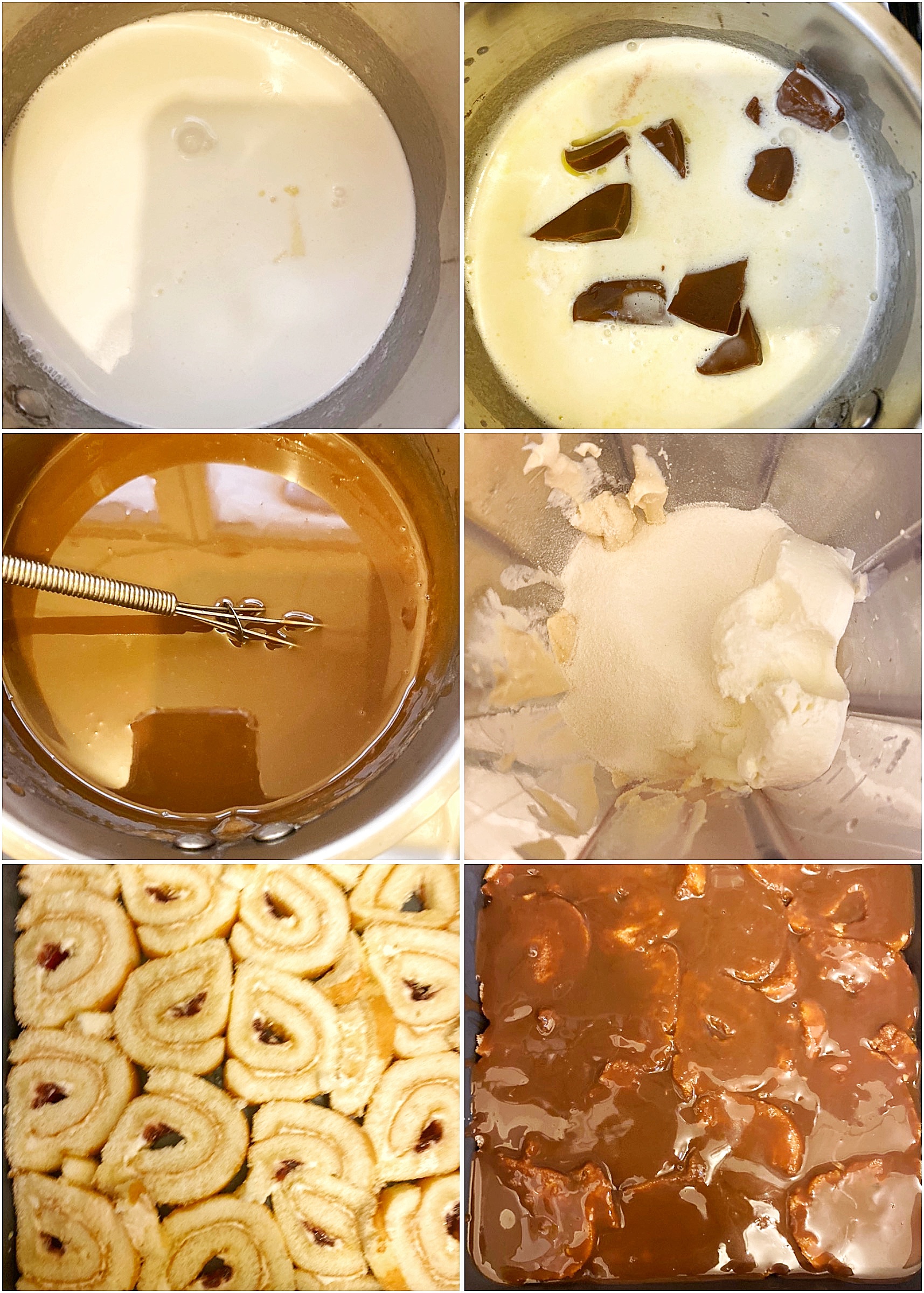 To make chocolate ganache:
Firstly make the chocolate ganache.
For that, cut the chocolate into small pieces.
Heat cream and butter until it comes to a boiling point.
Turn off the heat and add in the chocolate. Let it sit there for 5 minutes covered.
Open the lid and stir well with a whisk until all the chocolate gets melted. Keep aside.
To make cheesecake cream layer:
In a blender jar, add all the ingredients for cream and blend for 2 minutes.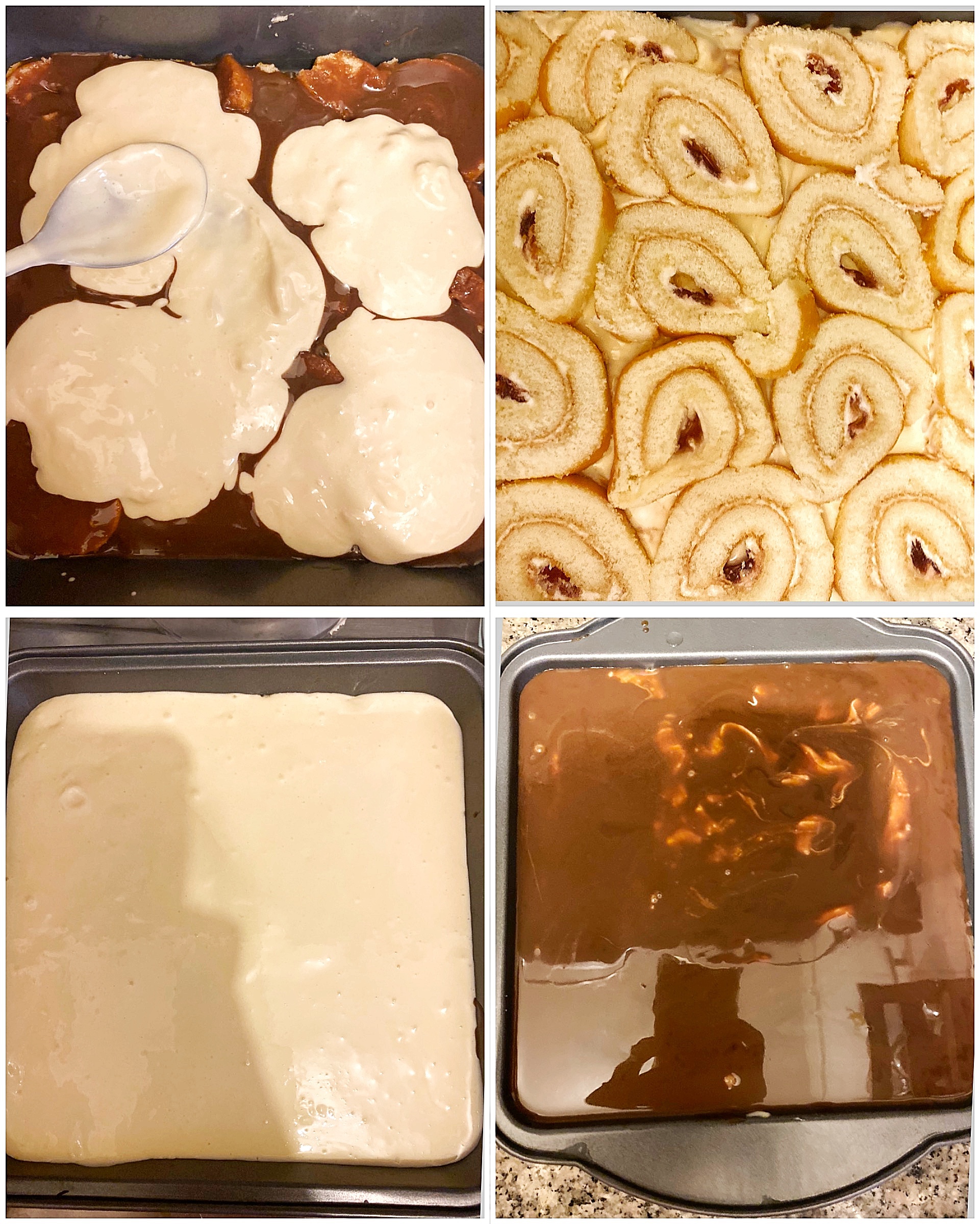 To assemble:
In a pudding tray, place sliced swiss roll cake as first layer.
Pour half of the prepared ganache over it.
Pour half of the cheesecake cream as the next layer.
Place another layer of sliced cake.
Pour remaining cream.
Pour remaining ganache.
Refrigerate for 3 hours or overnight.