Delicious 5 ingredient Tiramisu Truffles-a twist to the classic Tiramisu. All the flavors of Tiramisu are packed into a bite sized truffle.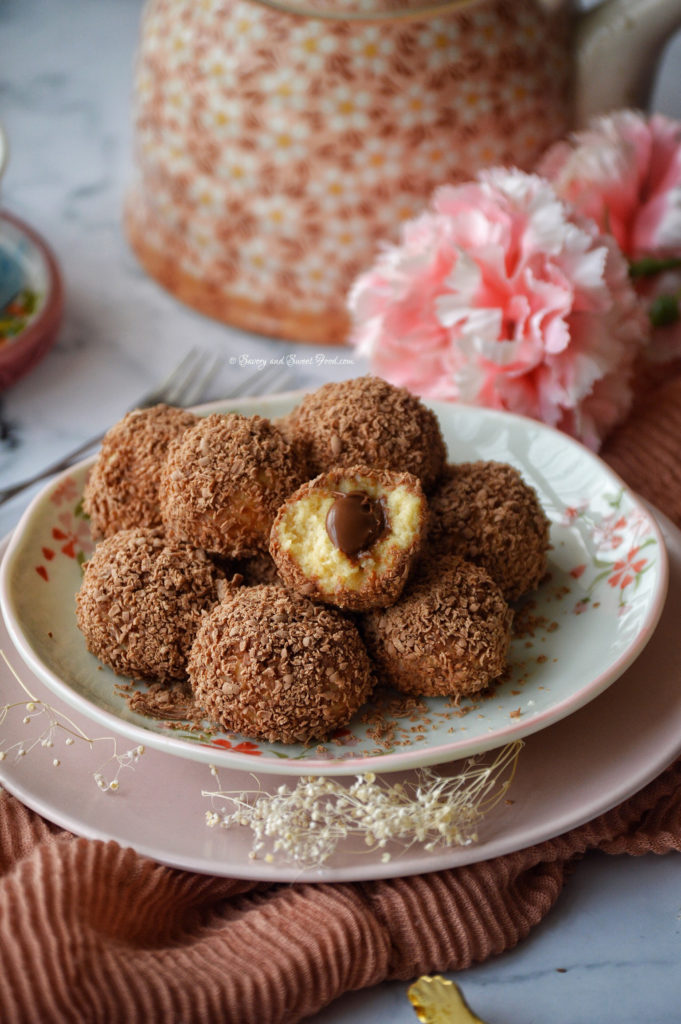 Don't these Truffles look great. I love bite sized sweets. These Tiramisu truffles are incredibly easy to prepare and trust me, when you take a bite, you won't be able to stop at just one!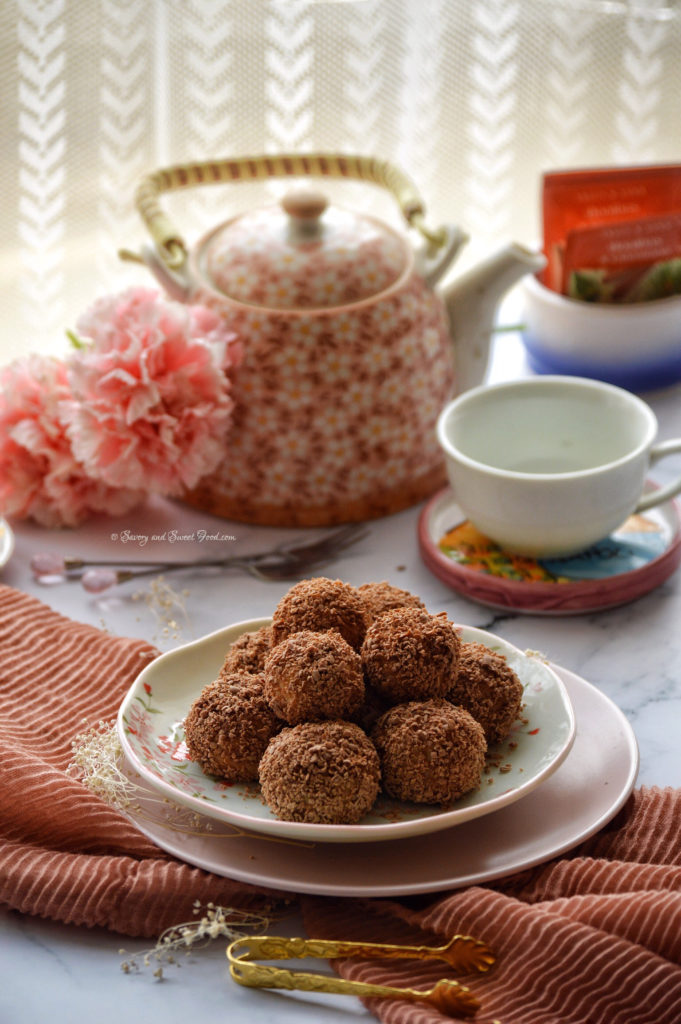 You just need 5 ingredients to have this magic happening in your kitchen right now. It doesn't require any baking or cooking. So so easy!!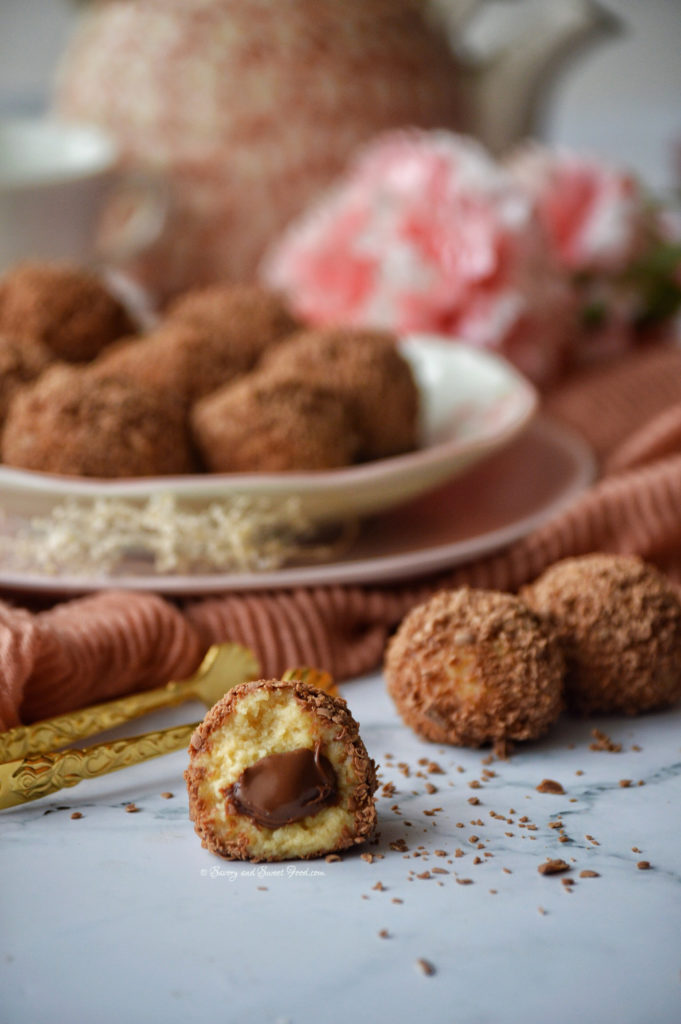 Each truffle is a perfect homemade little bite of goodness, with a luscious Nutella filling that looks incredibly fancy. Here you have a short YouTube video tutorial for this truffles. I loved the background music a lot, so put on your headphones, and watch the video on HD please. Enjoy!! 🙂
INGREDIENTS:
250g cold mascarpone cheese
50g powdered sugar
1 tsp vanilla essence
120g lady finger biscuits (Savoiardi biscuits)
1 tsp of coffee powder (mixed in  30 ml hot water and cooled)-optional
Chocolate shavings
Nutella
NOTES:
The truffles can be coated with melted chocolate too.
Instead of Nutella, thick chocolate ganache can be used.
DIRECTIONS:
In a bowl, add mascarpone cheese and stir it with a spatula.
Add powdered sugar and mix until combined.
Pour in vanilla essence. Add coffee at this point if you are adding. Mix.
Crush biscuits till fine (not super fine, at the same time not chunky). Add it to mascarpone mix and combine. Refrigerate for 2 hours.
Take a tablespoon full of the dough and flatten it. Pipe or spoon Nutella in the center. Wrap the Nutella with the dough to make a truffle ball.
Roll the truffles in chocolate shavings.
Refrigerate for an hour. Keep it out for 1/2 an hour before serving for a soft truffle. If you like firm texture, you can serve it right out of the fridge.