A south Indian style flavor packed super crisp chicken fry. This fried chicken kebab is extremely simple to make, just require the basic Indian spices and few other ingredients which will be easily available at home. The chicken will be juicy and tender on the inside and crispy on the outside- this is the best chicken fry ever.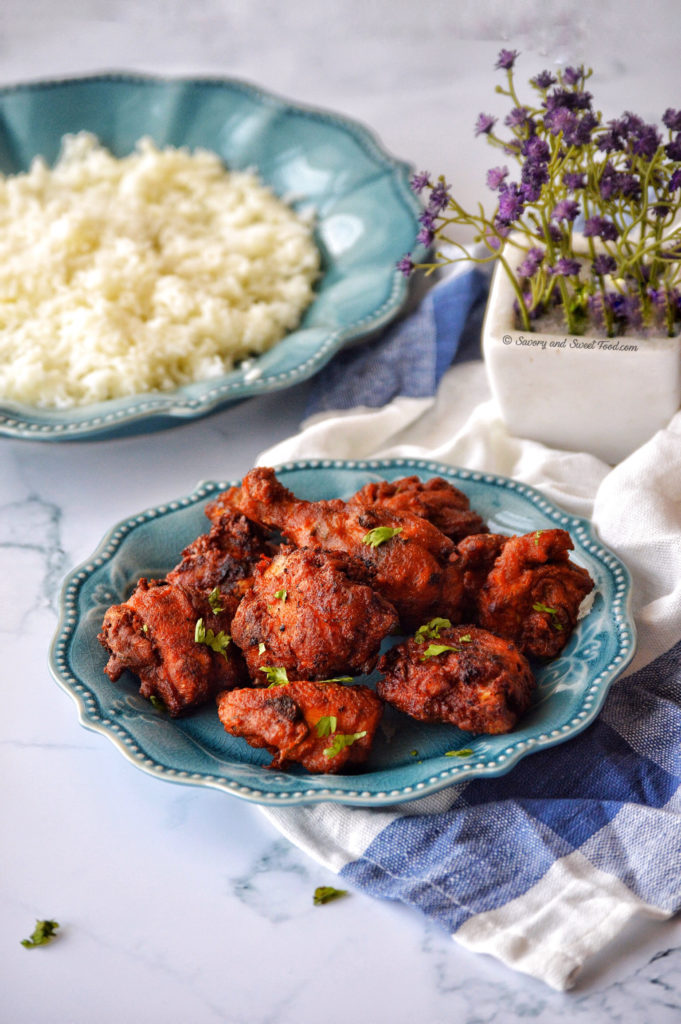 One of the most viewed post in my blog is that of Bangalore Empire style Fried Chicken Kebab. You all made it and loved it. This second version of fried kebab my friends, is easier and tastier…that's what I felt. I love the first kebab recipe too with all my heart, I made it a gazillion times too but I felt with this recipe the chicken was more crispier with a thinner coating. We loved this version a lot. I can see myself making this kebab on repeat in the coming days.
There are a few tips which you have to keep in mind to get perfectly crisp chicken which I have noted in the notes. Make sure you read it before starting. Hope this will becomes your favorite too, please do give it a try. I'm sure this recipe won't disappoint you, God willing. 🙂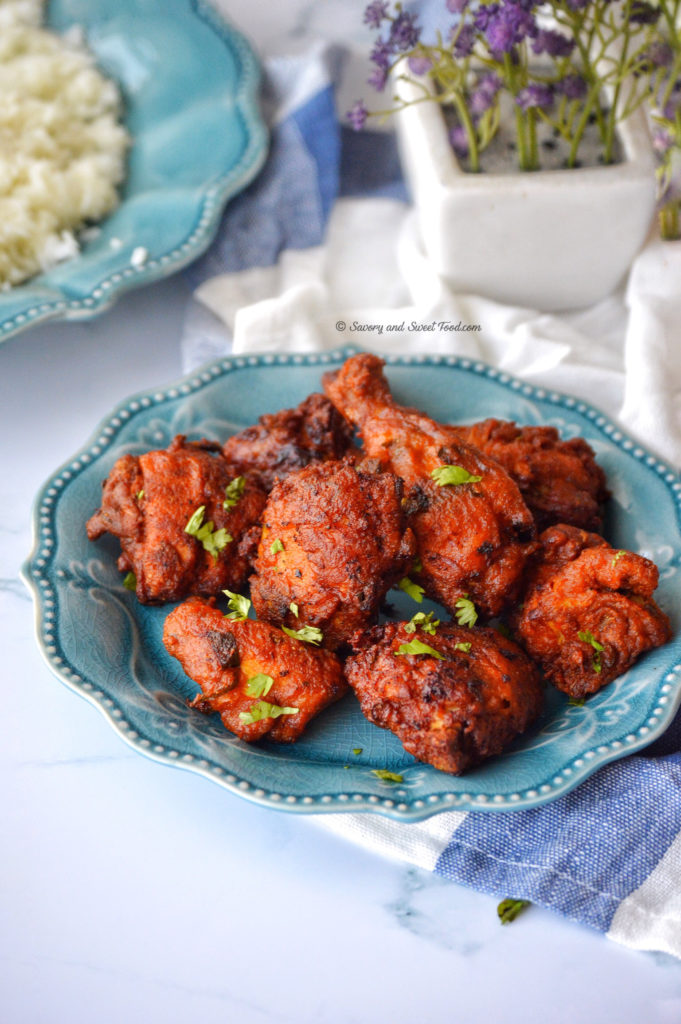 The pictures are not great, because I had a hungry husband and son waiting to attack the chicken. So I didn't do any elaborate styling. But I think this works okay here, because the chicken by itself looked appealing.
INGREDIENTS:
1 kg chicken on bone cut into medium sized pieces
2 tbsp ginger garlic paste
3 green chillies finely chopped
2 tbsp Kashmiri chilli powder
1 1/2 tsp coriander powder
1/2 tsp pepper powder
few curry leaves chopped finely
1/2 tsp garam masala powder
1 tbsp soya sauce
2 tbsp thick yoghurt
salt to taste
5-6 tbsp cornflour
oil for deep frying
NOTES:
Do not fry the chicken on low flame as this will make the chicken soggy and oily.
Drain the water from the chicken completely before marination.
Do not use loose yoghurt for marination. If you don't get thick yoghurt in your place, hang the yoghurt in a muslin cloth and let the water drain from it completely.

Do not overload the chicken in the pan, fry them batch by batch to get a crispy exterior.
DIRECTIONS:
In a large bowl, add cleaned and drained chicken pieces.
Add in all ingredients except the cornflour. Mix well and marinate for 2 hours in refrigerator.
Take the chicken out from the refrigerator 10 minutes before frying.
Just before frying, add in the cornflour and combine.
Heat oil in a wok. Once it turns hot, carefully drop in the chicken pieces batch by batch and fry on medium high heat until cooked.
Drain them on a paper towel and serve hot.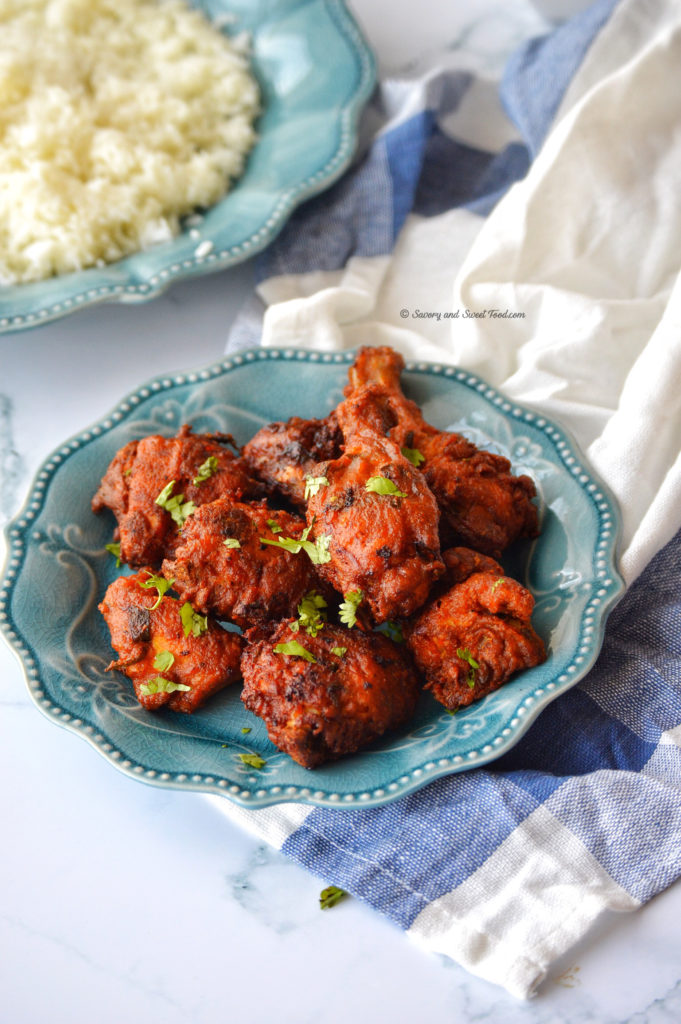 Recipe adapted from my favorite Cubes N Juliennes