Texas sheet cake is a thin, flat, tender, velvety chocolate cake made in a jelly roll pan or sheet pan topped with a delicious melt in your mouth cooked chocolate frosting. You just can't stop with one slice of the cake.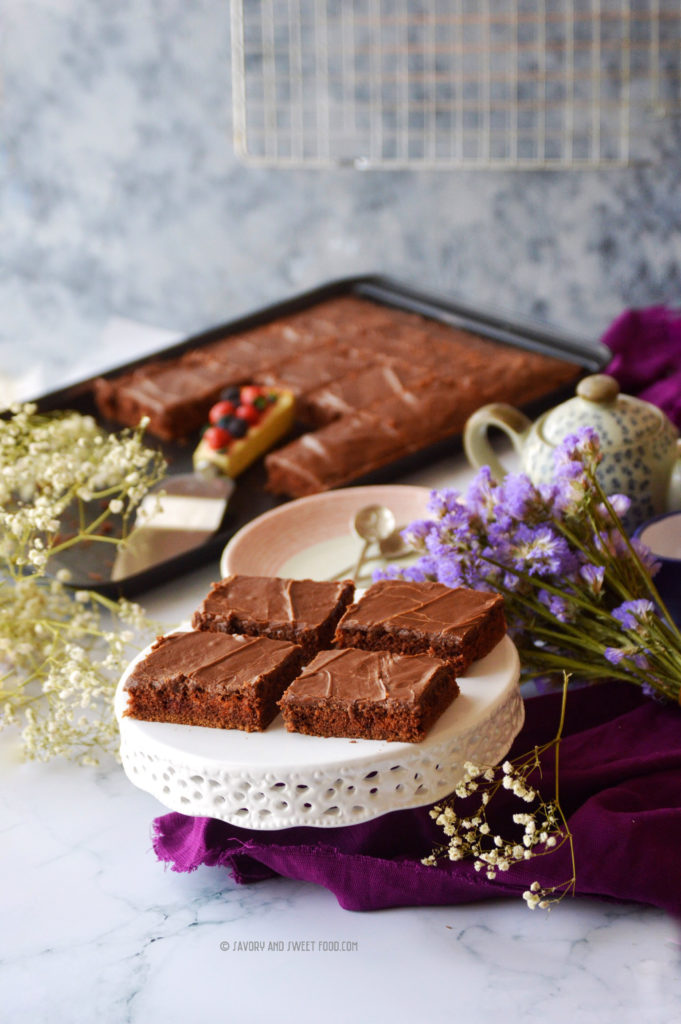 This definitely is hands down the moistest cake in my blog. It literally melts in the mouth. I made it few days back at night after my little ones slept. I thought I'll cut it in the morning, but I just couldn't stay out of it. I grabbed a knife and cut a small square to do a little taste test (which btw is the most exciting thing for me to do after trying out any new dish). Even though it looked very normal, the taste was mind blowing. After the first slice, I took another one and then another one. It really was ADDICTIVE.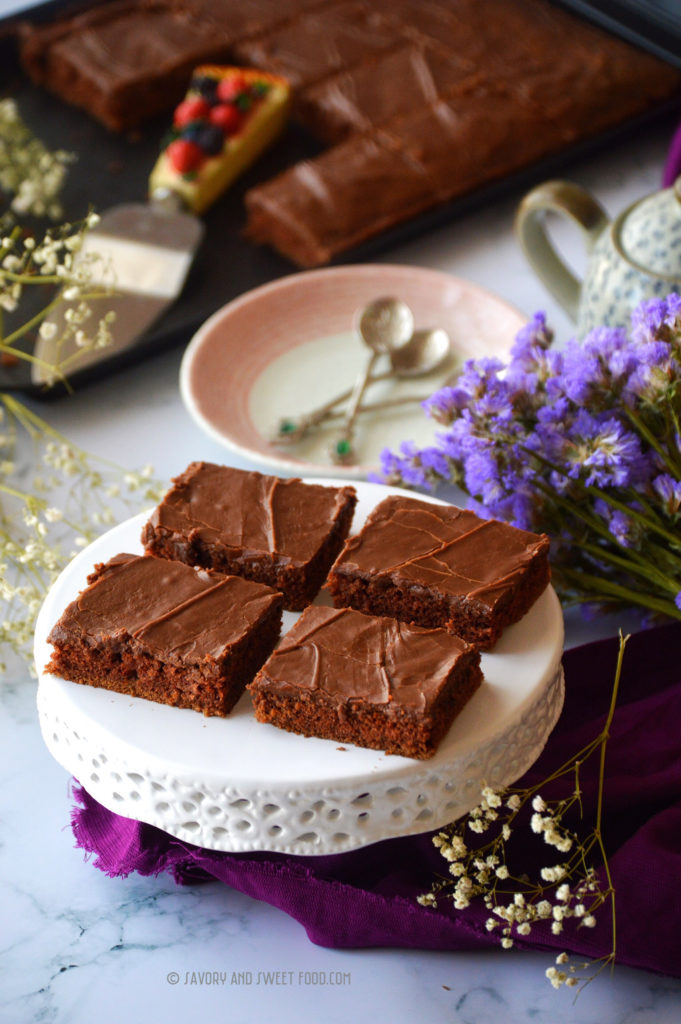 Then the next day my son ate few slices after which I had to hide the cake from him as he couldn't control, hahaha. Then came his big group of neighbor friends after he bragged to them about the cake. And then the cake vanished into thin air. I had to make it again so that my husband gets to taste it and obviously I had to take pictures for you guys.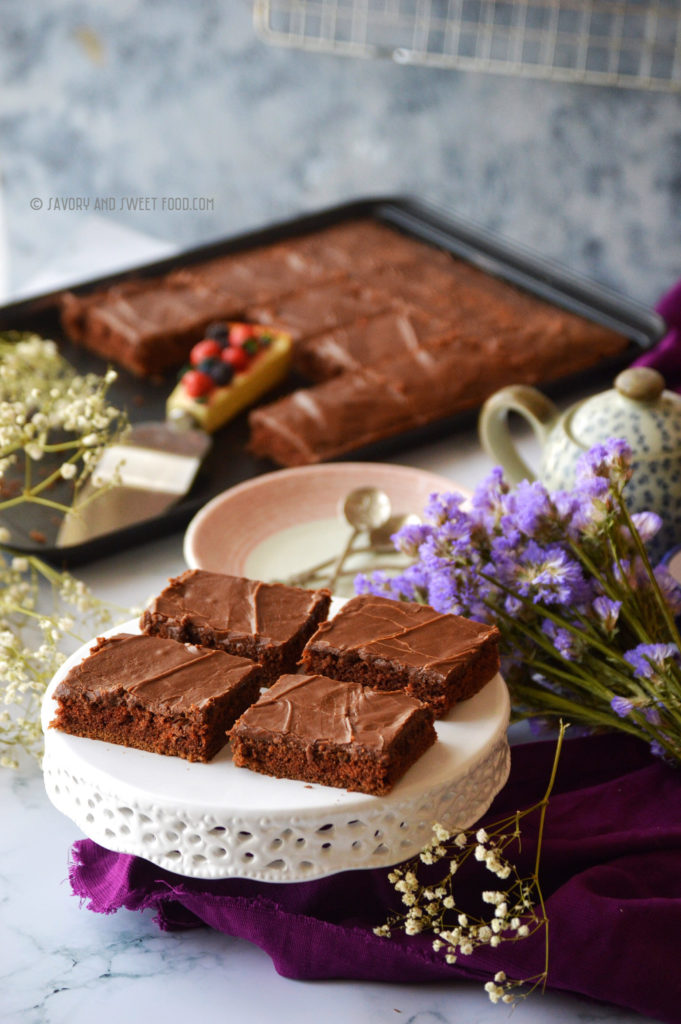 So here it is, the recipe of a delicious sheet cake which I followed word to word from the blog
Life in the Lofthouse
. This is the best cake to make for a birthday party or any sort of party as it make a big cake and so it is best to feed a crowd. Enjoy!
If you guys are curious to now how the cake got this name, and also other history of Texas Sheet Cake,
read this.
INGREDIENTS:
For the cake:
2 cups sugar
2 cups all-purpose flour
1 teaspoon baking soda
½ teaspoon salt
225g butter
¾ cup water
5 Tablespoons cocoa powder
½ cup buttermilk
2 large eggs, beaten
For the frosting: (I made with half the ingredients so I got a thin layer of frosting as I didn't want to use so much sugar, it would be yummier if you use the full amount of ingredients.)
⅓ cup buttermilk
½ cup butter
5 Tablespoons cocoa powder
453g powdered sugar
1 teaspoon vanilla
NOTES:
You can make this in mini muffin tray also.
You can add chopped, toasted pecans, walnuts or almonds to the frosting too.
DIRECTIONS:
Preheat oven to 180C.
Prepare a 10*15 inch sheet cake pan by buttering it generously and dusting with flour.
To make the cake:
Mix flour, sugar, baking soda and salt in a large bowl.
Combine butter, cocoa powder and watering a saucepan and bring it to a boil.
Remove from heat and pour into dry ingredients. Mix gently.
Fold in buttermilk and eggs. Mix well. The batter will be thin.
Pour into the prepared baking tray. Bake in preheated oven for 20 minutes.
To make the frosting:
Start making the frosting when the cake is baking.
In a saucepan heat milk, butter and cocoa powder over medium heat until it just comes to boil. Remove from heat and whisk in powdered sugar and vanilla until it is smooth without lumps.
Pour this immediately over the warm cake and spread evenly. The frosting will set within few minutes.