Mango & White Chocolate Tiramisu is a fruity and chocolatey version of the classic Italian dessert. It has layers of ladyfingers and mascarpone, white chocolate and mango mixture.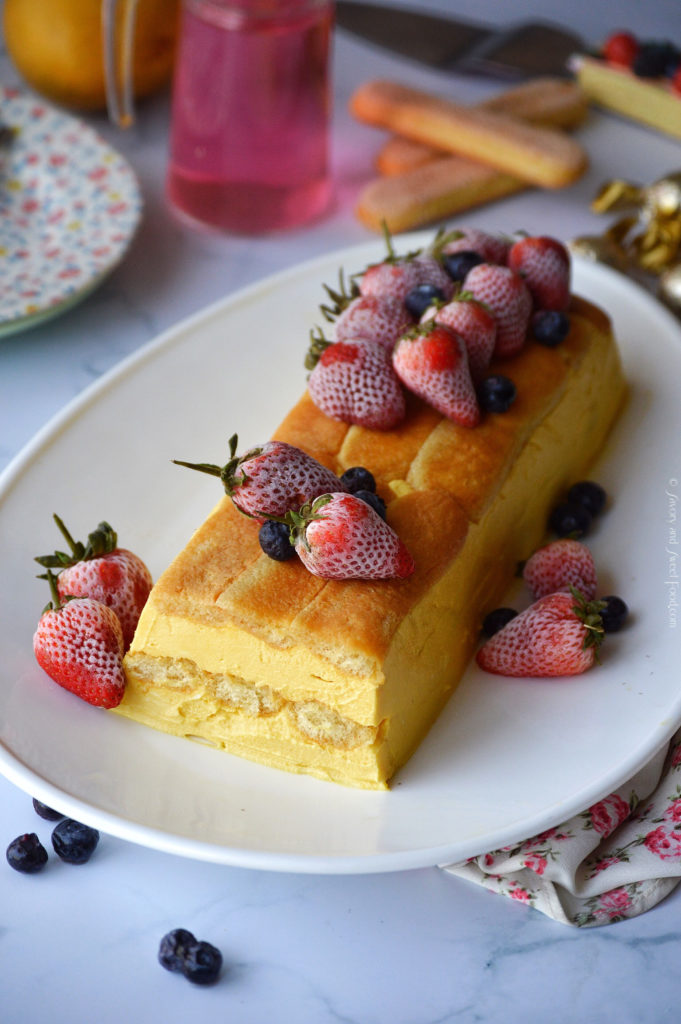 This delicious, creamy Tiramisu is an egg-less, no-bake dessert. You wouldn't have to wait for the mango season to make this dessert. Just grab a tin of readymade sweet mango pulp and you are good to go. I love the combination of mango and white chocolate, both the flavors mingle and blend together so well that any dessert made with these two ingredients will be a sure winner for me. Did you try this
White Chocolate & Mango Trifle
?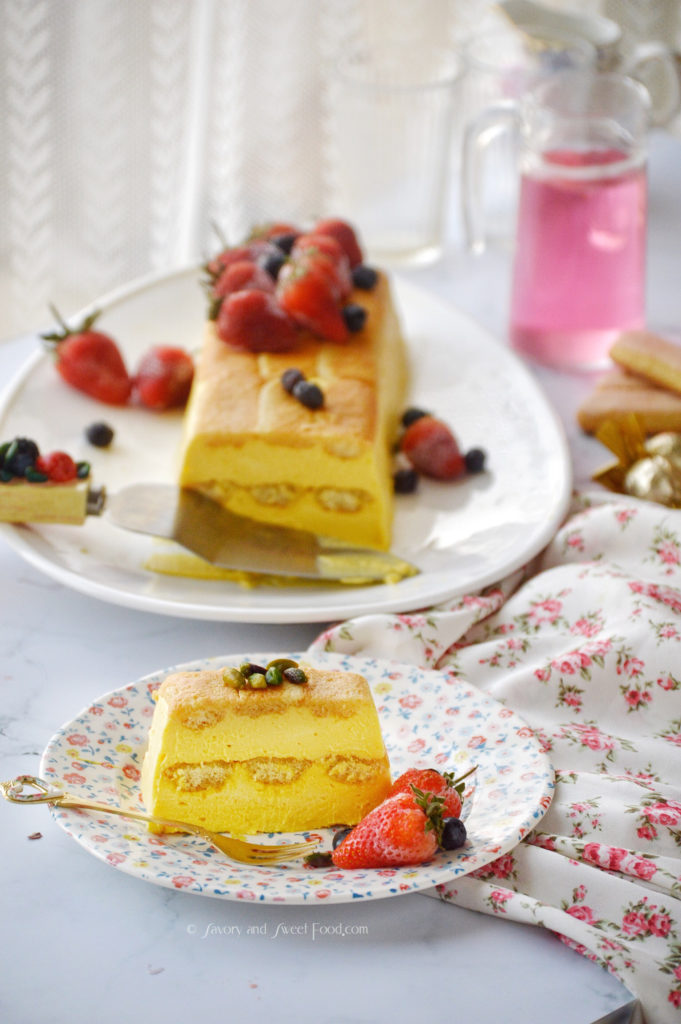 I didn't test this recipe out first, before taking the pictures and posting in the blog. I made this one yesterday and here I am posting it today. But when I make this dessert again, I would add more layers of lady finger biscuits. I felt mine tasted more like a mousse cake than Tiramisu because there were less biscuits. So please do incorporate more layers of cream and biscuits when you guys make it.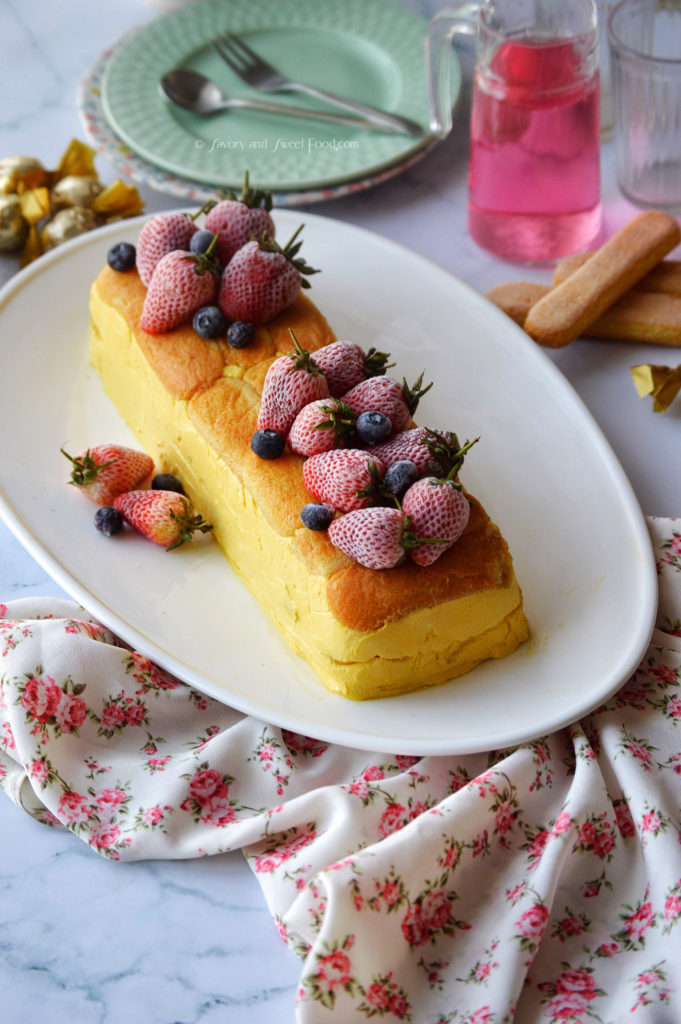 Hope you'll give this recipe a go. It is a refreshing dessert fit for the scorching hot summers that is happening right now.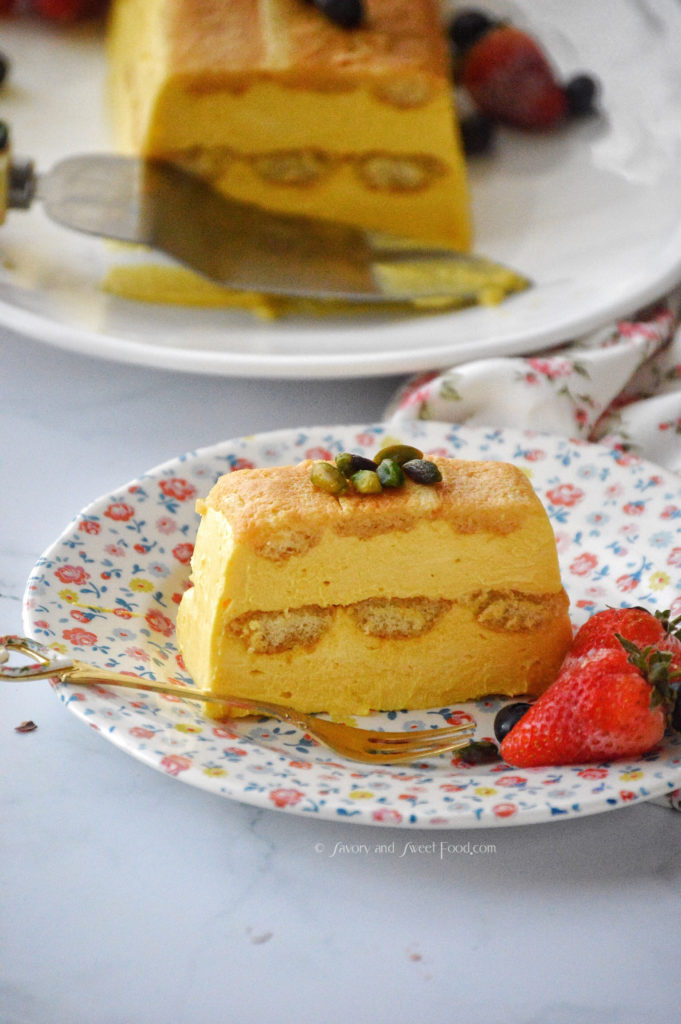 INGREDIENTS:
300g cold mascarpone cheese/ Philadelphia cheese
150ml whipping cream
250 g white chocolate
1 1/2 cups of mango pulp
1 packet Lady finger biscuits (read notes)
Mango juice (read notes)
NOTES:
Add more layers of ladyfinger biscuits. My Tiramisu had more of the cream and less of the soft biscuits which is an important part of tiramisu. So what I would recommend is that, you should add four layers of biscuits and 3 layers of cream. You can add 4 layers of cream too to make the cream layer thin.
I personally don't like coffee flavored desserts, so I dipped the ladyfingers in mango juice, but you definitely can dip the biscuits in cold coffee.
If you feel that the cream is less sweet add icing sugar to it and mix well.
DIRECTIONS:
To make the cream layer:
In a bowl, add the mascarpone and beat well till creamy.
Pour in the whipping cream and whip till the mixture turns a bit more thicker. Do not over whisk or the cream will curdle.
Melt white chocolate in a double boiler. ( Place a pan filled with water, boil it. Add white chocolate into a bowl and place that above the sauce pan with boiling water and melt the chocolate by stirring continuously)
Add few tablespoons of whisked cream mixture into the melted chocolate and stir immediately. Add few more and stir fast. Now pour this white chocoate mix back into the big bowl of cream mix and stir well until well incorporated.
Add the mango pulp and mix.
To assemble:
If you are using a loaf pan, line the pan with cling wrap on the bottom and also on the sides.
Dip the ladyfinger biscuit in mango juice and layer the bottom of the pan one by one. Don't let the biscuits soak too much liquid or it will turn soggy. So try to make it quick.
Add a layer of cream mix.
Again a layer of dipped ladyfingers.
Add a layer of cream.
Place a final layer of ladyfingers.
You can stop it there, but if you have more cream, add that as final layer.
Refrigerate for 4-5 hours.