Arayes are pita bread sandwiches stuffed with meat (I used chicken), tomato, onion and different spices. This is a popular street food item throughout the Middle East and has different names in different countries.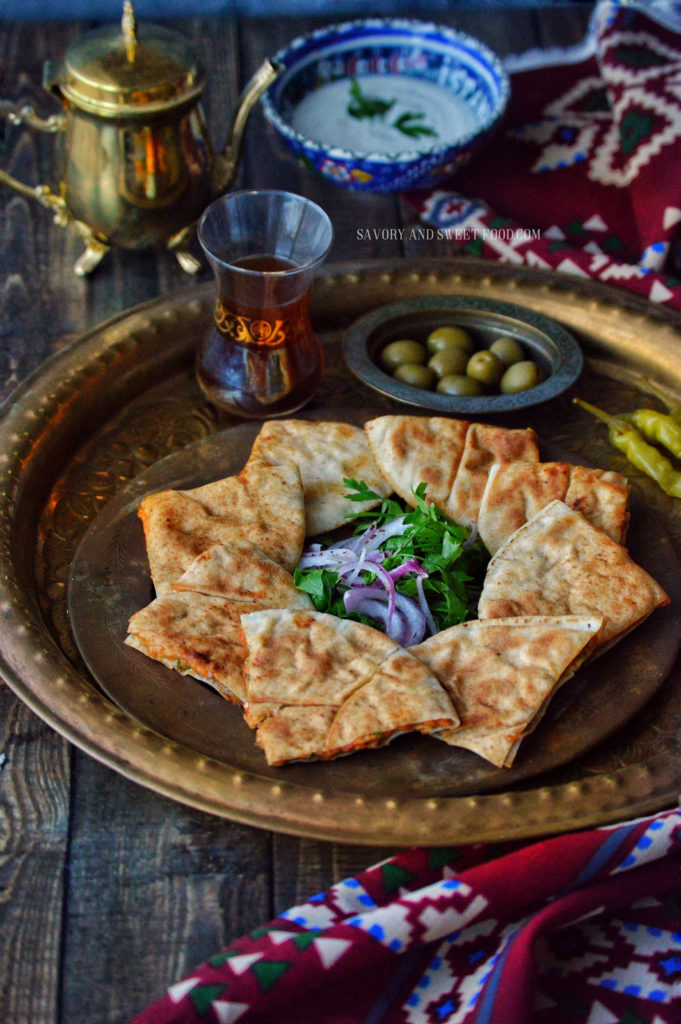 Arayes is my favorite Arabic food. During my childhood, whenever we go to Arabic restaurants (which was a rare thing because my father was all for Indian food at that time), I always ordered Arayes. Actually even now, its always Arayes for me. Love how subtle yet super flavorful it is.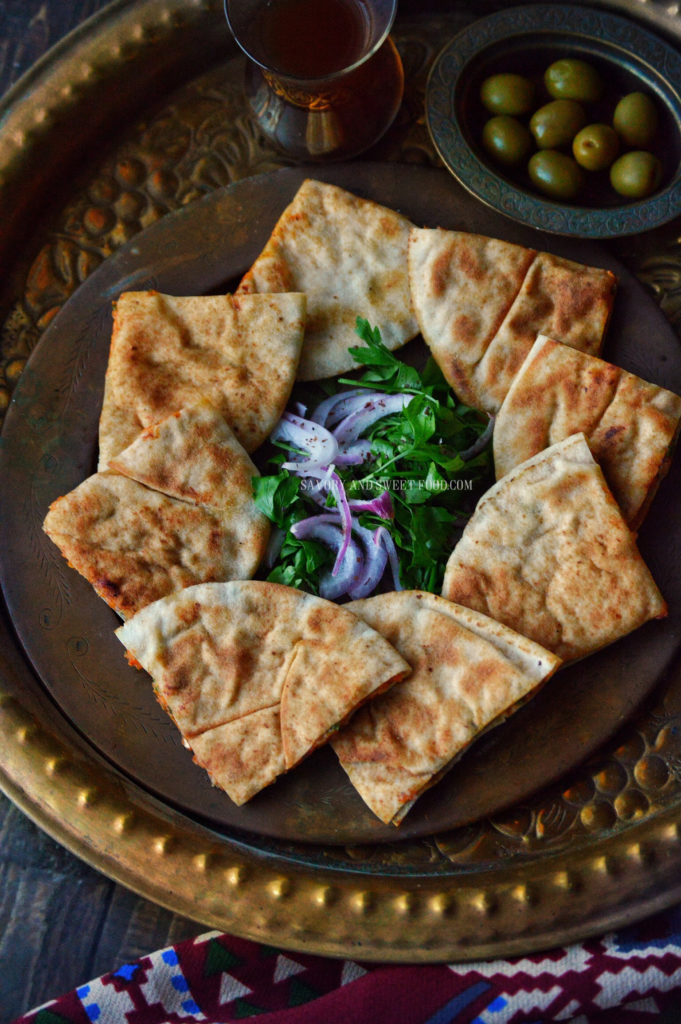 I always used to settle for the restaurant ones and never even thought of trying to make this at home until one day, when my super-cook sister said that she makes it at home. She shared the recipe with me and now this is a staple at my place. I make this very often. Love how it tuns out. The original recipe is from
here
, but I made a few changes here and there. If you want to make Arayes with meat, check out that recipe.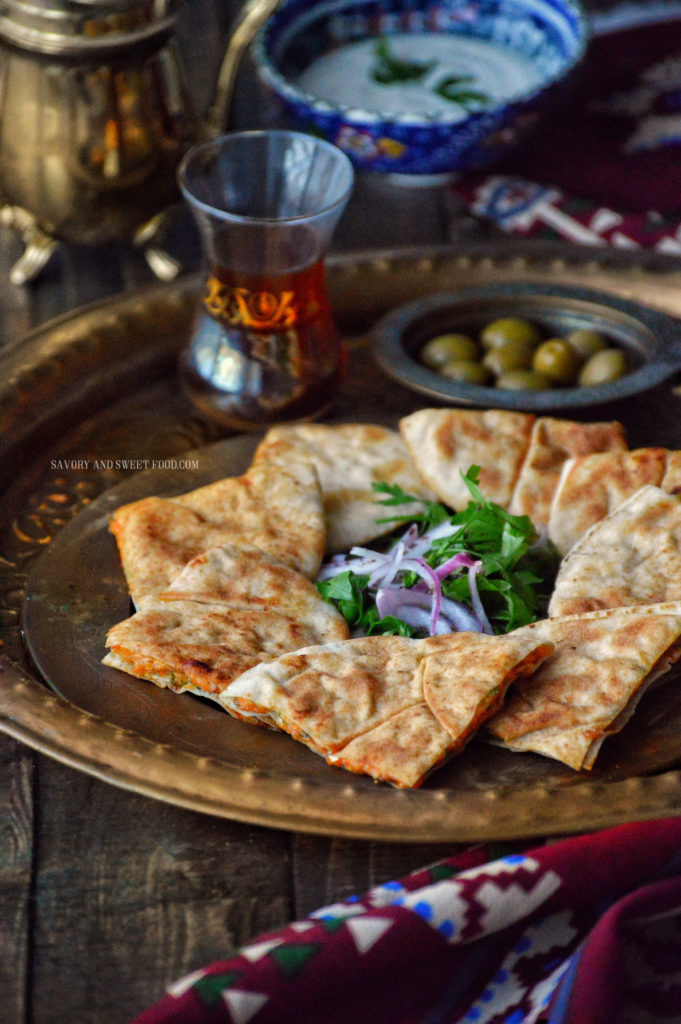 I think you should try this. It's yummy and easy. It can be prepared within 30 minutes.
INGREDIENTS:
For the filling:
300g minced chicken
1 small onion chopped very fine
1 large tomato grated
2 cloves garlic finely chopped
1/2 tsp black pepper, freshly ground
1/2 tsp Arabic spice
1/2 tsp garam masala powder
A pinch of cinnamon
1 tbsp tahini sauce
1/2 tsp sumac (optional)
1 tsp pomegranate molasses (optional)
1/2-1 tsp red chilli powder (optional)
1/4 cup freshly chopped parsley leaves
5-6 pita bread
Olive oil
NOTES:
This can be made with lamb/mutton mince too.
Serve it alongside a yoghurt tahina dip. I made mine like this:
1/4 cup yoghurt
2 tbsp mayonnaise
2 tbsp tahina
1 clove garlic crushed
1/2 tsp paprika
1/2 tsp sumac
Salt
Water to thin it
Mix everything well till combined.
DIRECTIONS:
Grate the tomato. Depending on the thickeness of the pita bread you can discard some of the tomato juice. If using thick pita, keep the juice and if using thin bread, discard it.
To the minced chicken, add all the ingredients listed under filling. Mix well with hands.
Cut the pita bread into quarters.
Spread evenly 2 tbsp of filling mix into the bread. You cannot do this ahead of time, this has to be done just before baking so that you will get crisp arayes instead of soggy one.
Brush both sides of pita bread with olive oil.
Arrange in a baking tray and bake at 180C for 20-30 minutes in the middle rack till the pita bread gets nice and crispy. Don't forget to flip the breads half way through so that it gets browned evenly on both sides.
If you don't have an oven, this can be cooked in a sandwich toaster or in a pan, on low flame.