Soft and fluffy pancakes made with whole wheat flour. Perfect for a light and healthy breakfast.
I just realized recently that over the years I forgot to post the recipe of a basic pancake. I'm remedying that today with these delicious, light and fluffy, 100% whole wheat pancakes made from scratch. If you are looking for a go-to pancake recipe, this is it. If you don't like whole wheat flavor, replace it with all purpose flour or combine both half and half.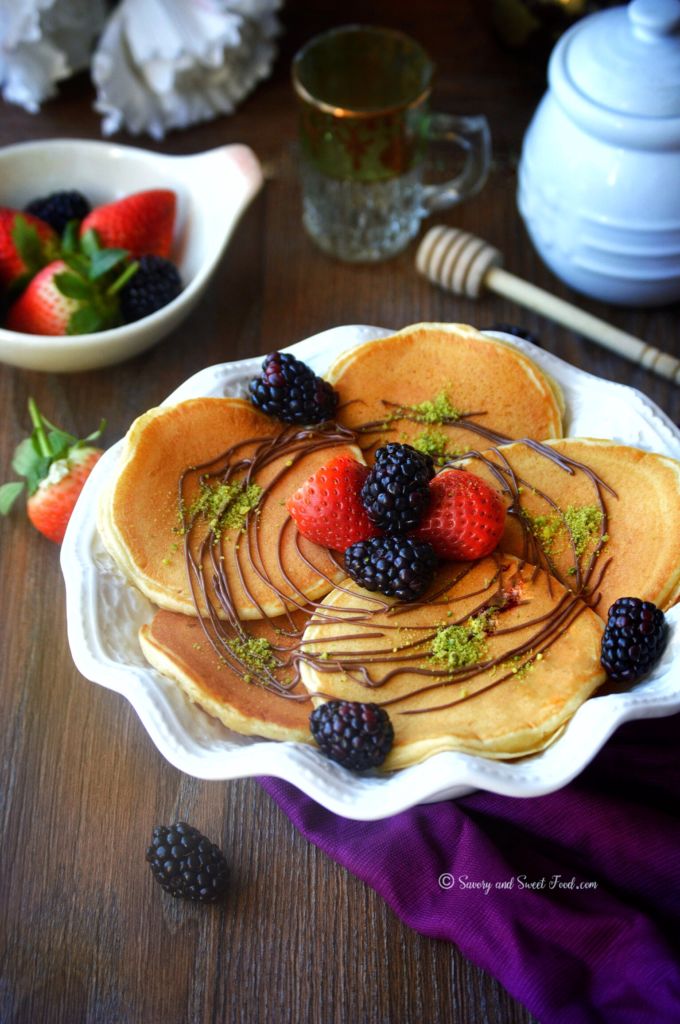 I personally love the mild nutty taste of whole wheat flour. Here even though wheat flour is used, I guarantee you, that the pancakes will be perfectly fork tender. The key ingredient that gives a fluffy pancake is the buttermilk.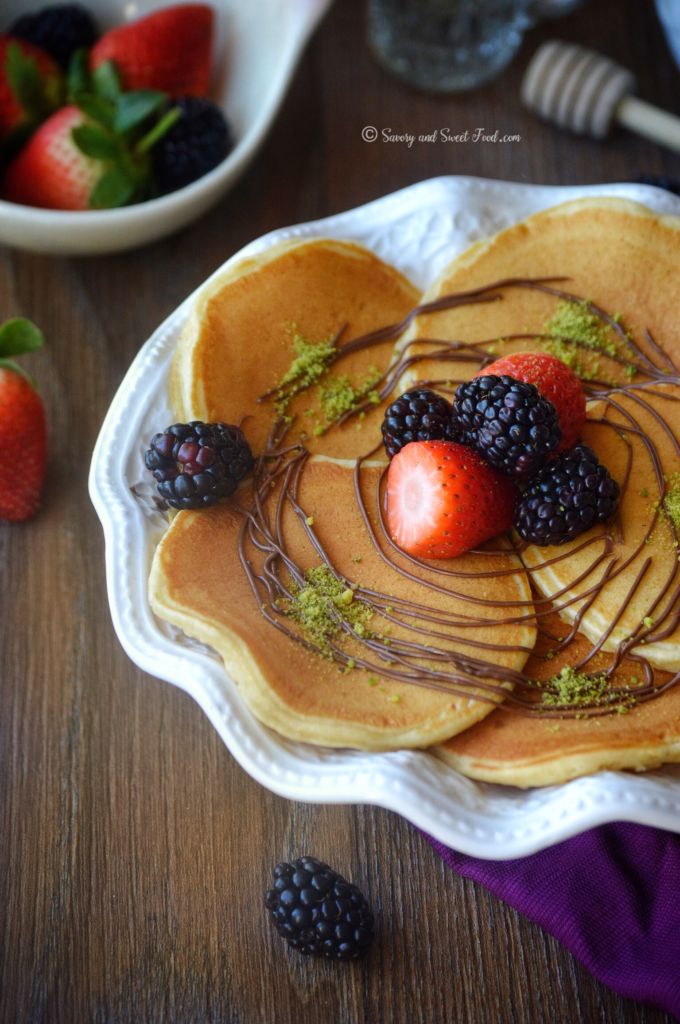 Drizzle these cakes with maple syrup, Nutella or go wild with your favorite toppings. They taste great either way. Btw don't mind the messy Nutella swirl I did on the pancakes. I know I ruined it. 🙁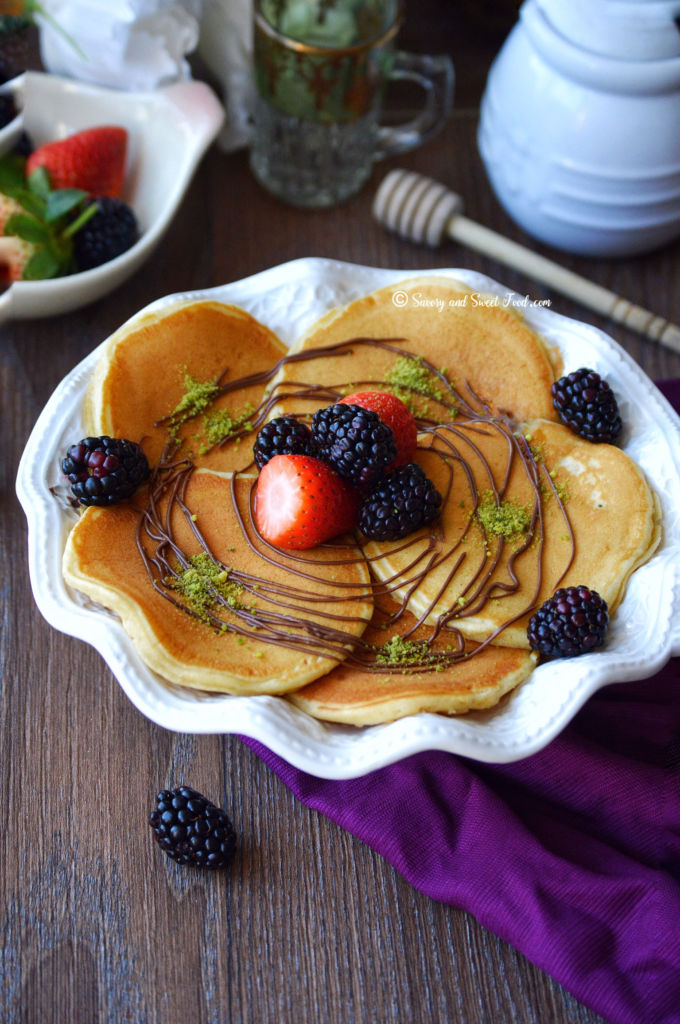 Yields 6 medium sized pancakes
INGREDIENTS:
1 large egg
3 tbsp white sugar/brown sugar
2 tbsp vegetable oil
1 tsp vanilla essence
3/4 cup buttermilk
3/4 cup flour
1 tbsp baking powder
2 tbsp water
A pinch of salt
Butter
NOTES:
If you want a nice even golden color on the pancakes do not add butter to the pan.
But if you add butter you will get a crisp border which I personally like. 
DIRECTIONS: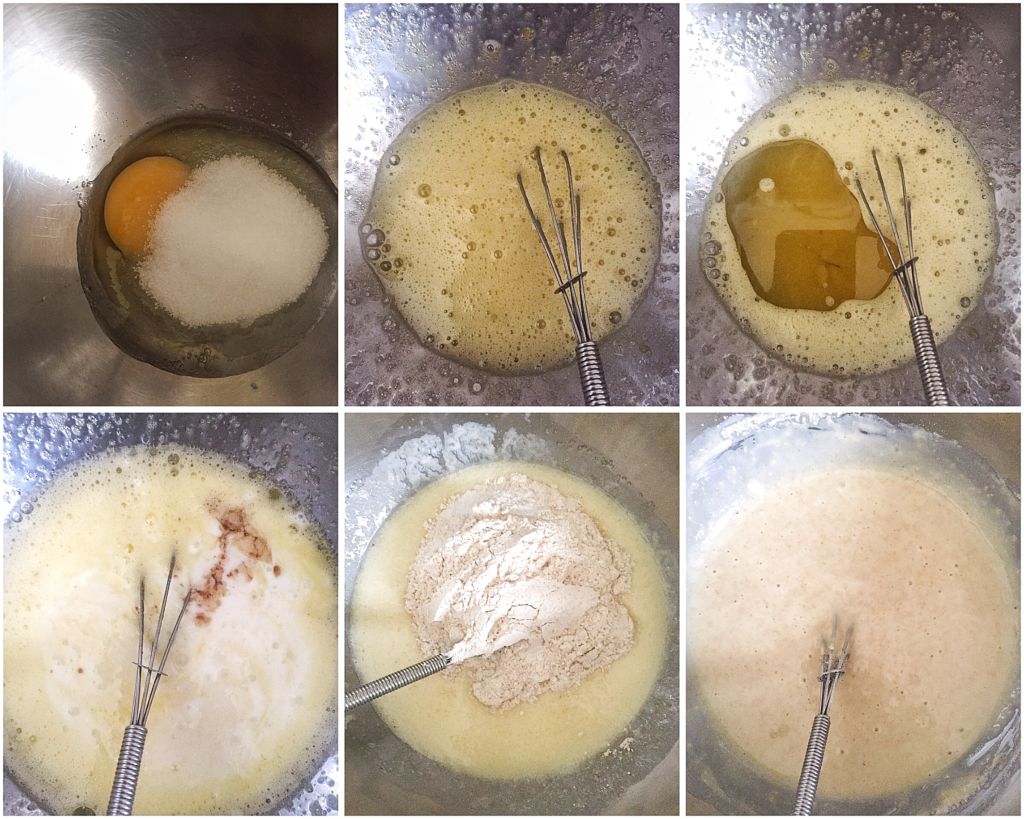 In a bowl, whisk together sugar and egg.
Add oil and mix well.
Pour in vanilla and buttermilk. Mix.
Add flour, baking powder and salt. Mix only till combined. Do not overmix or you will get tough pancakes.
In a pan add little butter and pour about 1/3 cup of batter on medium low flame.
Once the bottom turns golden color flip. Cook for a minute and take out.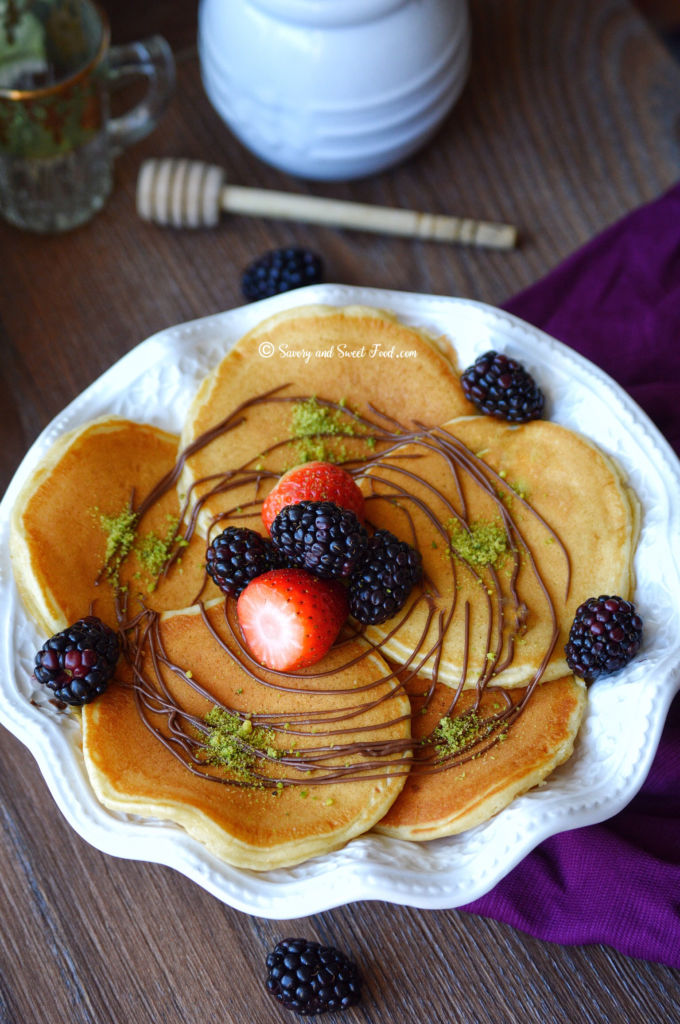 Recipe from Ria's collection