A spicy Prawn Fry with delicious crumbs from the fried marinade. It sure is a mouth watering dish!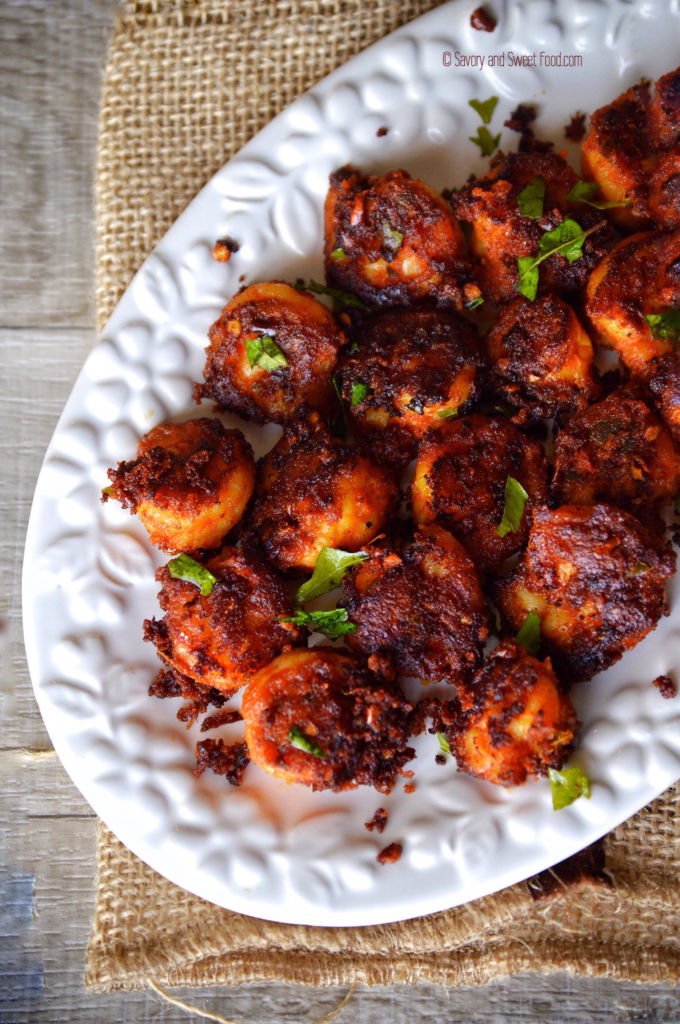 Most of the Keralites would be familiar with Calicut Paragon Prawn Fry. I simply love it. Every time we go there this dish never misses our table. I have been trying to recreate it in my kitchen for long. And I think this tastes a teeny bit like that. I won't say that it tastes exactly similar, but can say that this is a close cousin of the famous Paragon fry. 🙂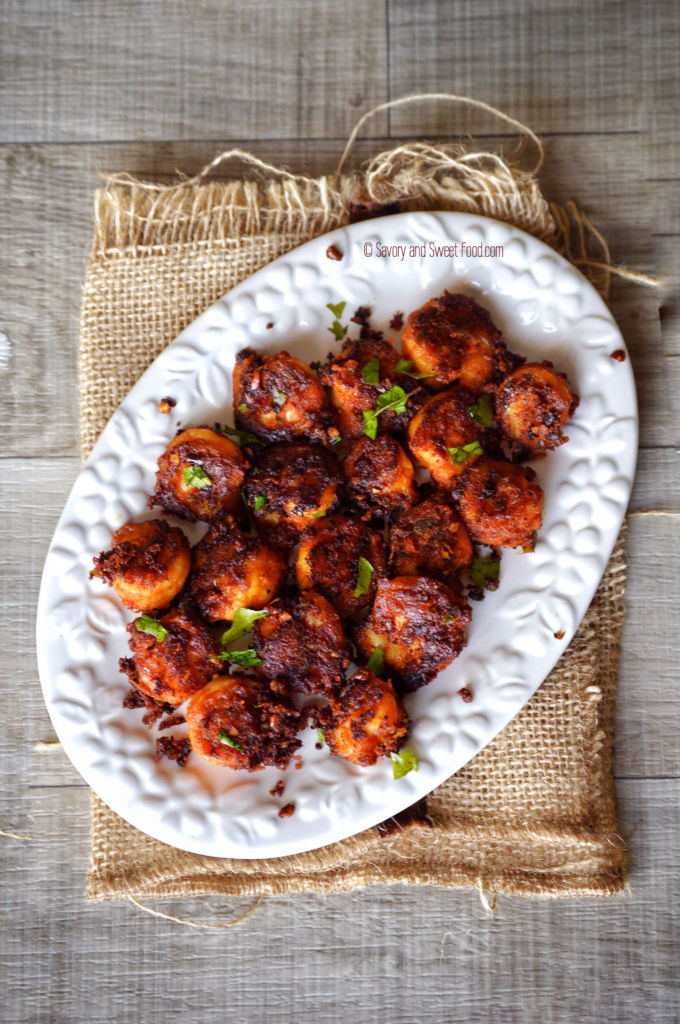 My husband loved it so much that I have been making this fry on repeat for the past 2 weeks. The best part of this fry is the small crumbs which we get from the fried marinade. I actually enjoy eating the crumbs or the "kara mura" as we call it, more than the prawn itself.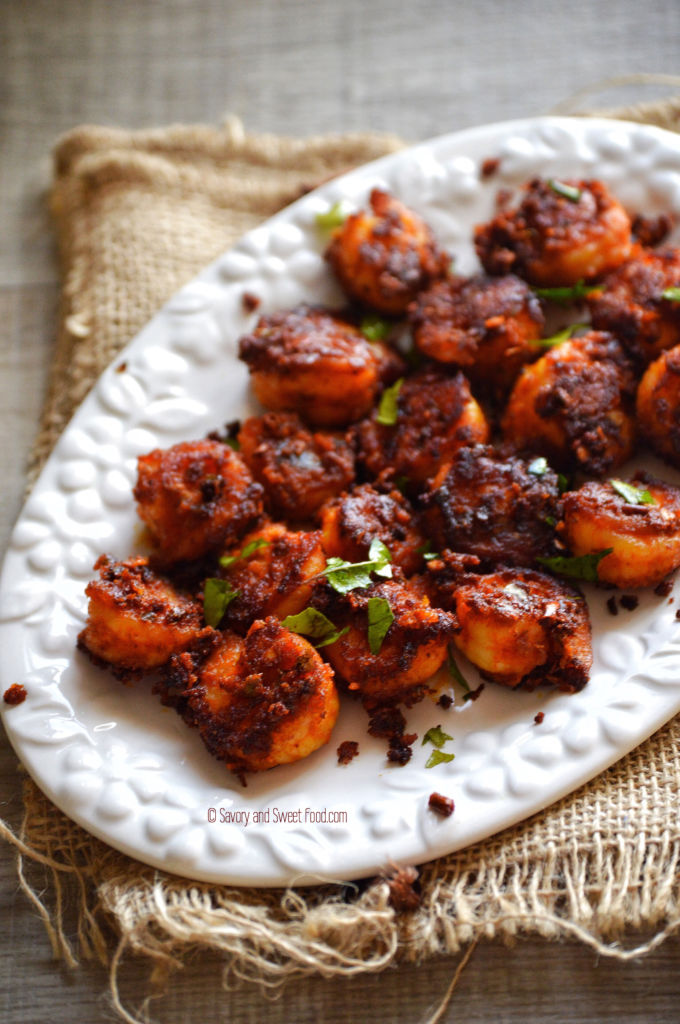 Hope you all will be making this in your kitchen. Do let me know your feedback. 🙂
INGREDIENTS:
300g prawns (shelled and deveined)
For marinade:
2 tsp red chilli powder
1/4 tsp turmeric powder
1/2 tsp coriander powder
1 tsp ginger garlic paste
1 tsp rice powder
1 tsp lemon juice
salt
To crush (pulse once or twice in a grinder or crush with mortar and pestle):
2 cloves garlic
1/2 inch ginger
2 sprigs curry leaves
2 dry red chillies (or add add 1 tsp red chilli flakes along with marinade)
Extras:
Curry leaves
2 green chillies slit
Coconut oil for frying
NOTES:
Do not make paste out of the ingredients listed under 'to crush'.
Few of the batter will come out of the prawns while frying and settle down in the pan. Do not discard it. Take out those crumbs and serve it along with the prawns. It will taste delicious.
While frying, do not pour a lot of oil. Just add about 1/4 cup of oil and fry. Do not over crowd the pan. Fry in batches.
DIRECTIONS:
Add all ingredients listed under marinade and to crush to the prawns and mix well.
Deep fry in coconut oil.
To fry, pour the oil and let it heat on medium low heat. Do not increase heat to high nor reduce it too low. Once the oil heats up, add the prawns one by one. Let it sit for 5-7 minutes, without moving it, till it turns brown in color. The carefully flip all the prawns and fry the other side similarly. Take out of oil along with the bits of marinade that came out of the prawns. (Read notes)
Fry curry leaves and green chillies separately and use it for garnish.
[yumprint-recipe id='281′]