A deep fried crisp chicken fry with Indian flavors.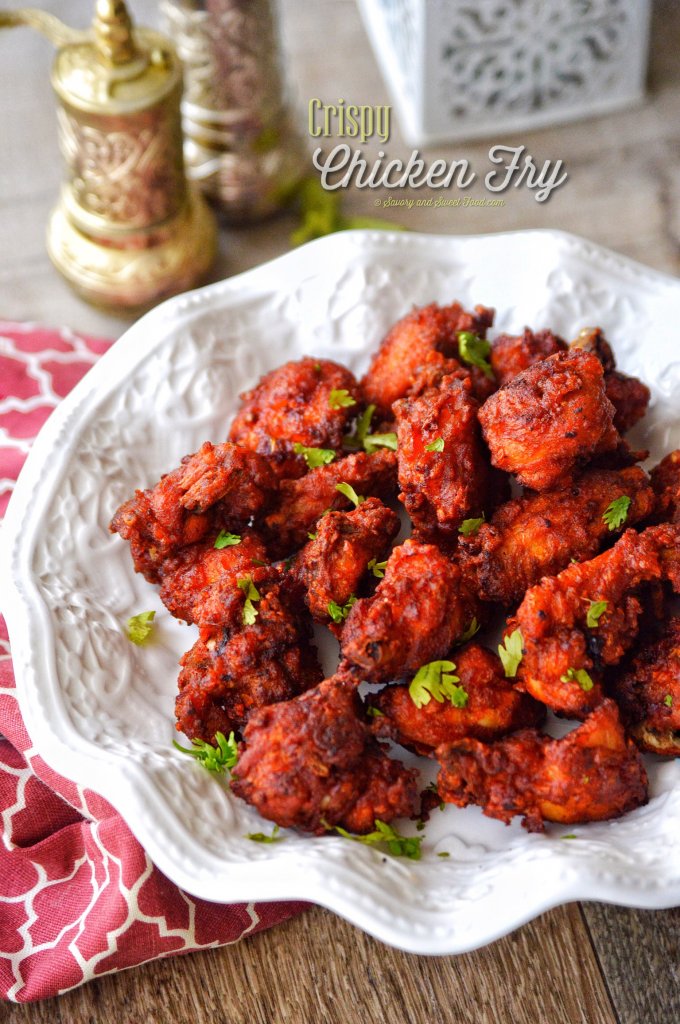 This chicken fry can be eaten as an appetizer, or with main course or you can even make chilli chicken with it. The last option was what I opted for. I made chilli chicken dry with this fried chicken by tossing it in a spicy sauce. It was really good.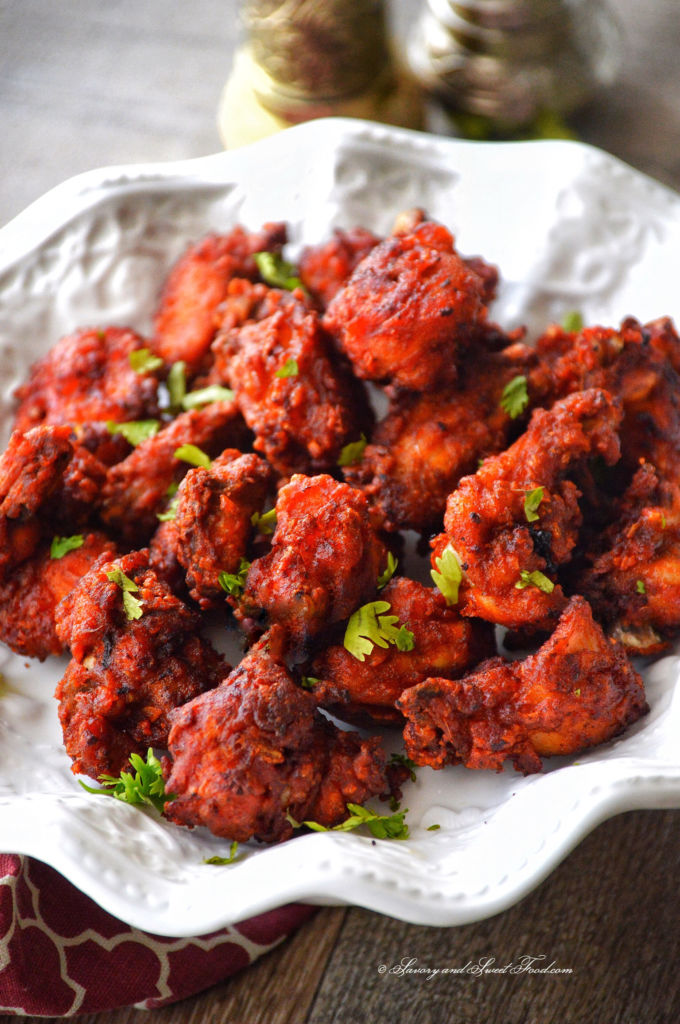 But we enjoyed the chicken fry alone too. The flavors are just amazing. So I thought I will post in two parts…first the chicken fry and then the chilli chicken. So stay tuned for the second part.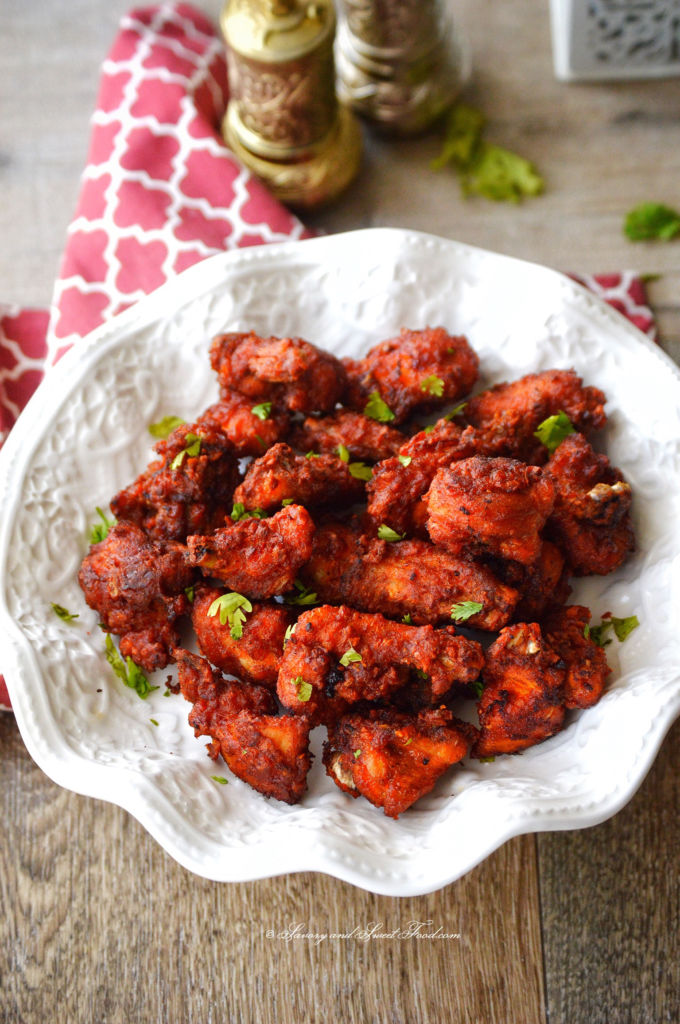 This is super simple to put together and it tastes ah-mazing. Please do give it a try.
INGREDIENTS:
600 grams chicken cut in small pieces
1/2 of onion chopped (small)
1 inch ginger chopped
4-5 garlic cloves chopped
2 tsp red chilli powder
1/2 tsp pepper powder
1 1/2 tbsp soya sauce
Salt to taste
4 tbsp corn starch
2-3 tbsp water
Oil for deep frying
DIRECTIONS:
To the cleaned chicken pieces add all the ingredients except corn starch.
Marinate for 2 hours. (Not an important step, you can fry this immediately too)
When ready to fry add corn starch mix and fry till crisp outside and tender inside.
[yumprint-recipe id='279′]