A healthy, green chicken kebab or Hariyali Chicken Kebab in which the marinade has green herbs like coriander, mint and spinach leaves as the key ingredients along with Indian spices, yoghurt to make the chicken tender and also few other basic ingredients that would usually go into making kebabs. The result is a flavor packed, succulent and healthy kebab which will be loved by all.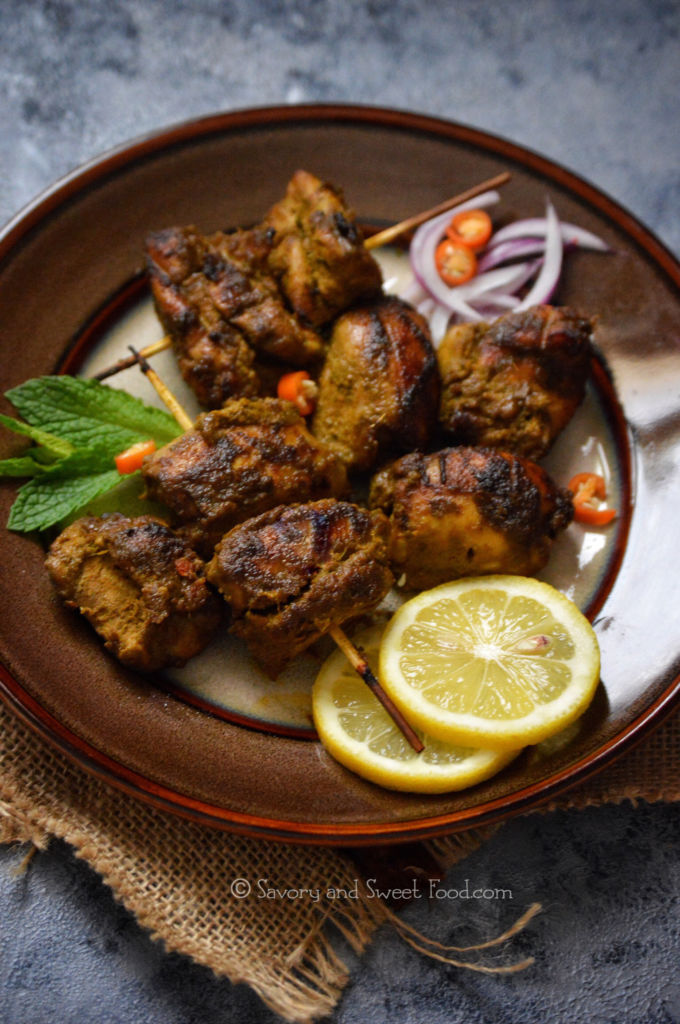 Hello…I am back after the unplanned one month break, I guess its been more than a month now. Yes, I was in Dubai with my parents and as usual I got extremely lazy to post anything in the blog, actually right thing to say is that I got a nice break from cooking for a month. I didn't try any new recipes, all I did was relax and enjoy mom's food…that's something that I do best when I am at mom's place. 😀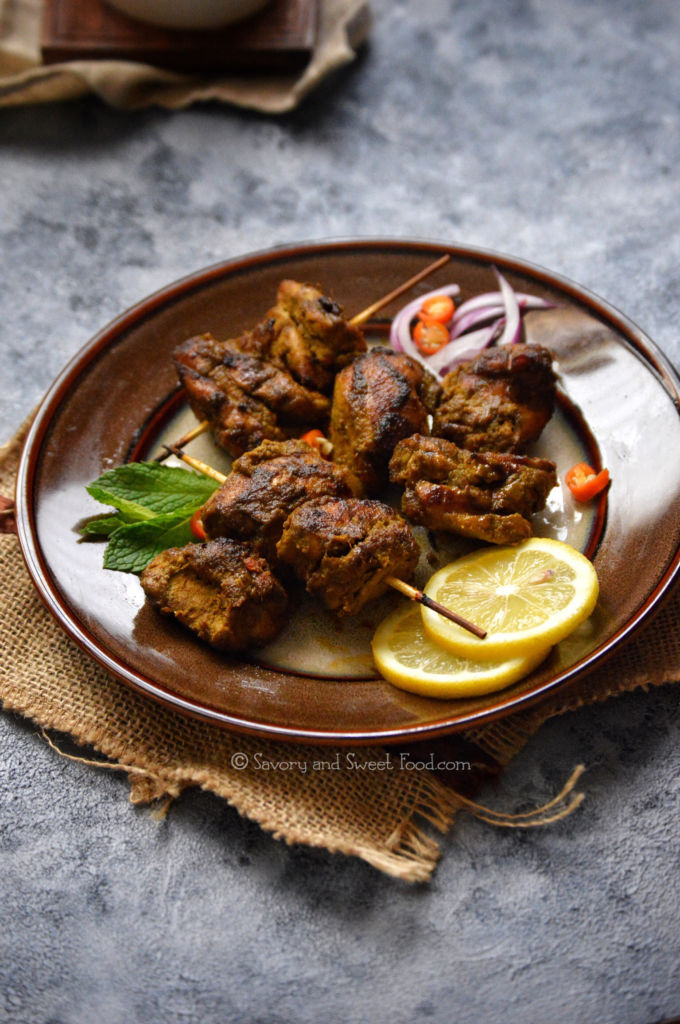 Now I am back to where I belong, got over the home sickness and got back onto my feet all ready to try out and develop new recipes for all of you. At one point I was so out of ideas and there was complete lack of inspiration and enthusiasm to move on with blogging. I even thought of just quitting, seriously! But I was so overwhelmed with the piles of messages I got from you guys that I pushed myself into blogging again. Thanks to all my wonderful readers for the love and support, especially to the ones who took the time to sent me direct messages, much love to you.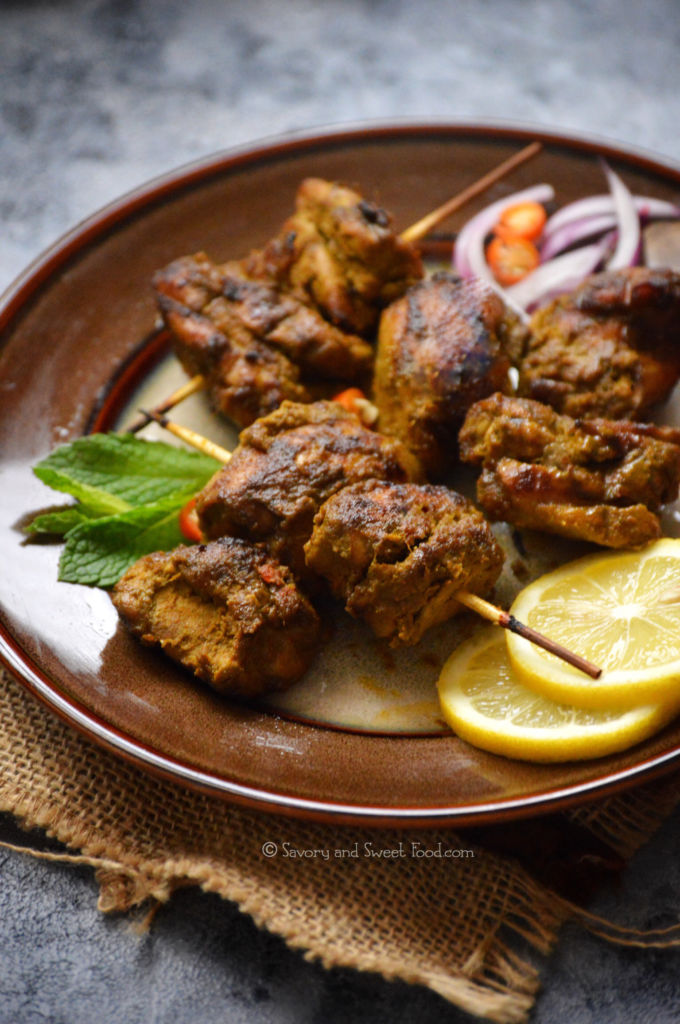 So todays recipe is that of Hariyali Kebabs. Kebabs are my favorite things to make. There is such a plethora of Kebabs out there that I never seem to make the same kebab twice in one month or two. You can easily change up the marination and the meat and end up with a new kebab every week. Hariyali kebabs are fully packed with flavor and nutrition and it is so so tender and melt in your mouth. The green herbs gives a nice freshness to these kebabs, which makes it perfect for summer grilling. Hope you'll give this a try.
INGREDIENTS:
300 g boneless chicken cut into cubes
1/2 cup coriander leaves
1/2 cup mint leaves
1/2 cup spinach
1 inch Ginger
5 cloves garlic
4 green chillies (as per preference)
1/2 tsp red chilli powder
1 1/2 tsp coriander powder
1/4 tsp garam masala powder
2 tbsp thick yoghurt (Greek yoghurt or hung yoghurt)
2 tsp lemon juice
Salt to taste
Butter/ ghee/ vegetable oil
NOTES:
If you want the kebabs to be green, do not add the red chilli powder. Instead increase the number of green chillies in the marinade.
DIRECTIONS:
In a mini food processor, add the coriander leaves, mint leaves, spinach, yoghurt, ginger, garlic and green chillies. Blend till you get a smooth paste.
Marinate the chicken pieces with red chilli powder, coriander powder, salt, garam masala and lemon juice.
Pour the green mixture into the chicken.
Add the oil and mix well.
Marinate overnight or for a minimum of 4 hours.
Soak bamboo skewers in the water for half an hour.
Arrange the chicken pieces on the skewers.
Place in a preheated oven and grill till cooked and charred for 20-25 minutes.
[yumprint-recipe id='271′]