The moistest chocolate mug cake you will ever have. The addition of kinder maxi bars on top this cake makes this mug cake extra decadent. Perfect dessert to indulge in during this holiday season.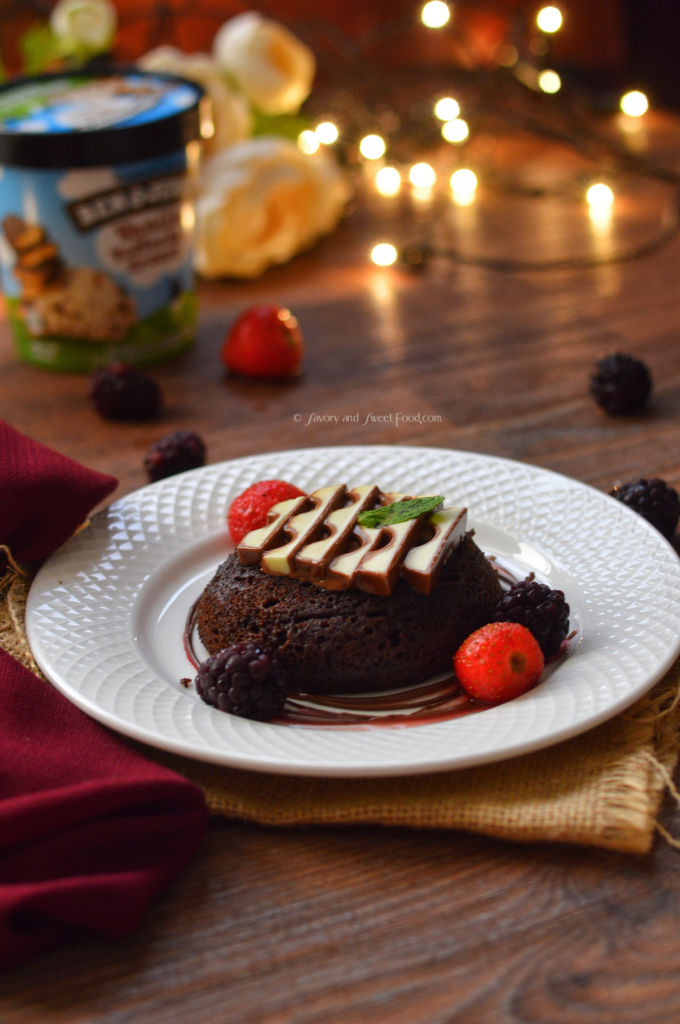 Many of you will probably be so over mug cakes by now and must be rolling your eyes at me for posting this. But listen to me, this one is a special cake..it really is..because it is unbelievably soft and it has KINDER chocolate bar in it. Like how will anybody not like it. I am a strong believer of mug cakes and I never get fed up with it. This one is so good that it is hard to believe that it is made in a microwave.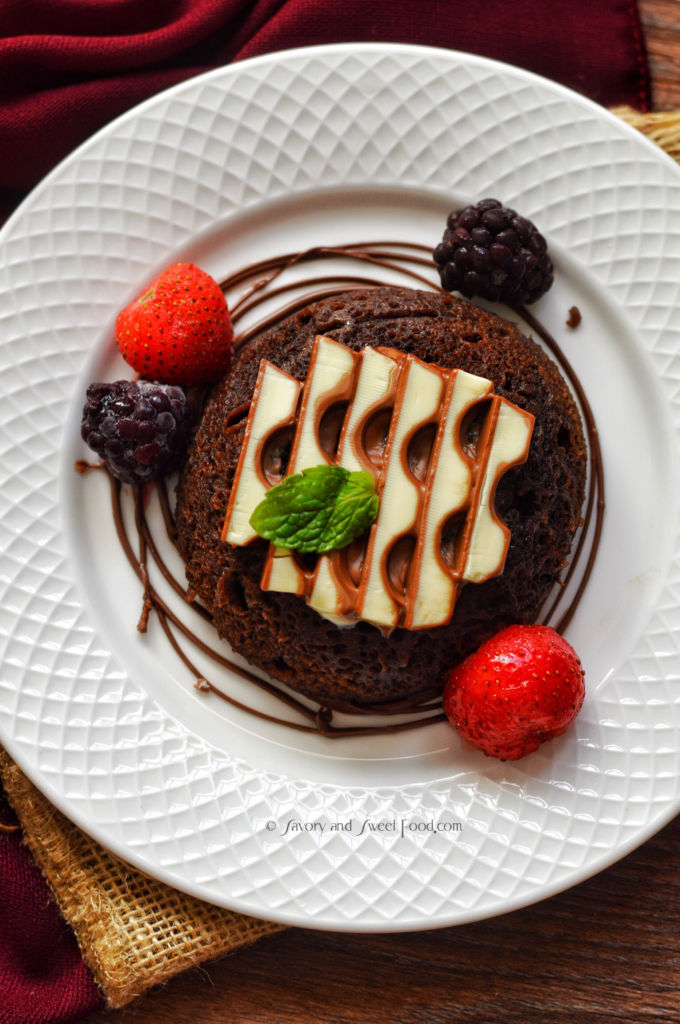 Last week my son was craving chocolate cake so bad. I was so lazy to make a proper cake. Just that thought of taking out the stand mixer, measuring and whipping all the ingredients, dirtying many dishes and then washing all of it, and the long baking time made me back out and think of an alternative way.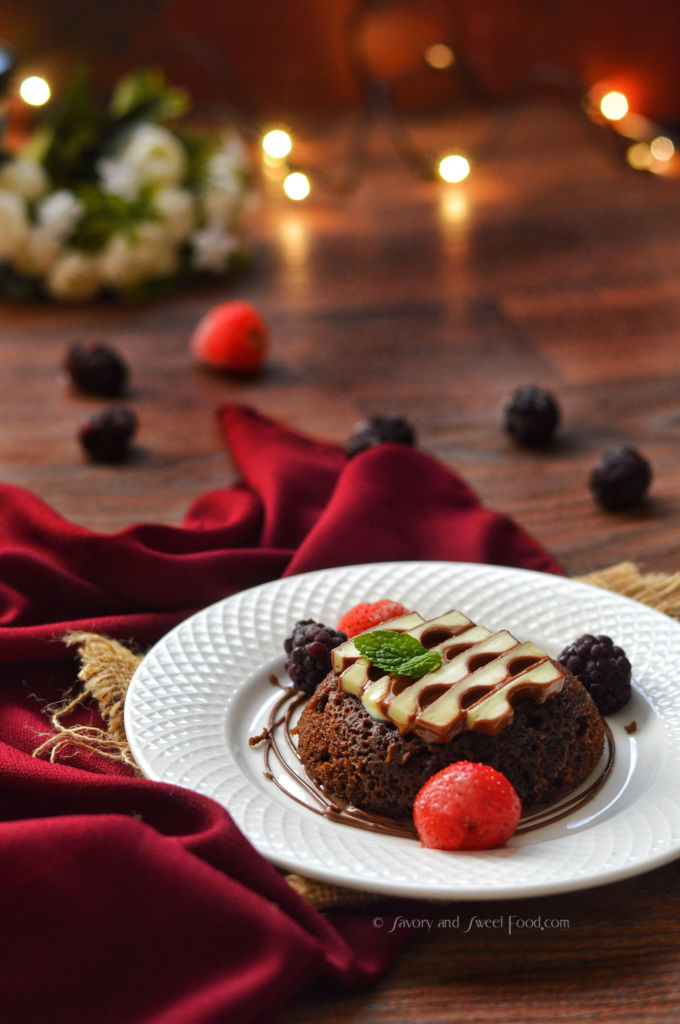 So at first I thought I'll make my no fail
Eggless Molten Lava Mug Cake
. But then I wanted to do something different and decided to incorporate my fav kinder chocolate bar in it.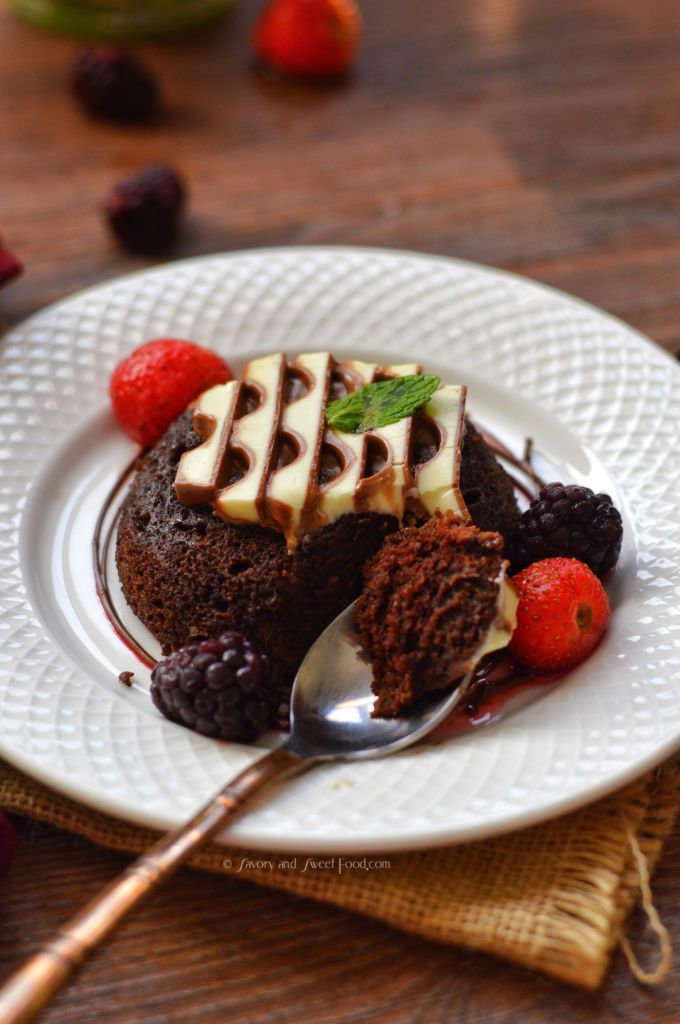 I tested this recipe 4 times to finally achieve that amazing texture. Try it once and I assure you, addiction will definitely follow. This cake just takes 5 minutes from start till end, perfect to satisfy your taste buds instantly. And yes, my little one enjoyed it a lot, so did we. I urge you to give this one a try. Even your little sweethearts can make this themselves, its that simple.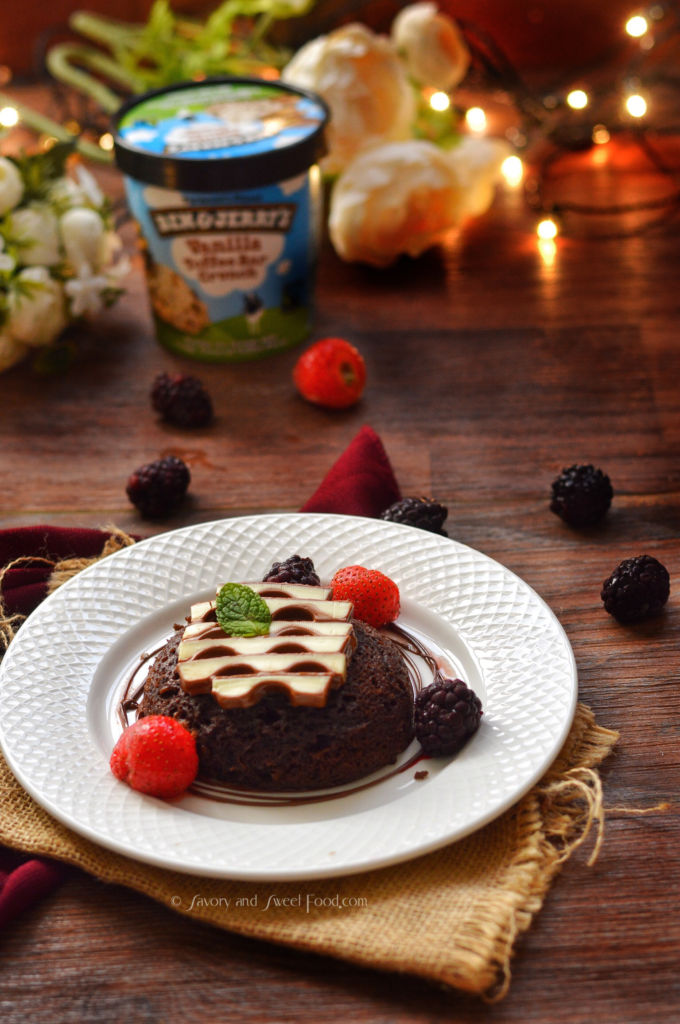 INGREDIENTS:
3 tbsp all purpose flour
1 tbsp cocoa powder
3 tbsp powdered sugar
1/4 tsp baking soda
2 tbsp oil/melted butter
1/4 tsp vanilla essence
4 tbsp buttermilk
1 bar kinder maxi chocolate bar
NOTES:
The cooking time may vary in different ovens. Mine took 1 minute and 10 seconds, but I recommend that you check after 1 minute and if it is done that's it. Or else give 10-20 seconds more cooking time.
If you want a molten lava center, then push a piece of chocolate inside the batter and then place in the microwave oven. But this way it will be difficult to invert the cake onto a plate as the cake will stick to the bottom.
DIRECTIONS:
In a small bowl add in all the dry ingredients and whisk well.
Add oil, essence and buttermilk. Mix well just till combined. The batter will be a bit frothy, but that's alright.
Grease the mug very well with a baking oil spray or with butter. Pour the batter.
Slice the kinder bars into thin slices. Keep aside.
Place in microwave oven and turn it on on high for 1 minute and 10 seconds.
Place the kinder bar on top the cake right when out of the oven. You can do this while the cake is still in the mug or the cake can be inverted onto a serving plate right when out of the oven and then place the kinder..
Serve while still warm.
[yumprint-recipe id='266′]