Chilli Chicken is a delicious fried chicken tossed in a sweet and spicy onion mixture (which contains ginger, garlic and capsicum), along with sauces like ketchup, hot sauce and soya sauce. Perfect with a nice bowl of fried rice or even with breads like chapathi or naan.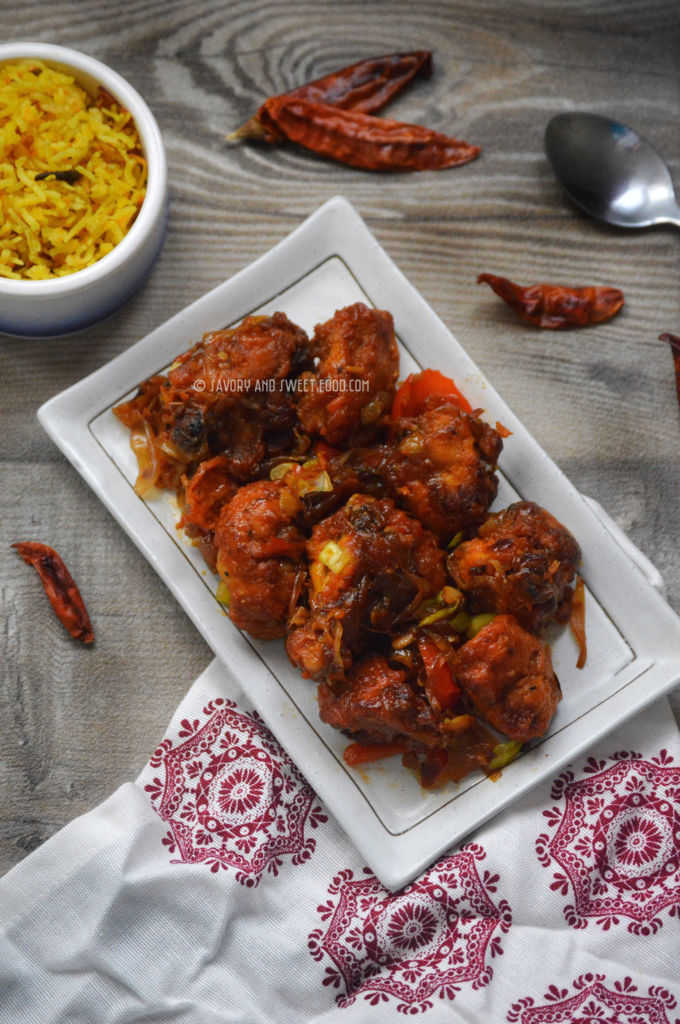 I am still in the quest to find out the flawless, ultimate recipe of Chilli Chicken, the Indo-Chinese style. Unfortunately, I didn't reach there yet. While I was in the attempt to make dry chilli chicken, I came up with this recipe which did taste a little like it, but not entirely. But it was delicious. So I decided that I'll share it with you guys but was not sure what to call this dish. I was going blank and I didn't want to waste anymore time deciding the name for this dish and so I decided to call it CHICKEN CHILLI- 2.
So lets go to the recipe.