This Mexican Street Corn Salad is a delicious blend of sour, sweet and spicy flavors. It goes perfectly well as sides or you can serve this as a meal too.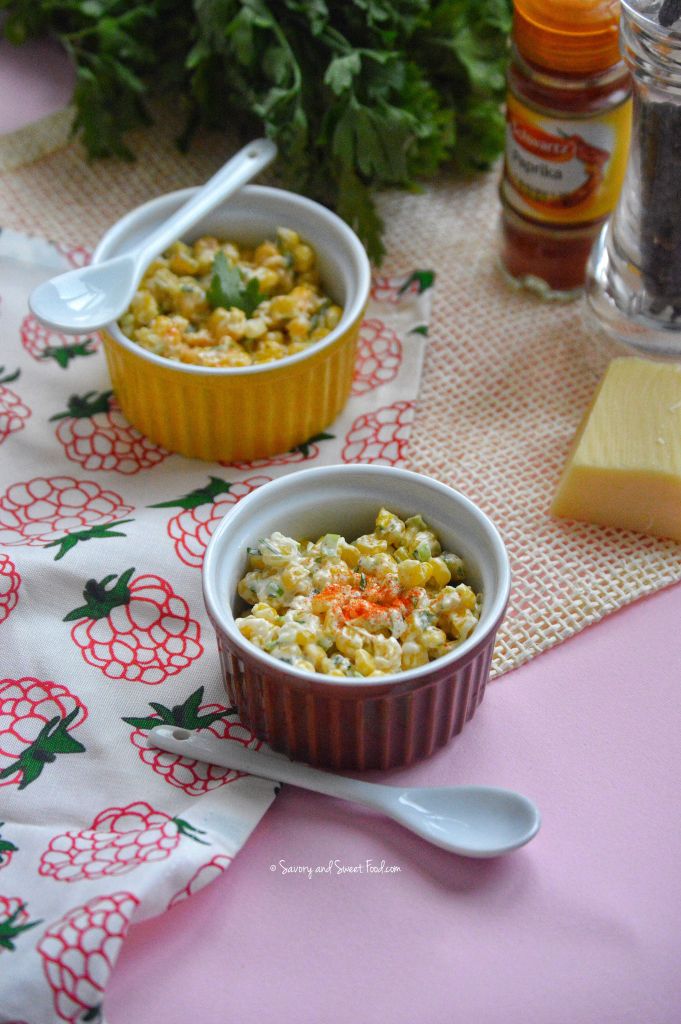 I have mentioned a lot of times that I enjoy Mexican food too much. I can cook Mexican food every single day, not only cook it but eat it as well. I've been thinking of trying Mexican corn on the cob for a long time. I have seen it all over Pinterest. But somehow I didn't get to make it yet. Instead I made this street food style corn salad and I got inspired to make this recipe after seeing it on my favorite blogger Nagi's instagram page. OMG! I love her blog which is
Recipe Tin Eats
. The recipes she posts are so unique and super simple. You guys should check out her space, you'll be hooked.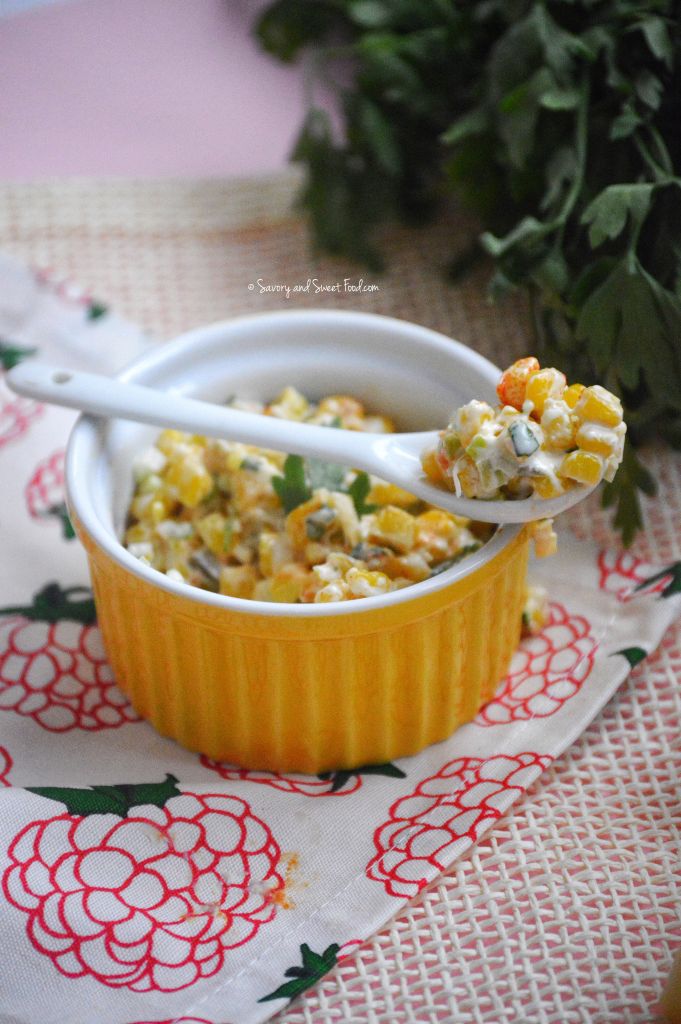 This salad is also known as Esquites which literally means little corn-cup. This is made by sautéing corn in butter till nicely charred and then mixed with a a various combination of ingredients like mayo, sour cream, parmesan, hot sauce, lime juice etc.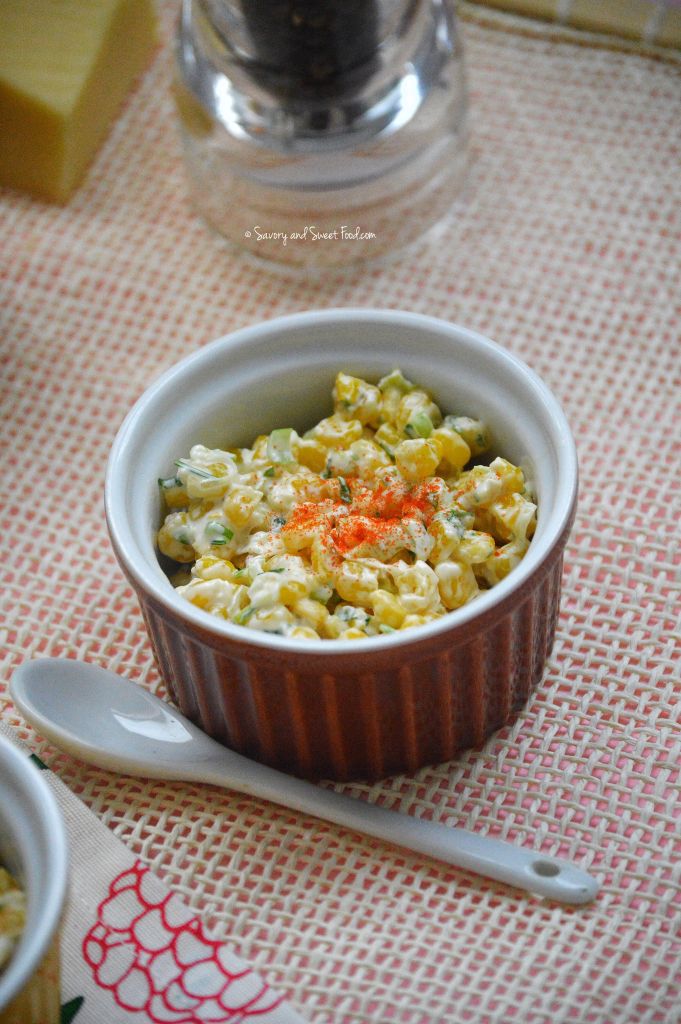 Esquites is basically not a creamy salad, the mayo and sour cream just melts and forms a thin coating around the corn like a dressing. But if you want, feel free to add more mayo/ sour cream. You can easily customize this recipe by adding in any extras as you like. You can add avocado, red bell pepper, cumin or whatever that comes in your mind, but of course it should blend well together. Hope you will give this one a try and enjoy it.
INGREDIENTS:
2 cups frozen Corn/ Fresh corn
1 tbsp Olive oil
1 tbsp Mayonnaise
1 1/2 tbsp Sour cream
1/3 cup freshly grated Parmesan Cheese
1/2 of small Onion chopped
2-3 tbsp Jalapeños chopped
1/2 bunch of Coriander leaves chopped
2-3 Spring onions (a little of white and more of green part)
1 tbsp lemon juice or more
Salt and pepper to taste
Paprika
NOTES:
You can eat this cold too, but I preferred warm the salad warm.
If you want a bit more spice in the salad sprinkle little red chilli powder too at the time of serving.
While sautéing the corn, make sure that you don't stir it continuously or else you won't get the brown bits on the corn.
DIRECTIONS:
Heat olive oil in a pan and add the corn. Cook for 2-3 minutes till the corn is slightly browned. Place this in a bowl.
In a separate bowl, add mayo, sour cream, and parmesan cheese. Stir.
Add remaining ingredients and the warm corn into this. Mix well till everything is incorporated and the parmesan cheese is melted.
You can sprinkle a little bit of paprika on top. Serve warm.
[yumprint-recipe id='258′]