Aloo Tikki which is a North Indian speciality are mashed potato cakes with herb and Indian spices. Present these cute little nuggets in the form of sliders with a nice slather of coriander chutney and tangy tamarind chutney and enjoy all the praises.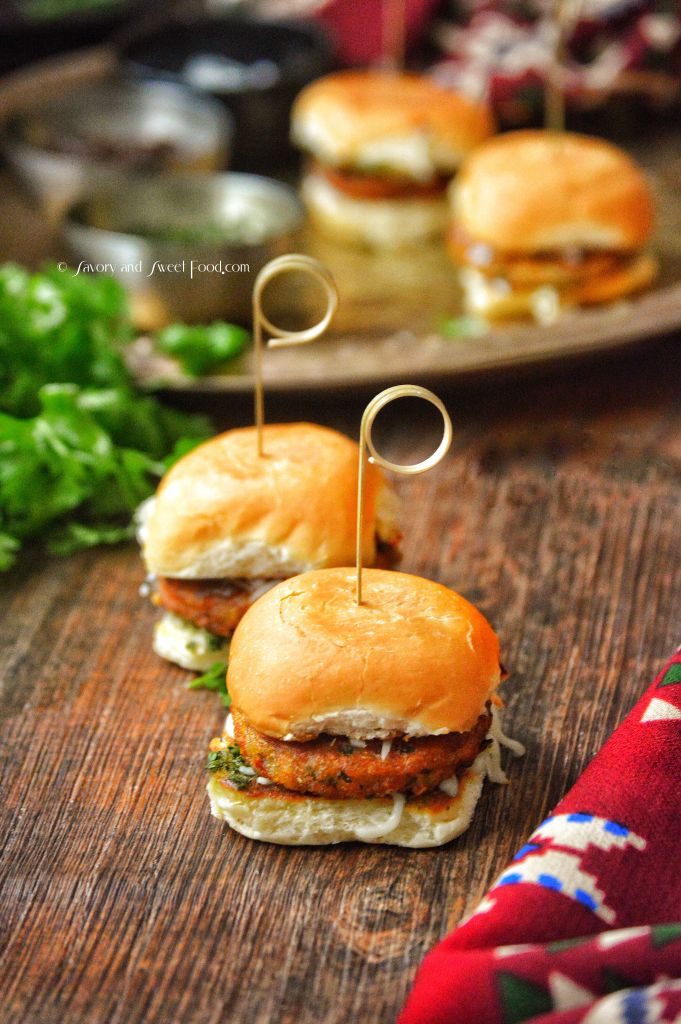 Yes, exactly. When you have a party or a gathering it is a sure cut thing that you can bag all the praises from your guests if you present this dish to them. There are so much of flavor going on in each of these little sliders.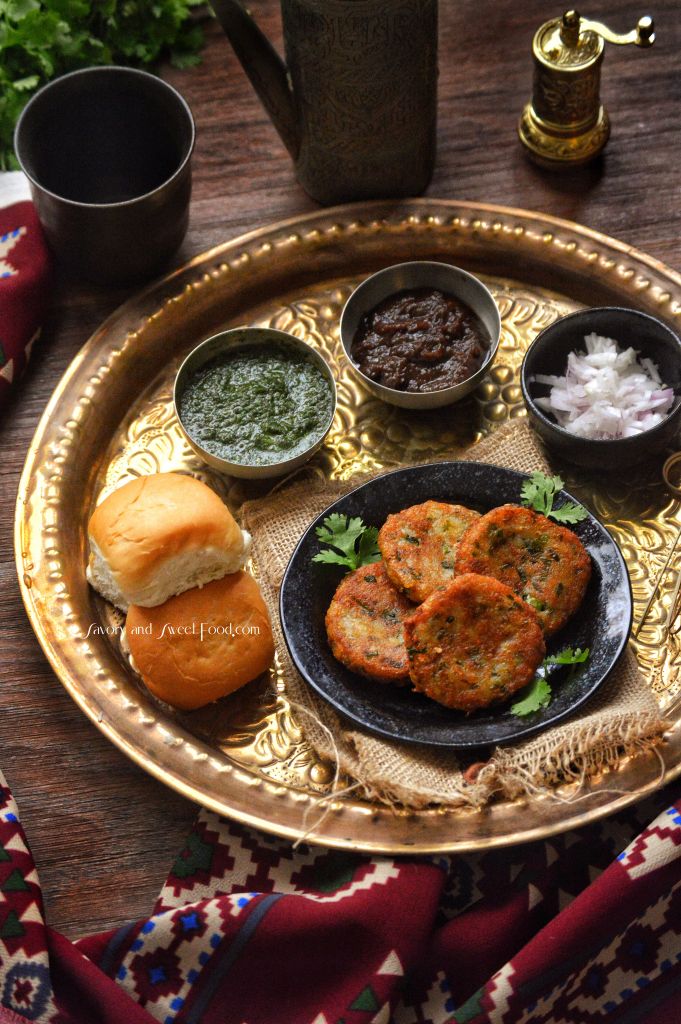 If you are not in the mood to eat the aloo tikki in a sandwich form, you can have this as such as a snack along with a spicy coriander chutney and a nice hot cup of tea.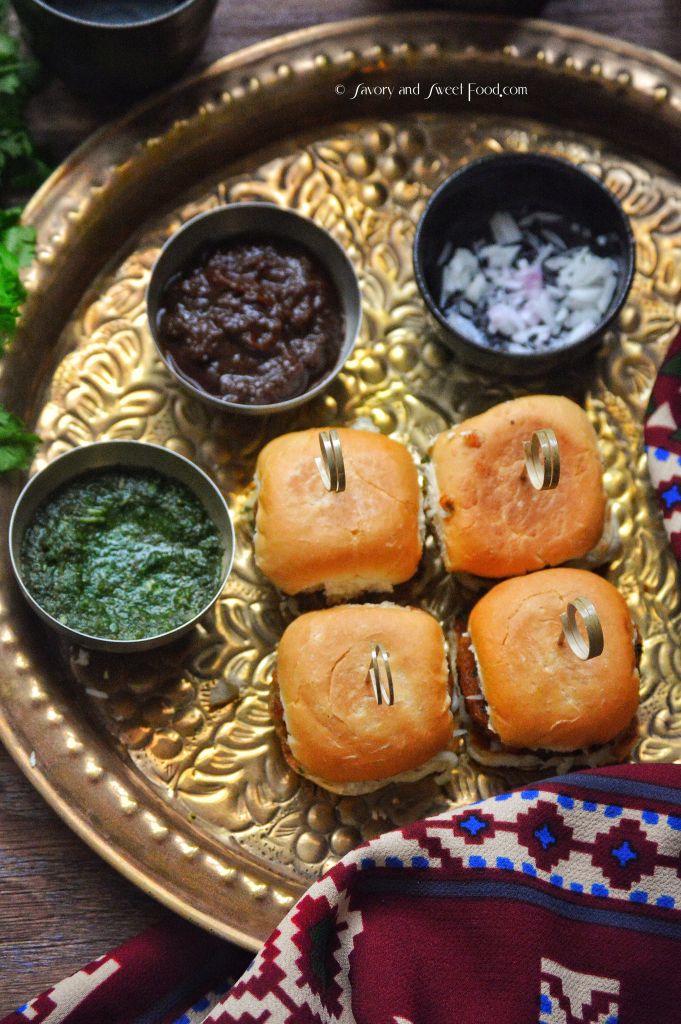 Do try out this recipe and hope that you will like them as much as we did. 🙂
INGREDIENTS:
For the Aloo Tikki:
3 large potatoes, boiled and peeled
1 tsp dry mango powder/ amchur powder
2 tsp red chilli flakes
1 tsp chaat masala
1/2-1 tsp cumin powder
2 green chillies finely chopped
A large bunch of coriander leaves
3/4 cup bread crumbs (powder sliced bread)
1 1/2 tsp corn flour/ corn starch
Salt to taste
Oil
For the sliders:
Slider buns
Chopped onions
Coriander chutney (recipe here)
Tamarind chutney (recipe here)
Mozzarella cheese or sliced cheese
Butter
Ketchup (optional)
Mayonnaise (optional)
NOTES:
The aloo tikkis can be eaten as such as a snack.
You can skip the tamarind chutney if you don't have the patience to make it or if you don't like the taste of it, but it gives a nice flavor to the sliders.
DIRECTIONS:
To make aloo tikki:
Mash boiled potatoes in a bowl. Add all the spices and salt to the potatoes. Knead well. Add corn flour and bread crumbs. Mix well together. Check if seasoning is good, if not add more spices.
Refrigerate for an hour or freeze for 15 mins.
Make small patties out of it. You will get around 10-12 patties. (You can freeze it for later use at this stage, but make sure that each aloo tikki is separated by a cling film to avoid sticking)
In a frying pan heat 2-3 tbsp of oil and shallow fry these tikkis until they turn golden brown and crisp on the outside. The heat shouldn't be too high such that the tikkis turn brown fast, at the same time the heat shouldn't be too low or it will soak up lots of oil. So adjust the heat accordingly.
To assemble the sliders:
Cut open the slider bun. In a frying pan, heat some butter and toast the buns well.
Spread a generous amount of coriander chutney on one side of the bun.
Add mozzarella cheese or sliced cheese. (you can add mayonnaise instead of the cheese if you prefer that way)
Place the tikki. Spread tamarind chutney and chopped onions. Place the other slice of bun. Spread a little bit of butter on top of the bun to keep it moist.
Place the sliders on a pan, cover and cook on low heat till the cheese melts. You can heat the sliders covered in the oven too.
[yumprint-recipe id='245′]
Aloo Tikki recipe from FeedYourTemptations.com