Batter fried, crispy chicken chunks tempered with mustard seeds, chili flakes and curry leaves and coated with a spicy mayo sauce giving a dynamite flavor explosion.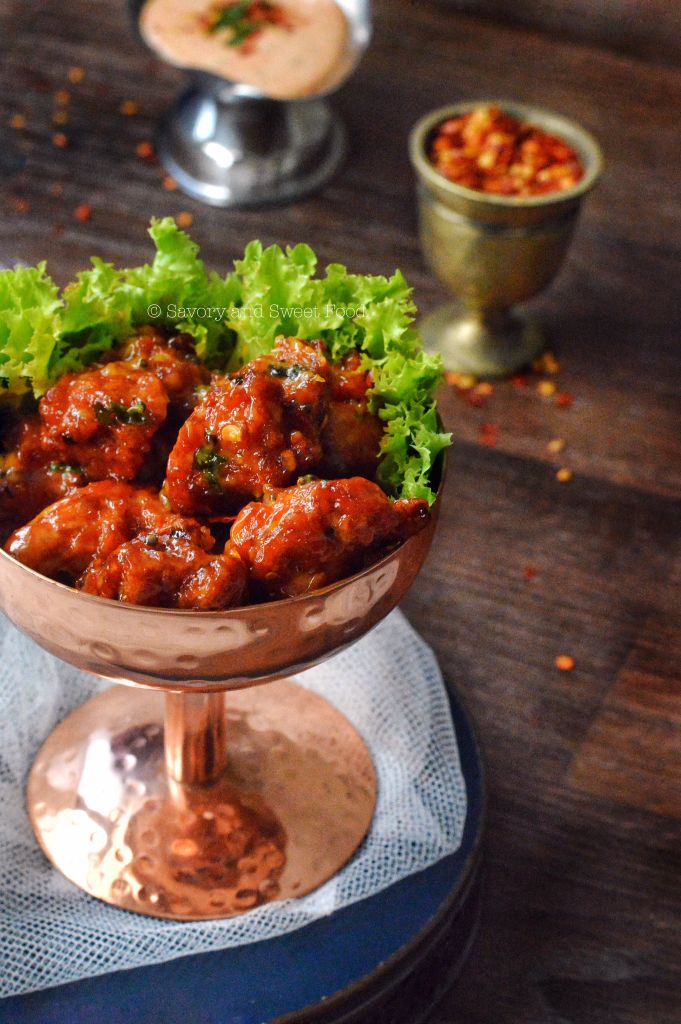 I have been scripting the recipe for this delicious fire chicken in my mind for a long time now. It started going on an endless loop in my head ever since I had Murgh Naar from my favorite restaurant, Asha's. They started a new series of appetizers recently which they named as "Great Beginnings". They have 8 delicious new dishes, one better than the other. Out of all that my favorite is Murgh Naar/Fire Chicken. Since P.F.Chang's Dynamite Chicken is a huge hit among the Arabs, Asha's introduced this dish which is a lot similar to its Chinese counterpart but with more flavors and extra heat.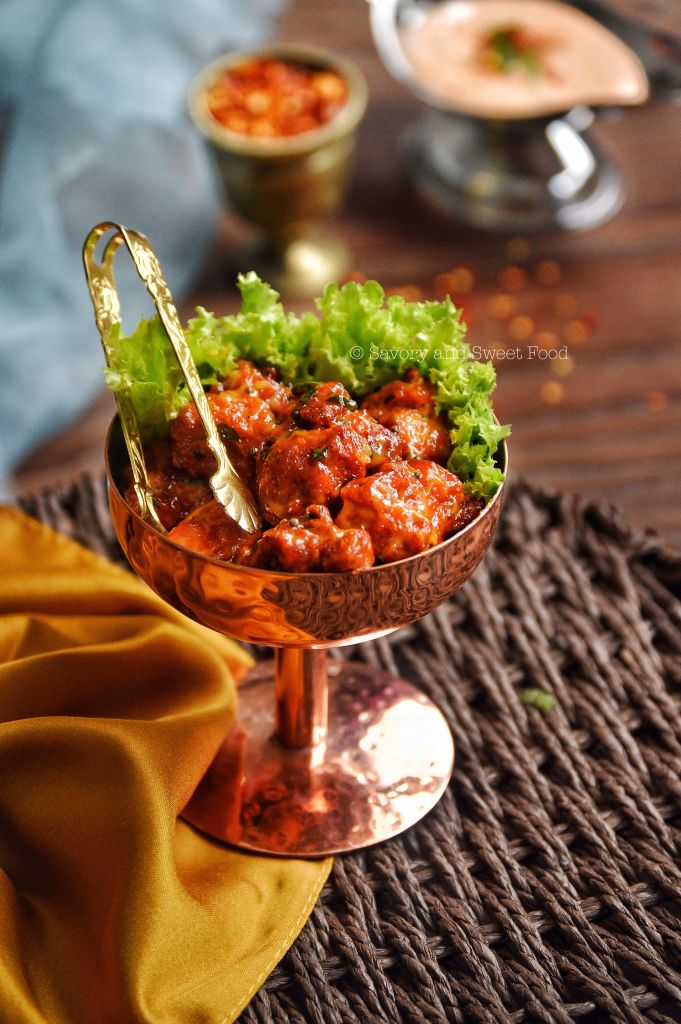 Similarly, since Dynamite Shrimps is one of the most popular recipes in my blog, I thought why not recreate this Fire Chicken for you all. I am actually very impressed with myself for getting this recipe bang on in the first try. Alhamdulillah.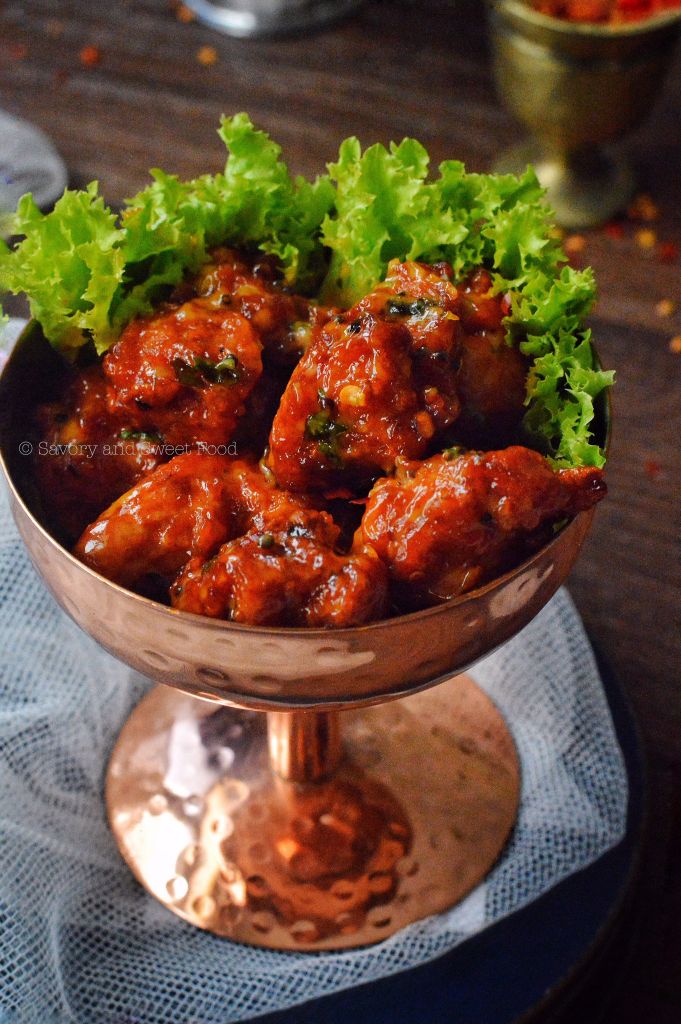 The chicken is marinated in a batter with almost all the Indian spices, egg and three flours which are rice, all purpose and corn flour for that crunchy, crispy texture. Tempering the fried chicken gives a wonderful aroma to the dish. It is highly optional though, you can skip this step if you want to. The sauce is a spicy mayonnaise sauce, sweetened with honey and sweet chili sauce and then kicked up a notch with our Indian red chili powder for that extra spiciness. You can add more or less of the sauce to the chicken. It is completely your call. I preferred drizzling less of the sauce to the chicken and then using remaining sauce to dip the chicken in while eating it.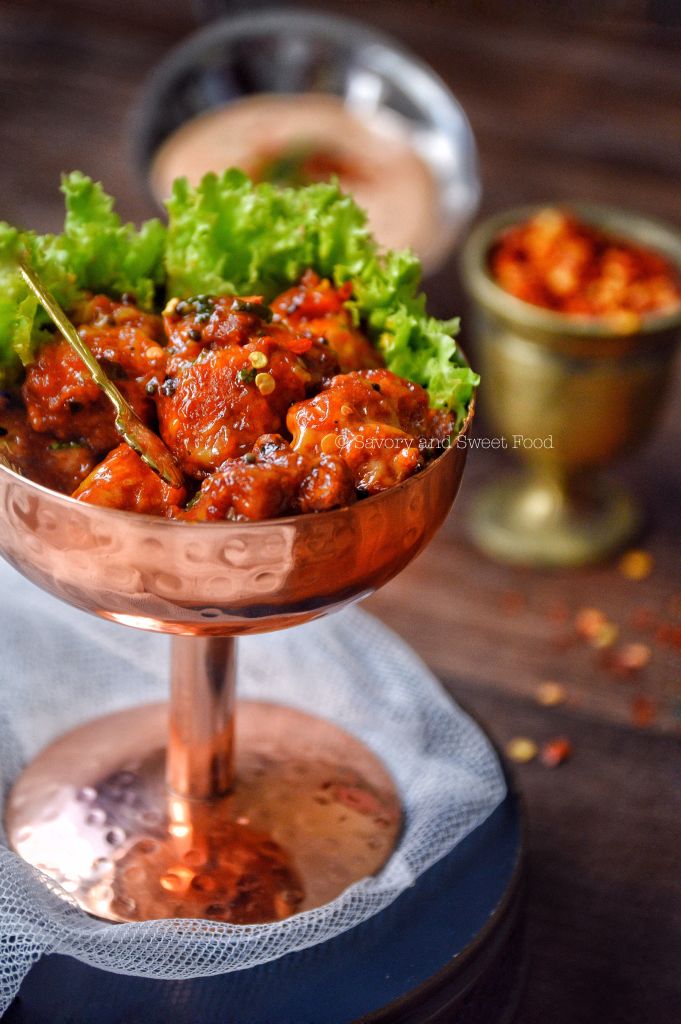 This recipe is so good, that you'll want to double or triple the recipe.
INGREDIENTS:
For the Chicken:
2 tbsp maida/ all purpose flour
1 tbsp cornstarch/cornflour
1 tbsp red chili powder
1 tbsp ginger garlic paste
1 egg
1/2 tsp cumin powder
1/2 tsp garam masala
1/2 tsp coriander powder
1 tsp soya sauce
1 tbsp lemon juice
2-3 drops of red food colour,optional
Salt to taste
300g boneless chicken cut into cubes
1 tsp rice flour
Oil for deep frying
For tempering:
1 tbsp oil
1 tsp mustard seeds
A sprig of curry leaves
1/2 tsp red chilli flakes
For the sauce:
1/4 cup mayonnaise
1/2 tsp red chilli powder
1 tbsp honey
1/2 tsp mustard sauce
1 small clove garlic grated
1 tbsp sweet chilli sauce/sriracha
1 tsp coriander leaves chopped
a tbsp of milk to thin out the sauce
Salt to taste
NOTES:
You can double the recipe for the sauce if you want the chicken to be more saucy.
Adjust the heat according to your preference.
DIRECTIONS:
To fry the chicken:
Marinate the chicken pieces in all the ingredients (except oil and rice flour) mentioned above, under chicken.
Refrigerate for 3-4 hours or overnight.
Just before frying, add in the rice flour. Deep fry on medium high till chicken is cooked and golden brown in color. (It will take about 8-10 minutes)
Drain and place on kitchen tissue.
To temper:
In a pan, pour oil and once it turns hot, add the mustard seeds. Let it splutter.
Add curry leaves and chilli flakes. Mix around for few seconds making sure that it doesn't burn.
Add the fried chicken into this and mix well to coat the chicken with the tempering.
To make the sauce:
Mix all the ingredients for sauce in a bowl.
To assemble:
Place the chicken in a bowl. Pour 2-3 tbsp of sauce into it. Toss it well to coat the sauce evenly over the chicken. You can add more sauce into the chicken if you like or just serve the sauce alongside the chicken.
[yumprint-recipe id='230′]