Fried chicken pulao is a one pan chicken and rice dish with amazing Indian flavors.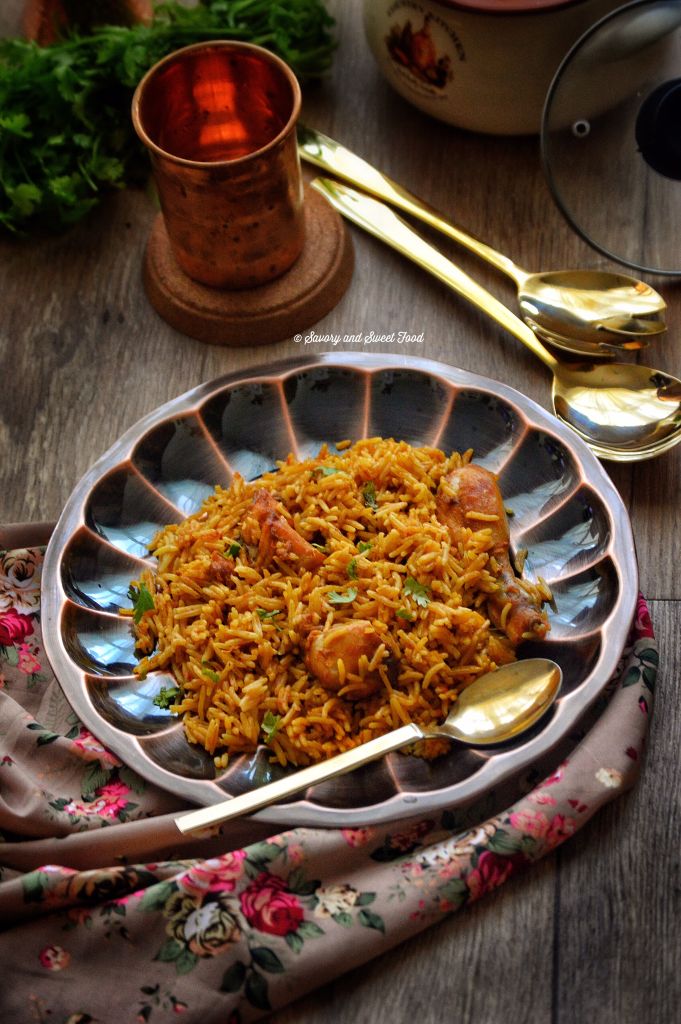 This fried chicken pulao is like a simplified biryani. It has all the masalas and flavors of a biryani.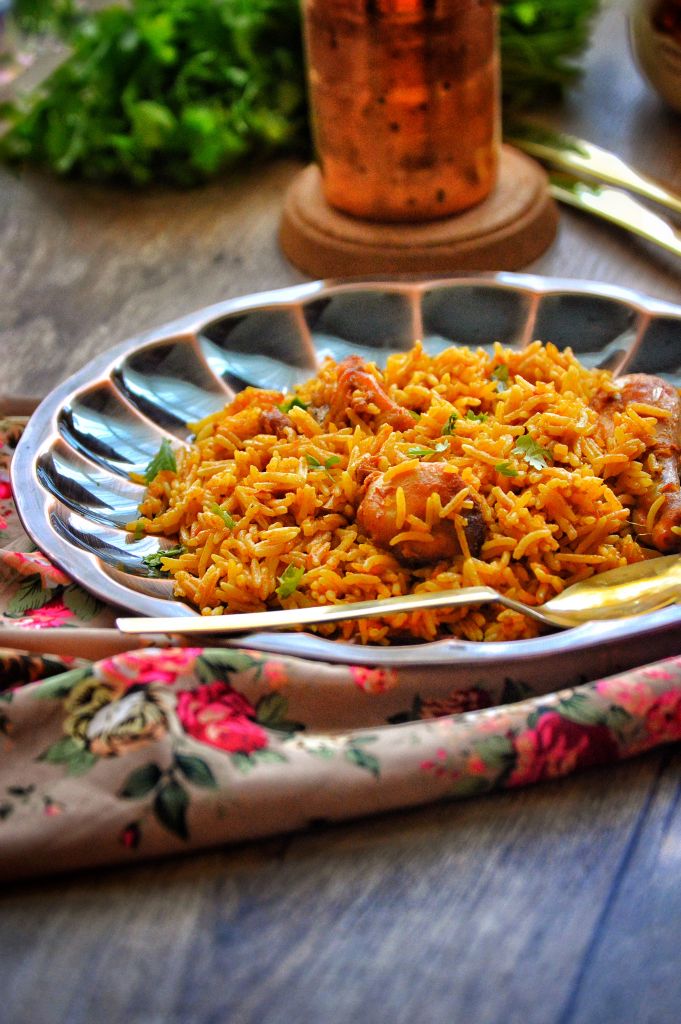 You must be thinking, there are very few photographs for this post and that too not very pretty ones. The reason is that I couldn't get a good click because it was very dull and dusty outside and so I couldn't get the proper natural light. It was very dark but I wanted to take the picture somehow. So I clicked about 50 photos but only these three pictures came out a little decent..all the other photos were too blurry and ugly.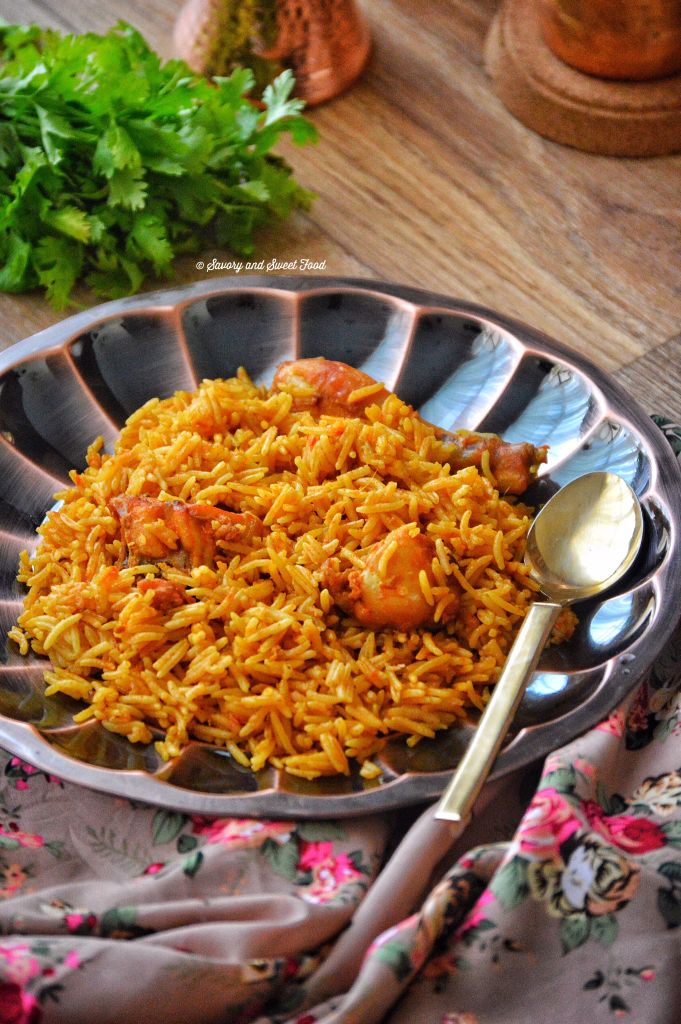 So please don't judge the taste of this dish by the look of these pics. It really tastes and looks much better than how it is seen in these pictures. Please do give this a try. So lets go straight to the recipe.
INGREDIENTS:
2 cups Basmati rice
3 1/2 cups water
1 piece cinnamon
2 cloves
2 cardamom
2 tbsp oil plus 2 tbsp ghee
2 medium onions chopped
1 big tomato chopped
1 tsp coriander powder
1/4 tsp red chilli powder
1/4 tsp turmeric powder
1/4 tsp garam masala powder
1 chicken stock cube
For Marinating:
700 grams Chicken
2 tsp Kashmiri red chilli powder
1 tsp coriander powder
1/4 tsp turmeric powder
salt to taste
To Grind:
5 cloves garlic
1' piece ginger
2 green chillies
a bunch coriander leaves
NOTES:
If you don't want to cook rice and the masala together, you can make the rice separate and mix it with the masala like how you would do for fried rice. .But in that case the chicken should be cooked well while shallow frying in the beginning stage and the masala shouldn't be loose and watery, it should be dry. You can even make ghee rice, I tried it like this the second time and it tasted good too, a little like biryani. You can layer the rice and masala too, like how you would do for a biryani without mixing. Stock can be added while cooking the rice.
If you are cooking rice and masala together like how it is mentioned in the directions below, check if the rice requires more water after 15 minutes. If yes, add 1/4 cup more water and cook for 5 more minutes. But you wouldn't need it, 3 1/2 cups would be enough.
DIRECTIONS:
Marinated the chicken with the ingredients listed above. Shallow fry on high heat till browned. Keep aside.
Soak the washed rice in water for half an hour.
In a heavy bottom pan, pour ghee and oil.
Add cinnamon, cloves and cardamom. Stir till aroma releases.
Add in chopped onions and sauté till soft and browned.
In a grinder or processor combine all the ingredients listed above and grind till you get a smooth paste.
Once the onions are done, pour in the ground paste. Cook for 2-3 minutes.
Add in the chopped tomatoes. Cook for 10 minutes till all tomatoes are mashed and blended well.
Add in the red chilli, coriander, turmeric and garam masala powders. Add a little salt. (Remember that there is salt in fried chicken and also in stock which we will add later, so add accordingly)
Add in the fried chicken. Mix well. Cover and cook for 5 minutes.
Add in the drained rice. Mix.
Pour the water plus crushed stock cube. Now check for salt and add more if required. (I forgot to take the remaining step pictures..oops!)
Let it boil on high for 5 minutes. Reduce heat to low and cook for 15-20 minutes till the rice is cooked well and the water has been fully absorbed.
[yumprint-recipe id='189′]