A very simple and flavourful Chicken masala, made by cooking all the ingredients along with the chicken. No separate sautéing of ingredients needed. Perfect recipe for those lazy days.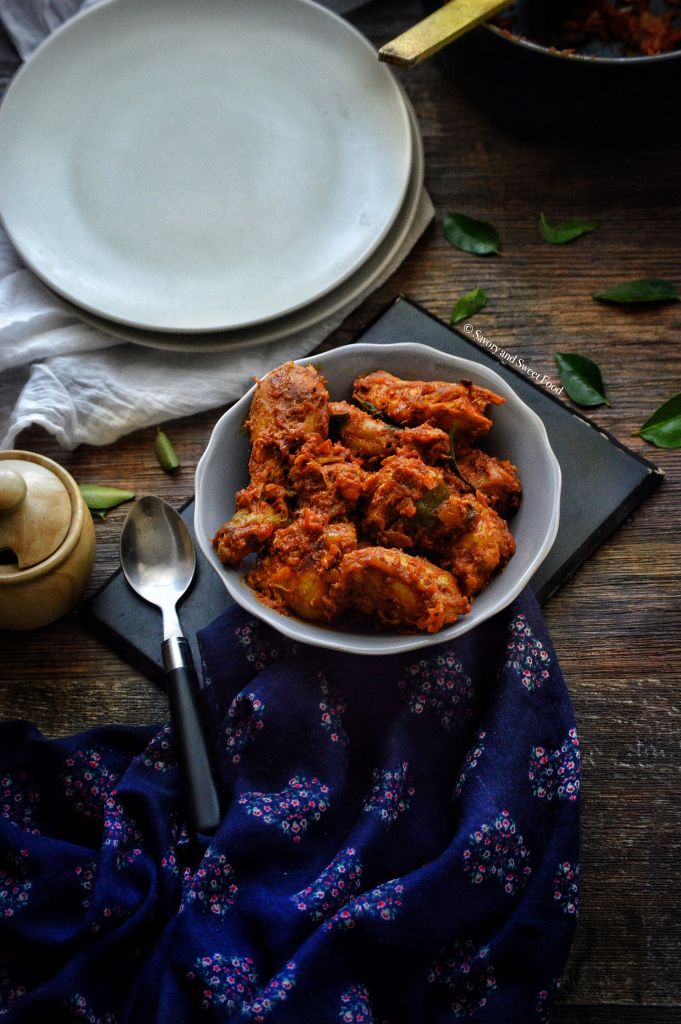 Being lazy doesn't have to be a bad thing. Everyone's been there; you get up late in the morning or you get back from work and want nothing than change into your most comfortable sweatpants, switch on the TV, surf, surf and surf, watch you favourite tv series or movies. And then you suddenly realise that you need to cook to eat. I have such days very often. But you don't have to compromise on the flavour or nutrition when it comes to your meals.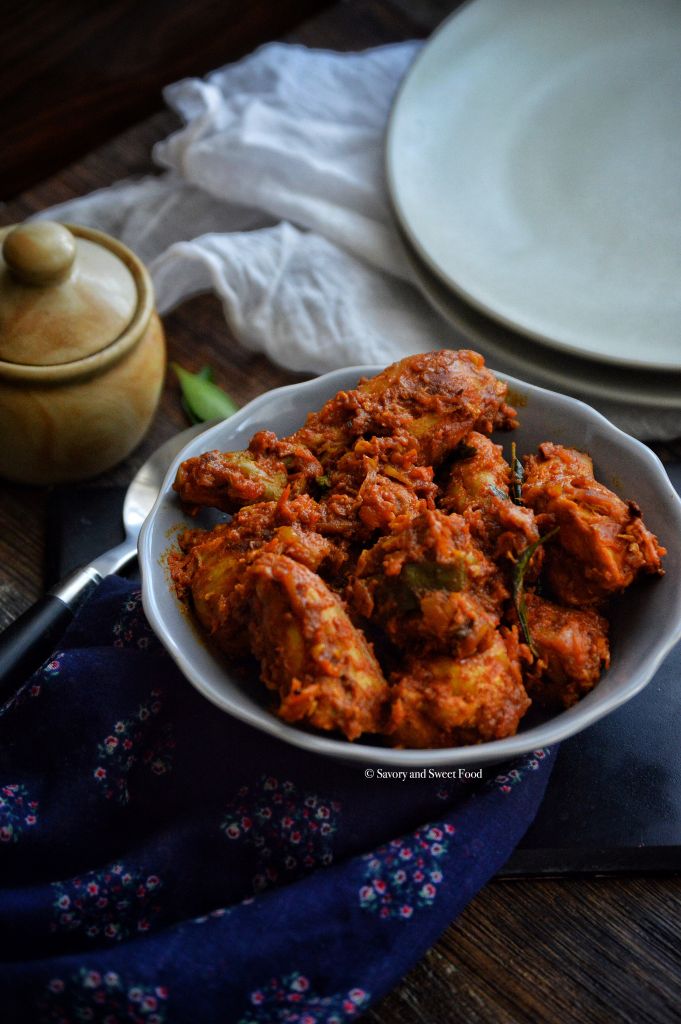 That's when I make this super simple chicken masala. Just add all the ingredients into the chicken and leave it to a slow simmer and the cooking will be done in no time. If you have a food processor its all the more easier. That will do the chopping work for you.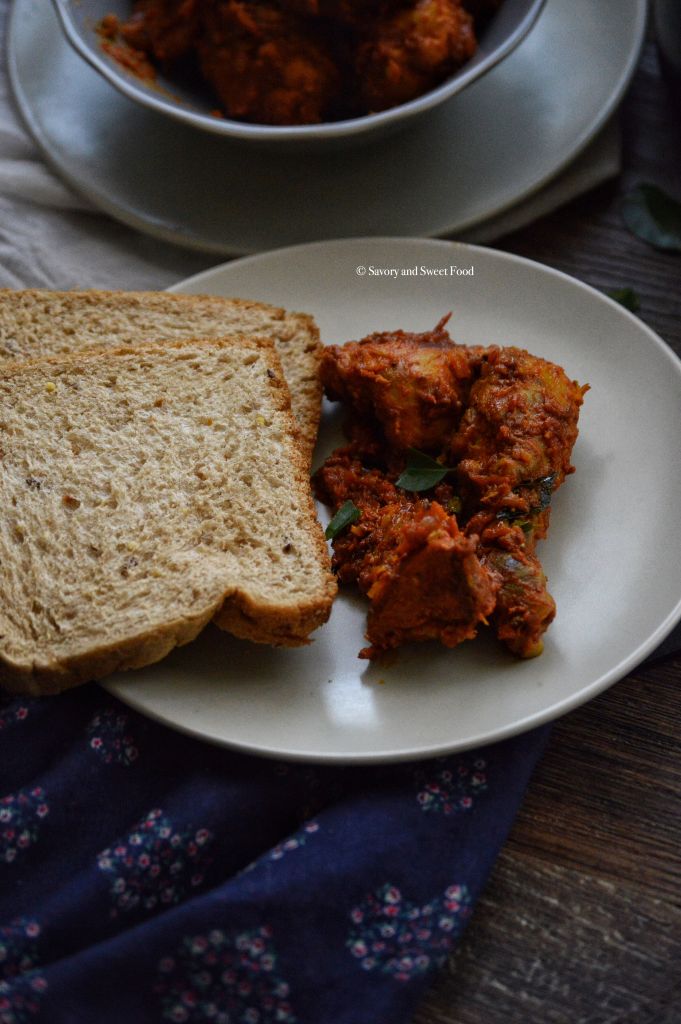 If I have the mood, I fry the chicken after it is cooked. That doesn't take much time at all, as it is already cooked. The pieces just have to get a little charred, thats it. Then sautéing the gravy in coconut oil, which again takes just 2-3 minutes is an important step as that give a beautiful aroma and flavour to the dish. Its really yummy! Btw please don't go by look of the dish in these photos, I was too lazy to click pictures too that day, hahaha! But it tasted awesome.

INGREDIENTS:
700g chicken
1 medium sized onion chopped
1 medium sized tomato chopped
1 green chilli slit (optional)
2 tsp Kashmiri chilli powder
1/2 tsp coriander powder
1/4 tsp turmeric powder
1/4 tsp garam masala powder
2 tsp ginger garlic paste
1 tbsp tomato ketchup
Coconut oil
Curry leaves
Salt to taste
NOTES:
If you want an even quicker recipe, then just cook all of the ingredients together, and when the chicken is cooked, increase the heat to high and cook till the gravy thickens. Finally add in curry leaves and pour in a tablespoon of coconut oil to the chicken. Turn off the heat and serve. ( My very dear friend, Sara's mom used to make it this way. It tastes delicious. )
Adjust the spice level according to your preference.
DIRECTIONS:
In a pan add the chicken, onion, tomato, green chilli, chilli powder, turmeric powder, coriander powder, garam masala powder, ginger garlic paste, and salt on high heat.
When it heats up, reduce heat to low and cover and cook for 30 minutes.
After 30 minutes, there will be a thick gravy.
Remove the chicken from the masala, and shallow fry on high heat till charred on outside. Keep aside. This step is optional.
In the same pan, add in a tablespoon more of coconut oil and curry leaves. Then pour the gravy into this. Cook on high heat for a minute. Add in a tablespoon of ketchup and stir and cook for another minute.
Drop the chicken into this. Mix well.
[yumprint-recipe id='167′]