An extremely easy Apple crisp recipe with caramelised apple on top of buttery and crunchy biscuit, coconut and nuts base. The perfect recipe for an abundant apple season.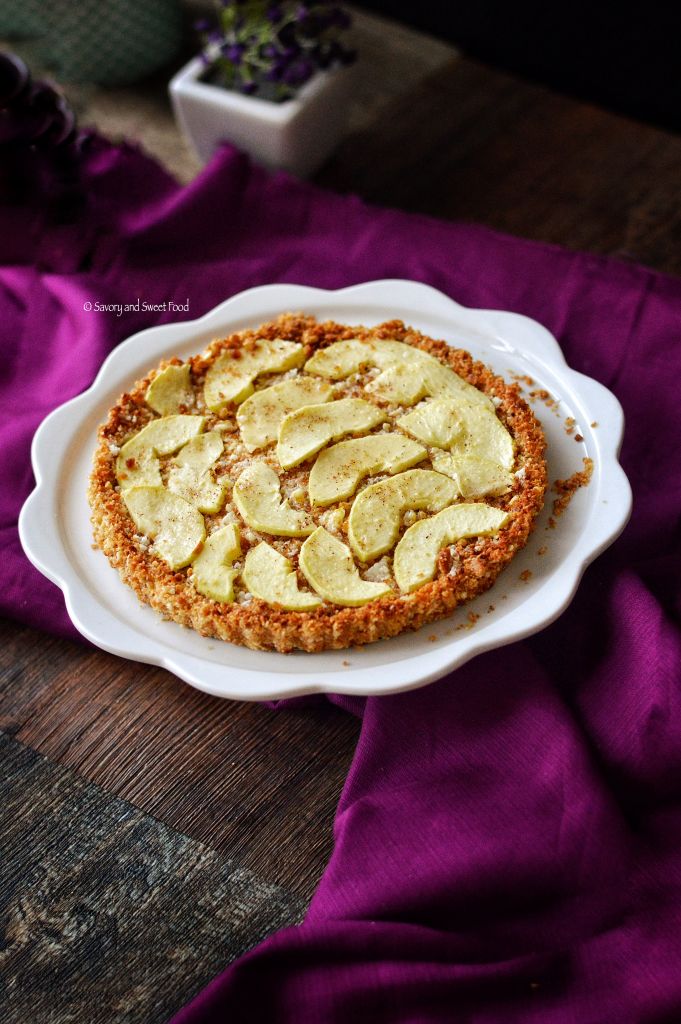 I am a huge fan of crisps and crumbles, but I do not feel the same about apples. For some reason I just cannot stand apples. hehe!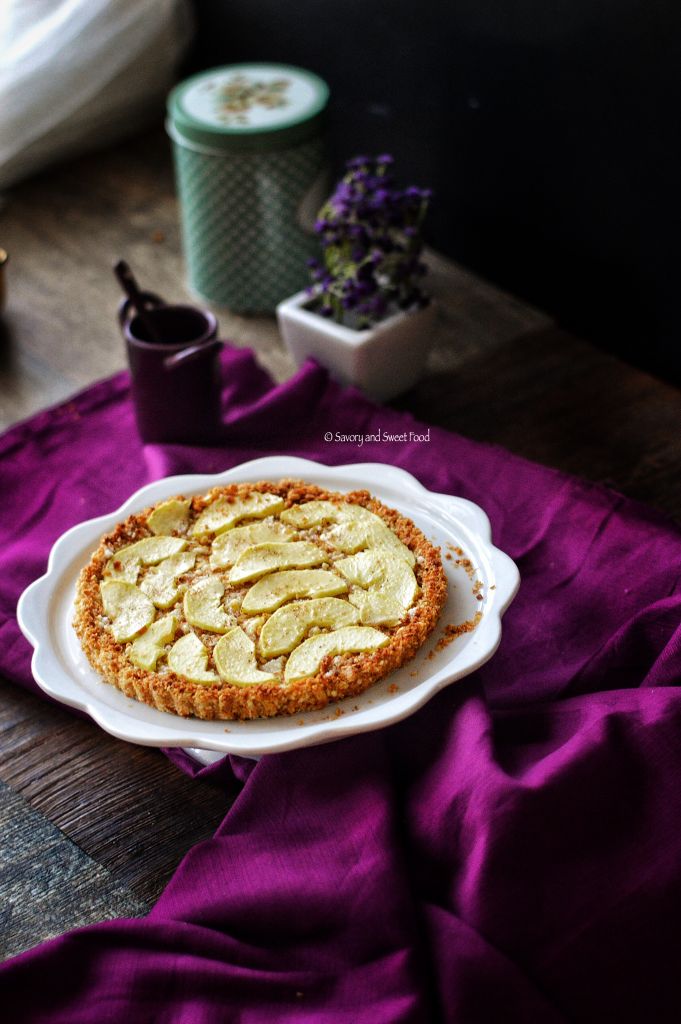 But apple crisp, I love, LOVE, loooove! Mainly the crisp part. Its so crumbly, crunchy, not so sweet with the nice bite from the cashews. This was a forgotten recipe actually. I should thank one of my readers Aysha Ashraf for requesting apple crumble recipe.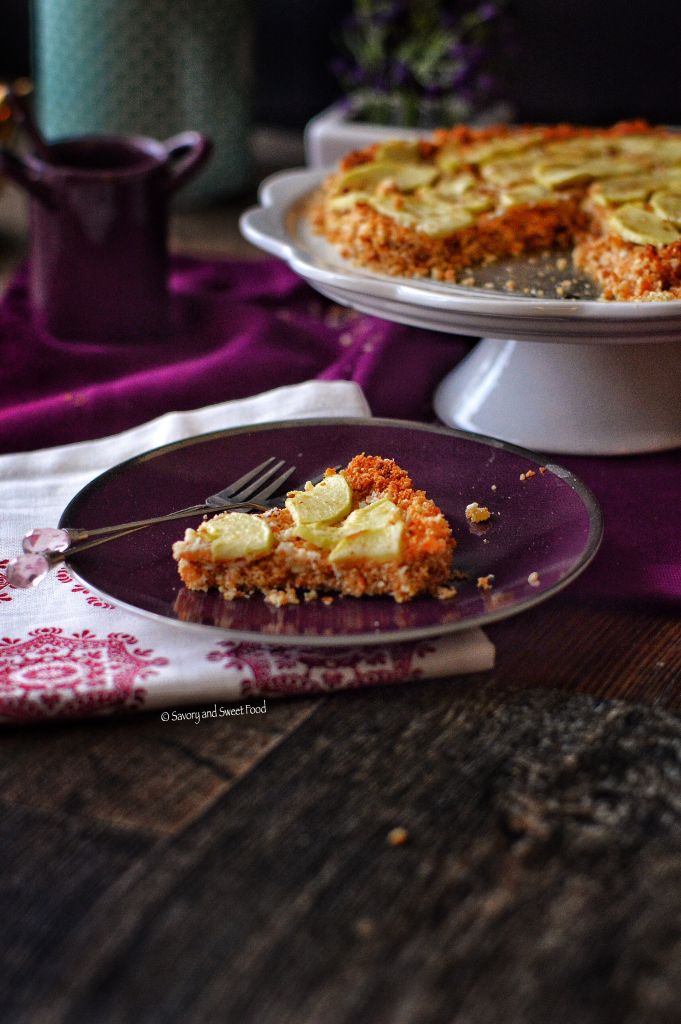 So as I was searching for a nice presentable crumble recipe, I just remembered my mom's apple crisp. I called my mom to ask for the recipe, hoping she will remember it as she doesn't remember the recipe to most of her masterpieces she used to make when I was a child.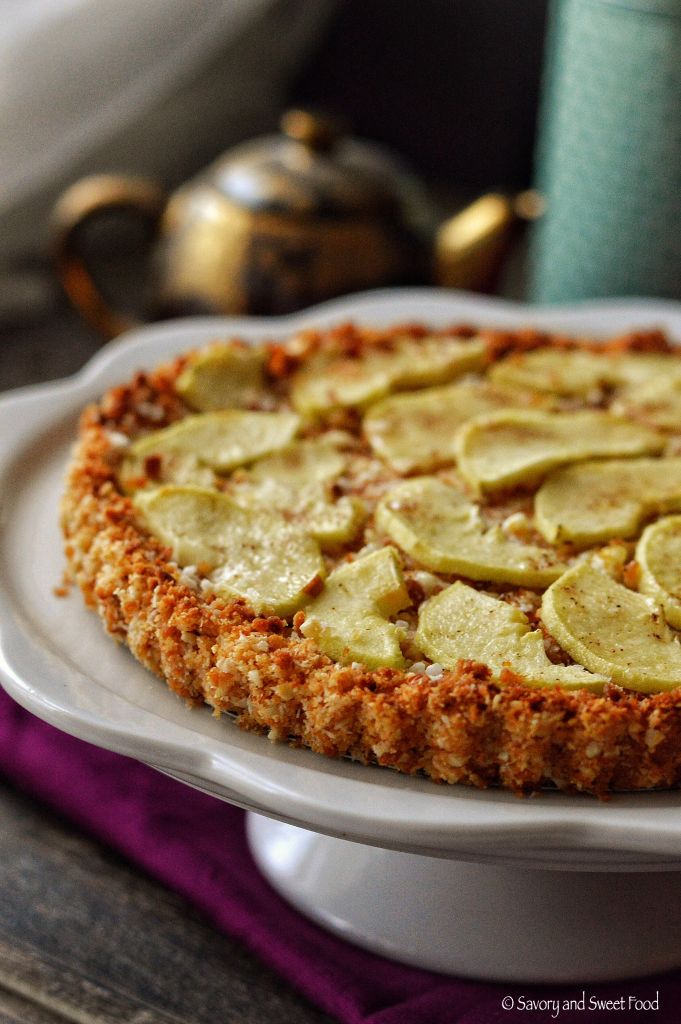 But thankfully she did remember this. Yaaay! I was so happy to see how absurdly easy it is to put this together. When the crisp was getting baked, the aroma that filled my home was just too good, really nostalgic! Remembered how eagerly I used to wait for this yummy stuff to come out of the oven when I was a child.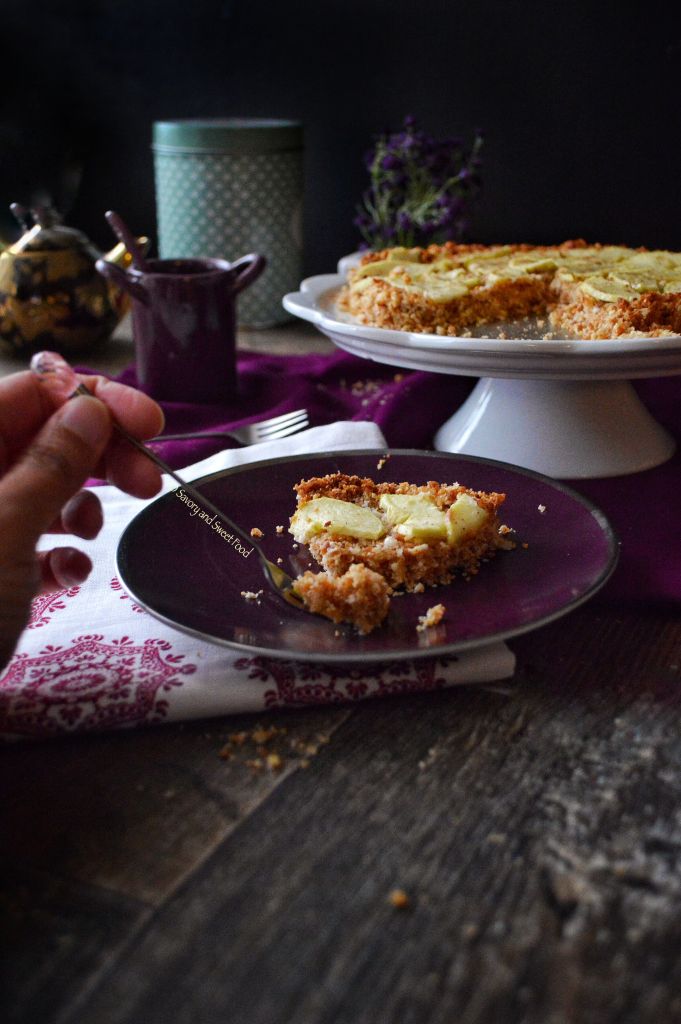 So here goes the recipe for everybody especially Aysha! enjoy! 🙂
INGREDIENTS:
1 apple, peeled and cut into thin slices
1 cup coarsely powdered glucose biscuits
4 tbsp granulated sugar
1/2 cup desiccated coconut
1/2 cup roasted cashews finely chopped
50g melted unsalted butter
2 tsp caster sugar
a pinch cinnamon powder
DIRECTIONS:
Combine glucose biscuits, granulated sugar, coconut, cashews and the melted butter very well.
Butter and line a 7 1/2 inch tart pan with baking paper. Press the above prepared mixture onto the tin.
Place the thinly sliced apple on top.
Mix the caster sugar and cinnamon together. Sprinkle this on top of the apple.
Bake at 350F for 10-15 minutes till the bottom is lightly browned and the apples are cooked, tender and slightly caramelised.
[yumprint-recipe id='156′]