A saucy chicken 65 curry, with a rich yoghurt, tomato gravy cooked in butter. It goes perfectly well with Malabar Porota.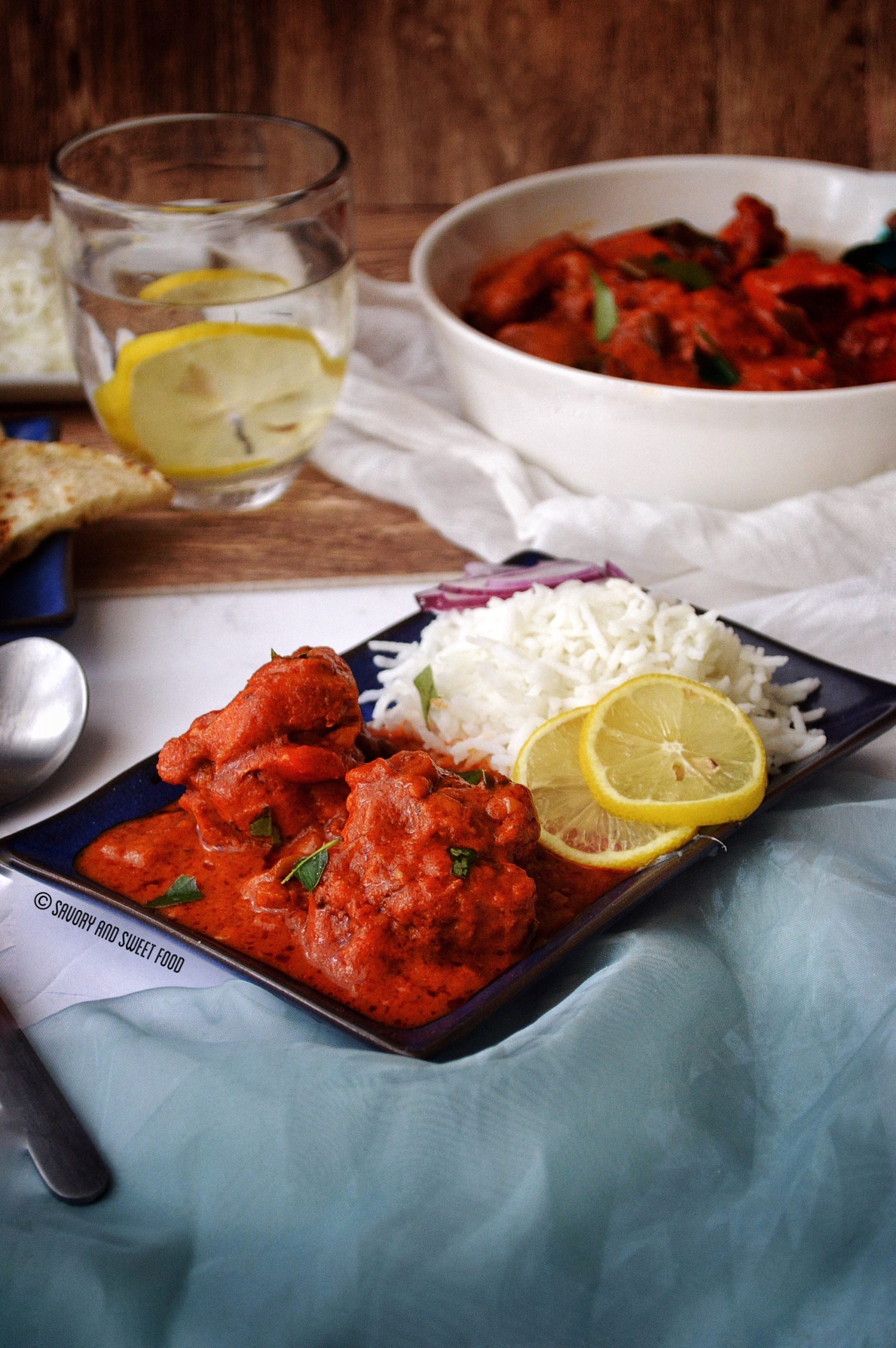 Chicken 65 brings a lot of childhood memories for me. There is an old, small restaurant in Deira, Dubai named Najaf restaurant. I have mentioned this restaurant name in the blog before too. They serve the best chicken 65 and malabar paratha in the world. Seriously, if you haven't visited this place before, I strongly recommend that you should go give it a try.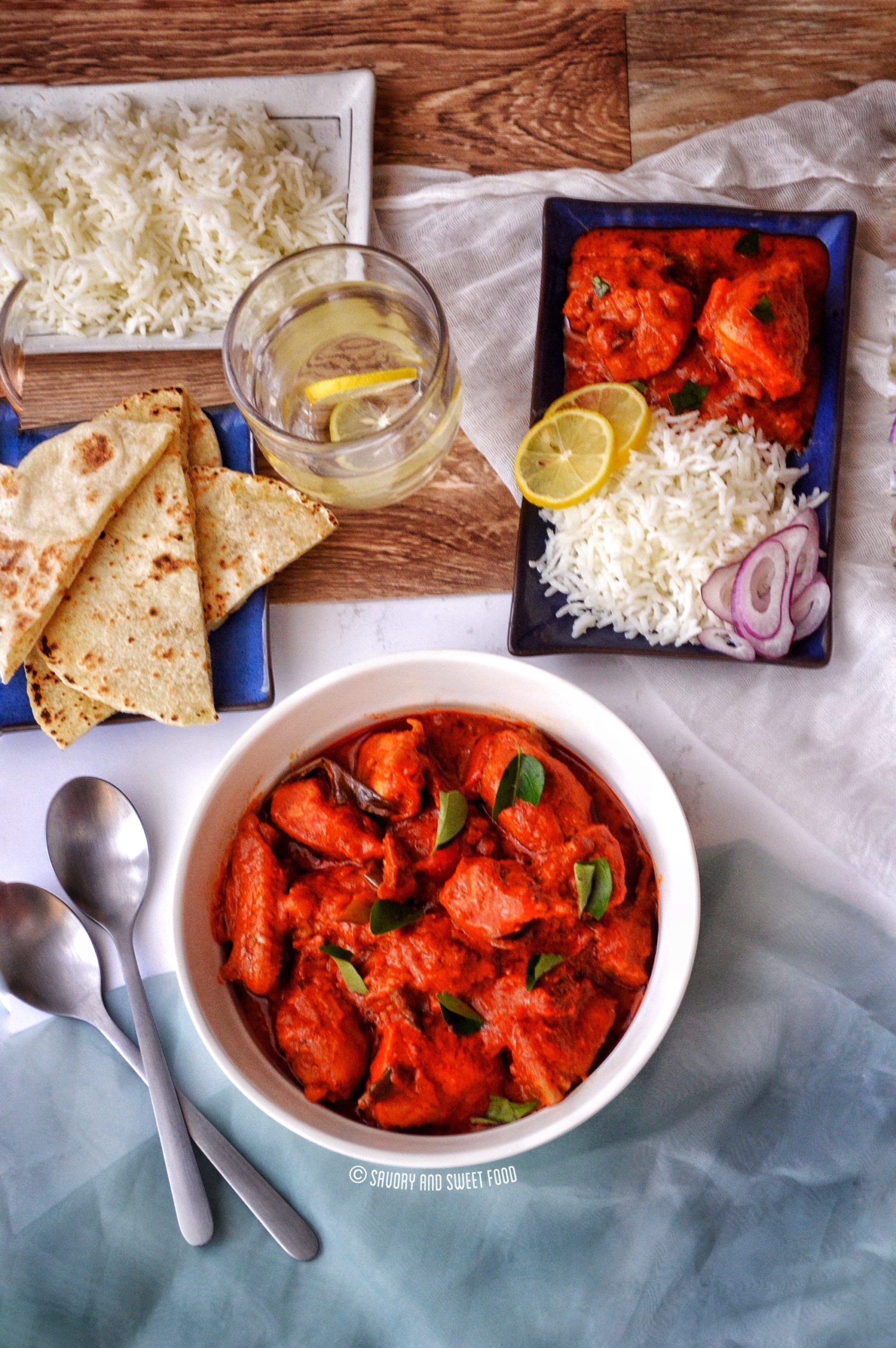 The ambience there is not so great but you wouldn't mind that when you eat their 65 and soft flaky like parathas. Unlike the usual 65 which is dry and deep fried, this one is saucy. It has a sweet, sour and spicy taste to it.
I have been trying to crack the recipe for this for sooo long, but in vain. Tried many many recipes before, with some I get a slight taste of the 65 they serve at najaf, but not exactly. Remember my old post Sweet and spicy chicken fry?, that was the result of my moms attempt to imitate the 65 and she discovered another yumminess….which by the way is my faaav chicken fry recipe.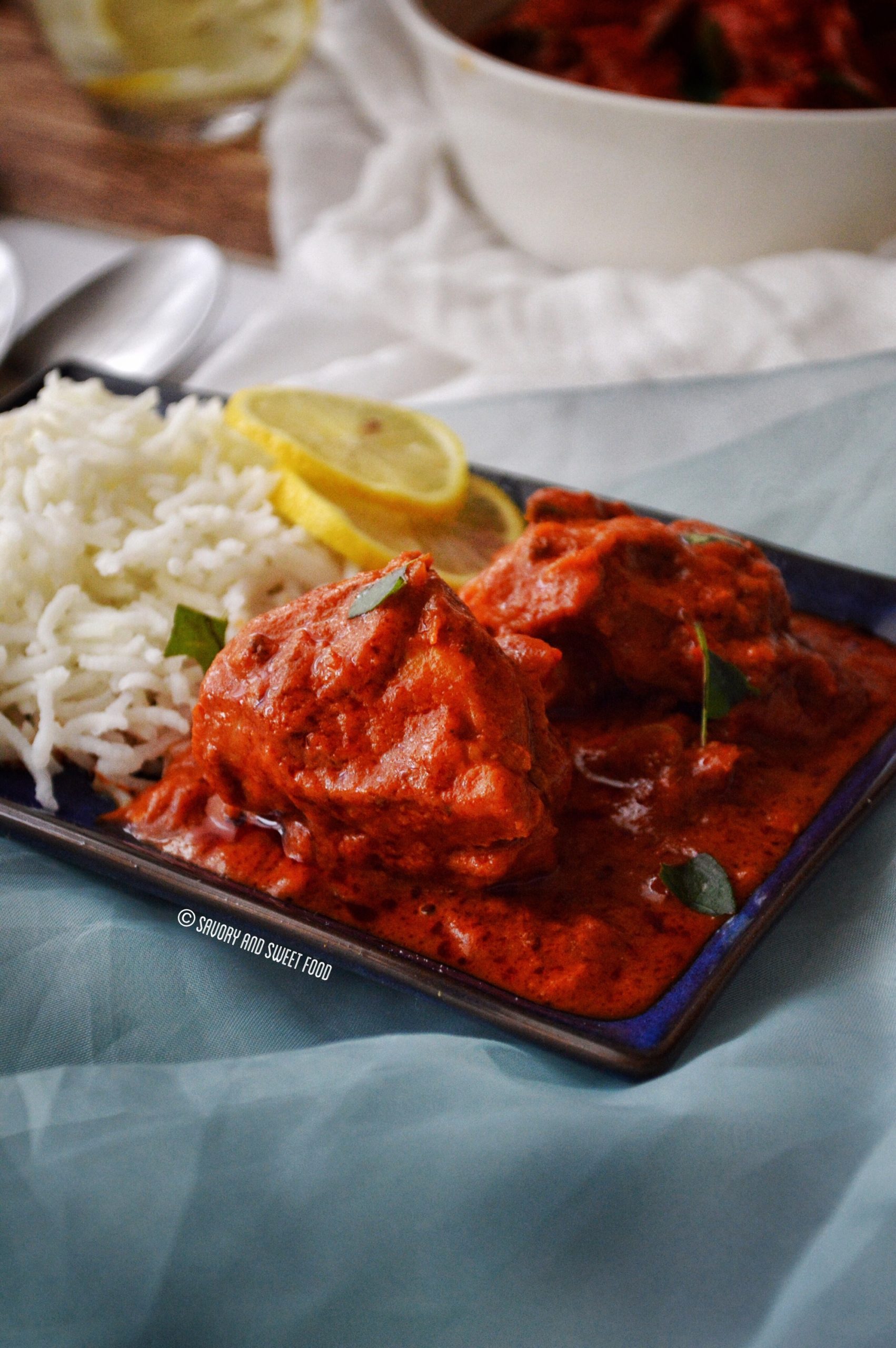 Then, one day I was chatting with my bff Sonia (the one who introduced your favorite serradura to the blog). We were talking about our old times and old visits. And I was telling her how much I miss her mom, Haseena aunty's food especially this saucy chicken she used to make. So Sonia gave me the recipe for that. The next day, I was making it and I could feel the smell of Najaf chicken 65 coming from the dish. After I made it, I got soo excited and soo happy…..because…..I finally got the "EXACT" 65 recipe. It tastes just like that. Promise!!!! Thaaaanks Haseena aunty 😘😘😘😘 Love you for this and for many other reasons too, hehe!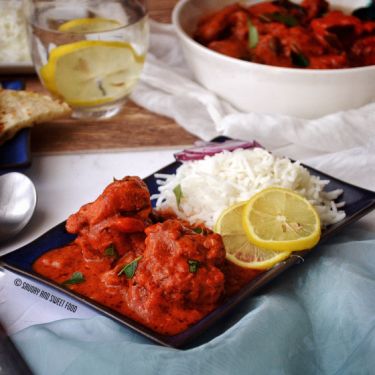 Saucy Chicken 65
A spicy, sweet, sour and saucy chicken 65.
Ingredients
For marination
2

tsp

Kashmiri red chilli powder

1/4

tsp

turmeric powder

Salt to taste
For the sauce
3

tbsp

yoghurt

3

tbsp

tomato paste

2

tbsp

tomato ketchup

2

tbsp

butter

A sprig of curry leaves

4

green chillies

1 cut into 3 pieces

1/2

of onion chopped

2

tsp

ginger garlic paste

1-2

tsp

sugar

Half of a capsicum

cut in chunks (optional)

1

tsp

kashmiri red chilli powder

1

cup

water

Salt to taste
Instructions
DIRECTIONS
Marinate the chicken in the above mentioned ingredients and shallow fry on high heat till charred on the outside. Keep aside

Blend together the yoghurt, tomato paste and ketchup.

In a pan heat butter, add in the curry leaves and green chillies. Sauté for a minute.

Add in onion and saute till soft and brownin color. Add ginger garlic paste and mix well for a minute. Add capsicum if using.

Add in the sugar, chilli powder and salt. Sauté well.

Pour in the blended yoghurt mix. Stir for 5 minutes on high heat.

Add the fried chicken to this. Pour in the water.

Cover and cook for 15-20 minutes.
Notes
✔️ If you want to give a bright red color to the curry, add 2-3 drops of red food color.
✔️ Adjust the spice level according to your preference.
✔️ I added 2 tsp of sugar, do a taste test and add sugar according to your liking.