An extra-ordinary cake where the batter is made in the baking pan itself and it does not contain eggs, milk or butter. Even then the cake turns out moist and delicious.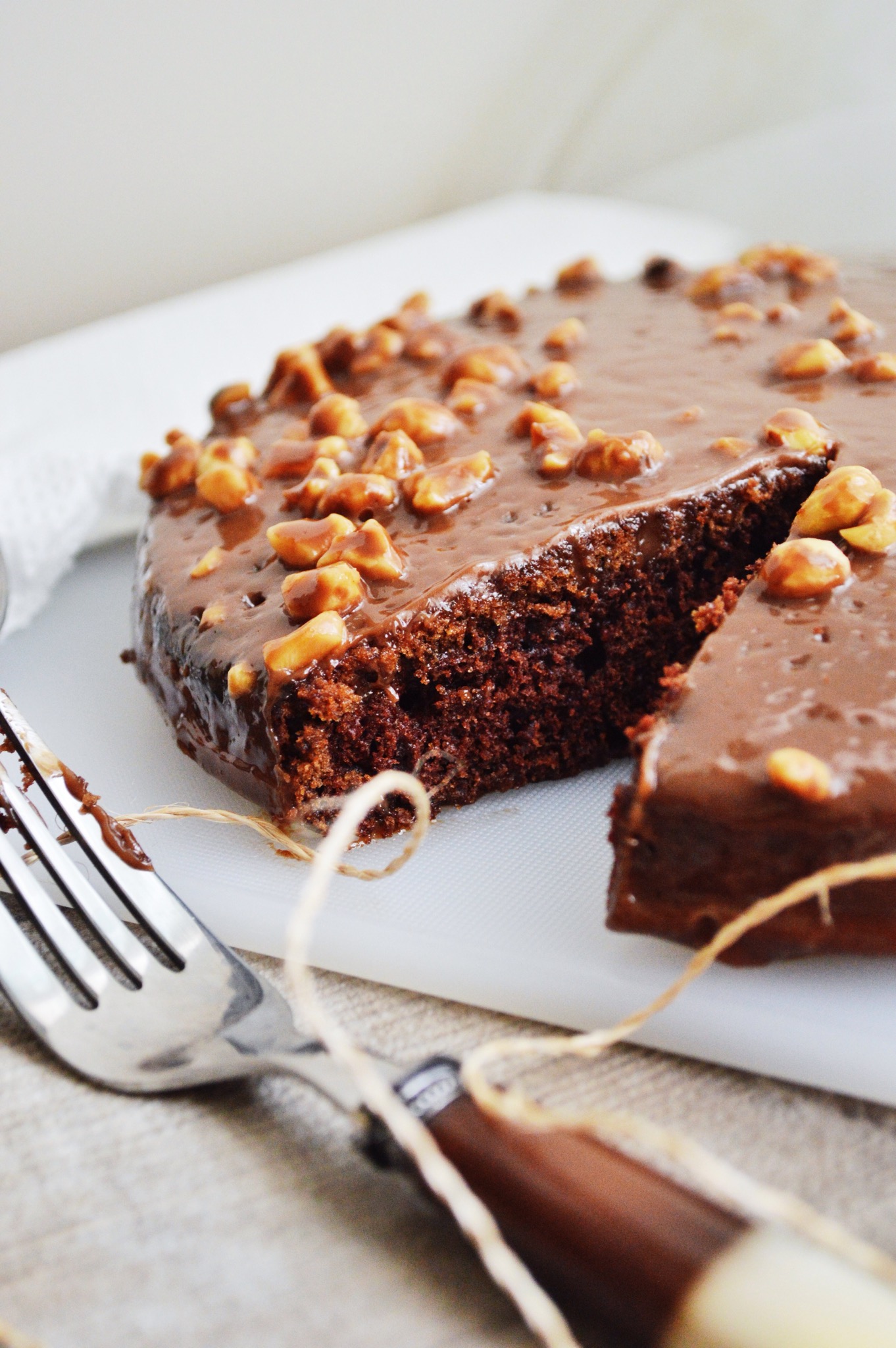 This sure is a craaazy cake. It is called so because the baking process is pretty out-of-the-ordinary. In all honesty, this is one of the easiest cake I have made ever. Perfect for my situation now, where I don't get free time to enter kitchen to cook. I have to look for the easiest recipes. The great thing about this recipe is that the cake batter really can be made in your baking tray without the use of any bowl or heavy duty mixer and it takes just few minutes to prepare the batter. Moreover this cake has no eggs, no milk or butter.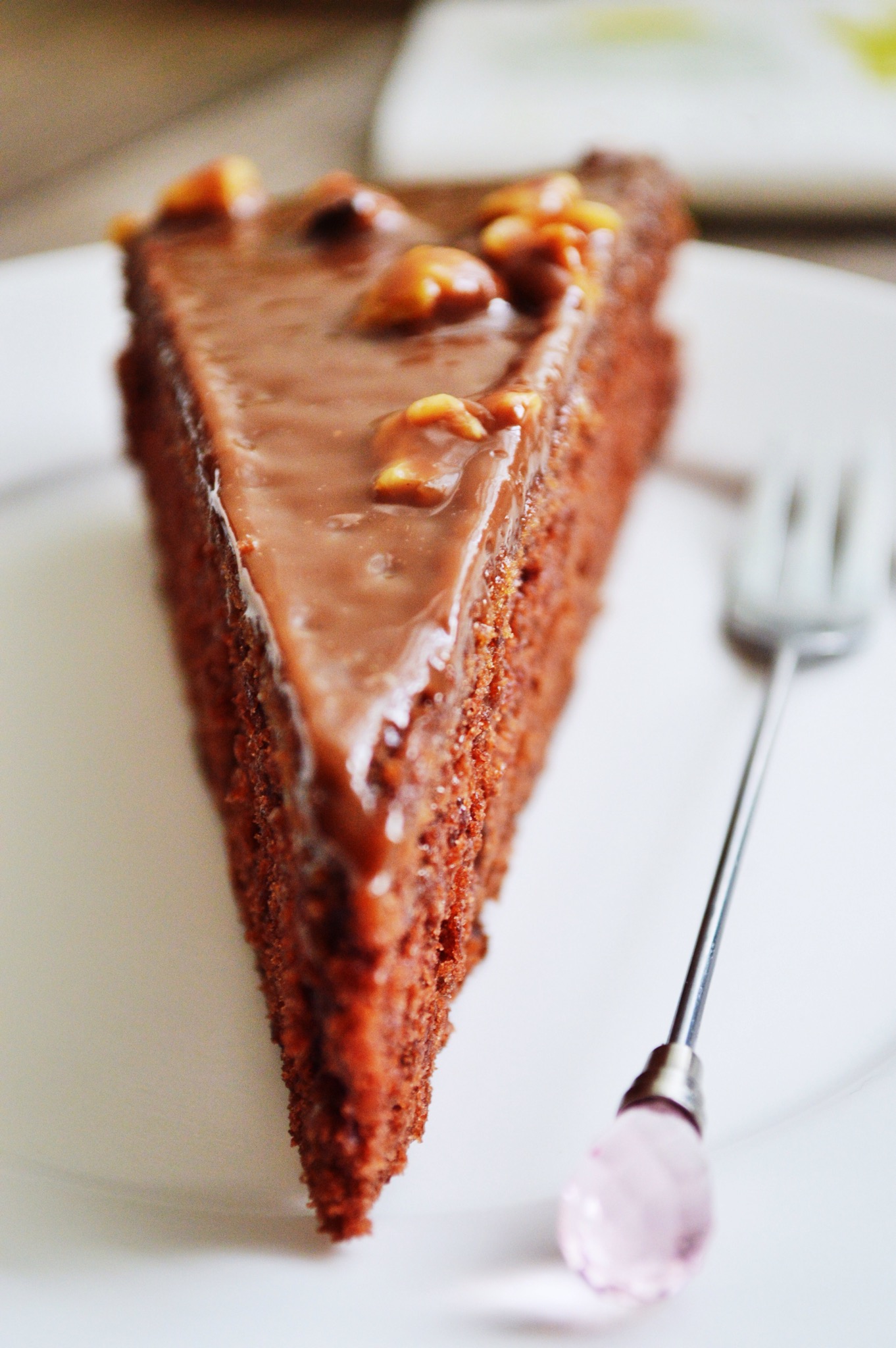 When I saw this recipe for the first time, all I could think was how will it taste like real cake? It can't be possible. But within minutes after I saw this recipe I whipped up the cake and I could not believe how easy it was to make. No bowl, no mess. For all the craziness that you might expect, even with the missing ingredients it turned out to be super moist and rich. It was awesome.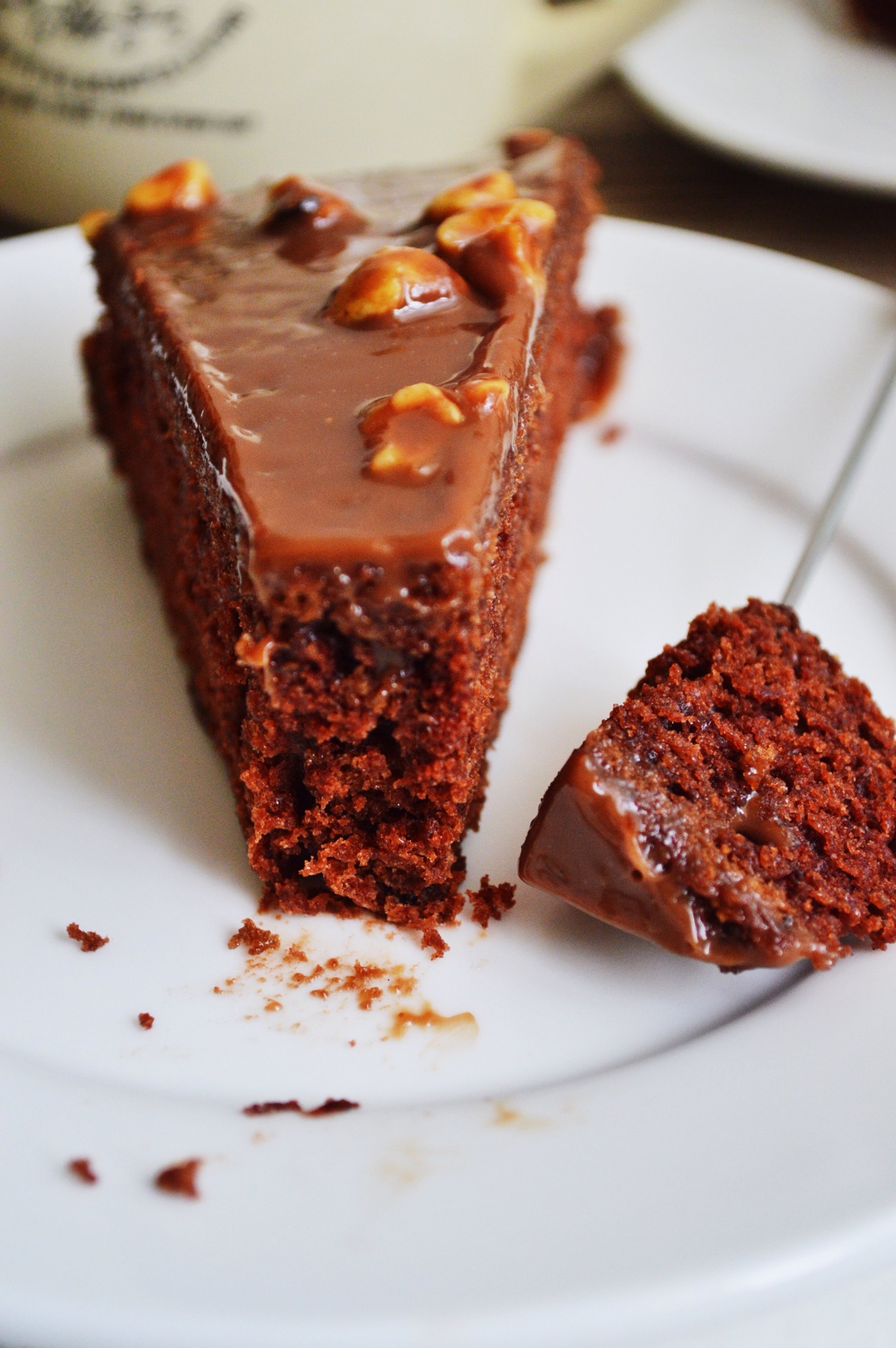 I did a little research on this cake and came to know that Wacky Cake may have been created as the result of rationing during world war 2 when milk and eggs were scarce. Active ingredients in wacky cake include flour, sugar, cocoa powder, baking soda, vegetable oil, white vinegar and vanilla extract. The unusual name of this cake, also known as "Mixed-Up," "Mix-in-the-Pan," or "Three-Hole" cake, was inspired from the fact that the ingredients are sifted, mixed, and baked in the same pan.
So here is the recipe, hope you all will try making this. Enjoyy!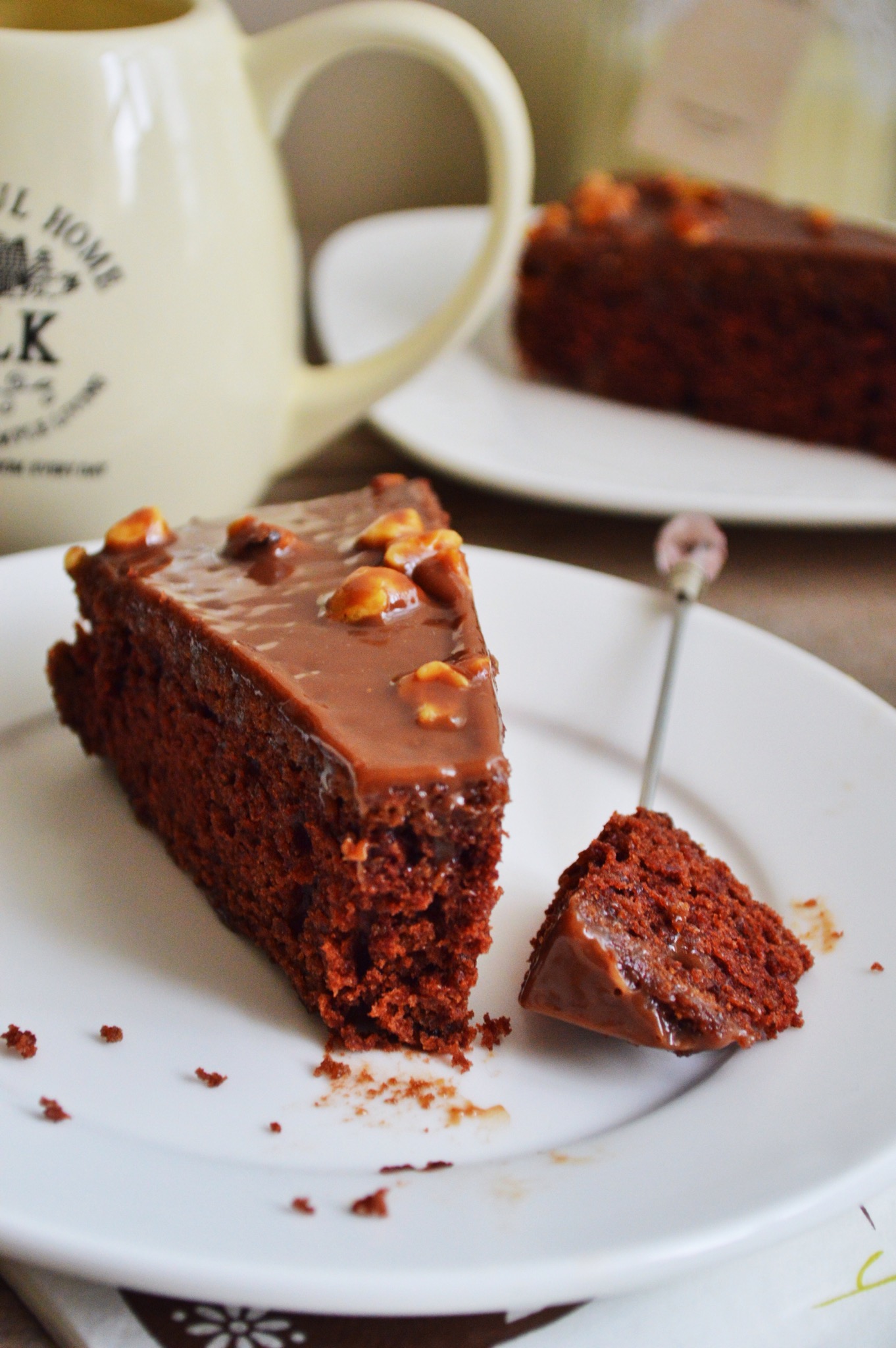 Recipe courtesy: Mary of Sweet Little Bluebird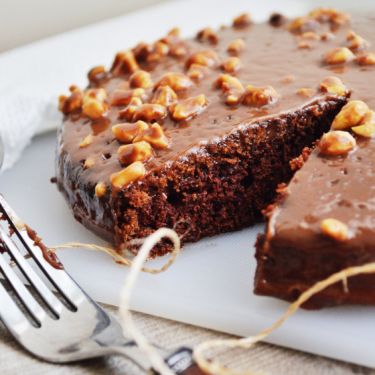 Crazy Wacky Cake ( No eggs, milk, butter or bowls)
Ingredients
INGREDIENTS
Recipe courtesy: Mary of Sweet Little Bluebird
For the cake
11/2

cups

all purpose flour

3

tbsp

unsweetened cocoa

1

cup

sugar

1

tsp

baking soda

1/2

tsp

salt

1

tsp

white vinegar

1

tsp

pure vanilla extract

5

tbsp

vegetable oil

1

cup

water
For the chocolate ganache
150

ml

whipping cream

200

g

milk chocolate finely chopped

i used galaxy hazelnut chocolate

1/2

tbsp

vegetable oil
Instructions
DIRECTIONS
Preheat oven to 350 degrees F.Mix first 5 dry ingredient in a greased 8" square baking pan.

Make 3 depressions in dry ingredients, 2 small and 1 large.

Pour vinegar in 1 depression, vanilla in other and the vegetable oil in third large depression.

Pour water over all. mix well until smooth.

Bake in middle rack of oven for 35 minutes. check with toothpick to make sure it comes out clean. Cool. Top with you favourite frosting.
For chocolte ganache
Place chopped chocolate in a bowl

In a saucepan heat the whipping cream just until boiled.

Pour this hot cream over the chocolate. Let it sit for 3-4 minutes.

Then stir well till combined and add in the oil.

Refrigerate for atleast half an hour
Notes
✔️Oven cooking times may vary, make sure to check your cake to make sure you do not over bake.
✔️Mix the batter in a bowl for neater, easier mixing. Be sure to follow the recipe the same way-mixing the dry ingredients then making the depressions for the wet ingredients. Don't forget to grease your pan.
✔️This cake is a great activity to do with kids.