Mini bite sized chocolate cakes topped with Nutella which are extremely moist and delicious.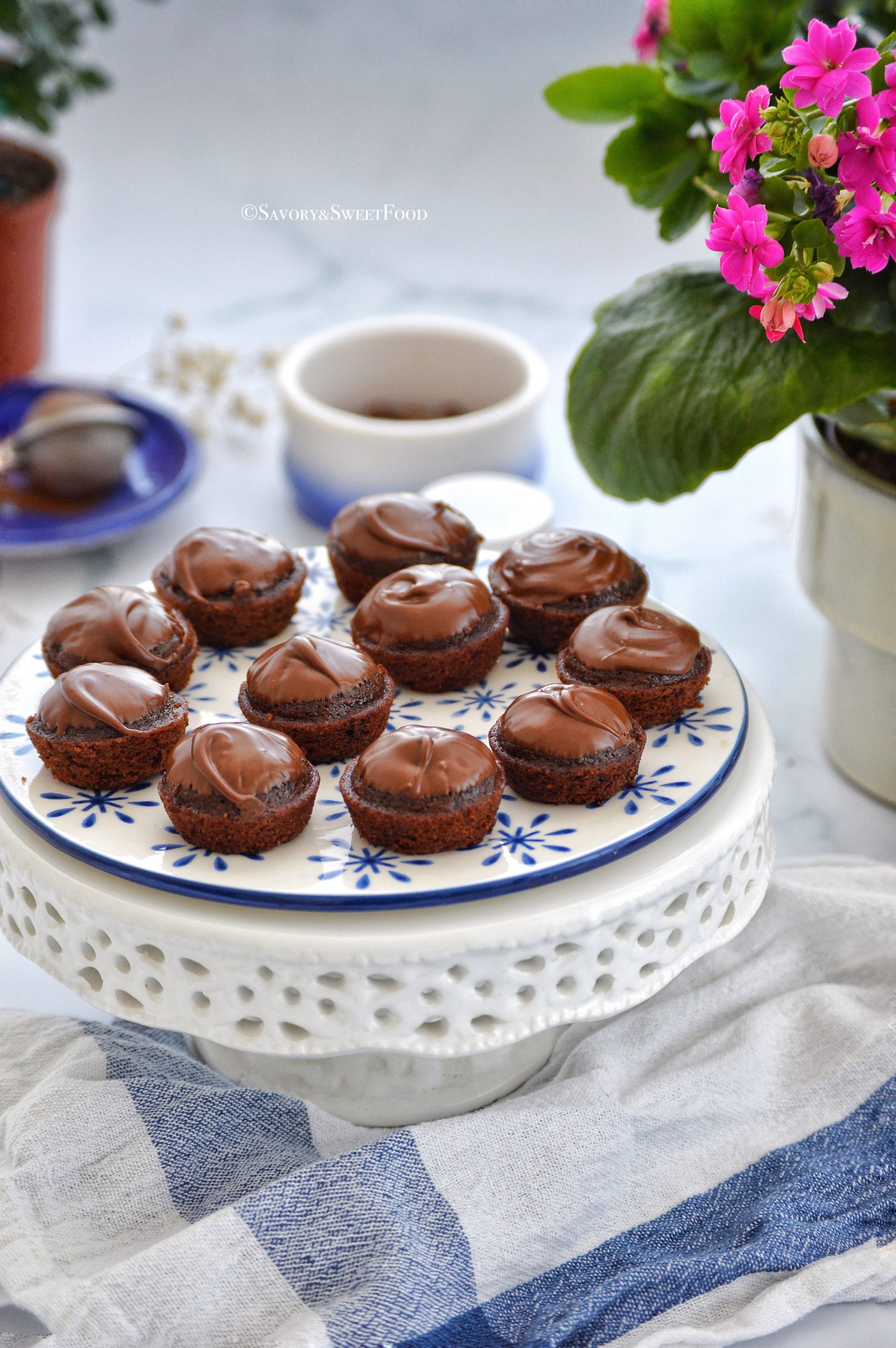 It was my son's Mid-Term break in school this week and as usual he wanted to do something fun. So I thought why not bring the kids for my next YouTube video as you all seem to enjoy videos with them. Thank you for showing the love. My son and of course I get very happy to see the kind response from you all.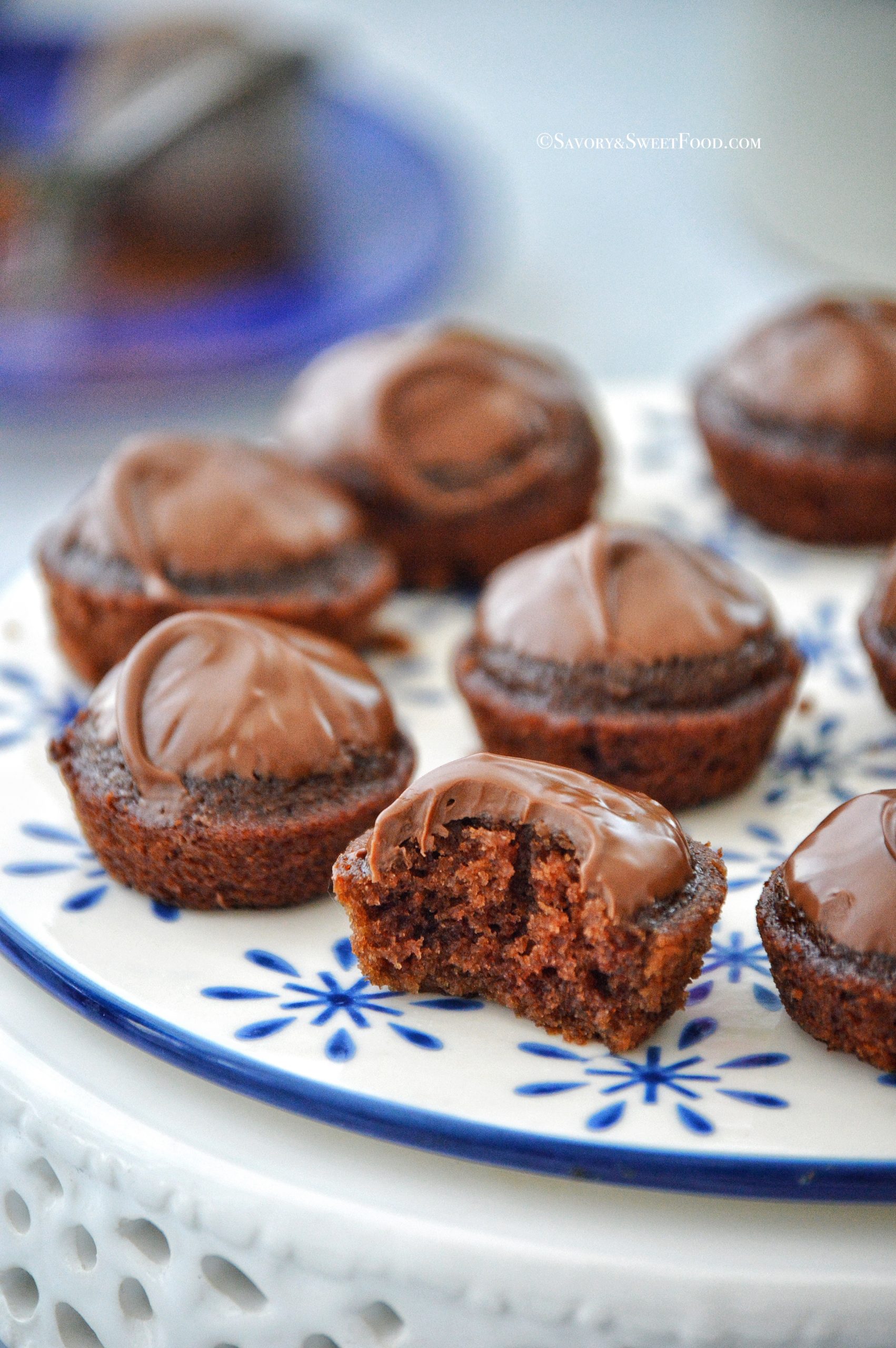 Both my 7 year old son, Hamad and my 3 year old daughter, Aysha loves cooking and helping me out in the kitchen, which sometimes doesn't turn out to be much of a fun affair for me though, you know what I mean right?! 😉 But I always believe that kids should start getting familiar with basic cooking from their early ages itself. While it may try our patience at times, cooking with kids has loads of benefits that carry way beyond the kitchen.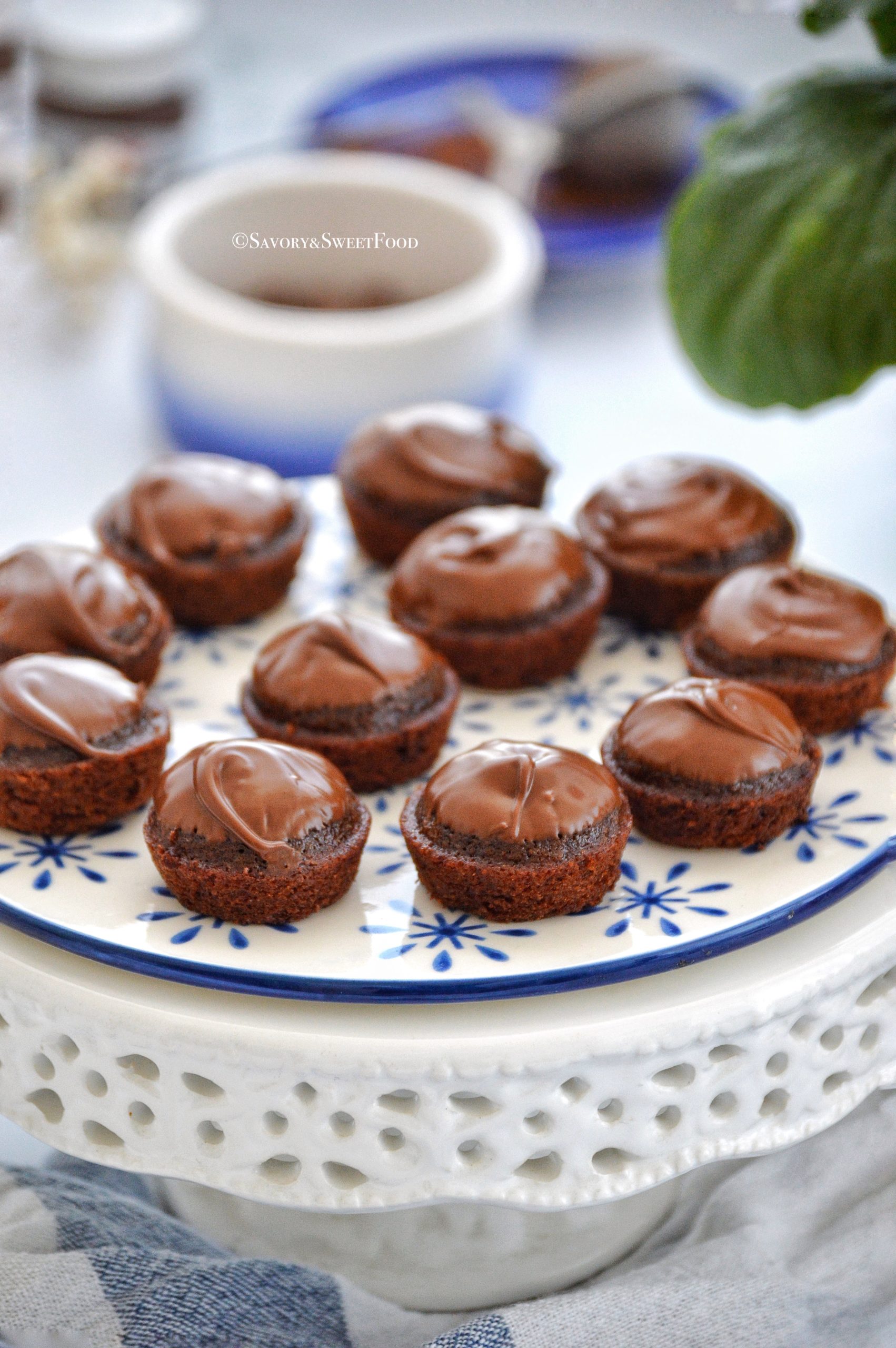 It helps them with their fine motor skills, teaches them the importance of following directions, and many more. I usually start with involving them simple cooking preparation tasks like pouring, scooping, whisking, buttering pans etc. My son cuts soft fruits for me when we make smoothies. He also does a little bit of stove top cooking, which he enjoys, of course (I don't force him). It doesn't matter if your kid is a boy or a girl, it will be to their advantage if they actually learn few of the basic cooking skills.
The kids usually love baking, which is understandable as the eating is just as fun as the making. This Choco-Cake Bites were a super hit and they were very proud of themselves for baking it all by themsleves. The steps are way too simple, so anyone can make it. It gets over in no time as they are small, bite sized and tastes delicious.
Choco-Cake Bites
Mini bite sized chocolate cakes topped with Nutella which are extremely moist and delicious.
Ingredients
1

Cup

all purpose flour

1

Cup

sugar

½

Tsp

salt

½

Tsp

baking soda

½

Cup

water

¼

Cup

oil

57

Grams

unsalted butter

3

Tbsp

cocoa powder

¼

Cup

buttermilk

1

Large

egg

½

Tsp

vanilla essence

nutella
Instructions
Preheat oven to 180°C. Grease mini cupcake pan with butter and flour it.

In a bowl, add sugar, salt and flour. Mix it well with a whisk.

In another bowl, add butter, oil, water and cocoa powder.

Heat it to boiling point.

Pour it into the flour mix. Combine.

Add egg, vanilla, and butter milk. Fold it until everything is combined.

Pour into prepared tin, ¾th full and bake for 15 minutes at 180°C or until toothpick inserted comes out clean.

Melt Nutella in microwave oven. Dip the cooled cakes in the Nutella.
Notes
If you don't have buttermilk, you can make it by adding 1/4 tbsp of vinegar to 1/4 cup of milk. Mix and let it sit for 15 minutes. You'll get buttermilk.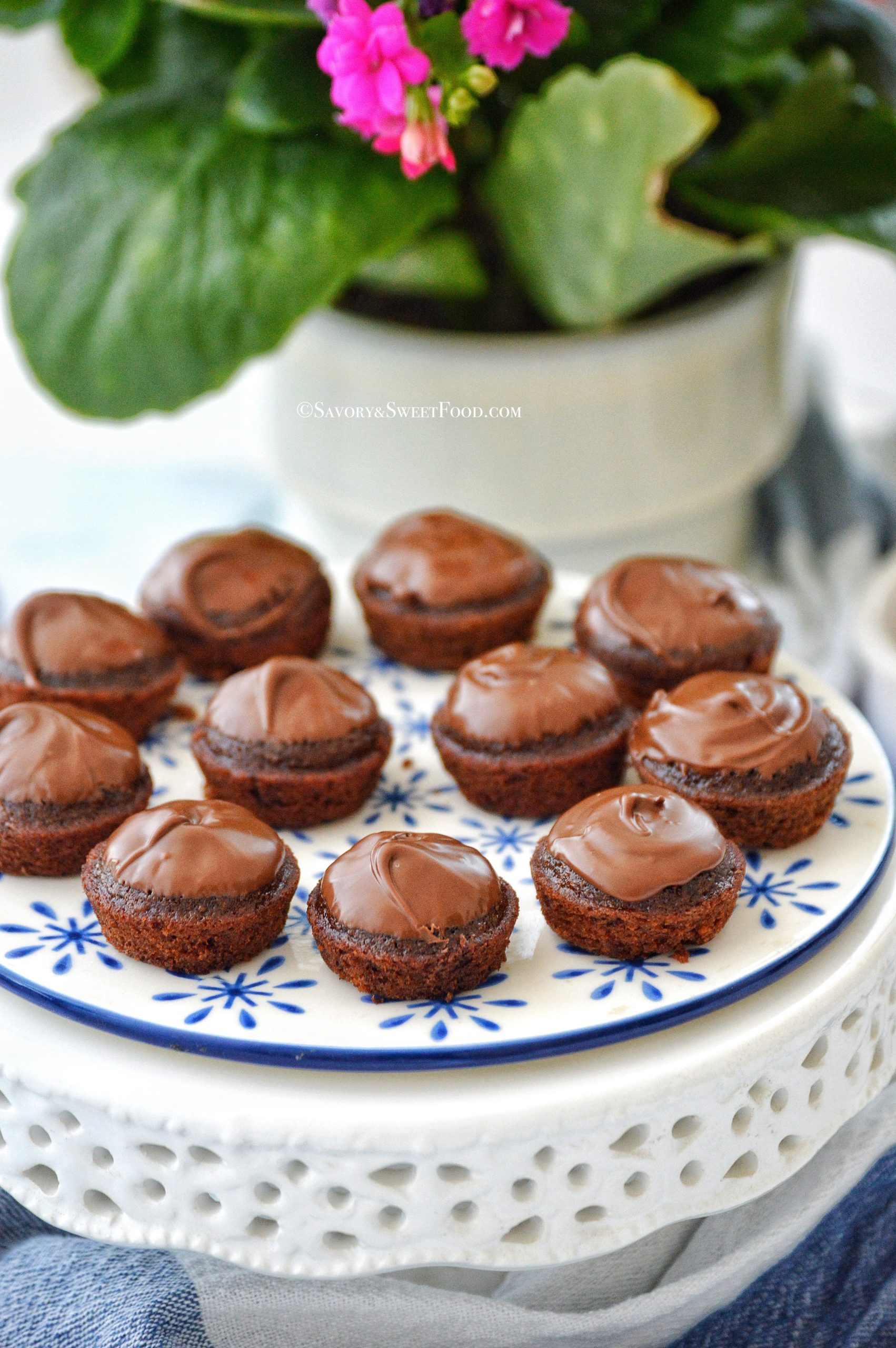 Recipe adapted from: Louisiana bride blog