A very easy Vanilla Cake for which the batter can be made by dumping all the wet ingredients into a blender. Just fold in the flour and bake. Smother a generous amount of ganache and you will have a delicious cake with very less effort.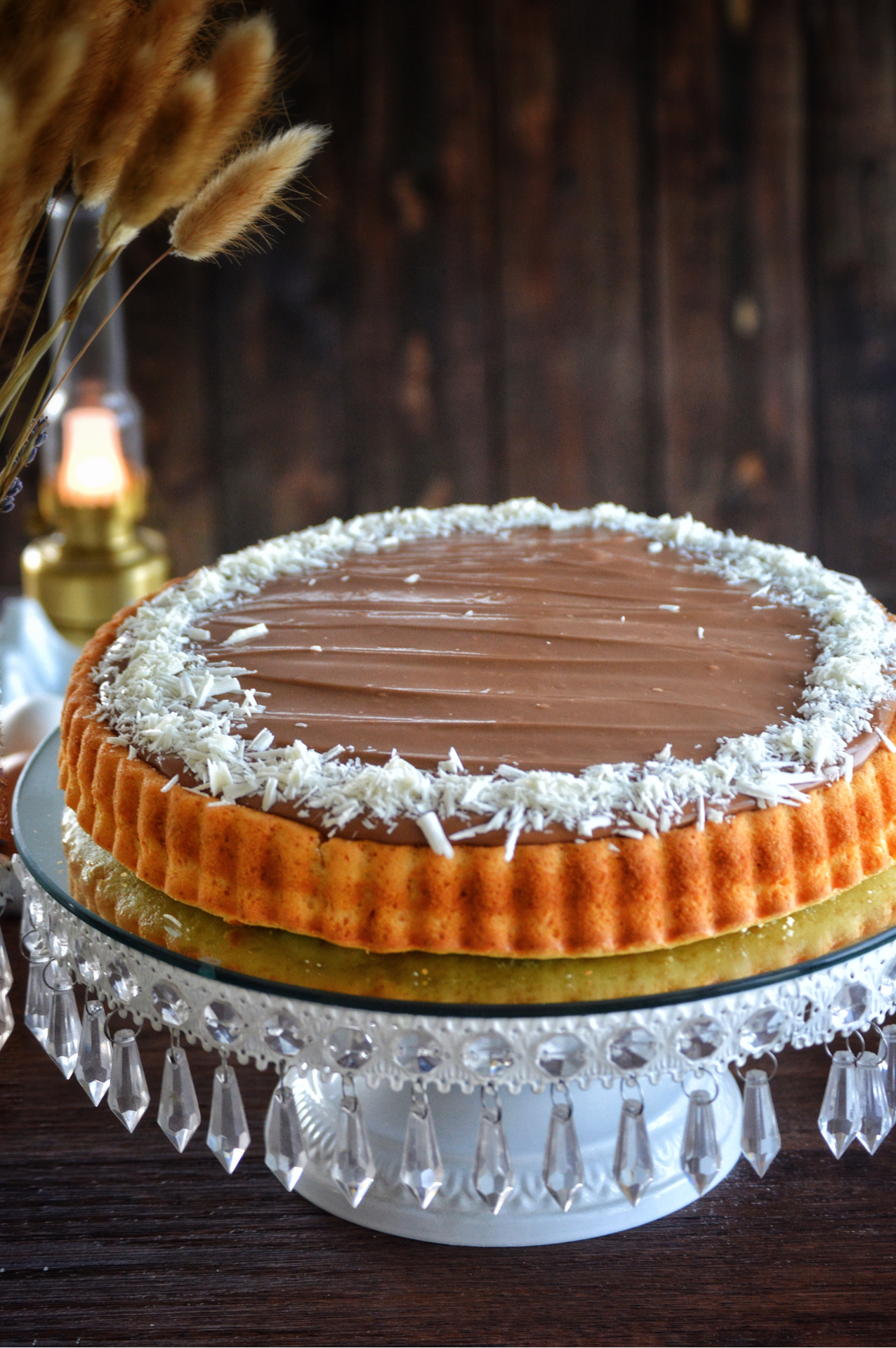 All that you need to make this cake is a Blender. Whenever you or your kids get an instant craving for a cake, or your have a get-together and need to take a dessert for it, this cake would be a lifesaver. This recipe requires zero prep and only need basic ingredients which you would already have in your pantry.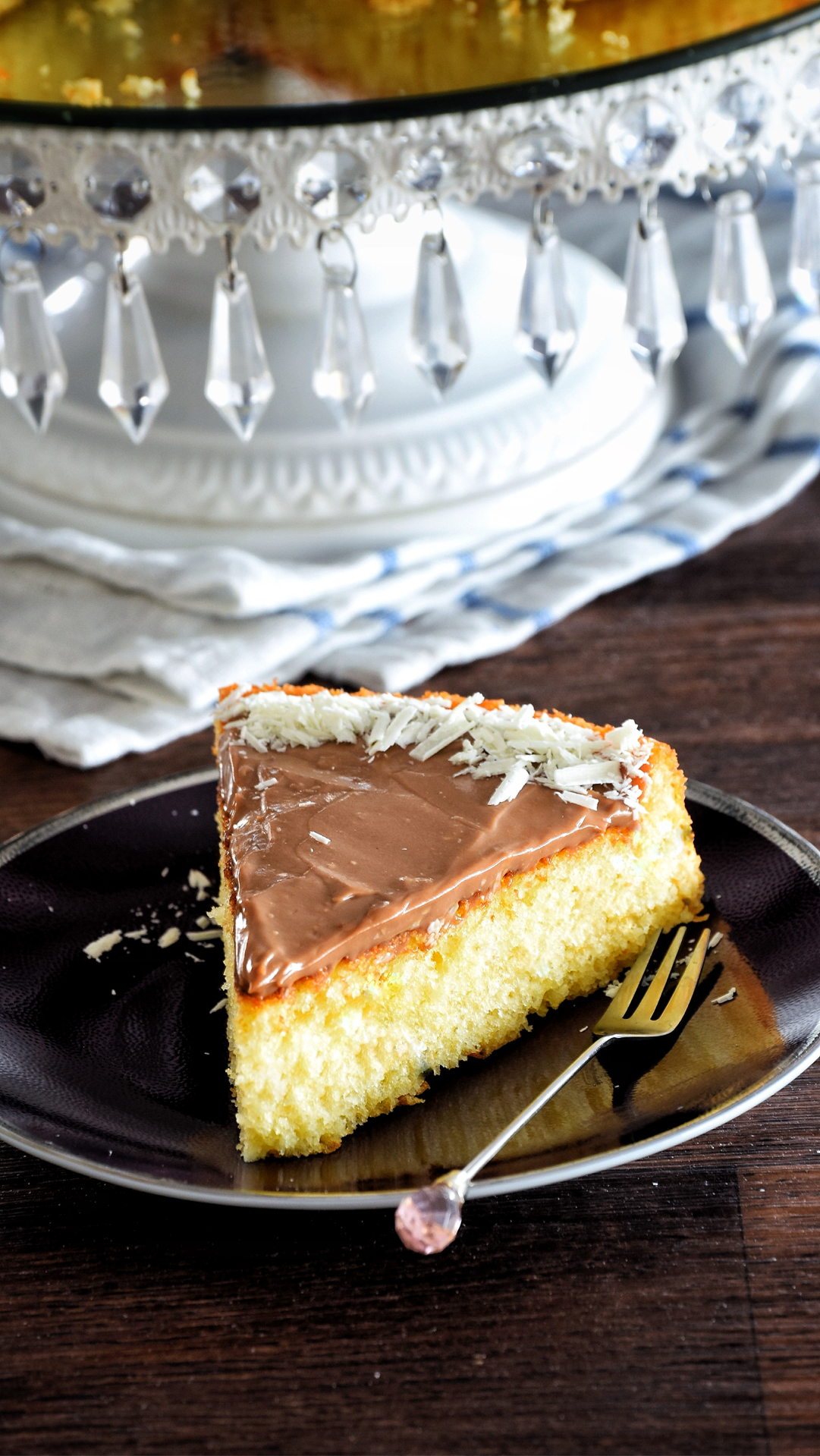 I made this cake for the first time few days back, where I did a mistake of shooting the recipe video the same day. Usually I test out a recipe and only if it turns out well, I go ahead and do the herculean task of taking the video. But this time I got overconfident and the cake turned out rock hard the first time I made it. But I wanted to get it right. So I made it again and the second time it was much better, but I was not very happy with the texture of the cake. So I made it again and I also dragged my bestie, Nimeena into it and made her bake the cake with slightly different measurements too, haha. After all these trials and with some tips from my sister I concluded with this final recipe. 
For sure it is not as perfect as a traditional vanilla cake made by beating each ingredient separately, but considering how easy it is to prepare this cake, I would give this recipe a 10/10. Hope you all give it a try and let me know how it turned out for you.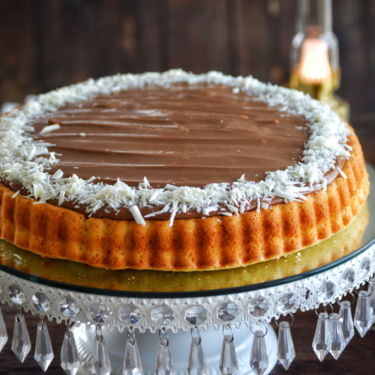 Blender Vanilla Cake with Ganache
Ingredients
For the cake:
3

large eggs

1

cup

sugar

⅔

cup

vegetable oil

½

cup

milk

4

cubes

Kiri cheese/ cream cheese

(72 gram)

1

tsp

vanilla essence

1 ¼

cup

all purpose flour

1 ½

tsp

baking powder
For ganache:
2

tin

nestle cream

200

grams

milk chocolate
Instructions
To make cake:
Add all ingredients except flour and baking powder into a blender jar and blend well until everything is well combined.

In a bowl add floour and baking powder and whisk together.

Pour the blended mixture into flour and gently fold it in until everything is combined.

Pour into a well greased 9 inch baking pan and bake for 25-30 minutes at 180°C until toothpick inserted comes out clean.
To make ganache:
Add all the ingredients into a microwave safe bowl and heat on 30 second bursts, stirring in between until the chocolate is completely melted.

Once cake is cooled completely pour the ganache over the cake and refrigerate.
Notes
If you want this cake to be more moist, brush sugar syrup all over the cake before pouring the ganache.