This Mexican street style corn macaroni salad is loaded with toasted corn, pickled veggies, and macaroni tossed in a tangy and flavor packed parmesan based sauce.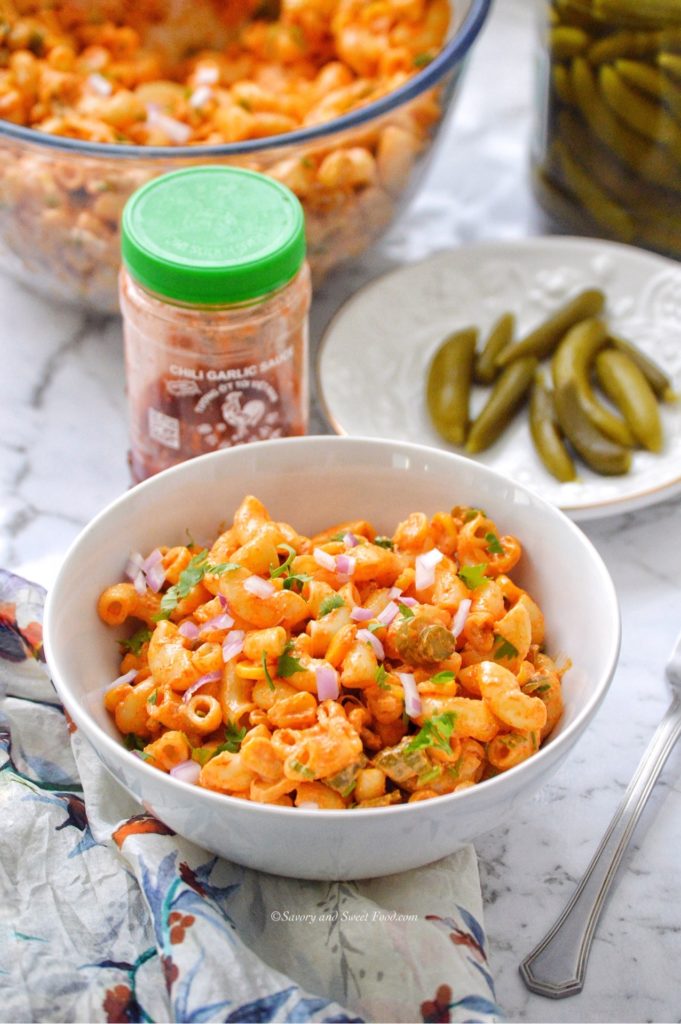 I unintentionally took a small break from blogging after Ramadan, even though I didn't plan to take one. But usually when I am at my parents place, a very unavoidable laziness creeps inside of me. I've been trying to convince myself to just sit down and type the recipe and introduction for this salad forever. But, I don't know why, I felt so disconnected with my blog and didn't feel like being active here. I still have this sort of feeling, but I am forcing myself to post this and then I might get into the groove again, hopefully.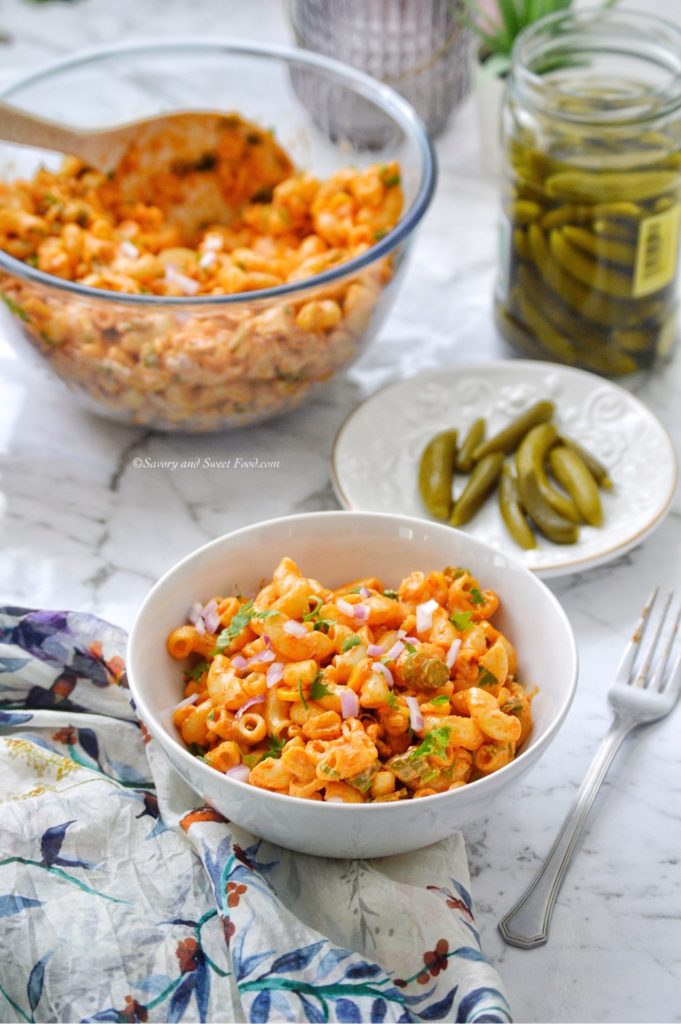 I am usually all for macaroni salads. I love it. The creamy dressing in this salad has the correct amount of tanginess and spice levels. I have added just the right amount of mayonnaise to give the salad a creamy texture without making it too heavy. Mix that with perfectly cooked macaroni along with few other fixings and you'll get a delicious salad which can be eaten as main dish or side dish.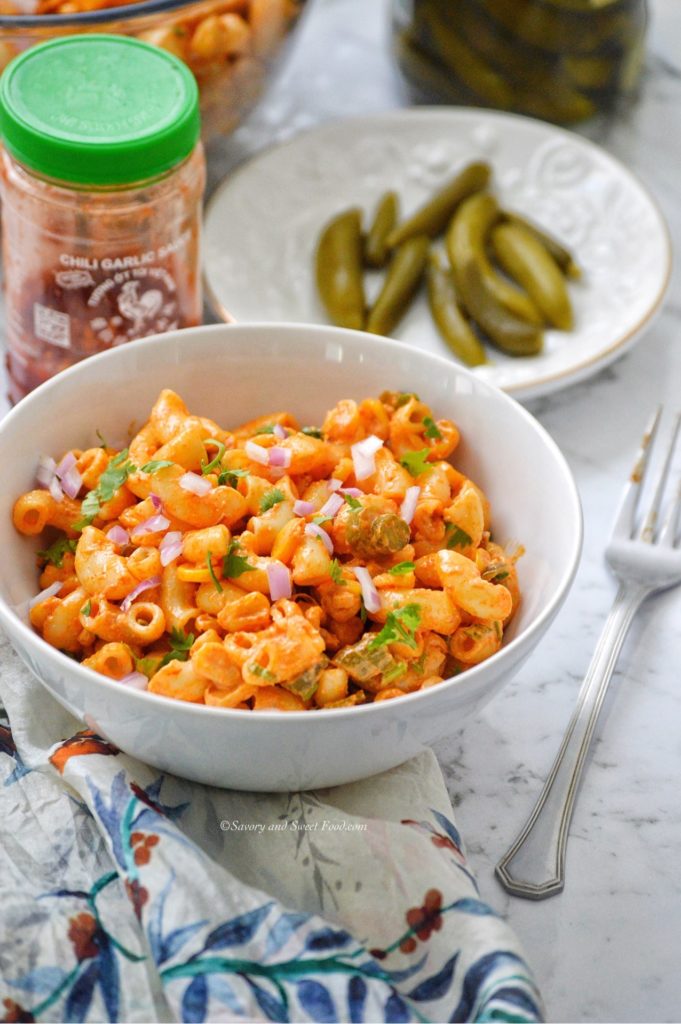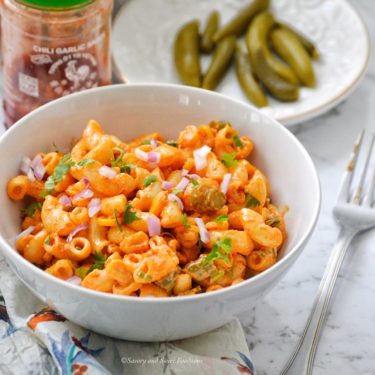 Mexican Street Corn Macaroni Salad
Ingredients
350

g

Macaroni

450

g

Sweet Corn

(Canned)

1

Avocado

Cut in cubes

1

Green Onion

Coriander Leaves

small bunch

1/4

cup

Pickled Jalapenos

1/4

cup

Pickled cucumber

1/3

cup

Parmesan Cheese

grated

1

small

Onion

Chopped

1/2

cup

Mayonnaise

1/2

small

Lemon Juiced

1

tsp

Paprika

1/2

tsp

Red Chilli Powder

1

tsp

Sriracha Sauce

2

tbsp

Processed Cream Cheese

1

tbsp

Pickle Juice

2

tbsp

Honey

To Taste

Salt and Pepper
Instructions
Heat oil in a pan and add the corn. Cook for 2-3 minutes until the corn is slightly browned. Keep aside.

In a bowl mix together the mayo, cream cheese and Parmesan cheese.

Add warm corn into this and stir well until the cheese melts.

Add all the remaining ingredients and mix well.