Stir Fried Chinese Noodles packed with veggies, chicken and eggs smothered in a delicious mix of sauces.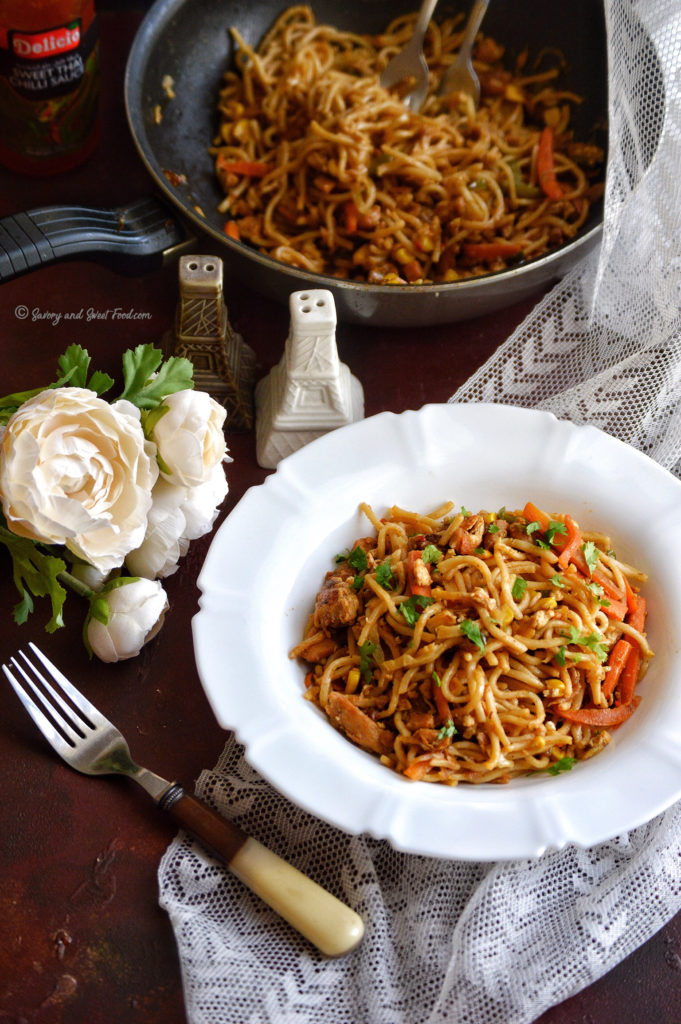 Here it is guys, the recipe of Stir Fried Chinese Noodles. The recipe for which you all were waiting for.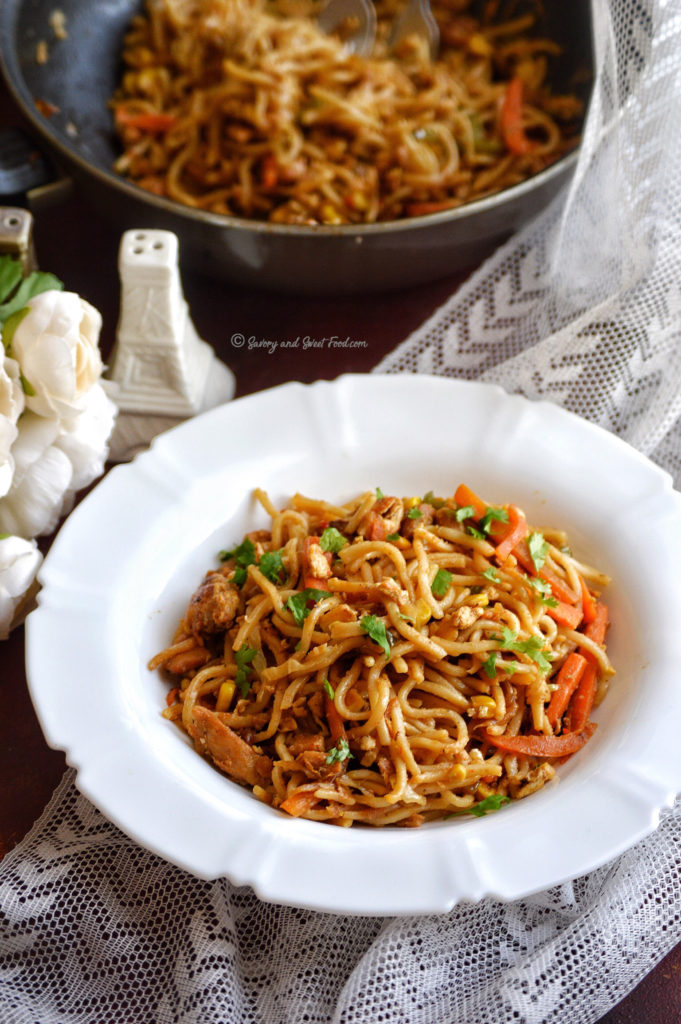 I definitely wouldn't call this a traditional type Chinese style stir fry noodles. I made this in my own style with whatever ingredients I had in my kitchen.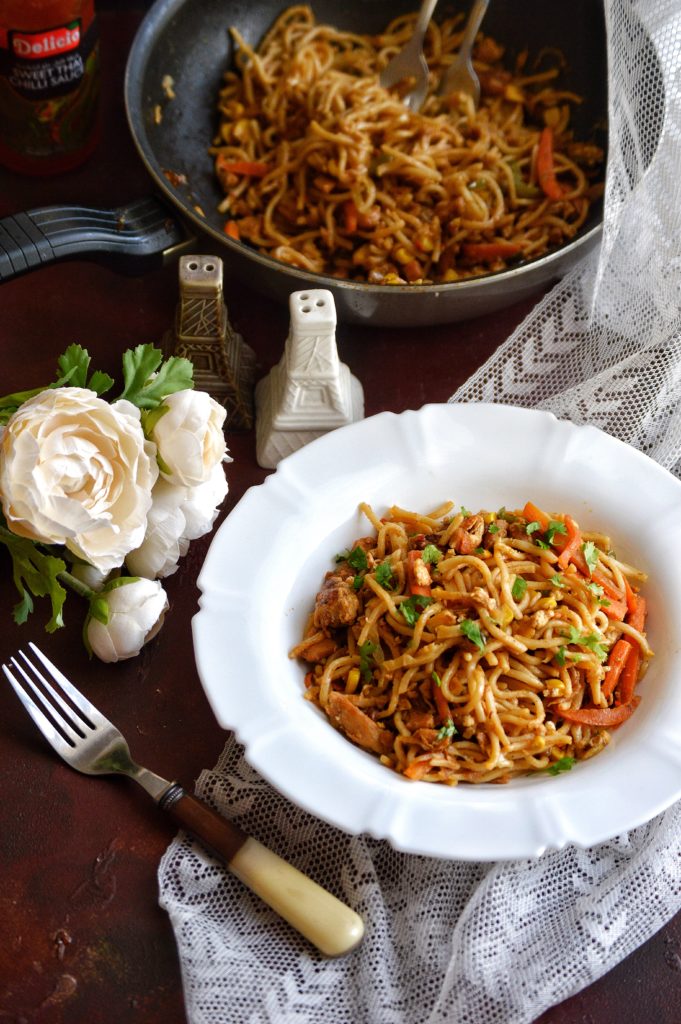 I didn't expect this recipe to be so flavorful and delicious but now this is my go-to meal for just any kind of day. Super easy to make and ready to hit the table in about 40 minutes. Best of all is that this is loved by the whole family, even my one year old baby Aysha liked it.
Hope you guys will give this a try. Enjoy!
INGREDIENTS:
1 packet Chinese Noodles (227g)
400g Chicken Breast cut in small strips
2 tsp paprika powder
1 tsp garlic powder
1/2tsp plus 1/2 tsp black pepper powder
Salt to taste
2 medium sized onions chopped
2 tsp ginger garlic paste
3-4 green chillies
Carrot, capsicum, cabbage, beans (cut in juliennes)
Sweet corn
3 tbsp dark soya sauce
2 tbsp sweet chilli sauce
1 egg
Oil
NOTES: 
You can add spring onions too along with red onions. I didn't have it with me, so I skipped it.
DIRECTIONS:
Cook the noodles as per instructions in the package and drain. Pour some olive oil so that it doesn't stick to each other.
Marinate the chicken with paprika, garlic powder, 1/2 tsp freshly cracked black pepper powder and salt.
In a wok or pan, pour 2 tbsps oil and add the chicken. Fry it on medium high heat till the chicken is cooked and browned. Keep it aside.
In the same pan, add onions. Sauté it for 5-6 minutes till brown in color. Add ginger garlic paste and cook for a minute.
Add green chillies.
Drop in carrot, capsicum, cabbage and beans. You can add or omit any of the veggies you like. Cook on medium high heat for 5-6 minutes till the veggies are cooked. If you like the crunch in the veggies cook for lesser time.
Add the cooked sweet corn.
Pour the sauces. Mix well. Cook for a minute.
Move the veggies to the side of the pan and pour a tsp of oil. Add well beaten egg and scramble it. Then mix it with the remaining veggies.
Cut the fried chicken into smaller pieces. Drop that into the veggies mix. Do a taste test and add more salt if needed. Cover and cook on simmer for 5 minutes.
Add the noodles. And stir well. You can add a tablespoon more of the sweet chilli sauce at this point.
Serve.