This is a tasty, creamy macaroni salad with a Mexican twist.
Macaroni salad is a party/ potluck/ cookout staple. No get-together is complete without a giant chilled bowl of macaroni salad. If you are bored with the usual classic salad, try this Mexican inspired one with a mayo and salsa based dressing.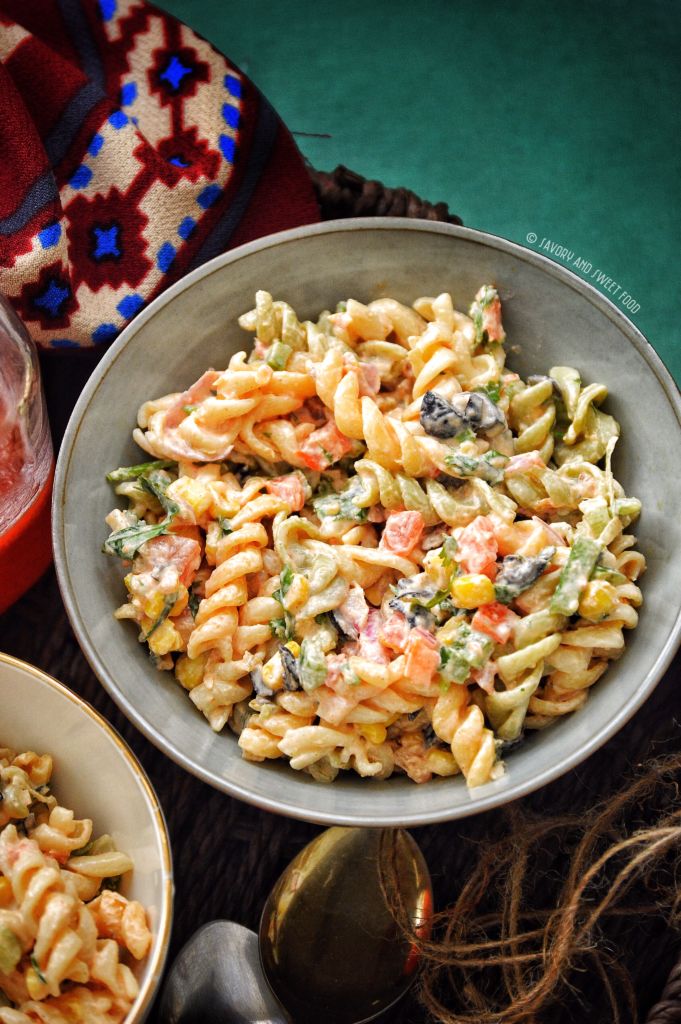 I had prepared the pictures for this last year but I forgot to post it in the blog. I found this yesterday and I was so glad as I didn't have anything to post this week.
I love this dish. The good part is that macaroni salad is like an open canvas, you can add any ingredient you like into this. Try potatoes, chicken, tuna, pickle juice…the list goes on and on. Give it a try.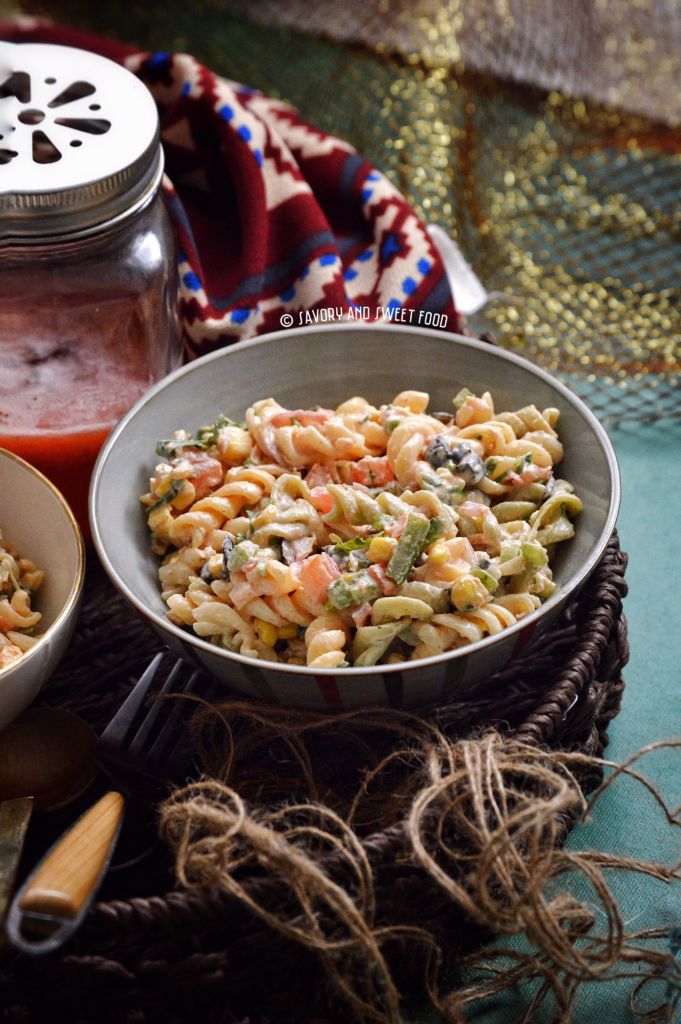 INGREDIENTS:
4 cups macaroni cooked
1 cup sweet corn
1/2 cup cooked black beans/kidney beans
1/2 cup chopped black olives
1 small tomatoes chopped
1/2 of a capsicum chopped (green, red or yellow)
1/2 of a medium onion chopped
3 spring onion sliced thin
pickled jalapeños
coriander leaves chopped
For the dressing:
1 cup jarred spicy salsa
1/2 cup sour cream
1/2 cup mayonnaise
1 clove garlic minced
1/4 tsp cumin powder
1 tbsp lemon juice or as per taste
salt and pepper to taste
DIRECTIONS: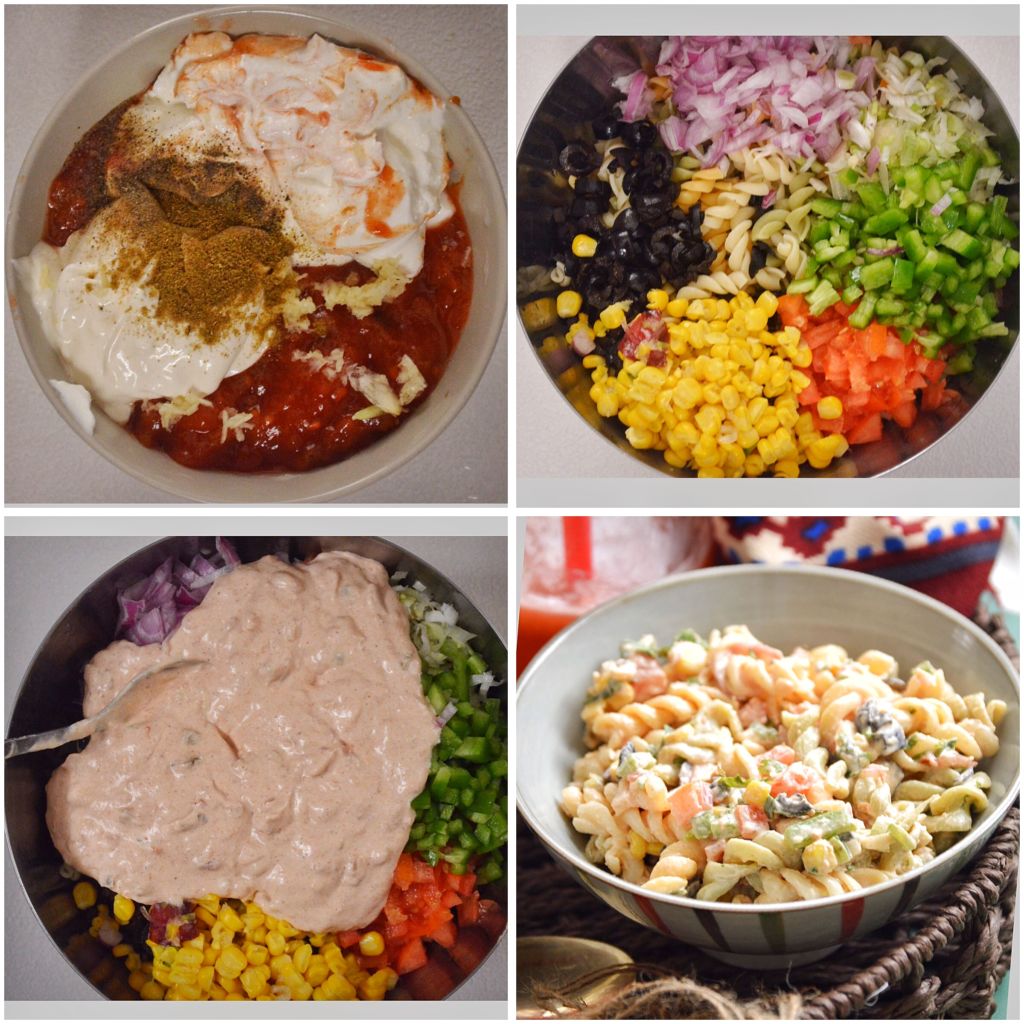 Combine all the dressing ingredients in a bowl and stir until combined
Combine all the ingredients for the salad in a large bowl.
Pour 3/4 of the dressing over the top and gently toss until the sauce is coated over all the ingredients.
Add the remaining 1/4 of the dressing if you think it is required.
Cover and allow to chill for 2 hours.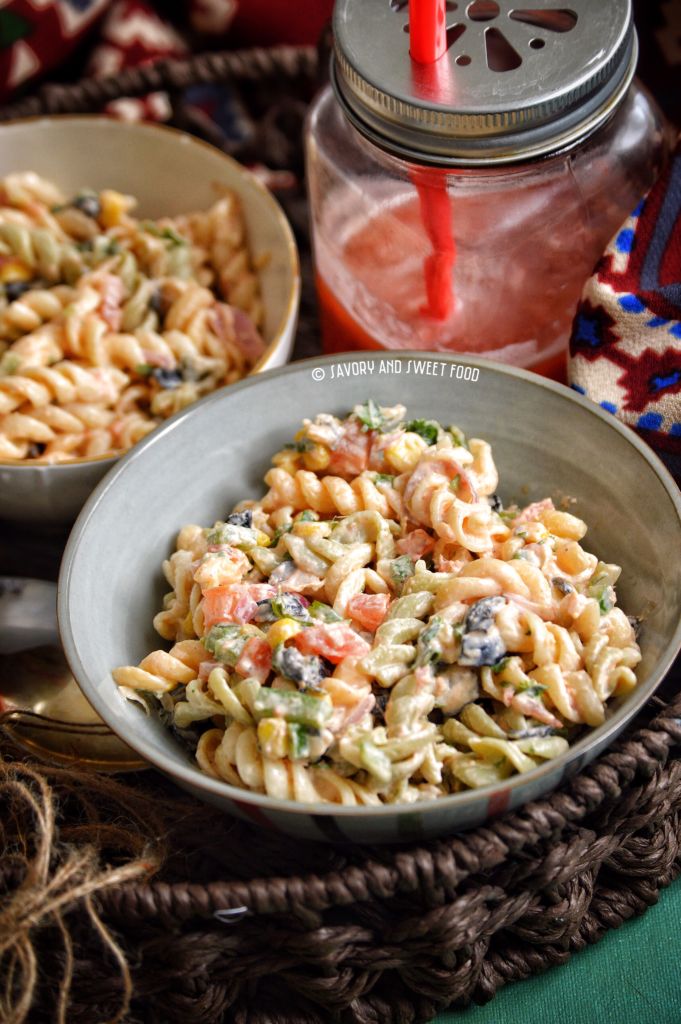 Recipe adapted from Pioneer Woman