This cheesy white pizza boasts of subtle, garlic flavored white sauce, shallow fried prawns which adds flavor and a good amount of melty mozzarella cheese.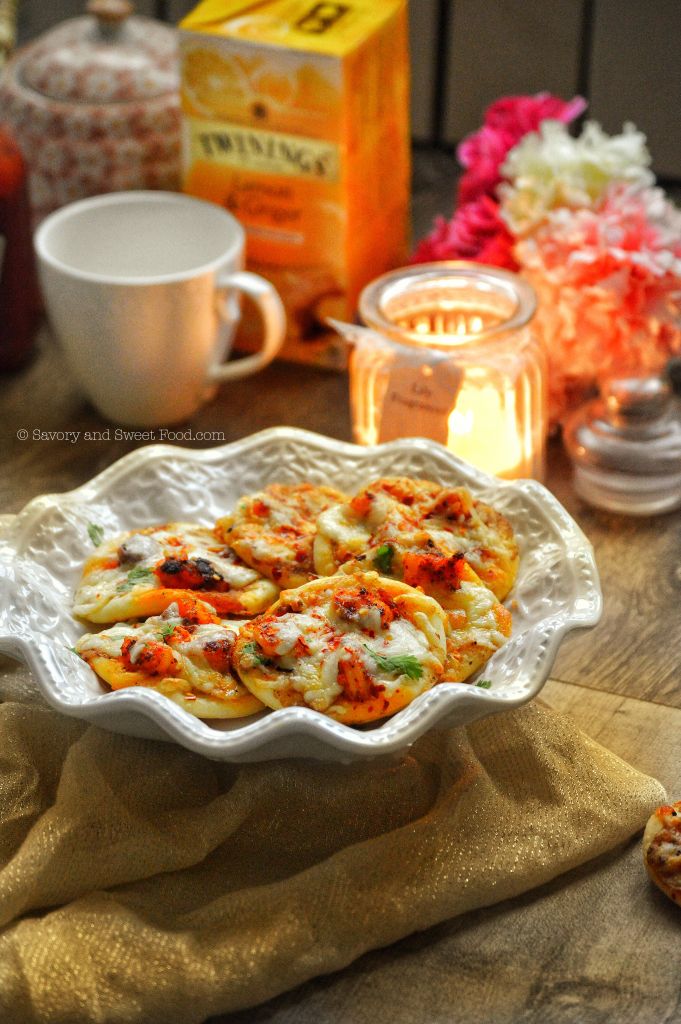 If you are looking for a non oily appetizer recipe, here is a good one for you. This Ramadan, me and Fadal are trying to avoid greasy food as much as we can. Yes, but we do like to indulge in our traditional
koyadas
and
kariyappam
once in a while. But don't know why, we just cannot enjoy such food much now, even if it is our favorite dish. So this time we decided to just have one dish for iftar (mostly non-fried) and then a good big bowl of fruits. And the feeling is great. Seriously, eating greasy food makes us feel fatigued faster when standing for long prayers. Now we feel fit and fresh after our iftar.
But yes we do start feeling the hunger after sometime and to deal with that we usually drink a cup of hot Almond milk/ Badam Kaachiyath or a traditional drink called Rava kaachiyath which is a drinkable semolina porridge. And then we go for our Taraweeh prayers. We have dinner late night just before the morning Fajr prayer, again we prefer to have light non greasy dinner.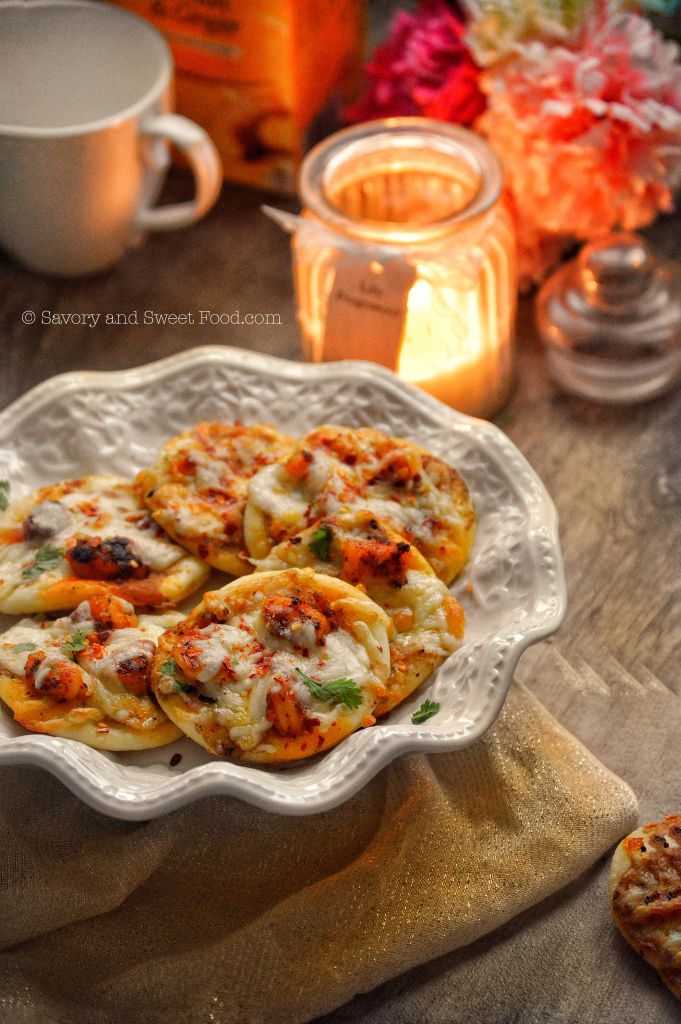 Ramadan is an excellent time to start our physical fitness journey and the best part is that we are also on a spiritual journey to get closer to our Lord. Hoping that we will be actually successful in pleasing our Lord and also in getting our fitness weight back on track, in shaa Allah.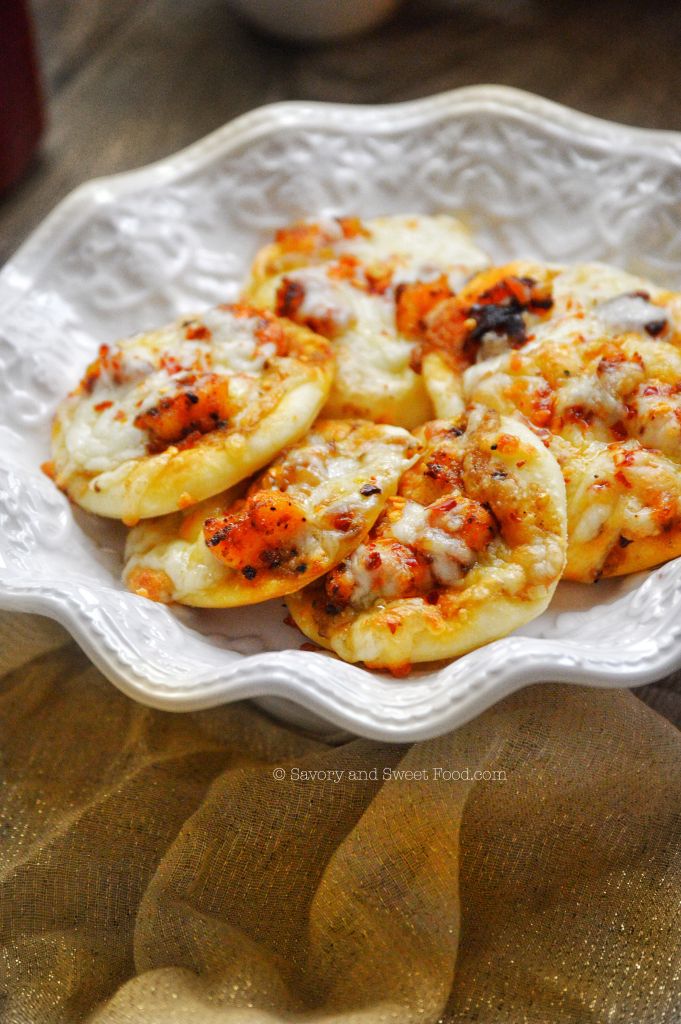 But yeah there are few oily, deep fried goodies posts coming up later in the blog, most of which were prepared and kept ready before Ramadan. 😀
INGREDIENTS:
150g prawns cut into smaller pieces
mozzarella cheese
parmesan cheese
crushed pickled jalapeños
Pizza dough (recipe here)
ketchup/sweet chili sauce
To marinate:
1 tsp paprika powder (you can use red chili powder too)
black pepper to taste
1/4 tsp turmeric powder
Salt to taste
2 tbsp butter
For the white sauce:
1 tbsp butter
1/2 tbsp flour
1/2 cup cooking cream
1/4 tsp garlic powder
black pepper to taste
NOTES:
You can add sweet chili sauce or chili sauce to the pizza too.
This makes 7-8 small pizzas.
You can make thick or thin crust as per your preference, but do not make the crust too thick as it will puff up more in the oven.
Chop the jalapeños in a food processor to get crushed jalapeños.
DIRECTIONS:
Marinate the prawns in all the ingredients mentioned above except the butter.
In a pan, add butter and shallow fry the prawns till done and lightly charred. Keep aside.
In the same pan, add a tbsp more of butter.
Once it melts, add in flour. Stir and cook for a minute.
Stirring continuously, add the cream. Make sure there are no lumps.
Add in garlic powder, pepper and salt. Cook till it thickens (for a minute).
Take the pizza dough, roll it and cut into small rounds.Let it sit for half an hour covered.
Poke holes all over it. Add a layer of white sauce, the jalapeños, then place the prawns, add mozzarella, and parmesan. (If you are using ketchup or chili sauce, add it before adding the white sauce)
Bake till the crust gets cooked and the cheese is melted and slightly golden. (It took 10 minutes for me in a 180C oven)
Serve immediately.
[yumprint-recipe id='244′]