This delish and simple garlic bread without cheese is the perfect accompaniment with pasta, pizza or you can just have it alone. It is so good that you will be in Garlic Bread heaven when you have it. 🙂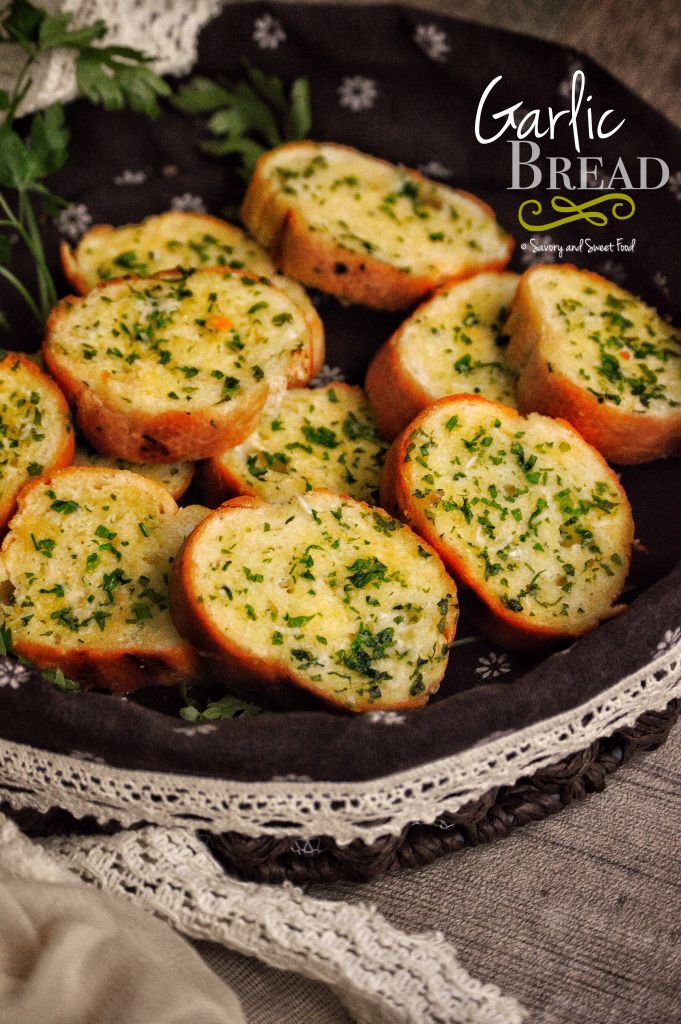 This garlic bread is one of the easiest thing that you can make anytime. All you need is a fresh baguette, butter, garlic and parsley. I personally love this type of garlic bread, the one without cheese. Not that I don't like the cheesy one. I really like that too especially this one
here
. Who wouldn't like that right? But this is my favorite.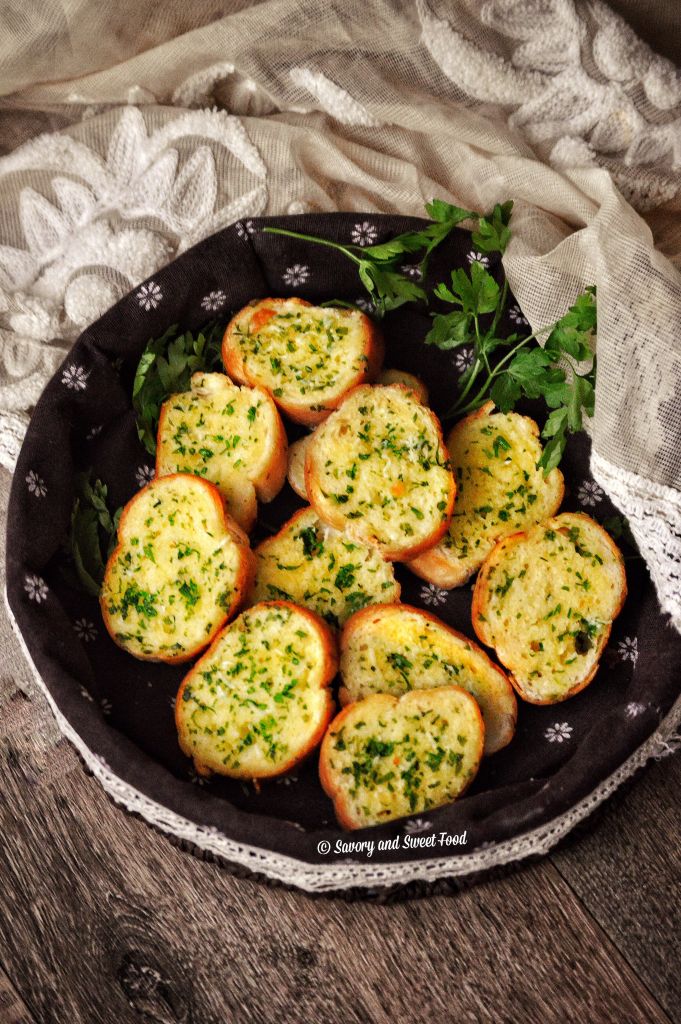 Garlic bread is one of those type of foods which goes well with soups, pasta, pizza or even salads. Most of the time I end up eating so many garlic bread before dinner that I finally skip the entree.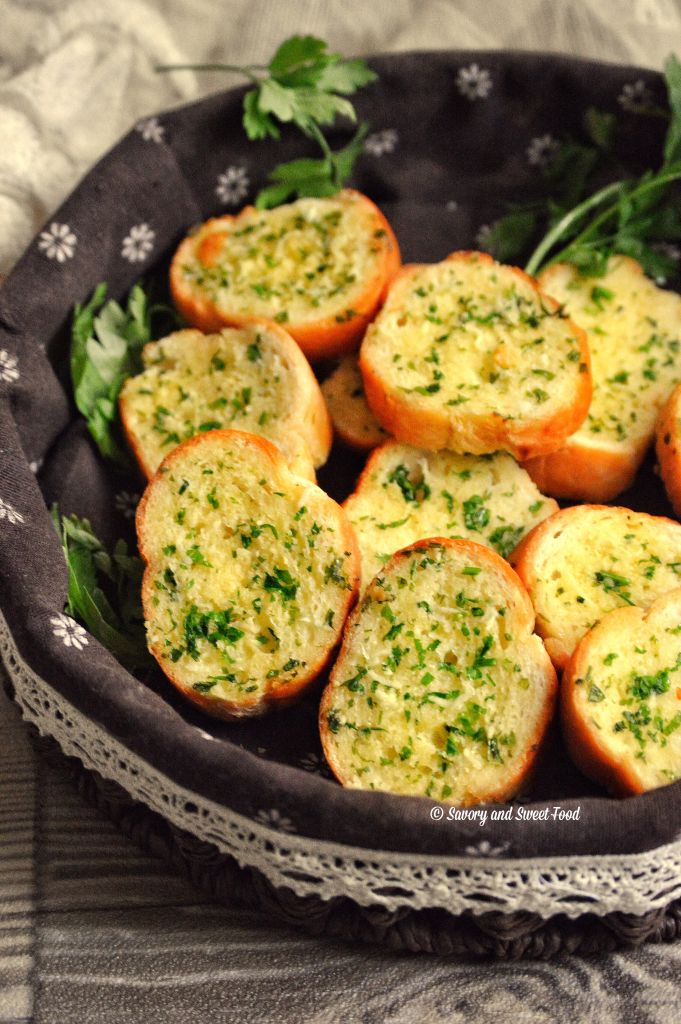 The best sort of garlic bread should have a crisp exterior and a flavor packed buttery inside. And yes, the main part is that it should have a distinctive garlic flavor, not too strong and not too light, the right amount. The loaf is wrapped in an Aluminum Foil and then baked through. The result is the most amazing Garlic Bread ever!
INGREDIENTS:
100g unsalted butter softened
2 tsp garlic grated
4 tsp chopped parsley
Salt to taste
1 loaf baguette
NOTES:
You can use salted butter too. In that case you do not have to add the salt.
Start checking if the bread is done after 15 minutes. If it has turned crispy then take it out of the oven. Or else bake for 5 more minutes. Make sure that you don't burn the crust.
The garlic bread can be assembled in advance and then wrapped in foil. Then you can bake it just before serving.
DIRECTIONS:
Mix together butter, garlic, chopped parsley and salt very well.
Cut the baguette into round pieces.
Spread the garlic butter on both sides of the bread. (You wouldn't need the entire butter)
Arrange the bread slices back into a log.
Cover the loaf with an Aluminium Foil.
Place in a preheated oven (350F) and bake for 15-20 minutes until the crust gets crispy.
[yumprint-recipe id='213′]