This 4 ingredient Oreo Soufflé is a very easy instant dessert which you can prepare just anytime you crave something sweet.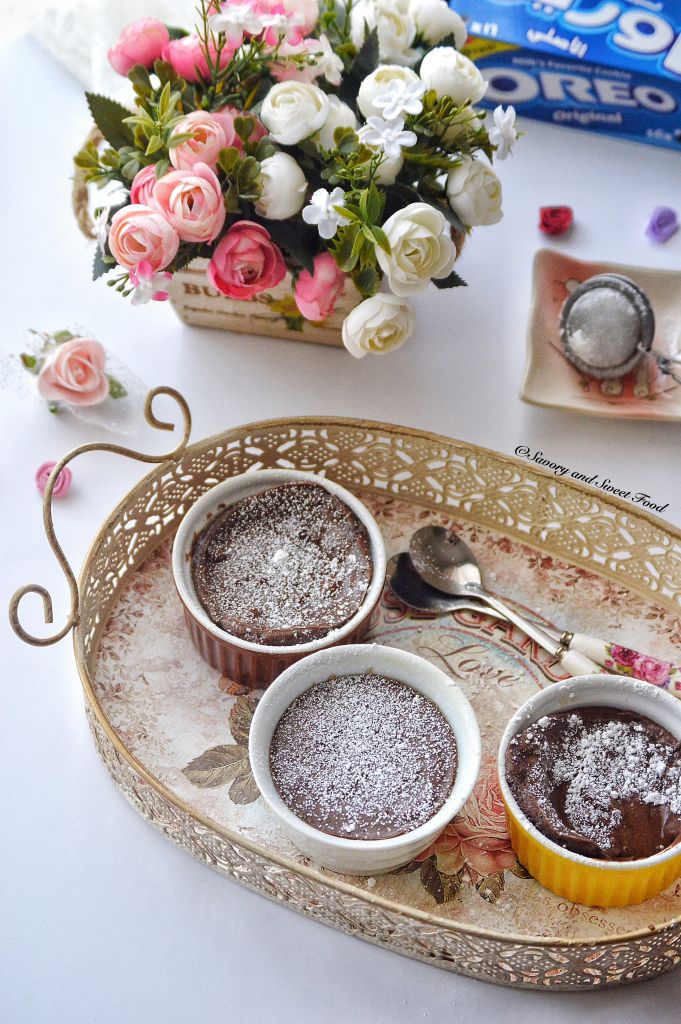 All the Oreo cookie lovers, this super easy dessert is sure to make it onto the family favorite desserts list. But actually, the Oreo cookie haters will like this too. I personally don't like Oreo cookies much, but I love Oreo milkshakes, desserts, cakes, puddings….the list continues.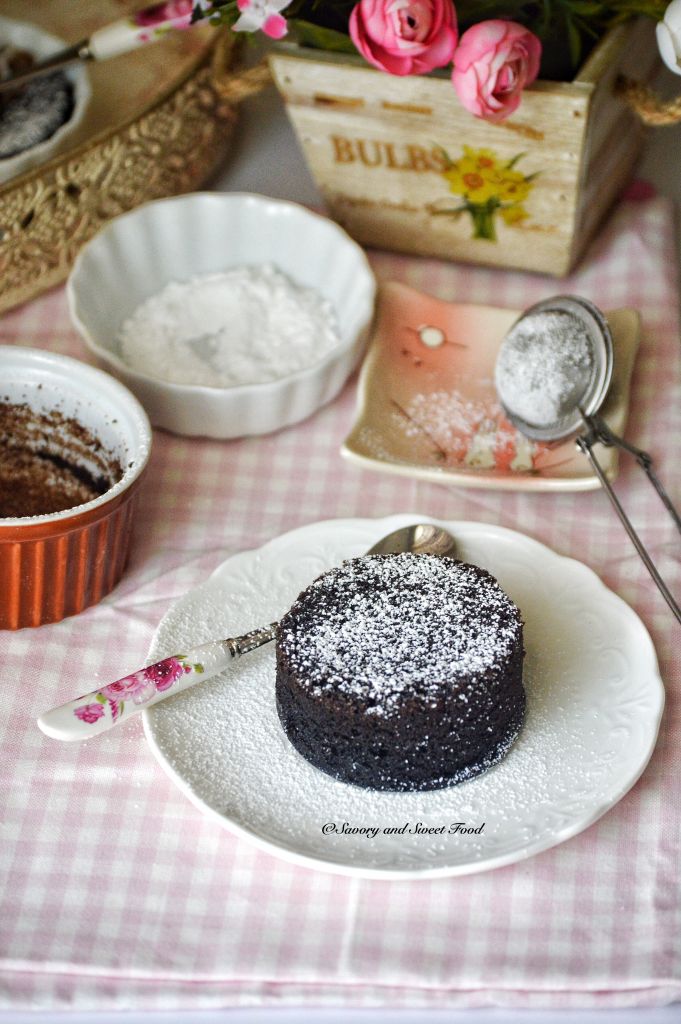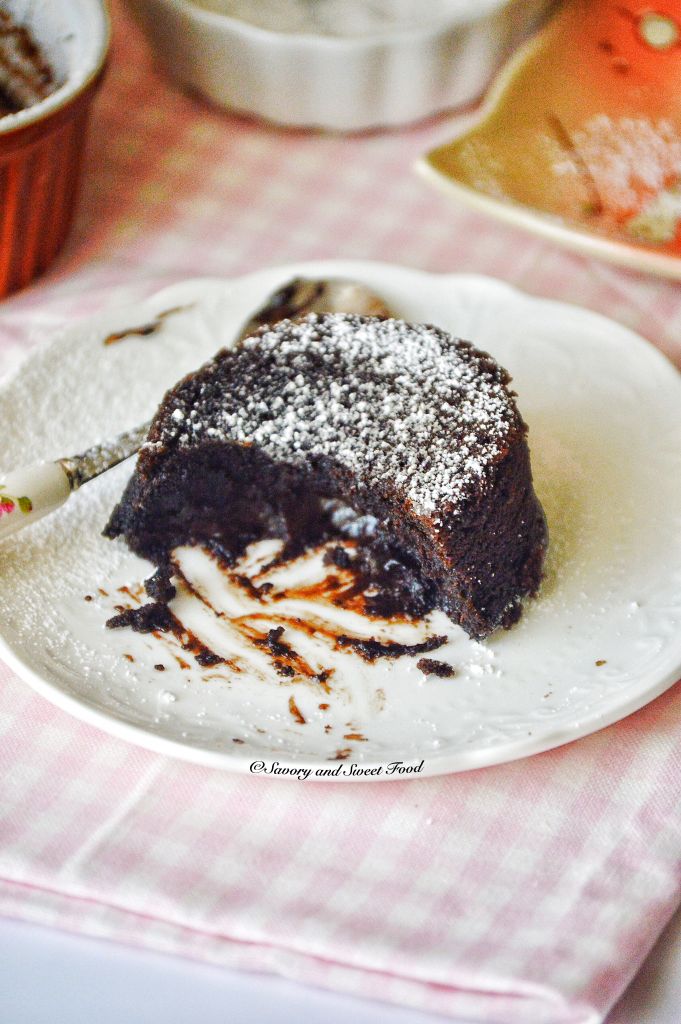 I was browsing through recipes in YouTube and found this interesting recipe of Oreo Soufflé in Arabic by a sweet little girl Zenab. I tried it out and it turned out awesome. So easy and so yummy. It will be a hit among kids. My baby couldn't keep his hands off it. 😀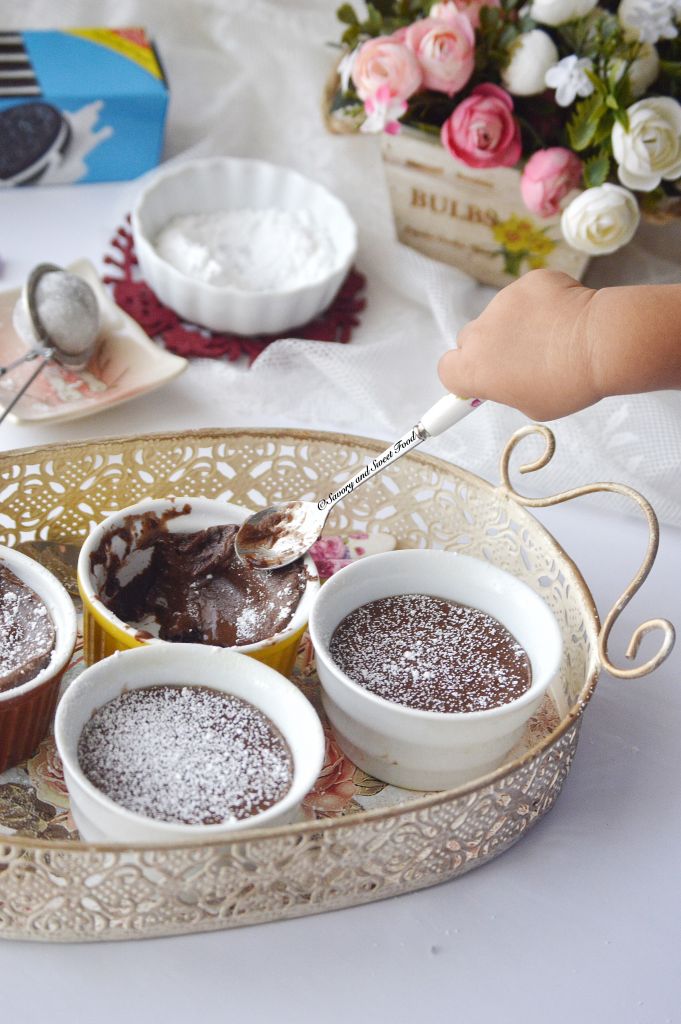 Please do give this recipe a try. Hope you will like it. Check out this video tutorial I made.
INGREDIENTS:
16 oreo biscuits
1 sachet dream whip powder
1/4 cup milk
1 tin nestle cream
NOTES:
If you want a loose lava type center bake this for 10 minutes only. The more you bake it, the more firm the center will be.
The souffle sets more few hours after you take it out of the oven.
You can serve it with ice cream.
This dessert is more on the sweet side. If you do not want it to be very sweet, replace the dream whip and milk with 1/4 cup of whipping cream alone.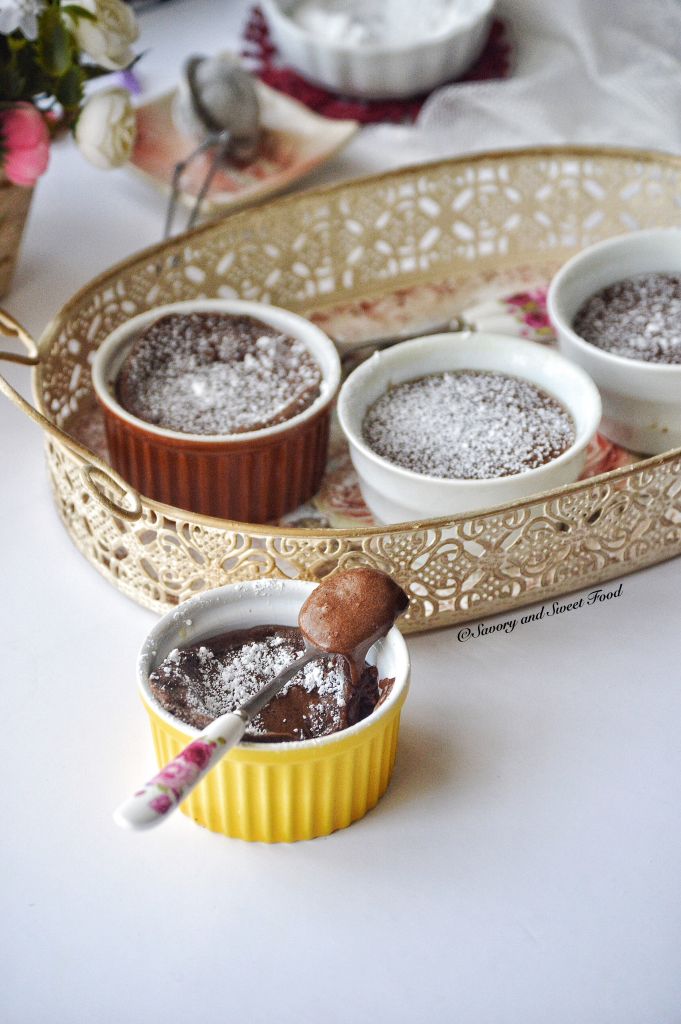 DIRECTIONS:
Blend all the above mentioned ingredients till nicely combined.
Pour it in well greased ramekins and bake for 10-15 minutes. It may even take 20 minutes, depending on the oven. But not more than that.
Serve warm.
[yumprint-recipe id='198′]