Create beautiful aromas in your kitchen with this delicious and spicy beef curry.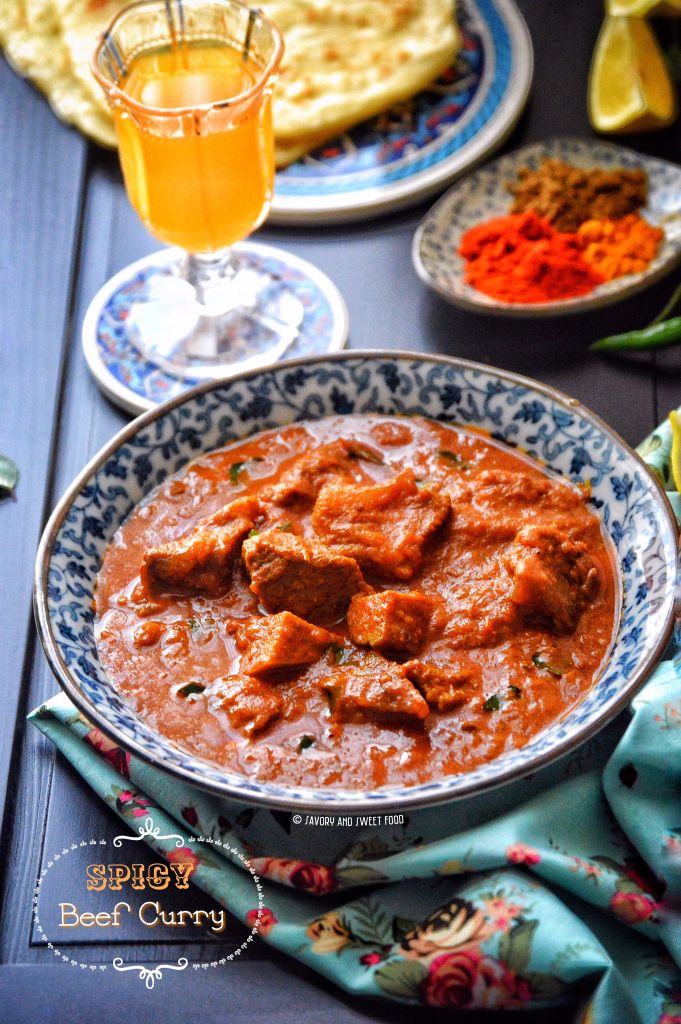 We south Indians, especially the Keralites love beef. Beef is a favourite in my home too. In my family there are members who don't like fish, some don't like mutton…but beef is all of our ultimate favourite.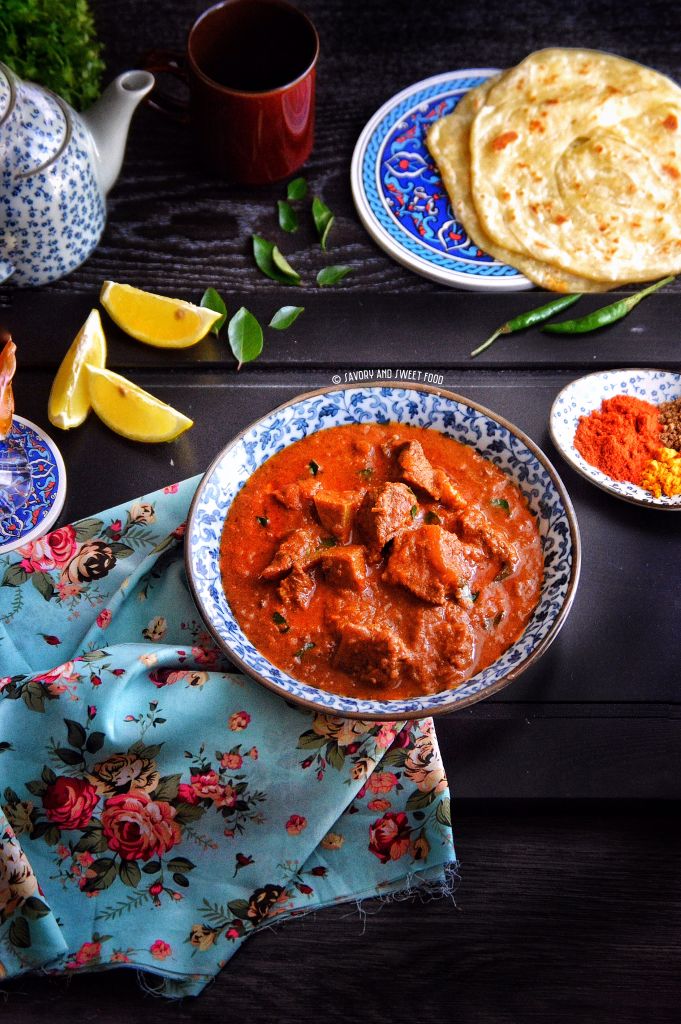 I especially love my mom's beef dishes. For some reason I don't cook beef much here. But yay I will be travelling to Dubai this week to my parents place. Im too excited and happy. My mom's food, yumm! 🙂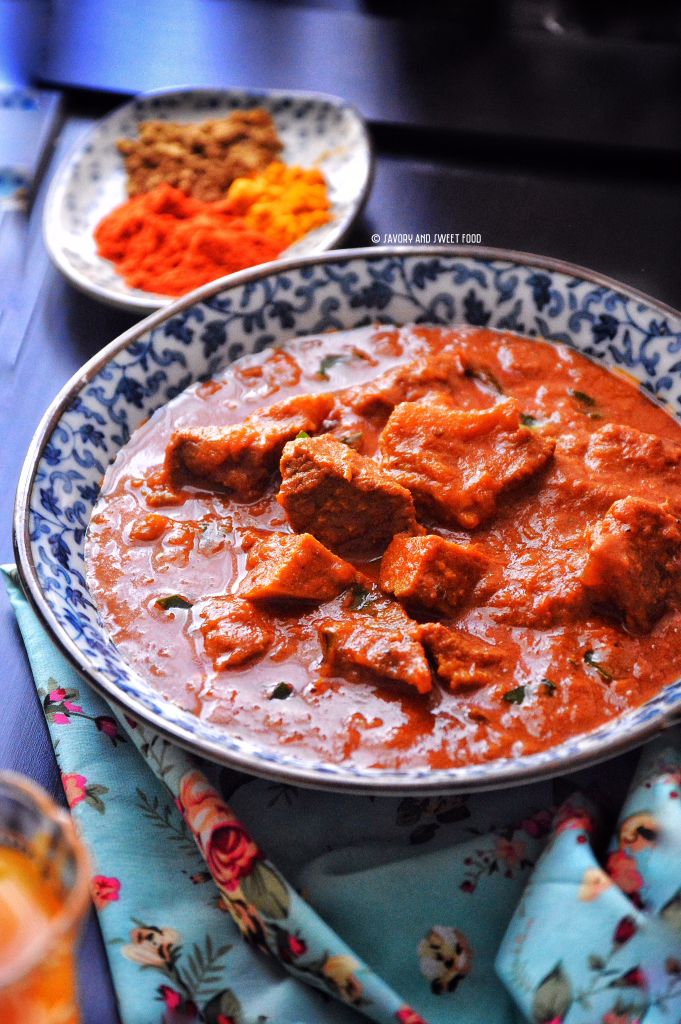 Ok now guys, since I have a ton of packing and many other work left to finish before I leave, my brain is not working at the moment and so I think I better stop right here and move on to the recipe. Shinaaaz, my favourite reader, this one is for you! 😀 Hope you like it.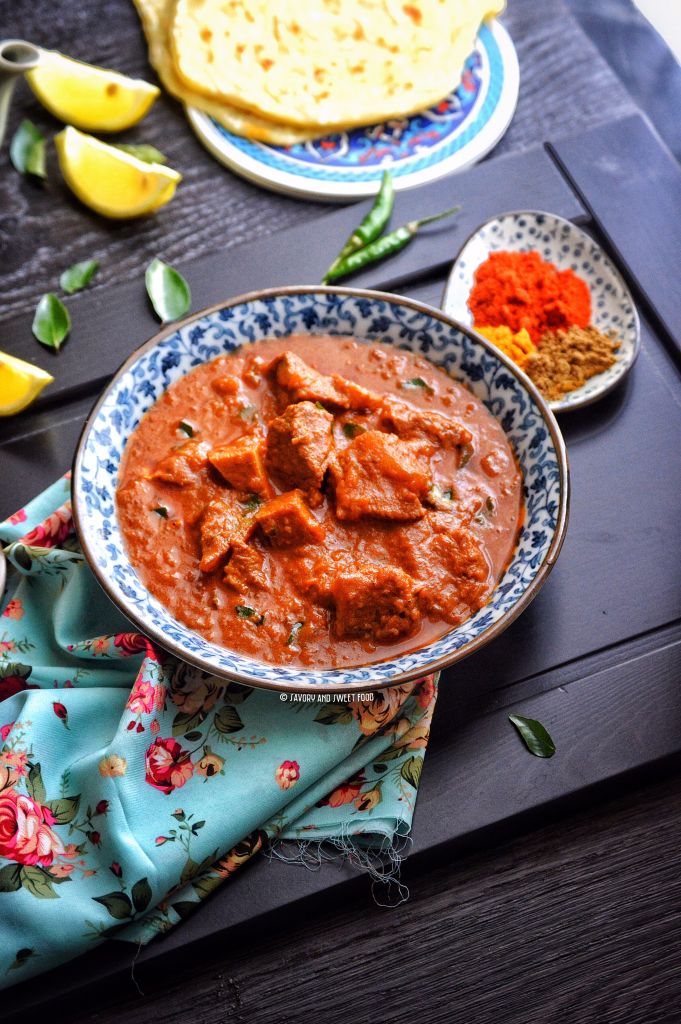 INGREDIENTS:
1/2 kg beef
2 medium sized onions
1 1/2 tsp garlic paste
1 tsp ginger paste
1/2 of medium tomato pureed
1 tsp tomato paste
1 green chilli
curry leaves
1 whole cardamom
2 cloves
1 stick cinnamon
coconut oil
salt to taste
For the spice paste:
2 tsp red chilli powder (I used Kashmiri chilli powder)
1/4 tsp turmeric powder
2 tsp coriander powder
1/4 tsp garam masala powder
1/4 tsp cumin powder
10 whole black pepper crushed
1 tsp vinegar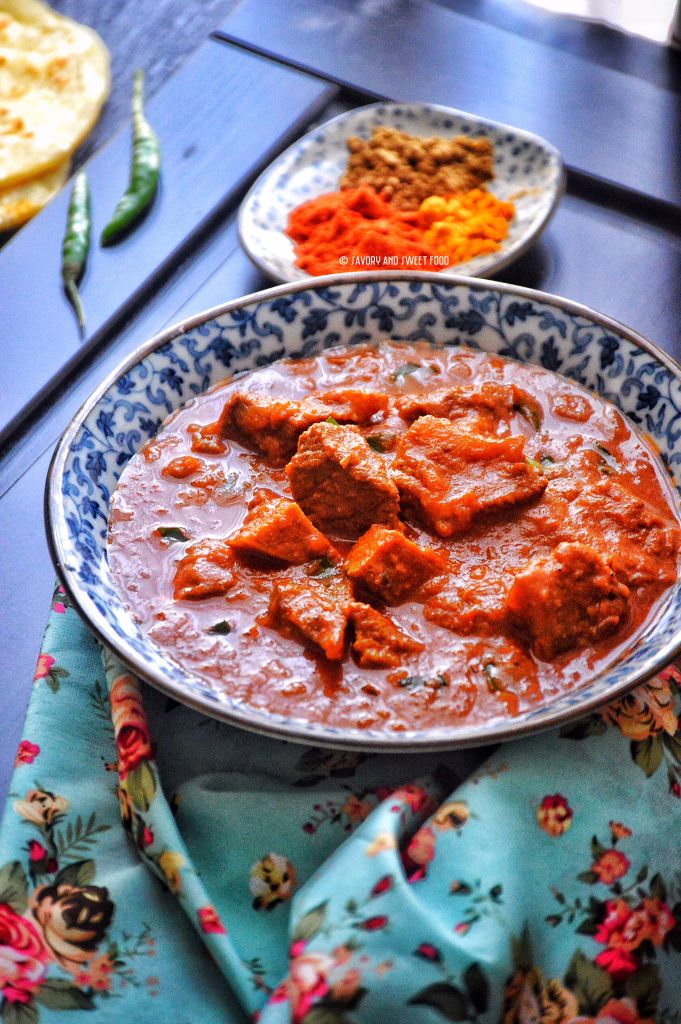 NOTES:
You can make this curry with mutton too.
Adjust the amount of chilli powder according to your preference.
The curry taste more good after it sits for sometime than right after cooking.
The gravy tends to get thicker as it sits for sometime.
DIRECTIONS:
In a small bowl mix together all the ingredients for the spice paste. Pour few drops of water.
In a pressure cooker, add 2-3 tbsp of coconut oil. Add in the cloves, cardamom and cinnamon.
Once the aroma is released, add in the onions. Sauté till soft and browned.
Add the ginger and garlic pastes. Mix for 1 minute.
Add the prepared spice paste. Stir and cook for about 5 minutes on low flame till the raw smell of the spices are gone.
Add the pureed tomato and the tomato paste. Cook for 3-4 minutes till it gets dried a little. Add salt.
Drop in the cleaned beef pieces. Mix.
Pour about a cup of water and mix well.
Add curry leaves. Let it come to a boil.
Close the cooker lid and let the whistle go once on high flame. After the first whistle, reduce the heat to low and cook for 20 minutes. After 20 minutes, turn off the heat and let the pressure go down. Once its completely gone, open the lid.
Place on heat again and let it come to a boil. At this point if you want the gravy to be less, thick pour little water. If you want the gravy to be more thick, cook on high till you get the desired thickness to the gravy. For me the gravy was perfect without adding water or reducing it.
Finally tun off heat, add in sliced green chilli and pour in a tsp of coconut oil.
[yumprint-recipe id='191′]