A very tasty chicken biryani, with fragrant spices such as coriander, turmeric, and kasuri methi (Dried fenugreek leaves) infused into a creamy and rich masala and assembled with layers of rice which is finally sprinkled with a highly aromatic saffron milk.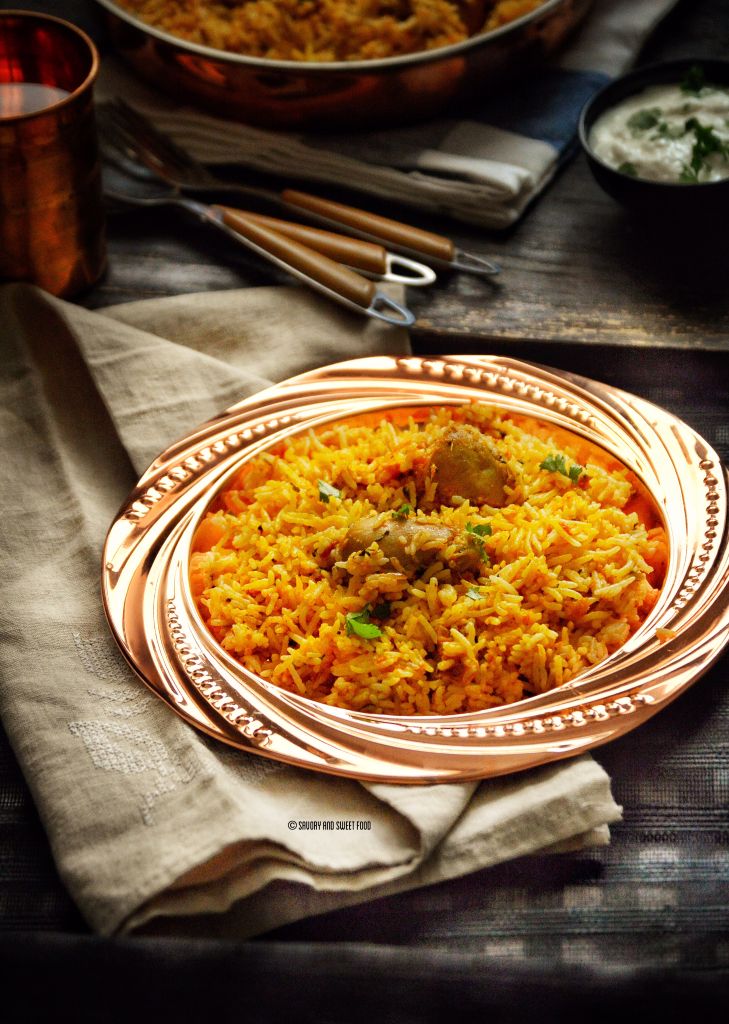 Eid Mubarak everybody! This biryani my friends would be a perfect one to make this Eid. One of the most exciting thing when I think about Eid is the Biryani that we get to eat for lunch. Eid is not complete without biryani. It is the ultimate food for celebration.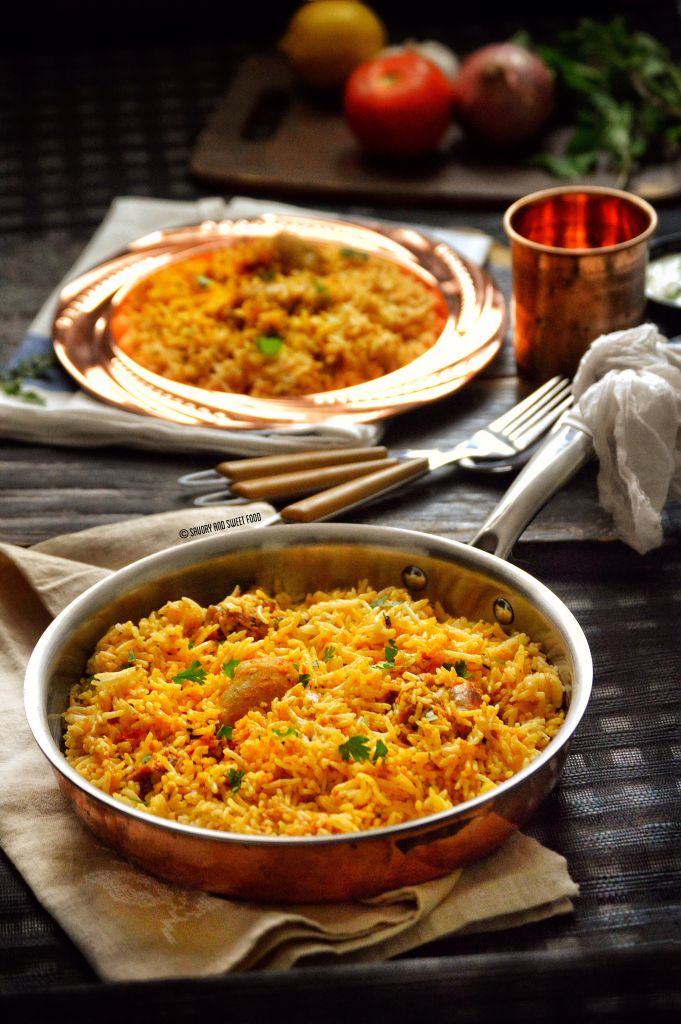 It would have been more exciting if I could have had my mom's biryani. Maaan..she makes the yummiest mutton biryani ever. Now I am the "mom" and I have to make the perfect Eid biryani. It is a little intimidating sometimes, the thought of making biryani during celebrations. It has to be good or else the day would get spoilt.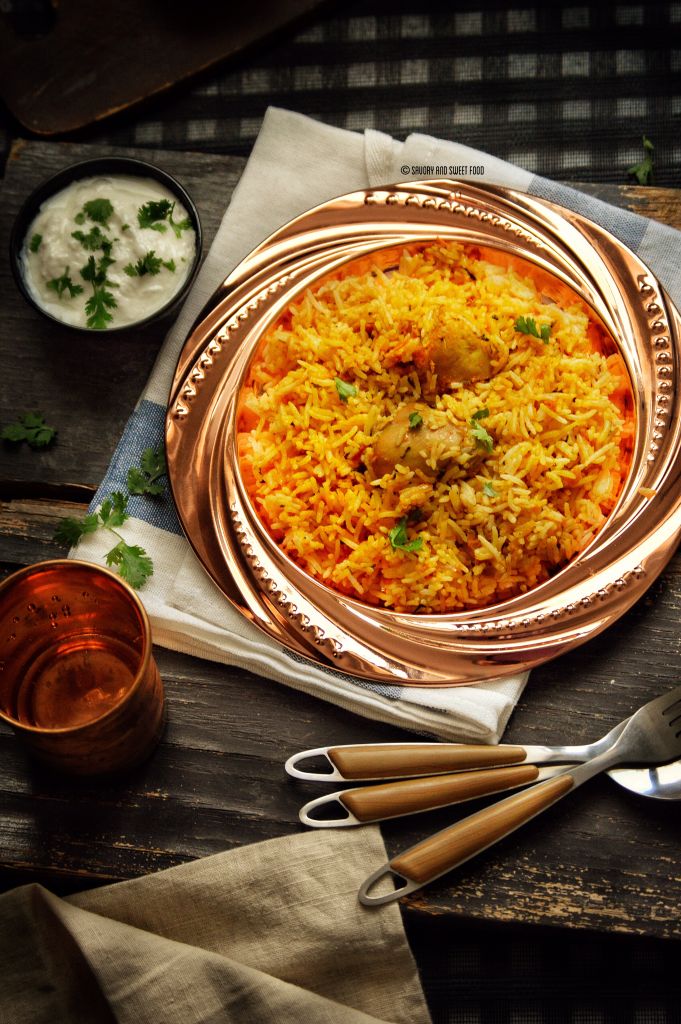 Usually during Eid day, the men in the house goes for the Eid prayers early in the morning all dressed up and handsome. And we ladies head straight into the kitchen, prepare the food, which would be beef/ chicken masala and puttu (rice cakes)/ neypathil (fried rice puris) for breakfast and then biryani, the sides and desserts for lunch. I usually prepare the dessert and the biryani masala the day before. Then we change into our new clothes, look all pretty hehe, go to visit our friends and family, some people come home to visit us. The best part is the eidiya money which the children get from the adults. I get it even now from my brothers! 😉 Then all have lunch together and then hibernation. 😀 Yess, everybody sleeps like crazy, like they have been sleep deprived for days, hahaha! Then in the evening we go to parks or malls etc etc. Soo this is how our end day goes.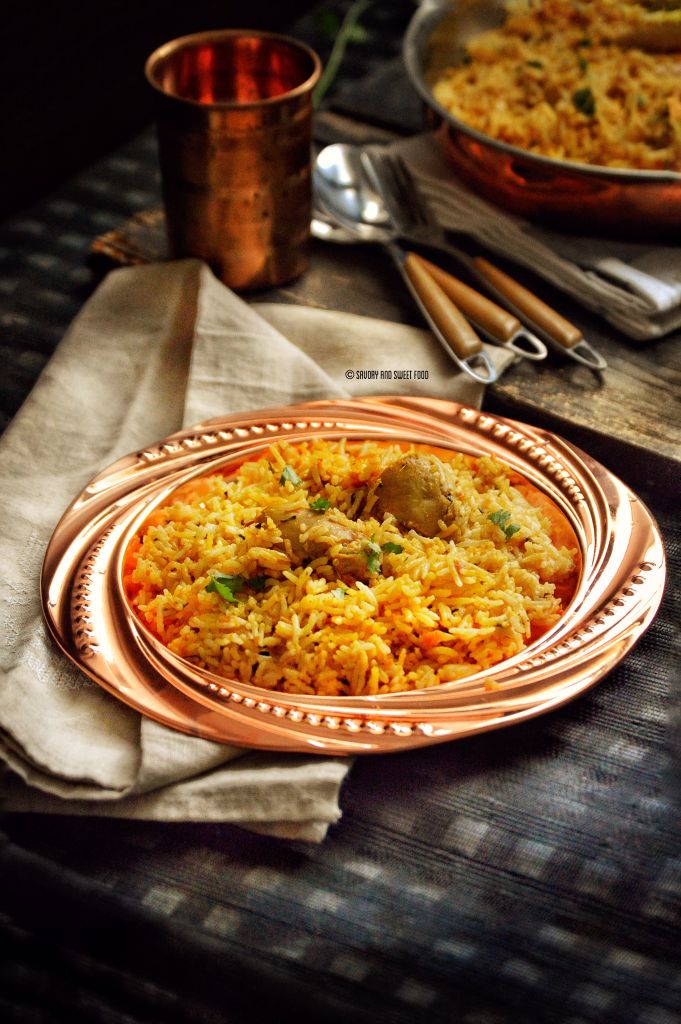 I had made this malai chicken biryani long back, even before Ramadan started and kept the pictures ready. I got this recipe from my dear friend Rafeeda's blog
'The Big Sweet Tooth'
, remember I did a guest post for her during Ramadan. This biryani was a huge hit here. It was a perfect recipe, Rafeeda thanks a lot for this. So I am thinking I will make this again tomorrow for Eid. You guys should try this too.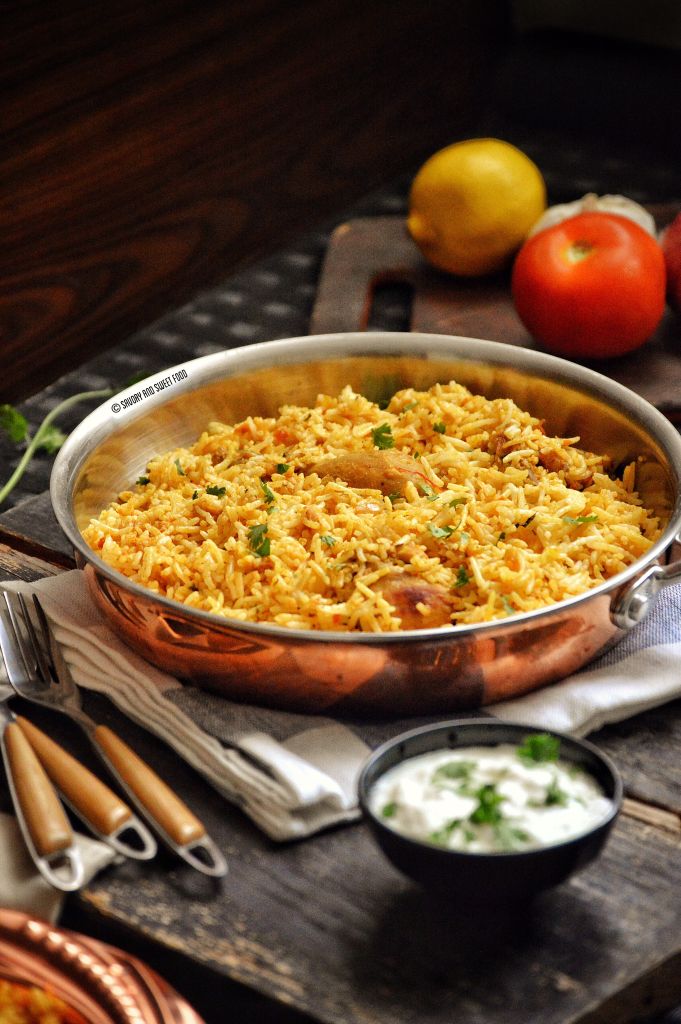 INGREDIENTS:
For the masala:
3 tbsp oil
2 meduim onions
2 tsp ginger garlic paste
4 cloves
2 cardamoms
1 stick cinnamon
2 large tomatoes, chopped
2 tsp coriander powder
½ tsp cumin powder
1 tsp red chilli powder
½ tsp turmeric powder
½ tsp paprika powder
½ tsp chilli flakes
2 tbsp yogurt
½ cup cream
½ tsp pepper powder
1 tbsp kasoori methi
½ tsp garam masala powder
Salt to taste
For dum:
2 tbsp milk, with a pinch of turmeric powder
2 tbsp chopped mint
2 tbsp chopped coriander
4 green chillies, chopped
NOTES:
I made ghee rice for this. The step by step instructions to make ghee rice can be found here.
The biryani masala should have minimal water. The masala should be quite thick, or else during dum, the rice will absorb most of the water and it will turn mushy.
DIRECTIONS:
Heat oil in a heavy bottom pan. Add all the whole spices and fry for about 30 seconds.
Add the onions, along with a pinch of salt, and saute till transparent.
Add the ginger garlic paste and saute for a minute, then add the chopped tomatoes and all spices from coriander to red chilli flakes.
Continue to cook it till the tomatoes are all mashed up and it starts to leave oil on the top.
Now add the chicken, along with the yogurt and cook till just done. If there is excess water at this point, increase heat to high and let it dry a little bit.
On high heat, add the lemon juice, black pepper, kasoori methi and garam masala.
Mix well and then add cream. Keep stirring till all is well mixed up and keep away from fire.
Wash and soak rice for 30 minutes. Cook the rice till done.
In a dum pot, place half of the rice at the bottom, pour few table spoons of ghee. Then place the chicken masala. Then layer the remaining rice on top. Spread the mint leaves, coriander leaves, green chillies and saffron milk.
Keep the biriyani on dum for 20-25 minutes.
[yumprint-recipe id='185′]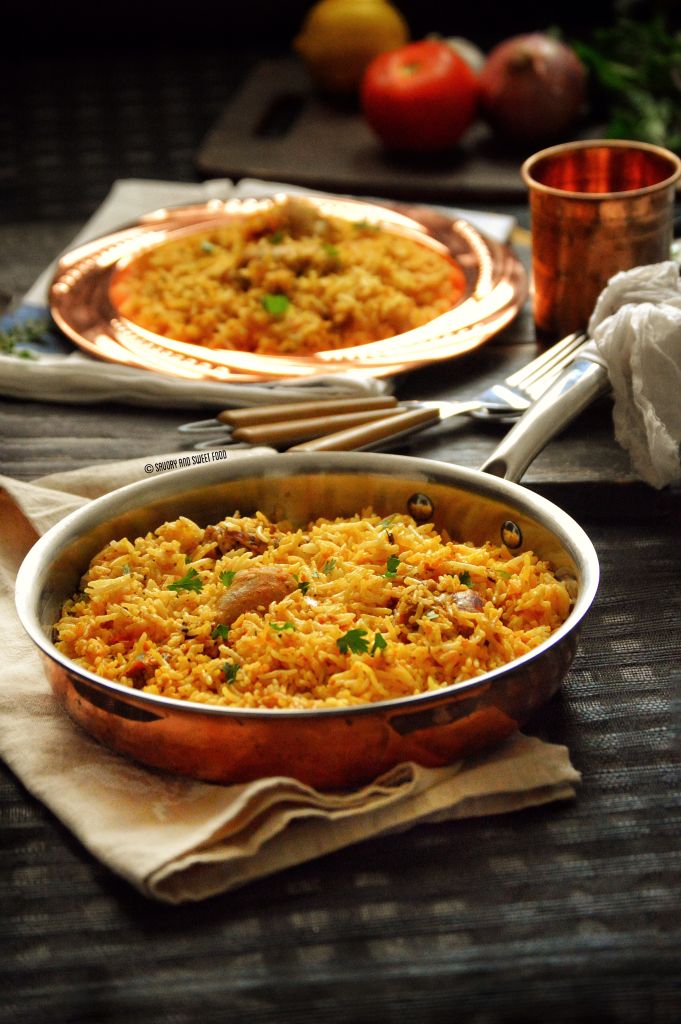 I am taking this biryani to Eid Eats 2016, which is being hosted by my ninja naan, flour&spice, and chocolate & chillies.