This pull apart cheesy chicken sliders make a perfect food for iftar or a party. A spicy chicken filling along with a flavour filled coriander mint chutney and melted stringy mozzarella cheese packed inside soft buns, are too much fun to eat and so delicious.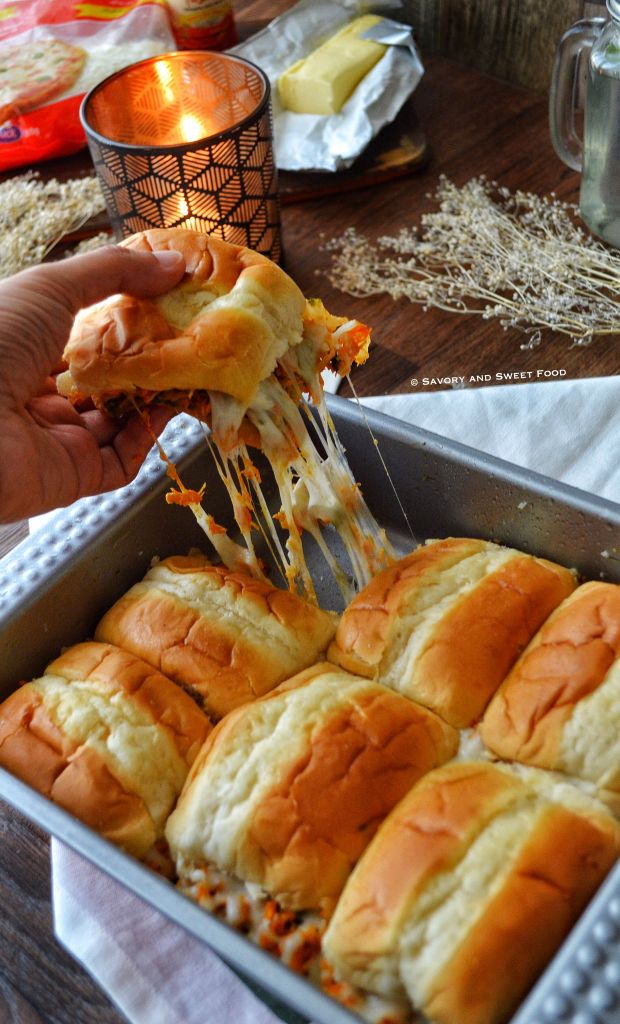 Ramadan calls for many recipes and unfortunately in most of our houses it includes deep fried foods. That really is a recipe for disaster. Everytime I think, I will make non-fried snacks for iftar, but sadly I end up making samosas, spring rolls etc which brings along loads of oil along with it.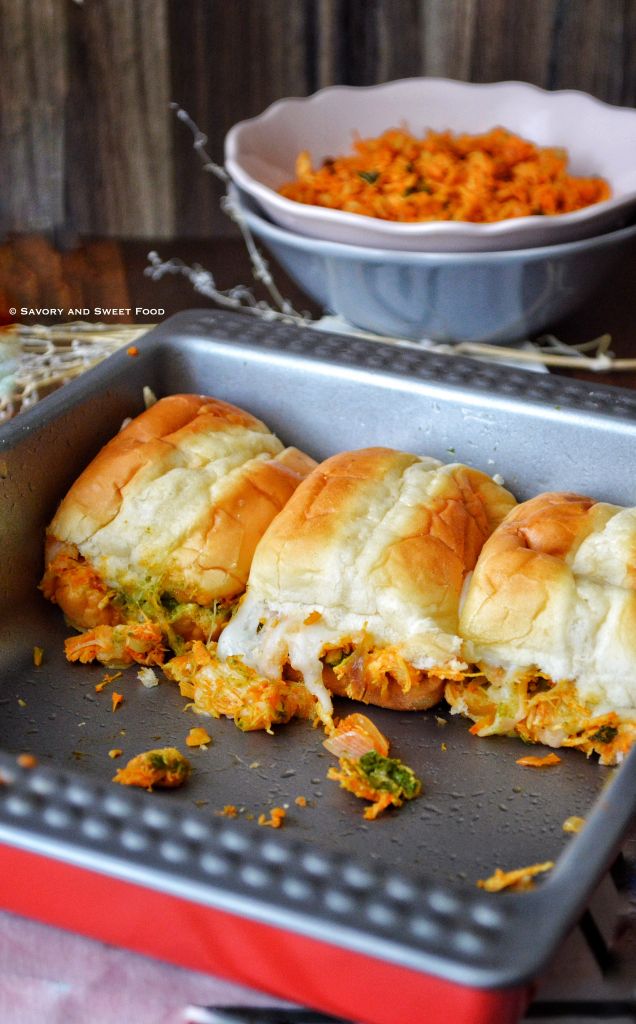 But today's recipe is a non fried one. It is a little heavy because of the mozzarella cheese but you won't feel that guilt like how you would feel after eating those fried goodies. These sliders tastes superb too.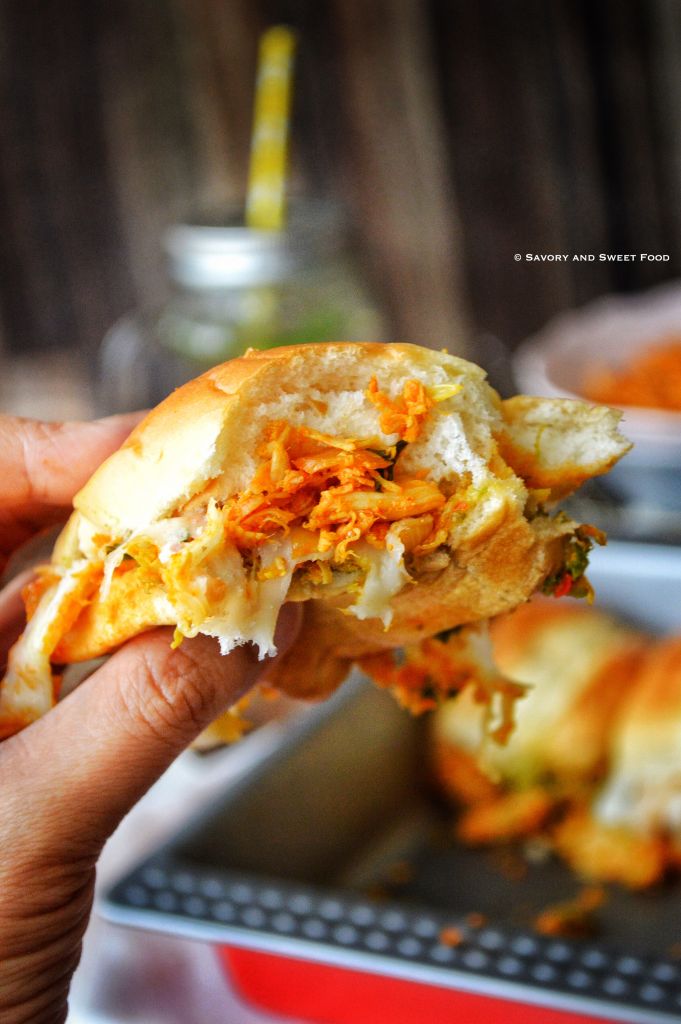 What I love the most is that the assembling part is very easy. You don't have to work separately with each bun. Instead just place the bottom part of the buns in a row in the baking tray, then spread out the chutney, chicken and mozzarella one on top of the other, cover with the other slice of bun and bake. Thats it. Super simple.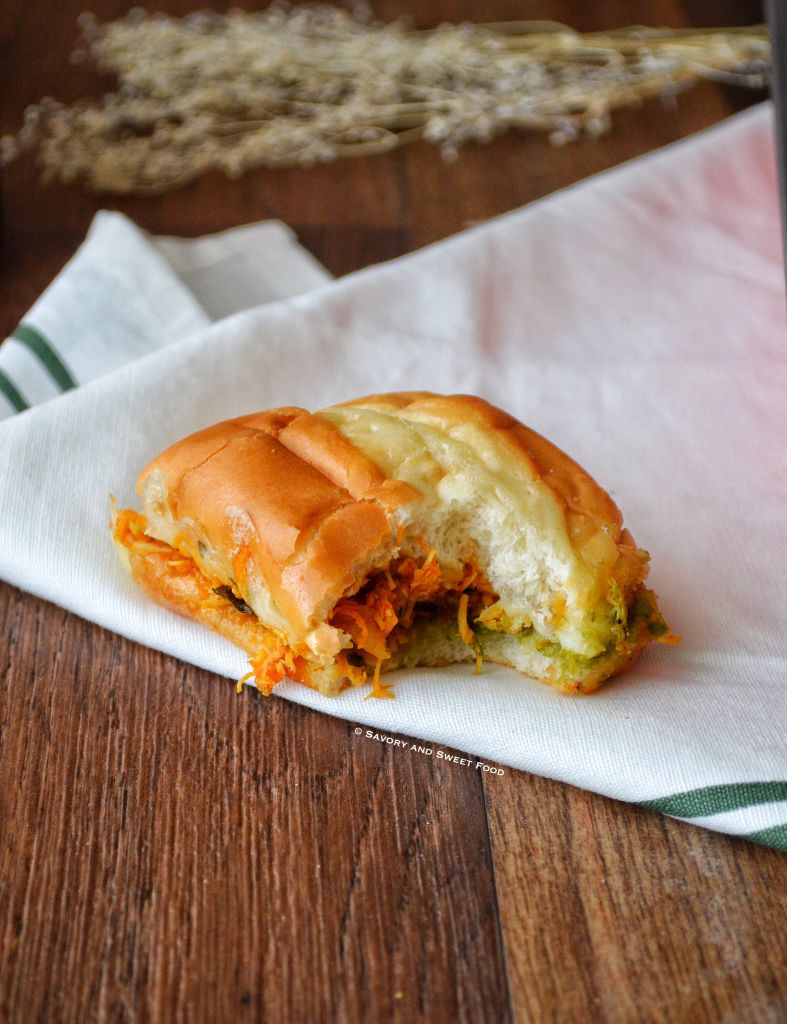 Please do give this one a try and hope you all like it. Let me know. 🙂
INGREDIENTS:
Slider buns/ small sized buns
Melted butter
Sweet chilli sauce/ chilli sauce
Chicken filling
Green chutney
Mozzarella cheese
For the chicken filling:
200g Chicken ( boiled in 1/2 tsp of chilly pdr, 1/4 tsp of turmeric pdr and salt and shredded)
2 medium sized onion chopped
1 green chillies chopped
3 cloves garlic chopped
1″ ginger chopped
1/4 tsp turmeric powder
1/2 tsp cumin powder
1/4 tsp garam masala powder
1 tsp Kashmiri chilly powder
3 tsp tomato paste
2 tsp sweet chilly sauce
1 tbsp coriander leaves chopped
1/4 cup water
Salt to taste
2 tbsp Oil
For the Green chutney:
Coriander chutney:
Coriander leaves- a bunch
Few Mint leaves
1-2 green chillies
5-6 pistachios
Garlic – 1 clove
Ginger- small piece
Sugar – a pinch
Salt
NOTES:
If the cheese is not melting evenly while baking, Just cover the baking tray with aluminium foil and bake further.
Try to get real soft bun.
Serve as soon as you take it out of the oven.
DIRECTIONS:
To make the chicken filling:
In a frying pan add the oil and sauté the onions, ginger, garlic, and green chillies for two mins.
To this add the spices and sauté for a minute.
Add in the tomato paste and the sweet chilly sauce and sauté well. Shake in the salt. Add in water. Cook till water dries a little.
Throw in the shredded chicken and mix well to combine. Finally top it with coriander leaves.
To make the green chutney:
Place all the ingredients in a blender and blend untill smooth.
To Assemble:
Cut open the bun from middle into two parts.
Place the bottom portion on a buttered baking tray.
Spread butter on each slice of bun.
Spread the green chutney on top of butter. Add sweet chilli sauce.
Sprinkle generous amount of chicken filling on top of the chutney.
Place a layer of mozzarella cheese. Cover with the top part of the bun. Spread butter over it.
Bake for 10-15 minutes until the cheese melts. Serve immediately.
[yumprint-recipe id='176′]