Luqaimat with Cream is a puffy sweet fried dumpling, dipped in sugar syrup and served with thick cream and pistachios.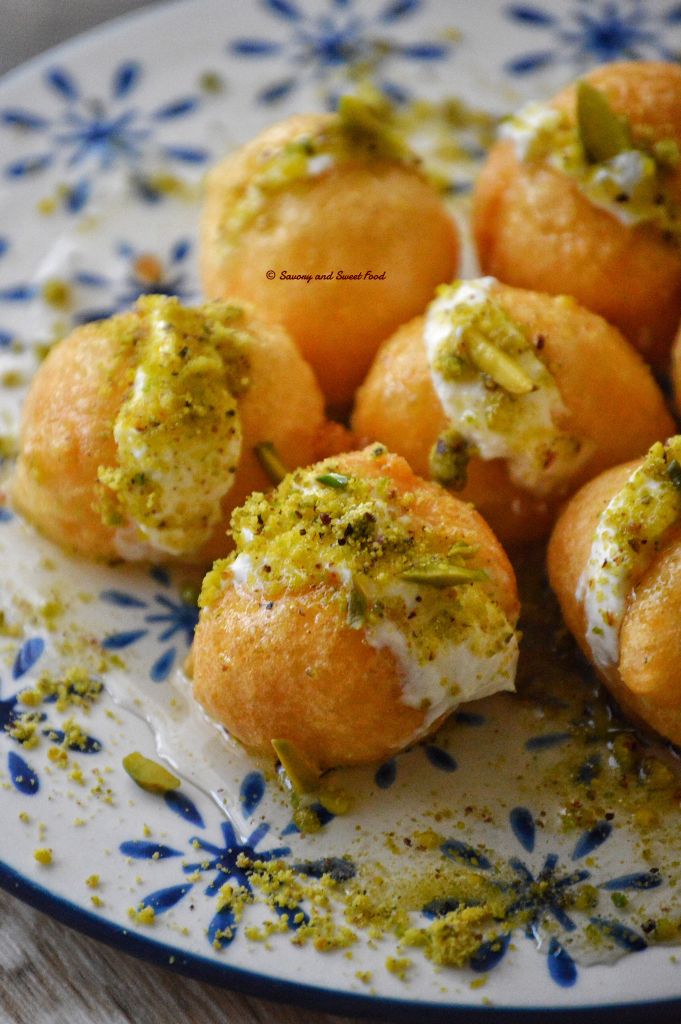 Its the 4th day of Ramadan today. Days are passing by too fast, and before you know it, Ramadan will get over soon. Really hoping that the time goes slow. Already 4 days of immense mercy are over, another 6 days left. For those who didn't know, Ramadan is known to be broken down into three parts.
The first ten days of Ramadan are known as the "Ten days of Mercy". The second ten days are a time for seeking forgiveness from Allah. And the third ten days is for seeking refuge in Almighty from Hellfire. So this is time to ask for mercy to Ar-Rahman, The Most Merciful. Hope we all can utilise this precious time to the fullest.
So lets go to today's dish, its an Arabian sweet dish which is popularly made during Ramadan, its Luqaimat with Ashta (cream). This sweet item is a must in the Arabian household during Ramadan. For me and my family Ramadan food is all about Arabic sweets even though we are Indians. But yeah, the savory snacks are mainly Indian.
Luqaimat is all of our favourite. I wanted to do something different with the traditional luqaimat, so I slit open the fried dumplings, added some thick cream and then poured the sugar syrup over it. It was really really yummy. So here I am sharing this recipe with you all. Hope you enjoy it.
Thank you Ethatha (my sister) for sending me this amazing recipe. <3