Sweet Corn Chicken Soup is a light and creamy soup made with creamed sweet corn, chicken stock and egg white drop.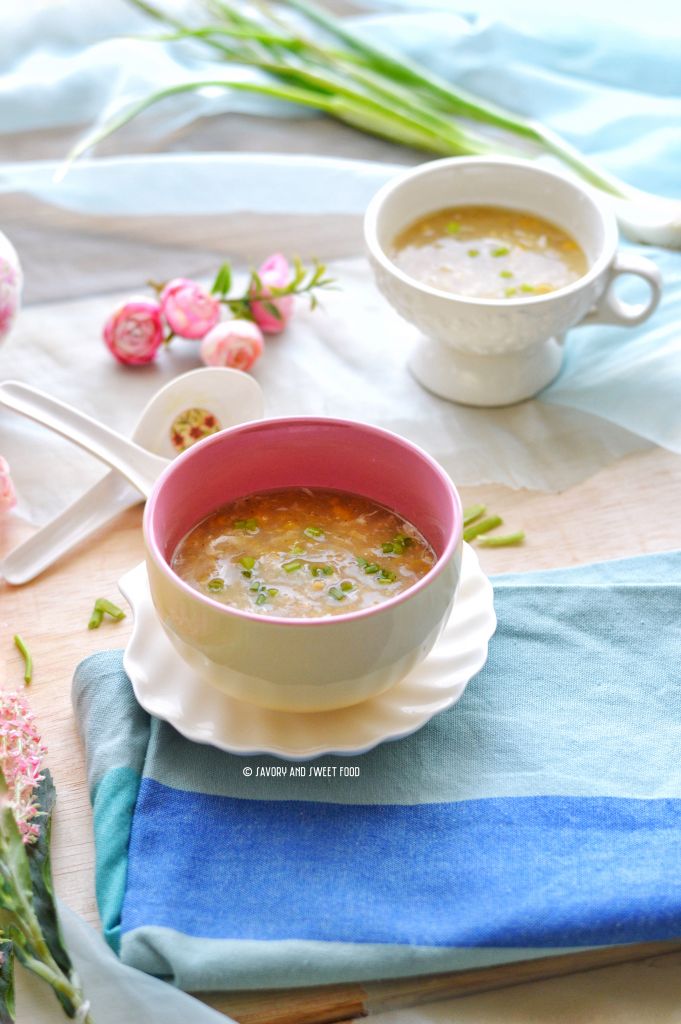 This is a classic soup which I guess most of you love. This has been one of the most requested recipes. So I thought its high time I post it now.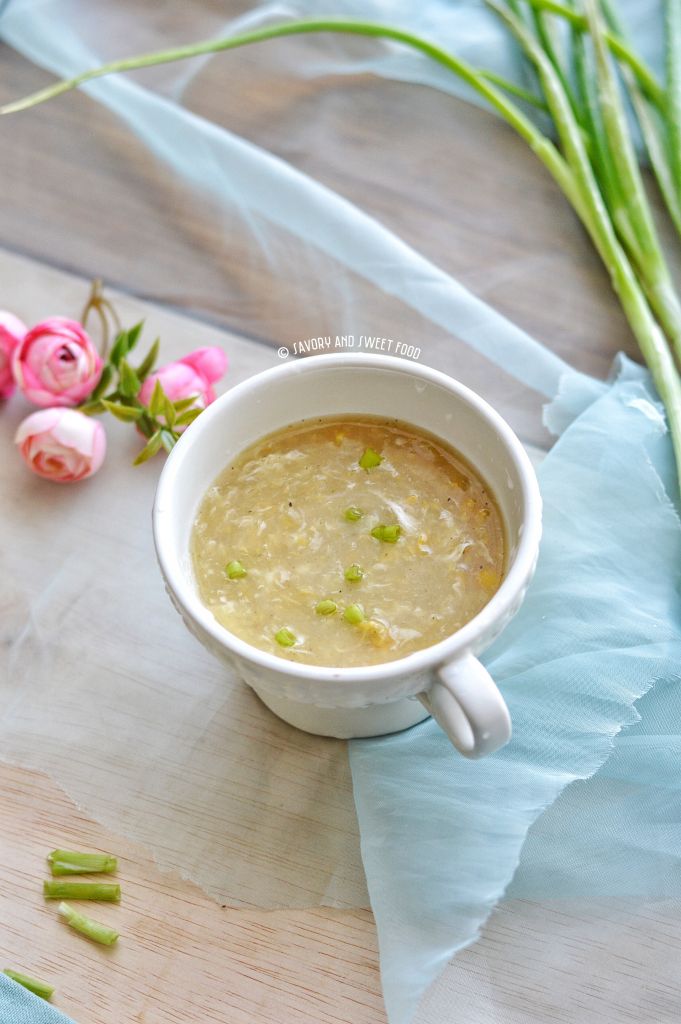 Its been a busy week for me and I have been cooking a lot. Keeping recipes ready for Ramadan, as the Ramadan series will be starting from 1st of June, God willing. Lots of appetisers will be coming your way soon. So stay tuned. 🙂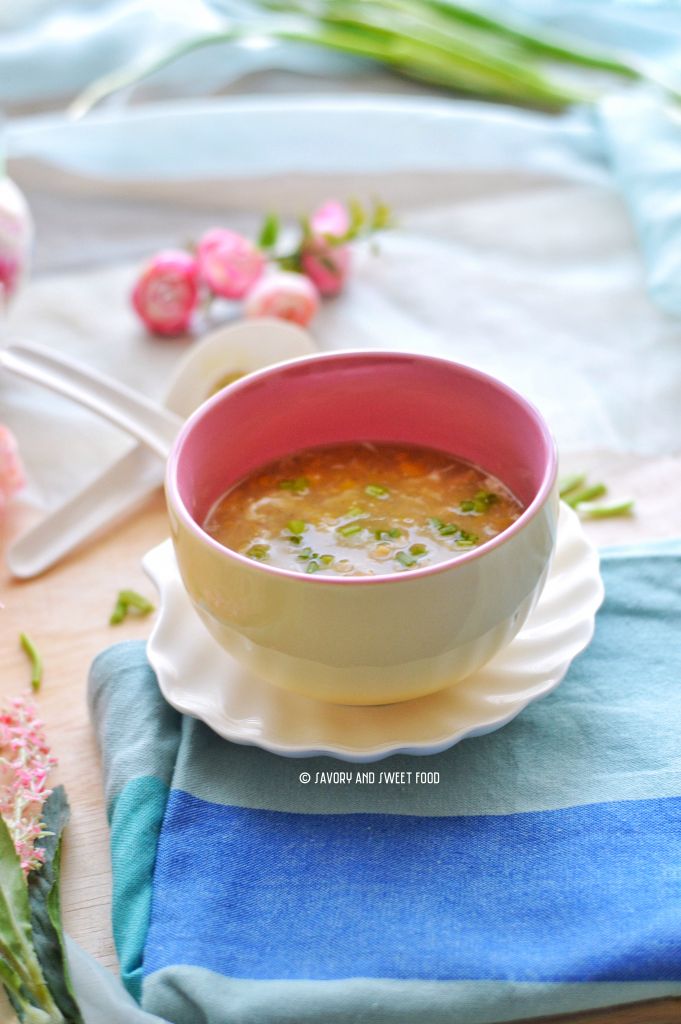 So in between all these elaborate cooking I wanted to have something comforting. So I thought of making this super simple soup and I was so glad that I did. It was exactly what I needed.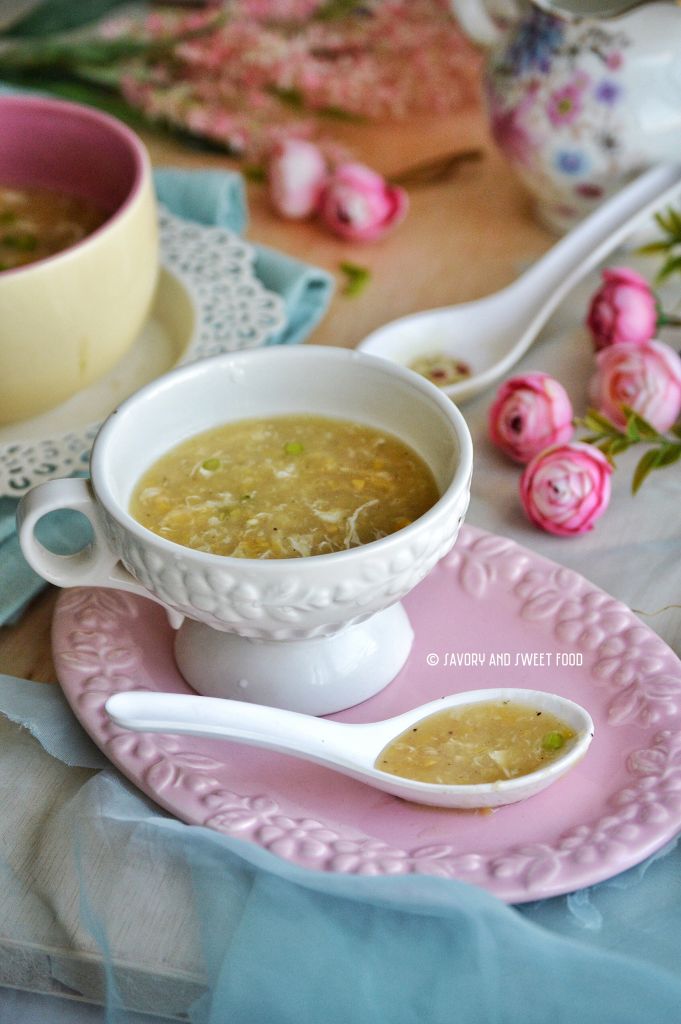 So everybody who wanted the recipe of sweet corn chicken soup, here it is. Hope you all will like it.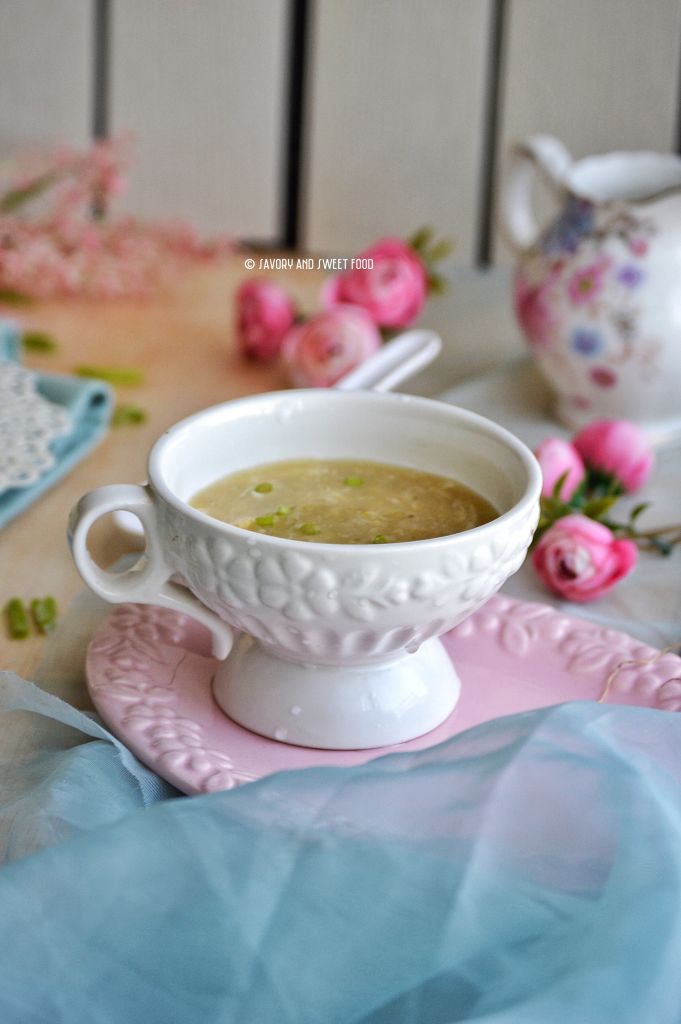 INGREDIENTS:
1 can creamed corn (420g)
1 cup chicken/vegetable stock
1 cup water
1 tsp soy sauce
1 tsp ginger minced
1 garlic clove minced
1 tbsp corn flour, mixed in a splash of cold water
1/2 cup shredded chicken
1 tsp vinegar
1-2 green chillies slit
salt and white pepper to taste
1 egg white whisked
spring onion greens
NOTES:
I added green chillies as I like my soup spicy. You can omit it if you don't want that heat in your soup.
If you don't like the flavour of white pepper, you can add black pepper too.
DIRECTIONS:
Place water, stock, creamed corn, soy sauce, vinegar, ginger, garlic, and corn flour over high heat.
Bring it to a boil. Add in the green chillies. Then turn down the heat to medium and cook till it thickens stirring occasionally. It may take about 15 minutes.
Add in the salt.
Turn off the heat and pour in whisked egg into the soup stirring immediately. It has to cook in ribbons throughout the soup.
Add in the shredded chicken, season with white pepper and serve.
[yumprint-recipe id='162′]