Almond and Rice Kheer is an Indian pudding made with almonds and rice as the base ingredients, cooked in milk and sweetened condensed milk. The addition of saffron gives it a very rich aroma.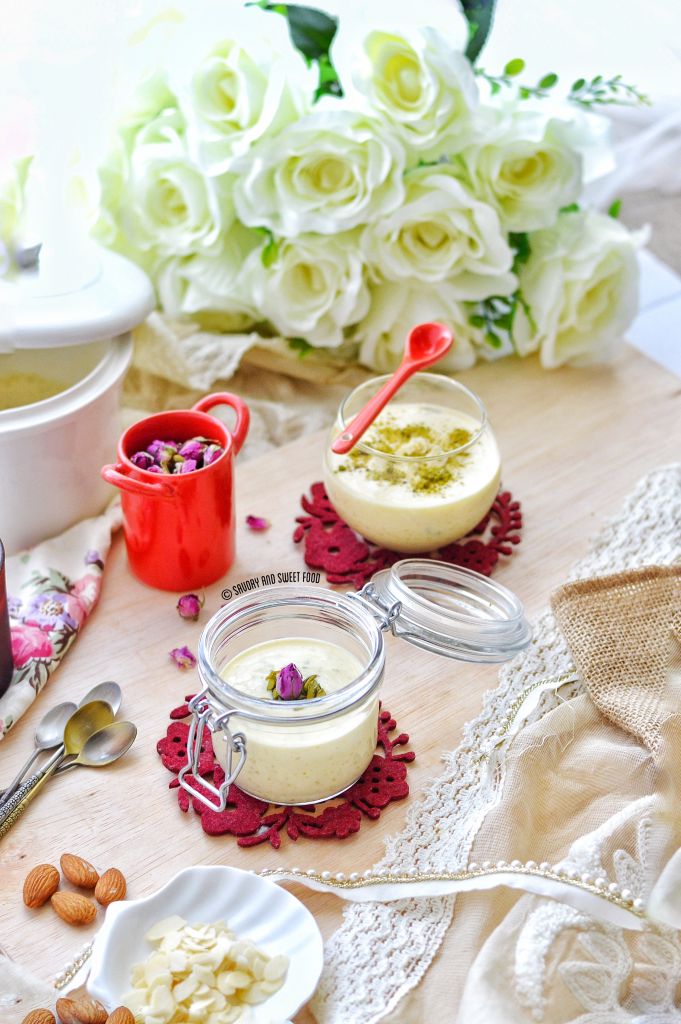 Desserts are the favourite part of any meal for me. I can't live without desserts. But I love Indian desserts the most…hmmm..noo I think I love Arabic desserts more…its better that I simply say 'I love desserts'. All types of desserts….equally!! 😀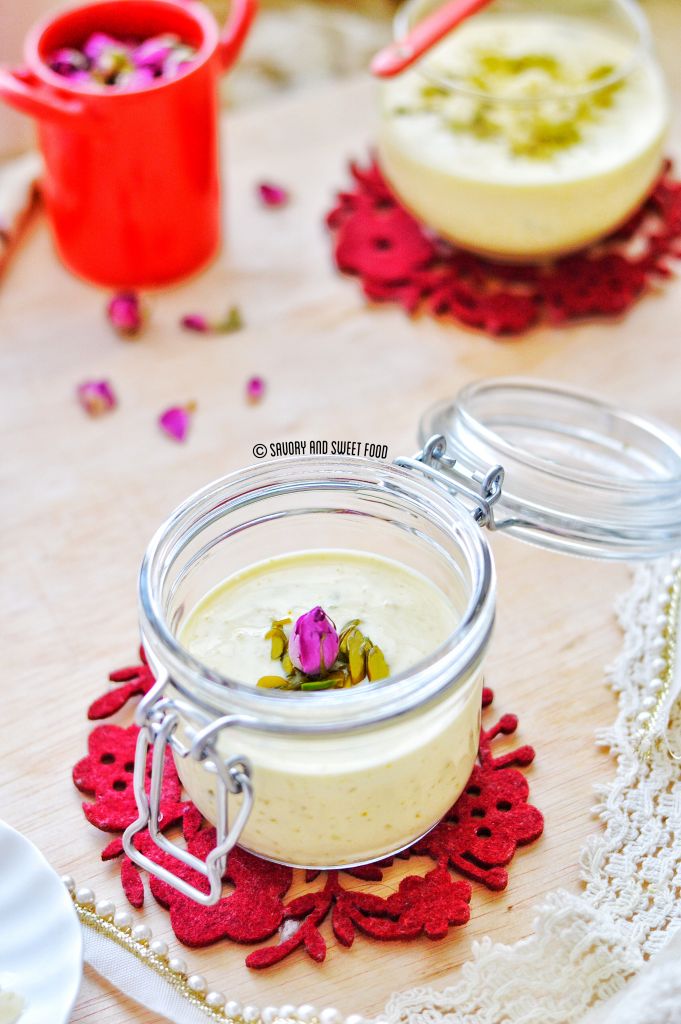 I have been making this kheer forever. My family loves this pudding. Over the years, I have made kheer with different combinations, depending on what's on hand. The recipe below is the perfect combination of ingredients, in my opinion.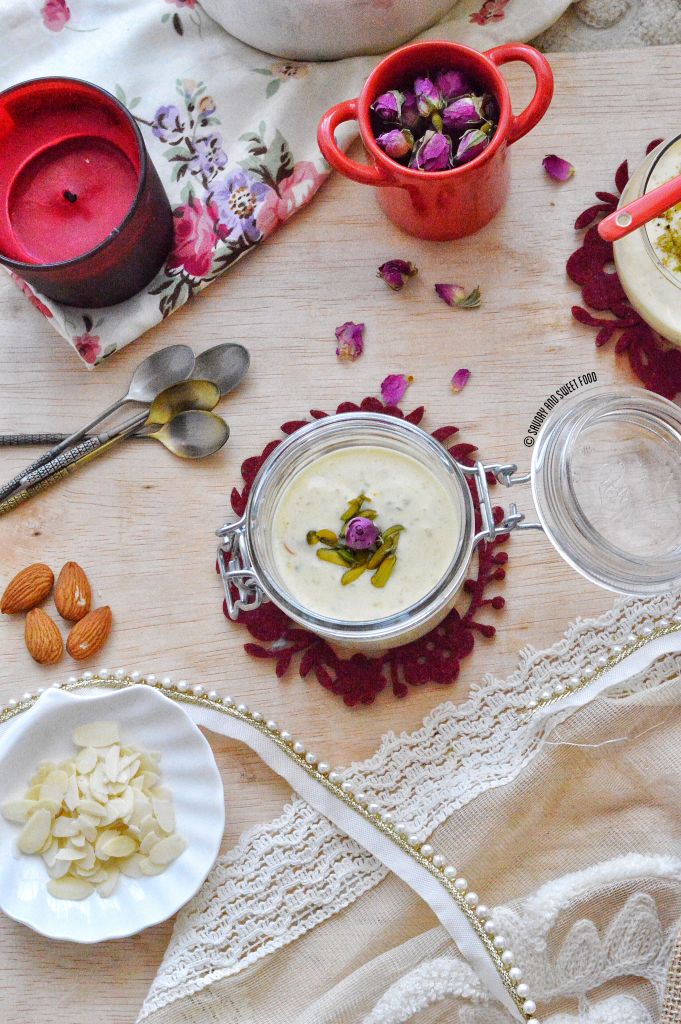 This pudding, owes its particular richness to the inclusion of whole milk, which has been reduced by nearly half during the cooking process to give a thick, creamy base.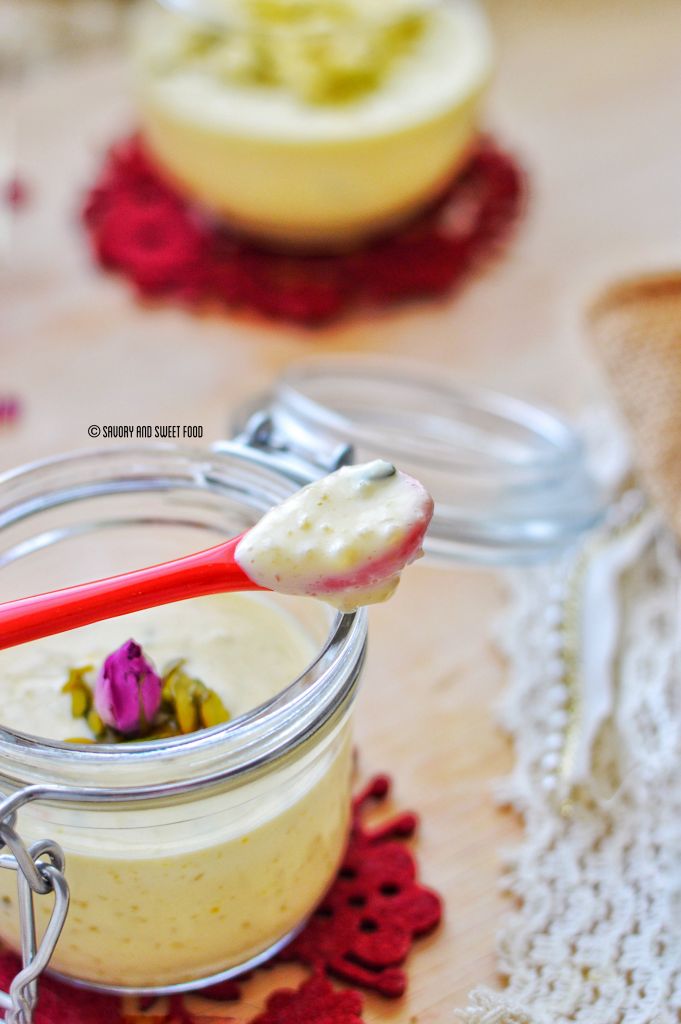 The rice is cooked in the milk, so the rice will absorb the milk and you will have rich flavoured puffed rice grains in the kheer. The addition of sweetened condensed milk takes this kheer to a different level. The richness, is just amazing.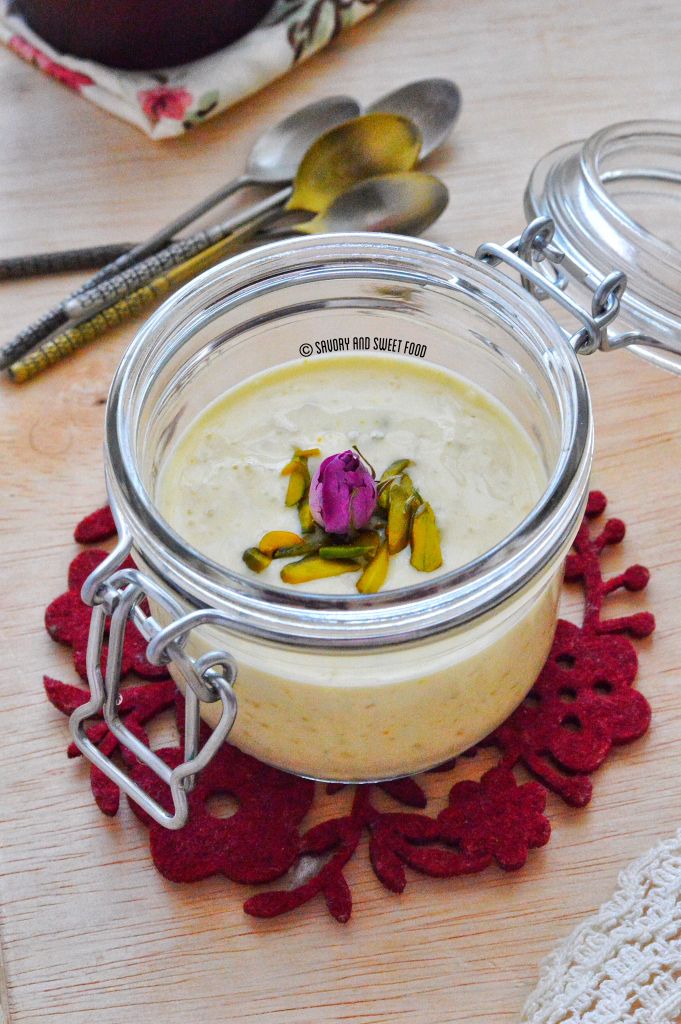 One of my favourite readers, Shinaz Shanib had requested to post a Kheer or payasam recipe and so I thought what better recipe than this can I share. So Shinaz, hope you like this dear. Here goes the recipe.
INGREDIENTS:
4 tbsp basmati rice
30 almonds (skin removed) plus 1/4 cup milk
1 tin sweetened condensed milk
1 litre milk plus 1/2 cup
few strands saffron
blanched and sliced pistachios
NOTES:
Check for the sweetness of the kheer and add sugar if it is not sweet enough for you.
Cardamom powder can be added as well
DIRECTIONS:
Soak rice in water for 1/2 an hour. Grind coarsely.
Grind the almonds to make a smooth paste. Add 1/4 cup of milk while grinding or after it.
Boil 1 litre milk. Add in the rice. Cook the rice in milk for about half an hour or more, stirring regularly. By this time, the milk will have reduced and thickened.
Once the rice is cooked, pour in a tin of sweetened condensed milk.
Let it come to a boil.
Add in the almond paste. Mix well.
Add in the saffron. Let it simmer for 5 minutes.
If the kheer is very thick for you, pour the remaining 1/2 cup of milk.
Finally add in the blanched pistachios.
[yumprint-recipe id='161′]