Thattukada Chicken Fry, chicken is marinated in lots of spices, crushed ginger garlic, red chillies and fried in coconut oil. The fried curry leaves adds such a wonderful aroma to the fried chicken and the fried masala crumbs takes this fry to the next level..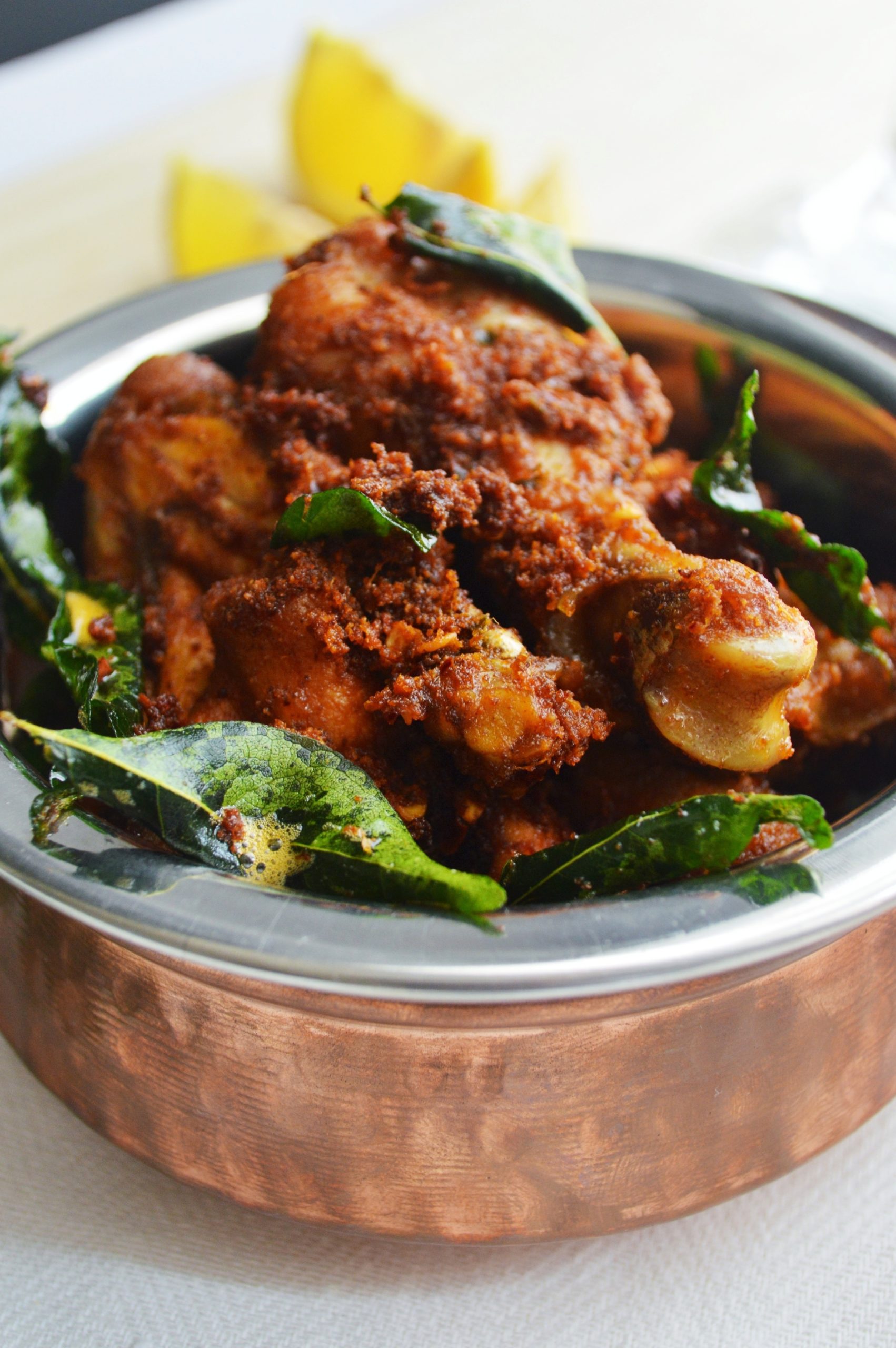 Thattukada Chicken Fry – Thattukadas are the local street food stalls in Kerala. They are often small covered push carts or vans or cycle carts. They mostly come to life in the evenings and you can find a big crowd of people enjoying the spicy, hot and delicious food there. I am sure that every Malayalee has tried this local fast food version at least once.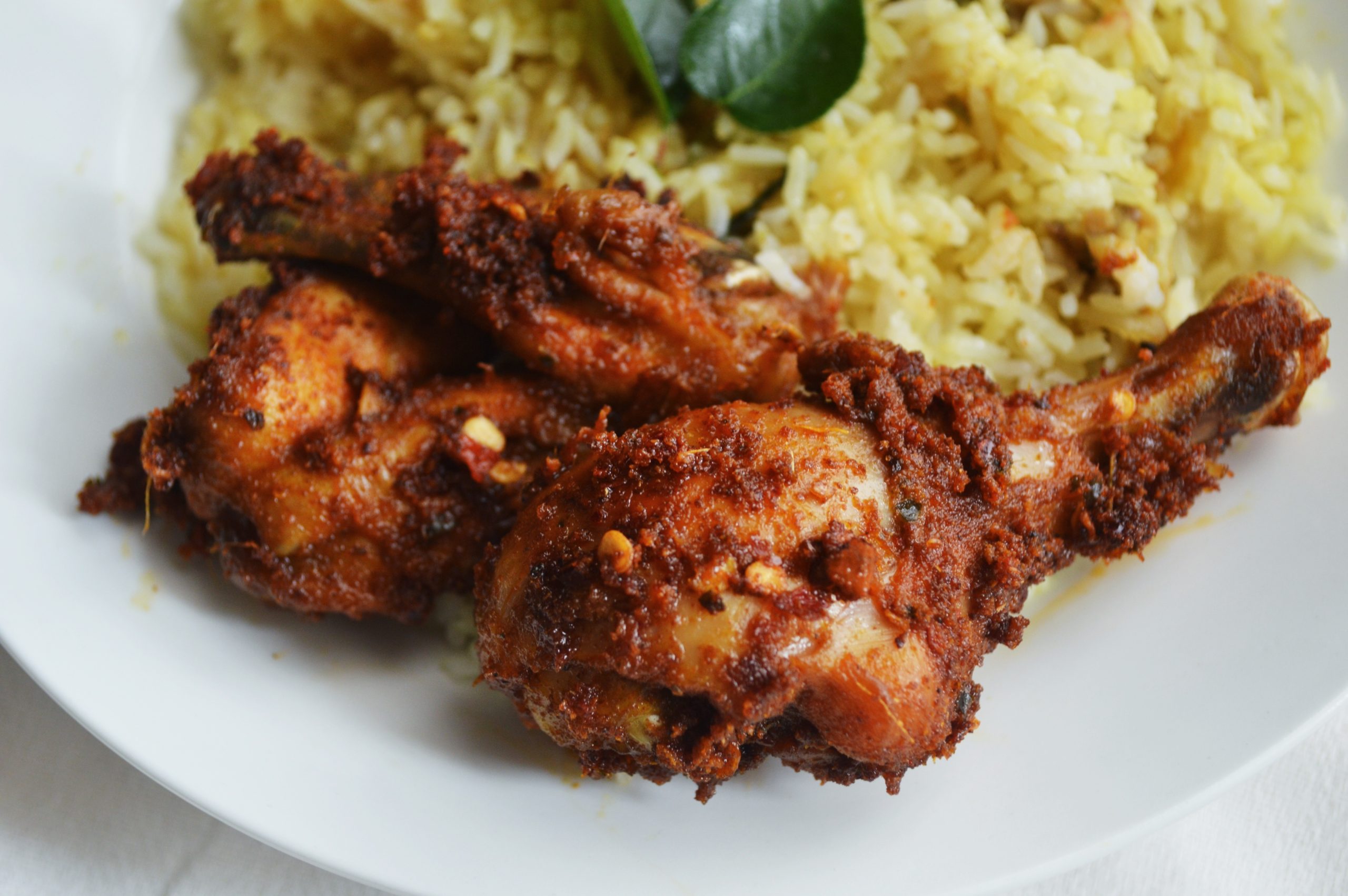 The food that is served in these places is usually quite simple- the usual tea and coffee, omelets, fish fry, chicken and beef curry and fry, the famous Kerala porotta, dosas (rice and lentil pancakes or crepes made on hot iron plate with a smear of coconut oil on top), banana fry, etc etc.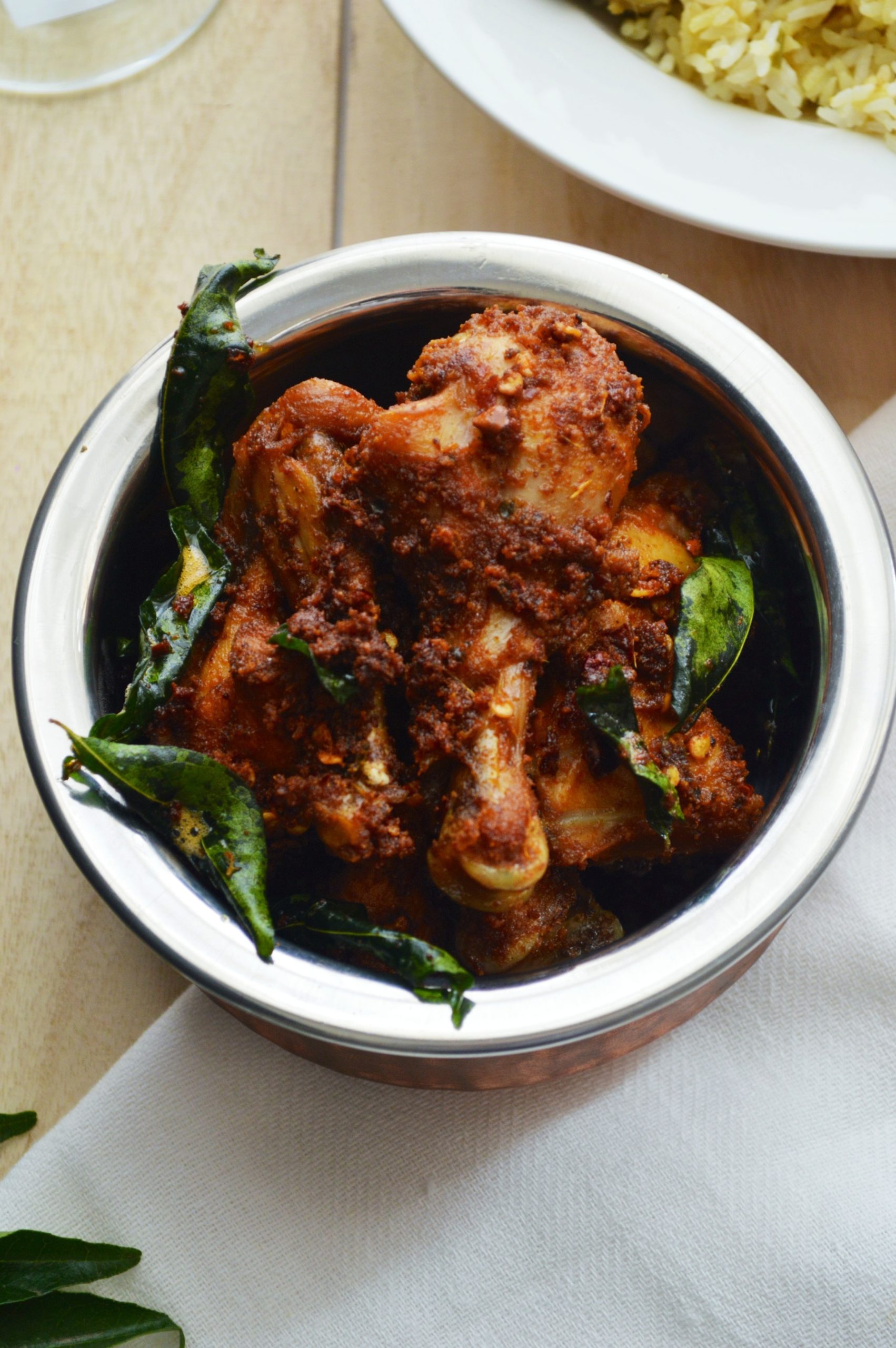 But let me tell you that it is the aroma of the cooking that does the trick. You just cannot ignore the smell if you are passing by these thattukadas. Half the appeal of the food stalls lies in its aroma. Its kinda like, aromatherapy for the stomach or like a food spa. 🙂
My love for thattukada food started after I got married. My husband is a passionate lover of thattukada food. As I was brought up in Dubai, I found street food highly unhygienic and thought that it was simply overrated. Little did I know about its amazingly addictive taste. When I had thattufood for the first time, it was like getting a little taste of awesomeness. Oh! It was sheer bliss. So now, every time we go home on vacation, a few visits to our favourite thattukada is a must.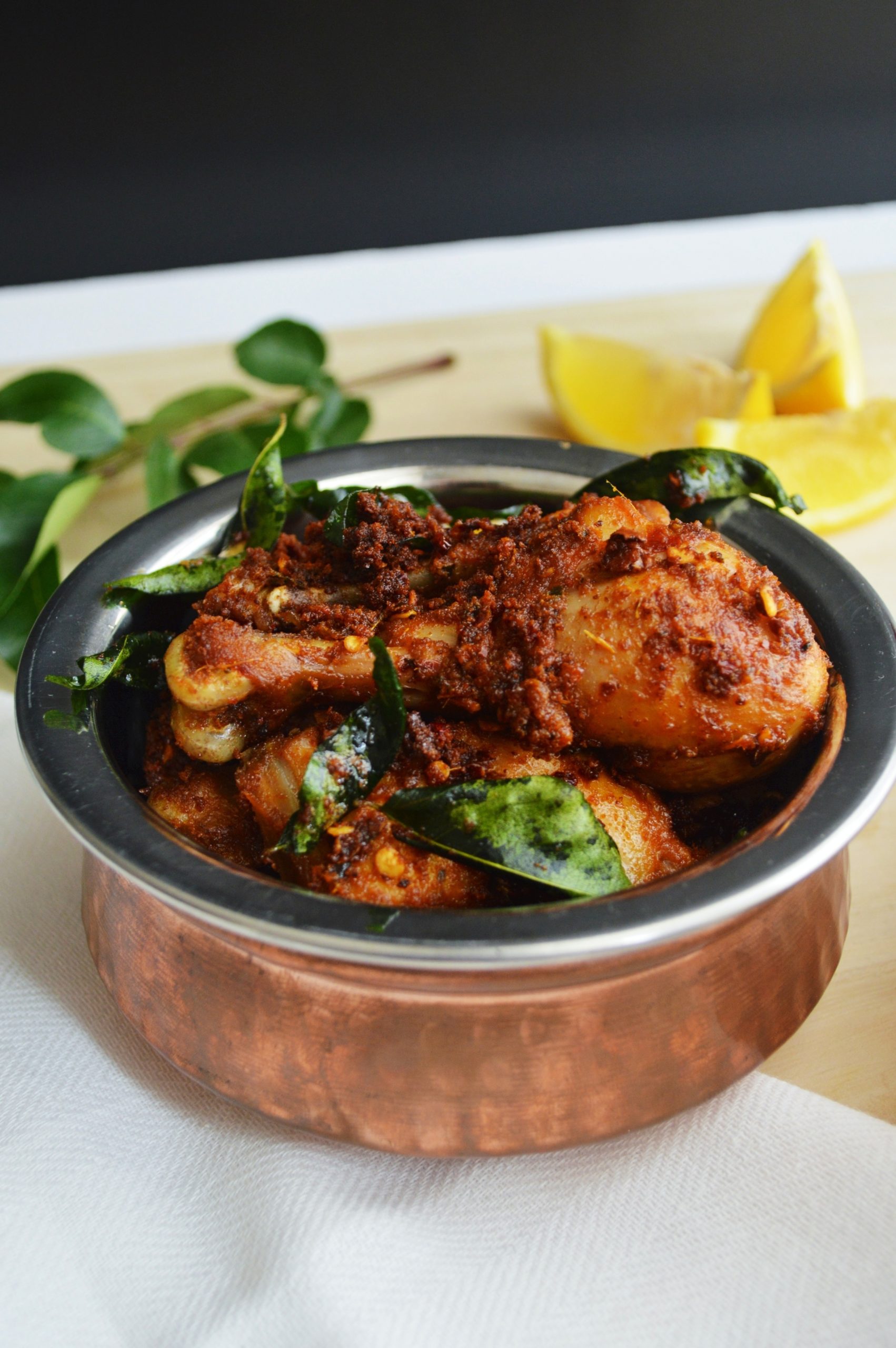 Ok now, lets get to the recipe I am going to share today, its that of a delicious Thattukada chicken fry. For this the chicken is marinated in lots of spices, crushed ginger garlic, red chillies and fried in coconut oil. The fried curry leaves adds such a wonderful aroma to the fried chicken. Its soo good. I have been wanting to post this for a long time. I came across this recipe through a forum in Facebook named Kannur food guide. I love that place. Its filled with ardent food lovers. All thanks to Maya Suresh for sharing this amazing recipe. You have made a great greaat contribution by letting us have this recipe. 🙂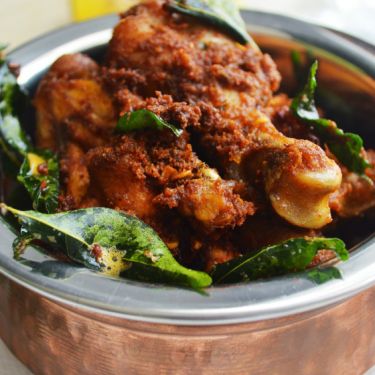 Thattukada Chicken Fry
Ingredients
INGREDIENTS
1

kg

Chicken

1/4

tsp

turmeric powder

2 1/2

tsp

Kashmiri chilly powder

11/2 tsp of spicy chilly pdr

1/2

tsp

coriander powder

1/2

tsp

garam masala powder

1/4

tsp

rice powder

2

tsp

ginger garlic paste

4

nos Kashmiri dry red chillies crushed

3

tsp

crushed ginger garlic

Juice of a small lime

2

tbsp

crushed curry leaves

Salt to taste

3-4

green chillies slit

Curry leaves

Coconut oil to deep fry
Instructions
DIRECTIONS
Mix everything with the chicken pieces and marinate it for 2-3 hrs in the refrigerator.

Deep fry in coconut oil.

Fry a little bit of curry leaves and green chillies separately and garnish.

Serve it with Kerala porotta or biryani.
Notes
Notes:
✔️ I crushed the ginger garlic separately in a mortar and pestle. But i pulsed the curry leaves and dry red chillies in a blender just twice.
✔️ The oil shouldn't be too hot (the chicken wont cook well but the outer part would get the golden color fast) or less hot (the batter will come off the chicken). Try to maintain a medium heat. Don't fry for too long or else the chicken will become dry.
✔️ How much ever you try, a little of the batter will come out of the chicken and settle at the bottom of the pan. Do take out those bits too and place it on top of the fried chicken. That is the highlight of the dish. It tastes delicious.