A delicious no-bake white chocolate cheesecake which is truly one of the best cheesecakes I've ever had!!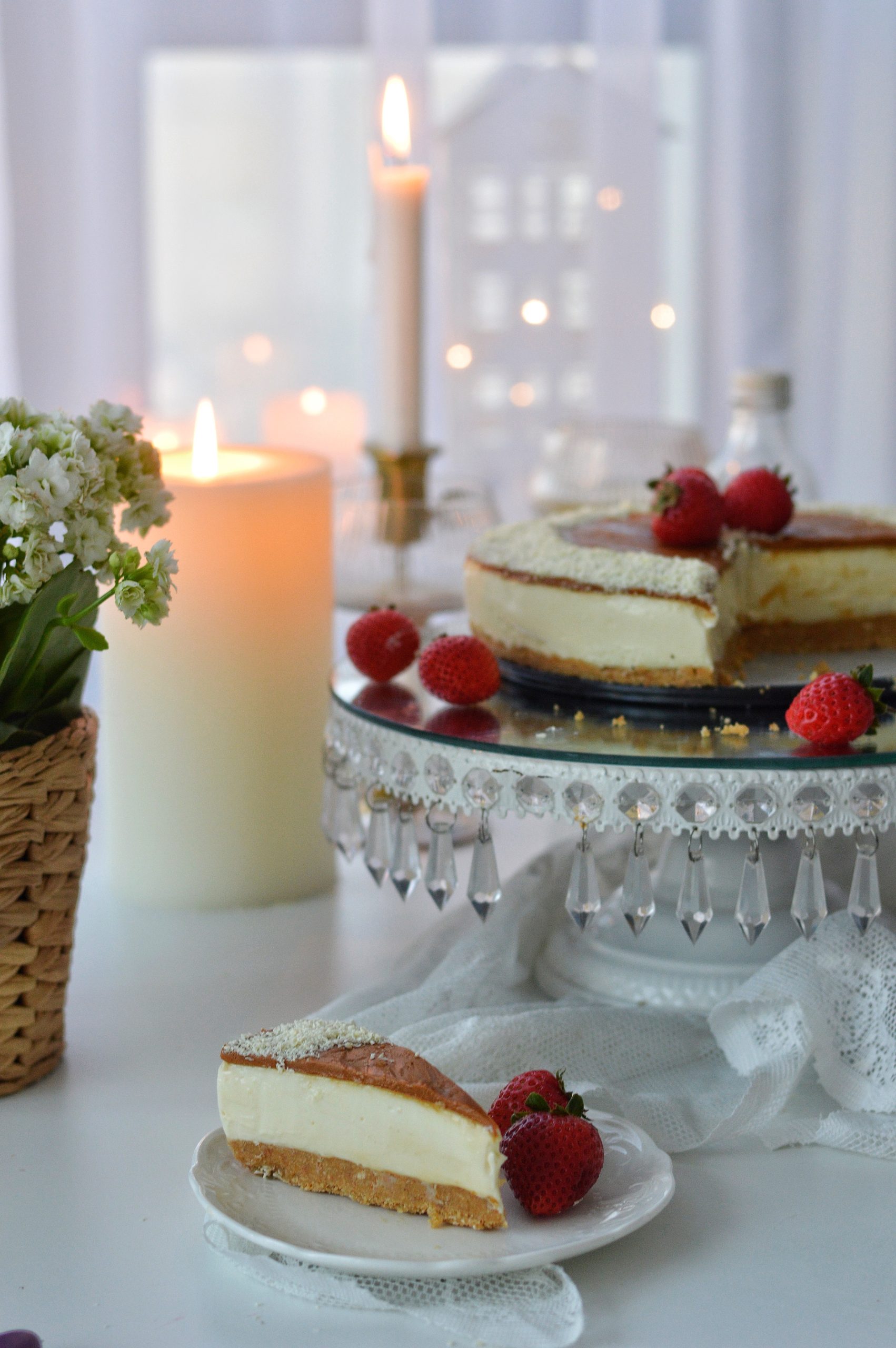 Looking for a decadent treat? Indulge in this creamy, smooth and rich white chocolate cheese cake. I have the confidence to describe this recipe as "perfect". Because this is simply the best, one of the most wonderful cheesecakes I have ever had, and have ever made. It has to be, as i got this recipe from India's most loved chef, Sanjeev Kapoor's website.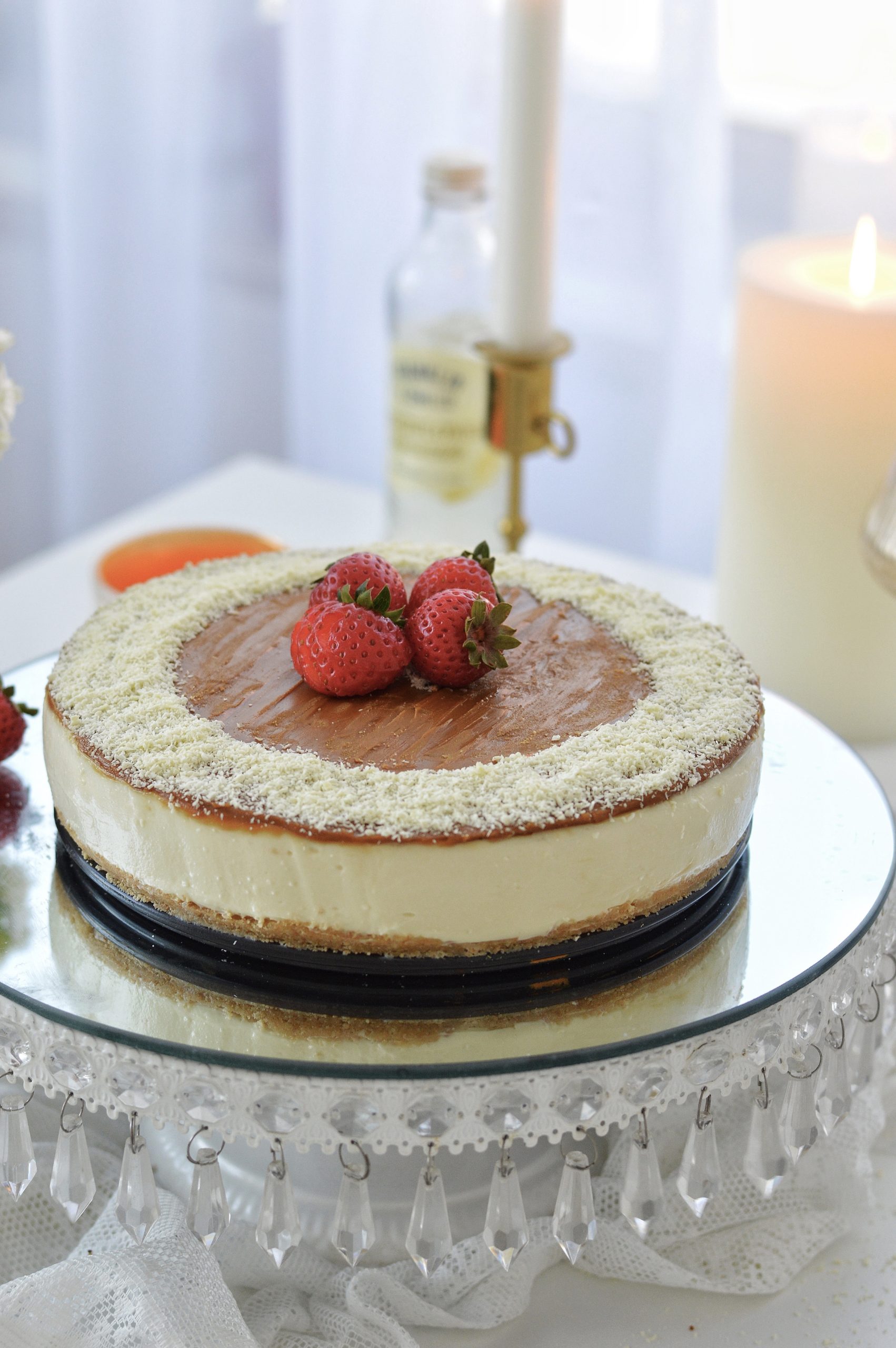 Aside from being the best cheesecake recipe from the taste point of view, i just simply luv the fact that this cheesecake doesn't require baking. So this dessert is super easy to make and super duper good to eat. 🙂 Try making this scrumptious cheesecake to make a show-stopping end to any party. Enjoy!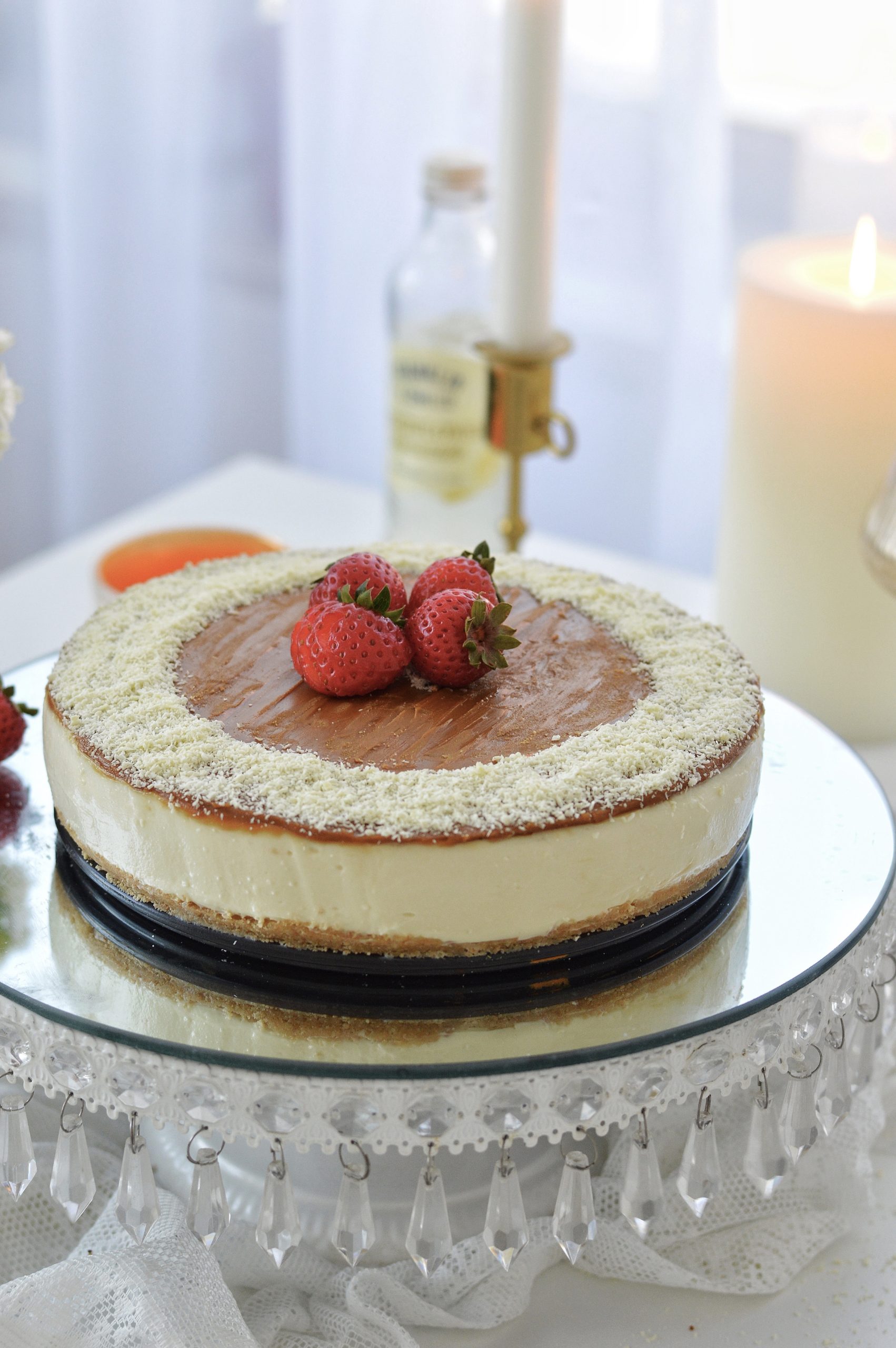 White Chocolate Cheesecake
Ingredients
2

Cups

powdered digestive biscuit

100

Grams

melted butter

2

Cups

cream

½

Cup

caster sugar

1½

Cups

cream cheese softened at room temp

1

Tsp

vanilla essence

2

Tsp

gelatin

melted in 2 tbsp water in microwave

180

Grams

melted white chocolate
Instructions
1. Butter an 8 inch springform pan and line with baking paper

2. Crush the biscuits and put them in a bowl. Add the butter and mix. Line the tin with this mixture and press well. Keep it in the refrigerator for fifteen minutes.

3. Mix gelatin with two tablespoons of water and melt it in the microwave oven for forty five seconds.

4. Take fresh cream in a bowl. Add castor sugar and mix. Add vanilla essence and cream cheese and continue to mix.

5. Melt white chocolate in the microwave oven. Whisk well and add it to the cream and cheese mixture. Mix well.

6. Pour the melted gelatin through a strainer into the above mixture and mix well.

7. Pour this mixture over the biscuit base in the tin. Let it set in the refrigerator for 4-5 hours.

8. Sprinkle some grated white chocolate or melted lotus over the top and top with strawberries.
Notes
✔
Do not substitute the fresh cream with whipping cream. I used thick cream.
✔
Do not pour very hot gelatin into the mixture. Let it cool a little bit.
✔
You can either use a springform pan or a tart tin.