This Toffee Pudding is a no-bake pudding with a buttery biscuit base, a milk pudding, chopped nuts and topped with a light and airy Toffee Cream.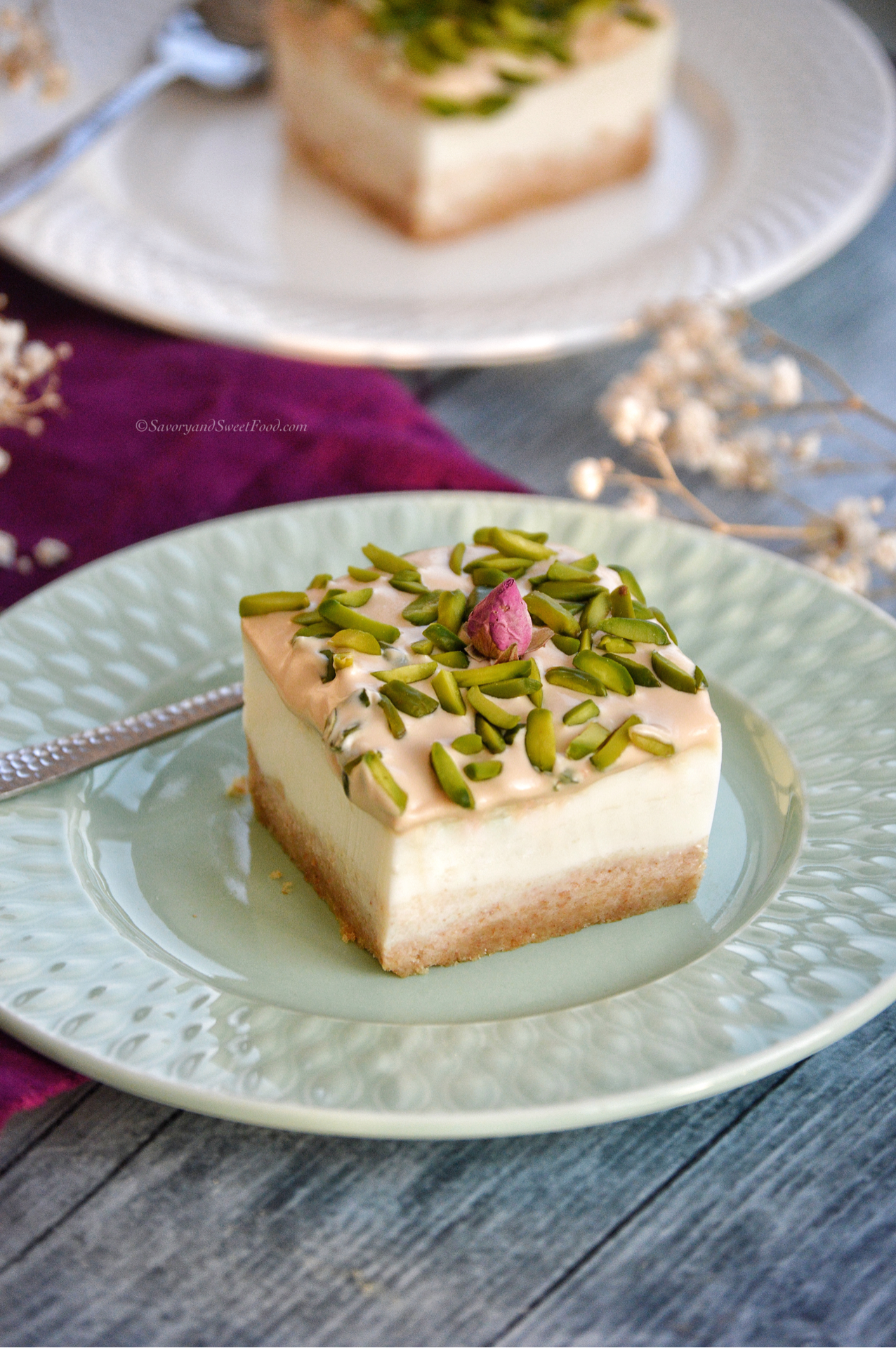 My younger brother, Farhan who is also my best friend is going to get married soon, in shaa Allah. Yes, he is engaged to this sweet girl, Fida who is gem. It doubles the happiness when you know that you are going to get a sister in law with whom you can gel so well. I am beyond happy and excited for the day she will officially be a part of our family, in shaa Allah.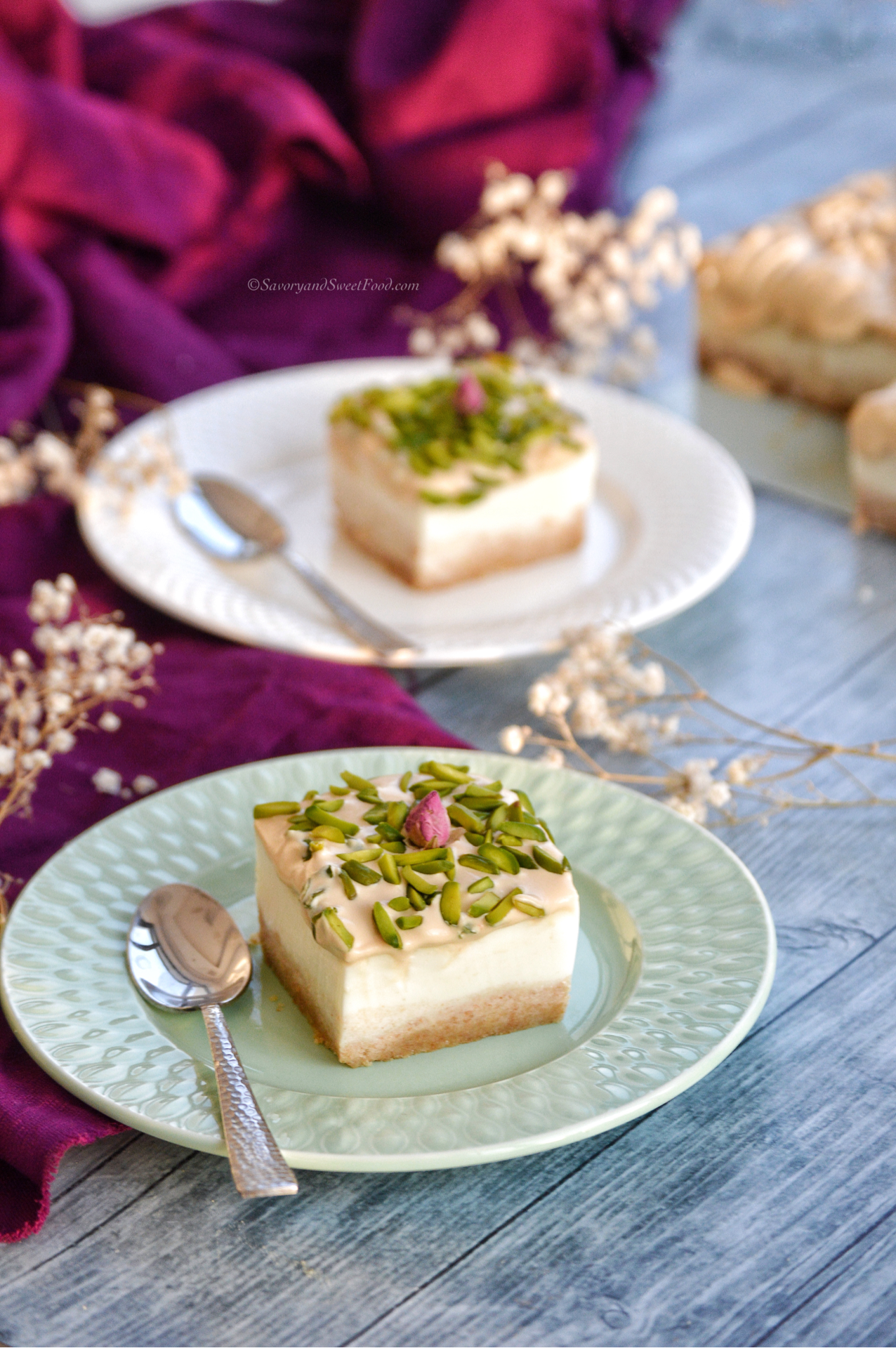 The entire credit for this recipe goes to Fida's mom, Najla Rasheed. Najlatha is a greaat cook, maa shaa Allah. She prepared an elaborate and delicious feast when my family went to their home which unfortunately I missed. My family couldn't stop raving about the food they served. My brother specifically mentioned this Toffee Pudding. This was one of those dishes that, as soon as I heard about it, I immediately knew I needed the recipe. I requested for the recipe, I am shameless like that. 😆 But they were so sweet to share the recipe with me right then. We made it and devoured every spoon of it.
I am sure that Fida and her mom is going to be a part of my blog from now on. I can see myself asking them for more recipes in the future, hehe.
Hope you give this recipe a try. Please do read the notes before starting to make the dessert. 👍🏻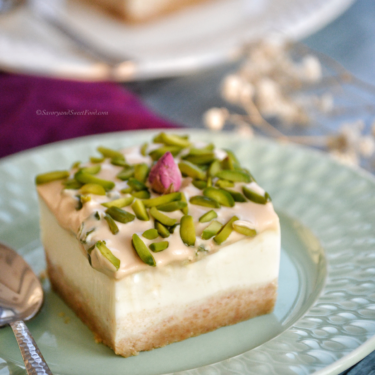 Toffee Pudding
Ingredients
3

Cups

Powdered Digestive Biscuits

150

Grams

Butter

Melted

1

Liter

Milk

10

Grams

Agar

Soaked in 1 cup water

1 tin

397 grams

Sweetened condensed milk

1 ½

Cups

Whipping cream

½

Tin

Caramel

Or 1 tin sweetened condensed milk to make caramel

Pistachios

Sliced

Almonds

Sliced
Instructions
Powder the biscuits and pour melted butter into it. Mix well.

Place it on a 9 by 13 inch pan and press it down well. Refrigerate it.
To make milk pudding:
In a sauce pan, add milk and let it come to a boil.

Meanwhile in another pan pour agar along with the soaked water and melt it completely. Pour more water if needed.

When the milk comes to a boil, pour condensed milk. Mix well.

While the milk is still hot on medium heat, pour the melted agar thorugh a strainer and mix immediately.

Pour this mixture over the biscuit mixture and let it set completely for about 2 hours.

Once set, add generous amount of pistachios and almonds.
To make toffee cream:
In a bowl, whip up the whipping cream until it holds medium stiff peaks.

Add the caramel and whip again until it turns stiff.

Refrigerate it for an hour.

Spread a thick layer of the toffee cream over the milk pudding.

Add another layer of the nuts and enjoy.
Notes
It would be better if you make this pudding in individual small serving bowls as cutting into slices with a thick cream layer would be difficult, as the cream is a little on the runnier side.
If you want the toffee cream also to set like a mousse, add gelatin to it.
It tastes even better when the milk pudding layer is thinner and than how I made it here in the pictures. The thickness of both toffee cream and milk pudding should be the same.
Caramel can be made from a can of condensed milk like this. Click here.