A rice pudding in a pie form with a buttery, crunchy caramelised nuts and biscuits base.
Eid is in few days and I had said in my previous post that I will be posting two more dessert recipes before Eid. But things didn't go as planned, so I'll be able to post only one. But this one is definitely a crowd pleaser.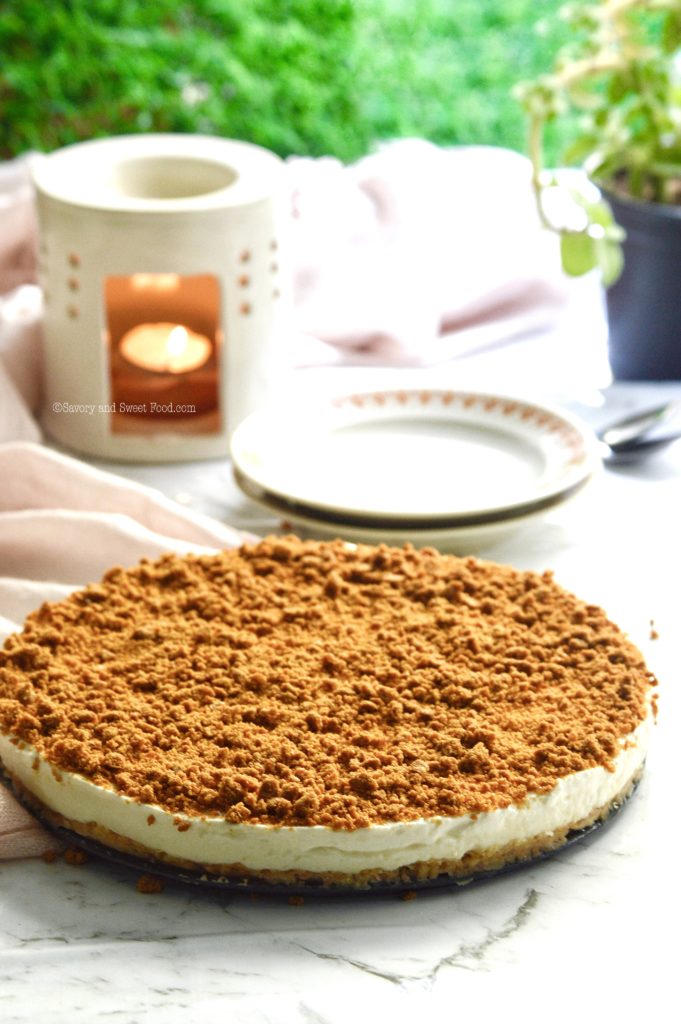 I was very impressed with how this dessert came together. With the smooth and creamy rice pudding and the crunchy caramelised nuts base, this is going to be the dessert of your dreams. This recipe started off somewhat like a novelty, but as it started to disappear piece by piece, I knew we had a winner.
My favourite part in this is the nuts and biscuits base. It tasted phenomenal. I was so impressed with myself for coming up with this crust recipe. I can see myself playing around with this crust recipe in my future dishes. I started off this recipe with only the rice pudding part first, about 3 months back when I was in Kuwait (feels like that was ages ago). I layered it on top of sugar syrup coated rusks. Then I improvised this recipe by changing the base. It was at the fifth try that everything came out perfect and I was satisfied with the recipe.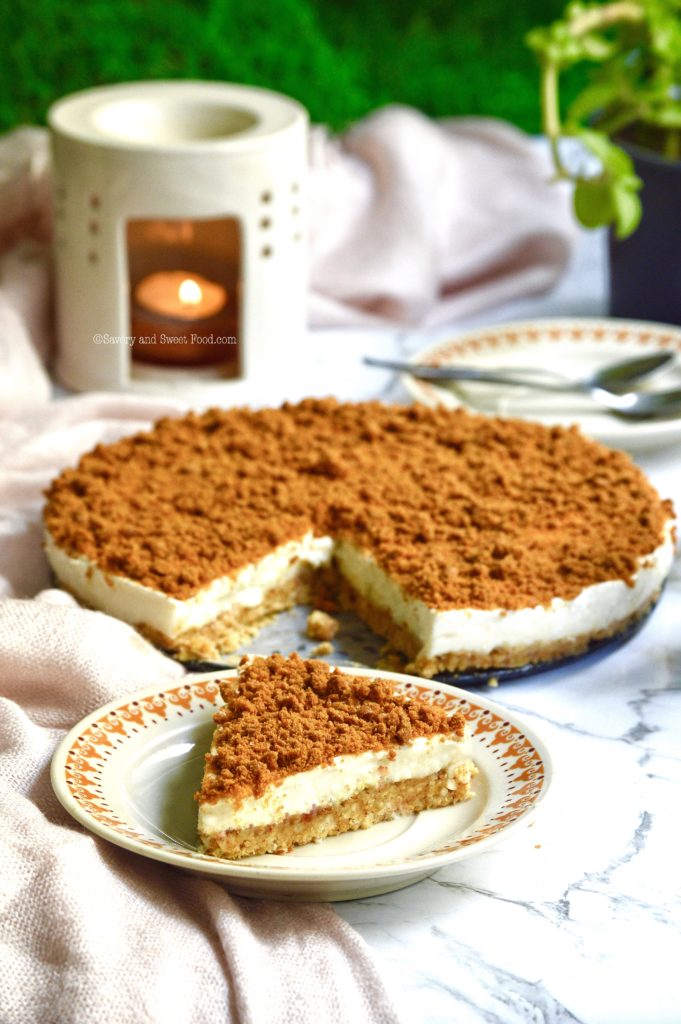 Hope this dessert will make it to your dessert table on Eid and hope it will be a hit. 🙂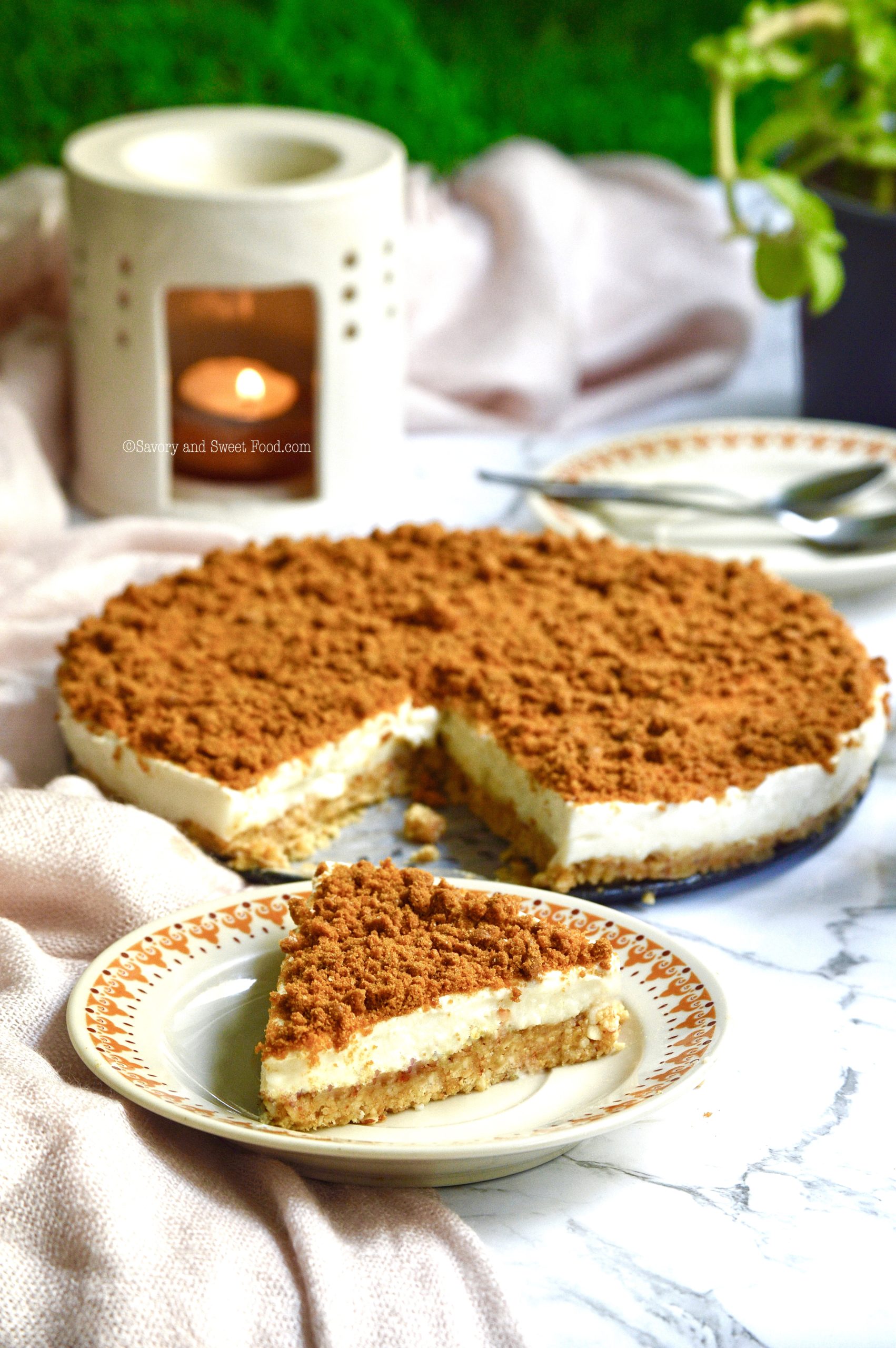 Caramelized Nuts Pudding Pie
A rice pudding in a pie form with a buttery, crunchy caramelised nuts and biscuits base.
Ingredients
For the crust:
100

g

Butter

1 1/2

cups

Almonds/cashews/peanuts

3/4

cup

Sugar

6

Digestive biscuits
For the filling:
2 1/2

cups

Milk

1/2

cup

Condensed milk

1/4

cup plus 2 tbsp

Rice flour

1/4

cup

Sugar

1

tsp

Rose water/ Vanilla essence
For topping:
250

ml

Puck thick cream

Lotus Biscuits for garnishing
Instructions
To make the crust:
Keep a butter paper ready to place the caramelised nuts on it.

Spread the sugar on a frying pan. Keep it on medium high flame. DO NOT STIR.

Let the color of the sugar change to golden brown. If there are spots where the sugar has not changed color, just swirl the pan slightly. Make sure you don't burn it.

The next steps should be done quickly. Immediately add in the nuts. Stir once and pour it on the butter paper. Try to spread it with the back of your spoon. It will be very hot, make sure you don't touch it.

Meanwhile, add digestive biscuits in food processor and make it into a powder. Add this into a bowl and keep aside.

Once cooled, break the caramelised nuts into smaller pieces.

Place it in a food processor or grinder and pulse it until you will have nicely ground caramelised nuts. It is okay if there are few bigger pieces.

Combine this with powdered biscuits. Add in the butter and mix well.

Grease the inside of a 9" spring form pan and place a baking paper at the bottom.

Place 3/4th of the prepared crust mixture onto the bottom of the pan. Press it well. Reserve the remaining.
To make the pudding filling:
In a pan, combine all the ingredients for the filling. It would be better if you mix rice powder in little bit of milk and then pour it into the filling mixture to avoid formation of lumps.

Keep on the flame and cook until it thickens very well, stirring constantly.

After it thickens, remove from flame and add rose water.

Pour this pudding like filling onto the prepared crust. Cover with a cling wrap and place it in the refrigerator. Let it cool completely.

Spread thick cream all over the pudding.

Garnish with remaining caramelised nuts or crushed lotus biscuits. (I tried with both and preferred the nuts as topping)

Refrigerate for 4-5 hours or better overnight.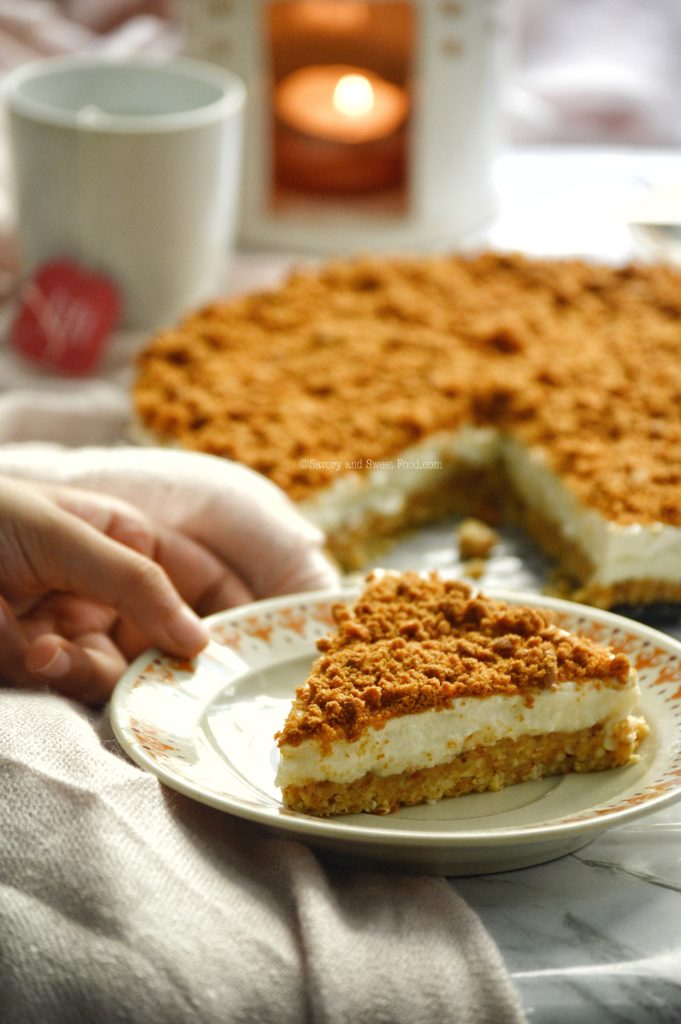 Summary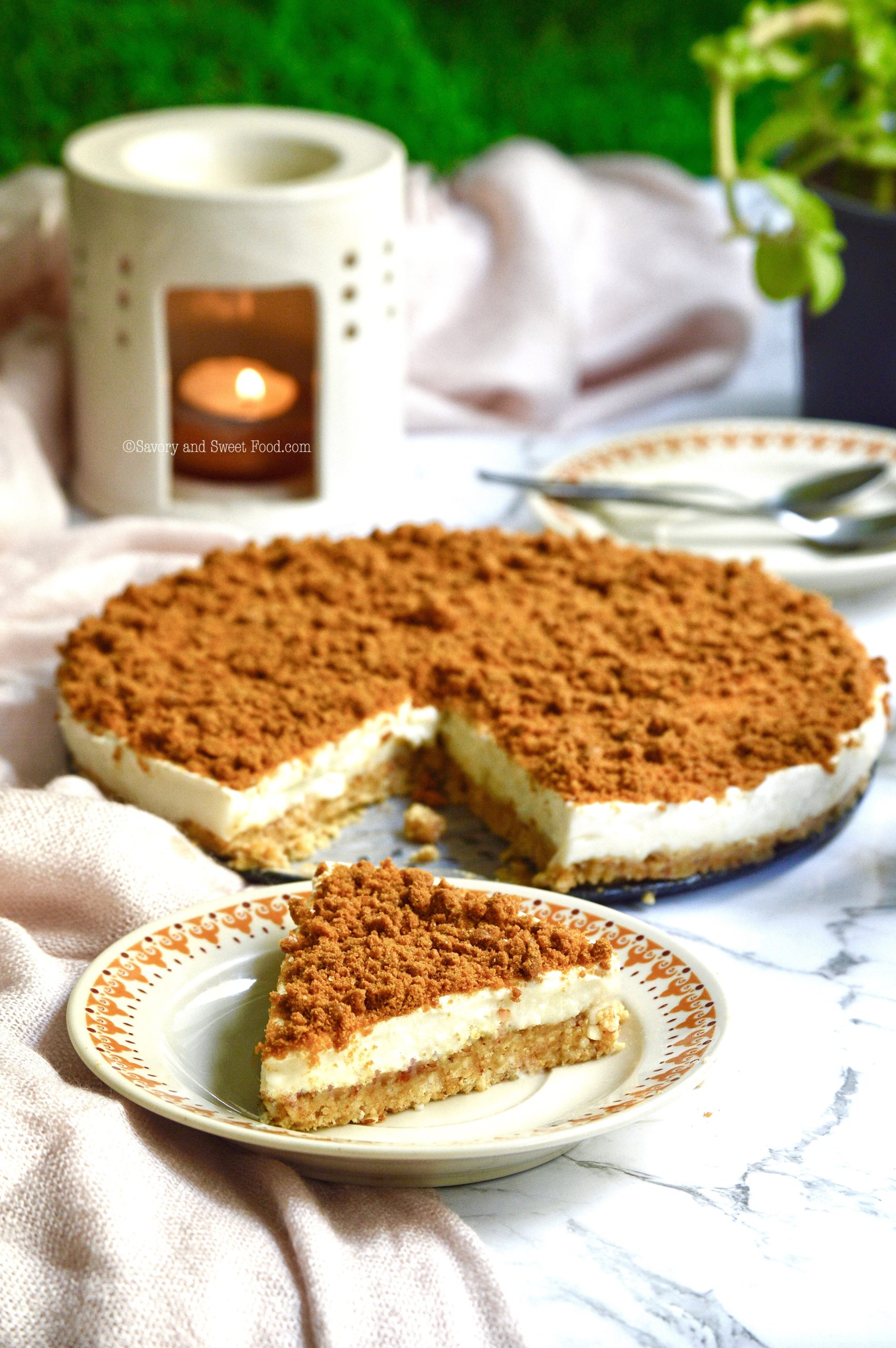 Recipe Name
Caramelised Nuts Pudding Pie
Author Name
Published On
Average Rating





Based on 8 Review(s)