A hearty pasta loaded with veggies and chicken in a creamy sauce.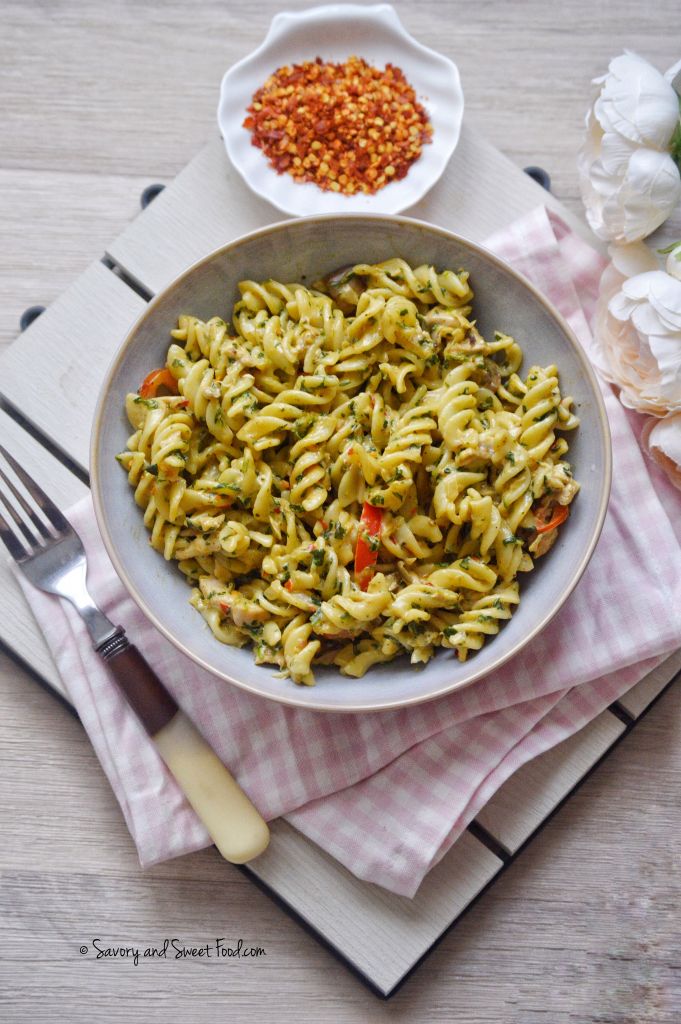 This was a dish which I prepared before leaving for my vacation to use up whatever was there in my fridge. I remember, I was in a hurry that day and so I didn't have time to look up for a good recipe online. So I made up this recipe with least hope that it will taste good. But Alhamdulillah all the flavors just blended so beautifully that I felt that I needed a good round of applause. 😀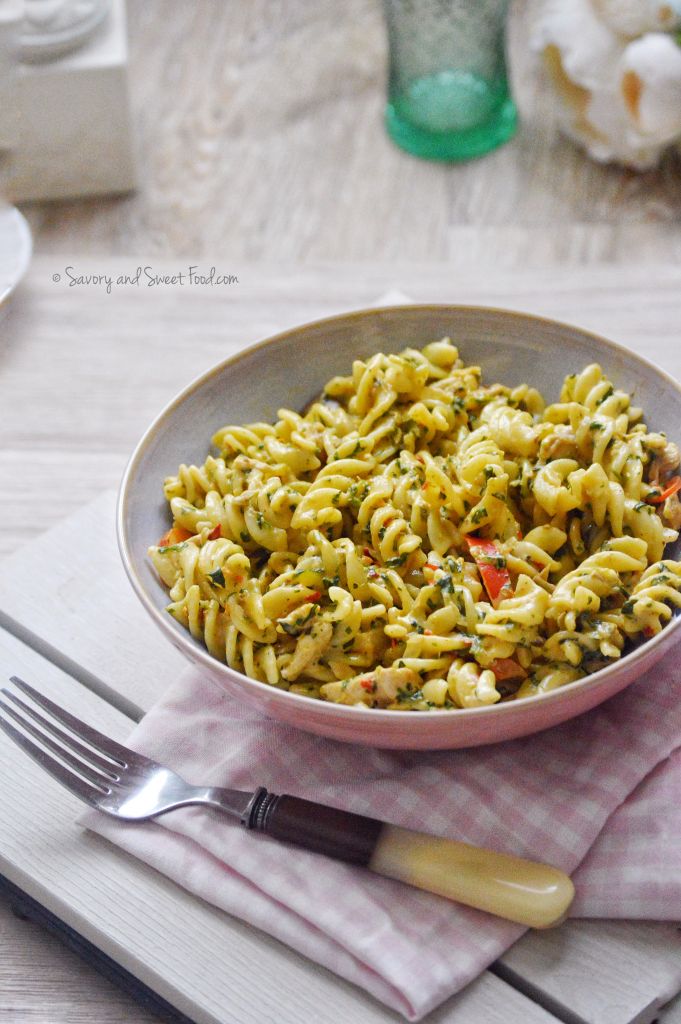 I don't know about you, but sometimes I will spend hours in the kitchen looking at tons of recipes online or in cookery books but struggle so much to match flavors and textures, that by munch time my appetite is fully gone. But this time the chicken and veggie pasta worked so well for me that I ate a whole lot of it even before I served it on the dinner table.
I added whatever vegetable I had in hand but you can customize the recipe and add any veggie of your choice. I hope you give this recipe a try and love it as much as I did. 🙂
INGREDIENTS:
300g boneless chicken
1 small onion
4 cloves garlic
1/2 tsp paprika
1/4 tsp dried thyme
1/4 tsp Italian spices mix
Freshly cracked pepper
1 small brinjal cut in cubes
1 red capsicum
1 bunch spinach
Broccoli
1/2 cup cooking cream
2 tbsp cream cheese
2 tbsp parmesan cheese shredded
1/2 cup milk
1/2 stock cube
Red chilli flakes (optional)
Paprika, black pepper and salt to taste
2 cups pasta
Olive oil
DIRECTIONS:
Cook pasta as per package directions. Drain and keep aside.
In a pan, add olive oil.
Add in garlic. Sauté for a minute.
Add in onions. Sauté till translucent.
Add paprika, pepper, Italian spices and thyme.
Drop in the chicken. (I used chicken with bones)
Mix well. Cover and cook for 10-15 minutes.
In the meantime, marinate brinjal with paprika and salt.
In a separate pan, pour olive oil and add the brinjal. Shallow fry till browned. Keep it aside.
To the same pan, add spinach, broccoli and capsicum. Add little paprika, pepper and salt. Cook for a minute or two. Keep aside.
Once the chicken is cooked, take out the chicken if you are using chicken with bones and shred them. You will have water released from the chicken. If you are using boneless chicken, let it stay in the pan.
Pour cream, cream cheese and parmesan. Let it come to a simmer.
Add the sautéed veggies into the pasta sauce. Mix well.
Pour 1/2 cup milk. Add half of the stock cube. Mix well. Simmer for a minute.
Drop in the cooked pasta and mix well. If you want, pour more cream.
Add chilli flakes if you want it spicy.
Serve warm.