An easy no-bake dessert made with layers of sweetened whipped cream/ cream cheese mix and crushed Kit Kat candy bars. It is very simple to put this together.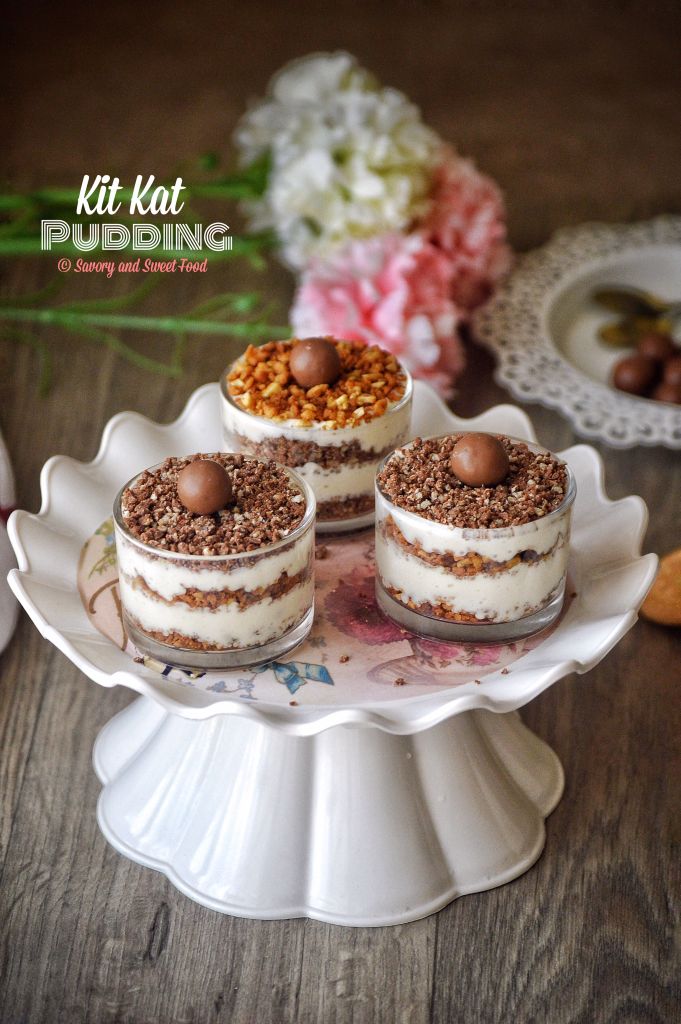 One of my favorite things to do is make puddings. I have a big sweet tooth, so does my family. We like to eat desserts when we are happy, sad, celebrating, depressed, bored….actually we just try to find a reason to have desserts. I am sure there many others who are like us out there.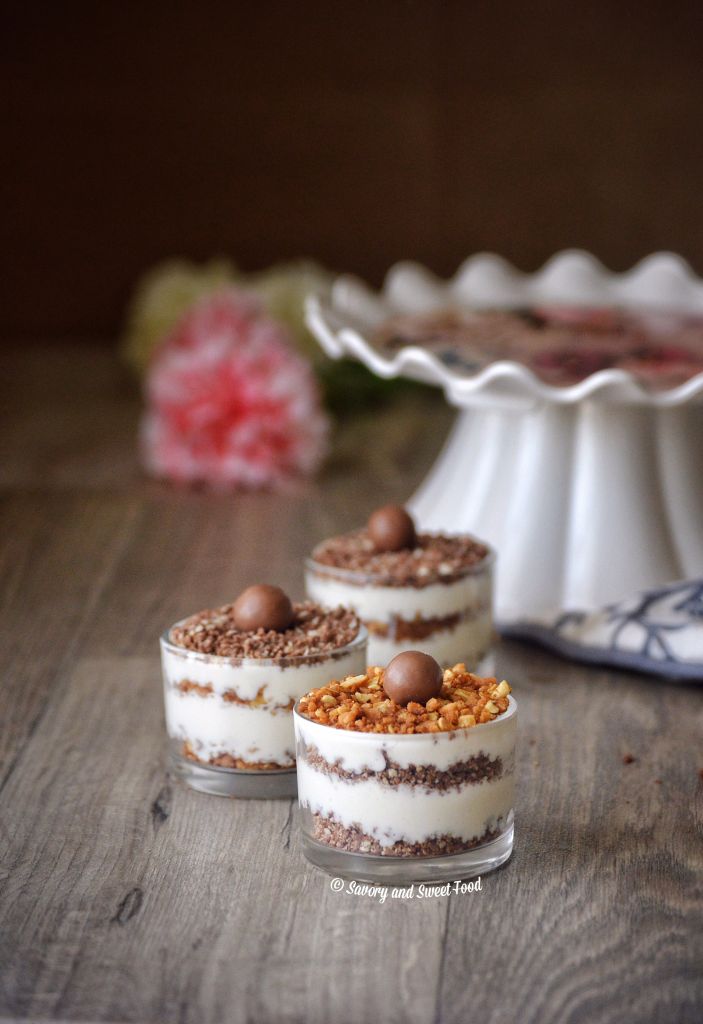 And most of the time we don't get the time and mood to make desserts from scratch. This Kit Kat Pudding is something you can make at any time of the year because it is as easy as a breeze to put this together. I would like to call this total deliciousness in a bowl.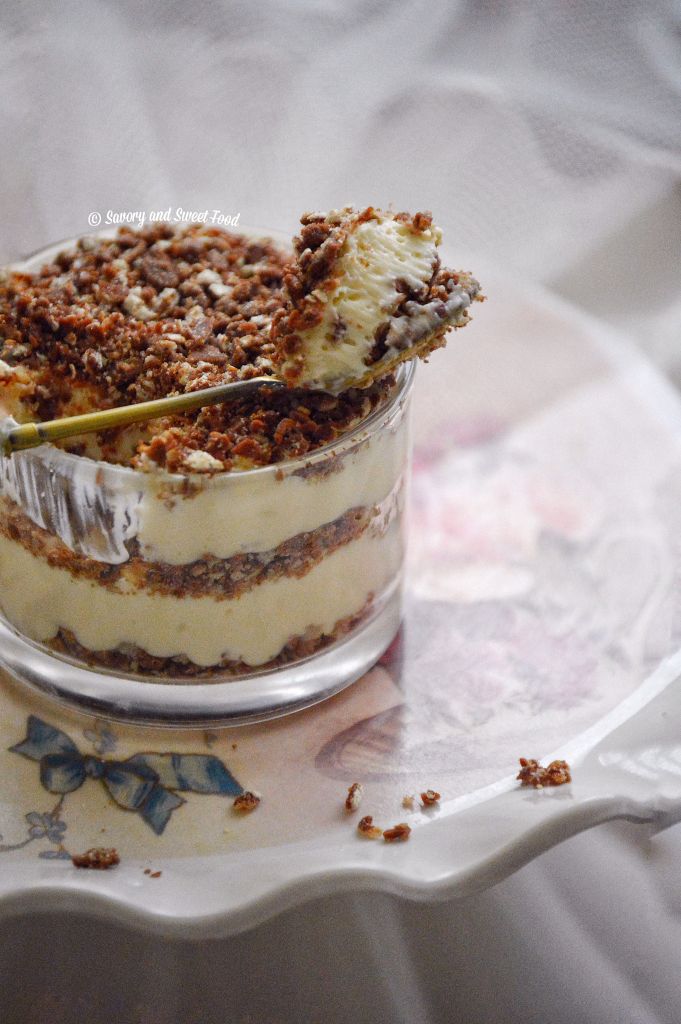 This pudding doesn't take anything fancy to make it, but it sure does taste totally delicious. I love taking this dessert to potlucks, family get-togethers and dinners. The best part being, everyone will love it without much effort on your part. Do try it out. Im sure you will love it.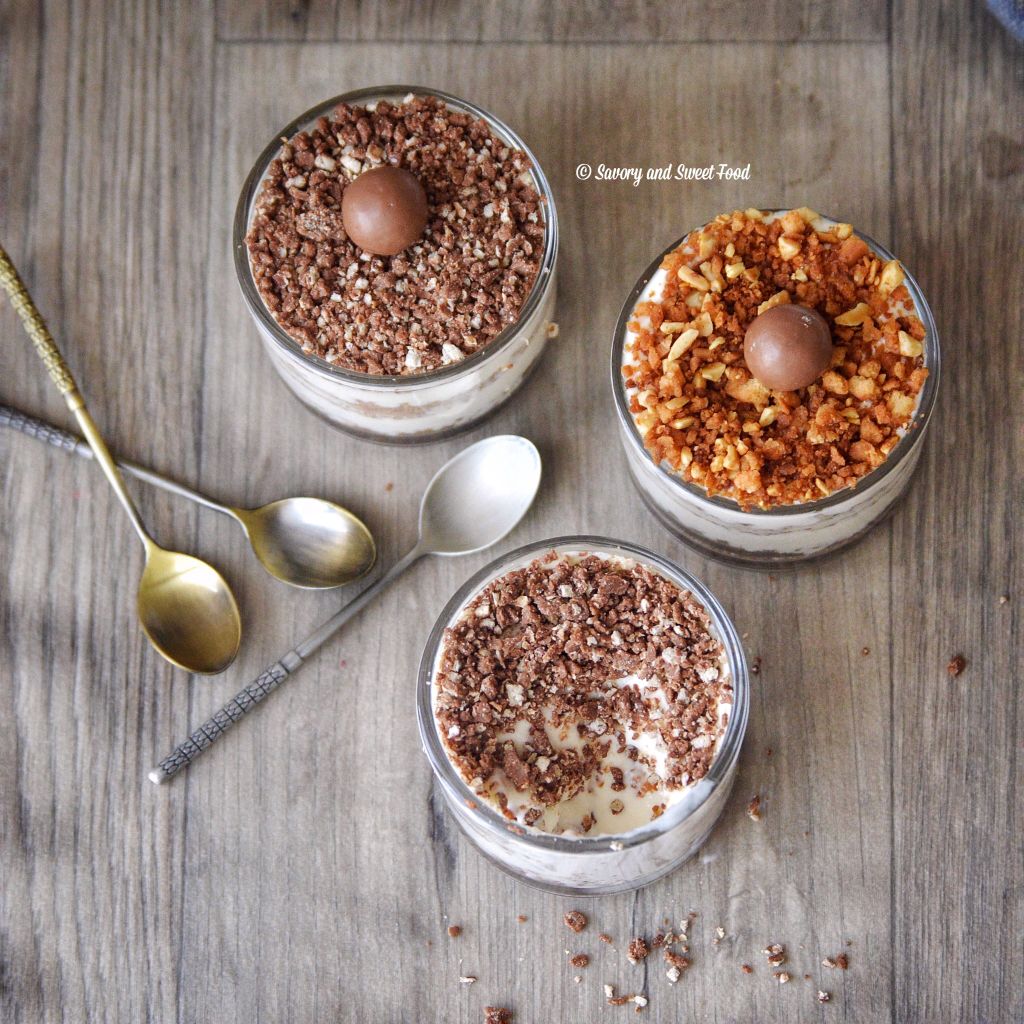 Check out the video recipe too. 🙂
INGREDIENTS:
3 Kit Kat bars (4 sticks)
4 cream cheese cubes (e.g.: Kiri cheese) (softened at room temp)
1 tin cream (nestle/ puck)
1 sachet dream whip powder
3 tbsp sweetened condensed milk
1/4 cup milk
NOTES:
If you don't get cream cheese cubes, use 4 tbsp cream cheese.
If dream whip powder is not available in your place, substitute it with 1/4 cup of whipping cream along with 2 tbsp powdered sugar. In this case you don't have to use 1/4 cup of milk mentioned in the ingredients list.
If you want the dessert to be more sweet add more sweetened condensed milk.
In the pictures you can see that other than crushed Kit Kat I have used another nutty layer. That is a crushed biscuits plus nuts mix. You can make it like this:
Crush about 10 biscuits (Marie/Lotus..any biscuit of your choice) and 10 almonds.
In a pan melt 20 g butter.
Add the biscuit and nuts and mix till the mixture becomes golden brown in color. Turn off heat, cool it and use.
DIRECTIONS:
Powder the Kit Kat bars and keep aside.
In a blender add the remaining ingredients and blend for 2 minutes till the mix turns a little thick.
In small pudding ramekins layer the pudding mix and crushed Kit Kat alternatively. The last layer should be Kit Kat. (This can be made in a big pudding tray too)
Refrigerate for 3-4 hours and serve.
(I usually make layers only with crushed Kit Kat, but you can make a layer of biscuit nut mixture. The directions for that is there in the notes)
[yumprint-recipe id='207′]