Spicy Coconut Lemonade is a very refreshing drink made with coconut water, lemon juice, green chillies and ginger. This drink is perfect during the summers.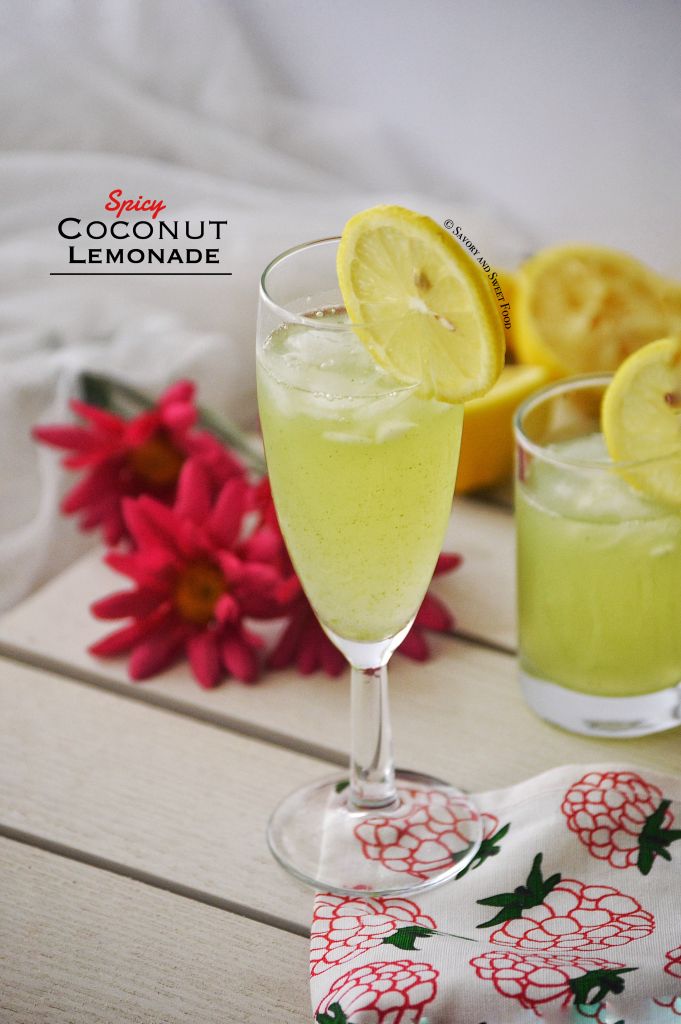 So people its Ramadan tomorrow, yaaay! Soo so happy! 🙂 This year, Ramadan falls on summer, which means that fasting hours become longer. So during this time try to eat the right food during the non-fasting hours to maintain good health.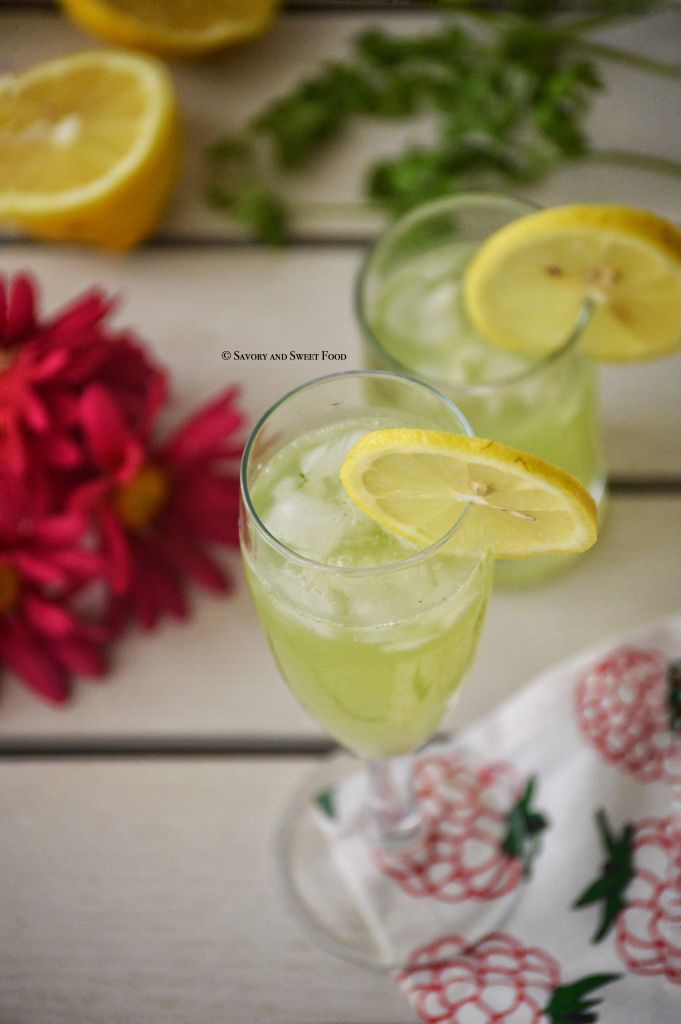 The most difficult thing is that you feel too very thirsty when you reach halfway of the fast. So here are some tips to prevent the feeling of thirst to some extent during Ramadan days:
Make sure that you drink plenty of liquid in between iftar and Suhoor time to prevent dehydration.
Try to reduce the intake of too much tea especially at Suhoor as it can increase fluids lost through urination.
Don't overeat at Suhoor meal.
It can be difficult to eat a lot of watermelon or sweet melon, even though they are super hydrating fruits. So you can make juices out of such hydrating fruits or soups out of vegetables to give your body the additional water it needs.
Try to reduce eating too much salty food items like crackers or nuts.
And finally, the most difficult part, reduce the intake of too many fried foods during iftar.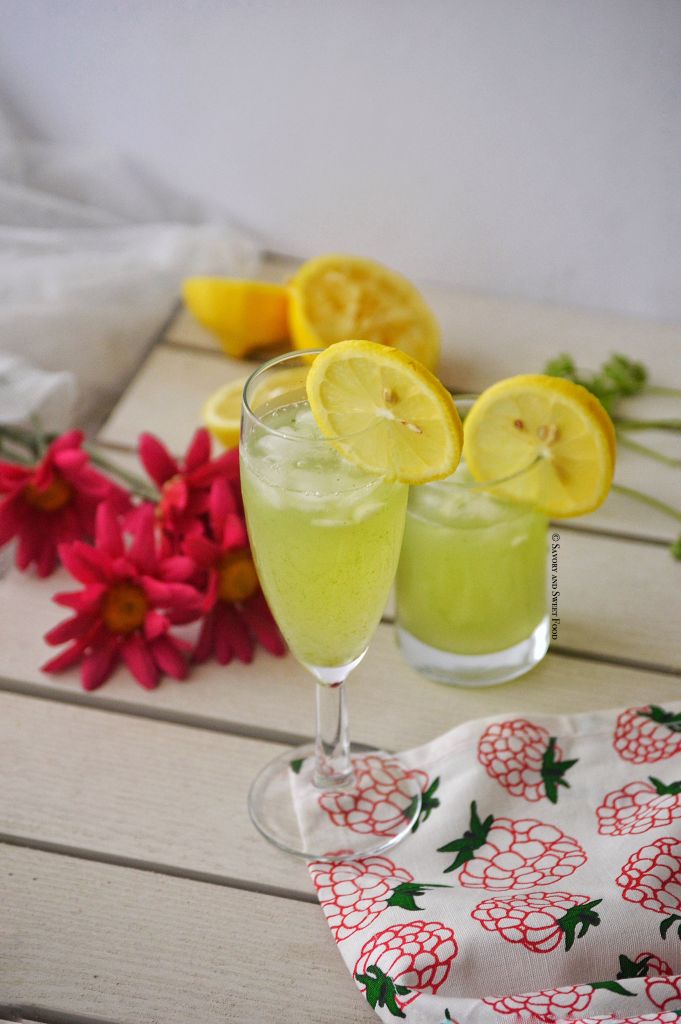 Coconut water is one of the best hydrators as it contains a lot of electrolytes in it. With the high content of Potassium and Magnesium, it makes the perfect re-hydrating drink during the summer days. Unlike the aerated drinks, coconut water is fat-free and is very safe even for the most sensitive tummies.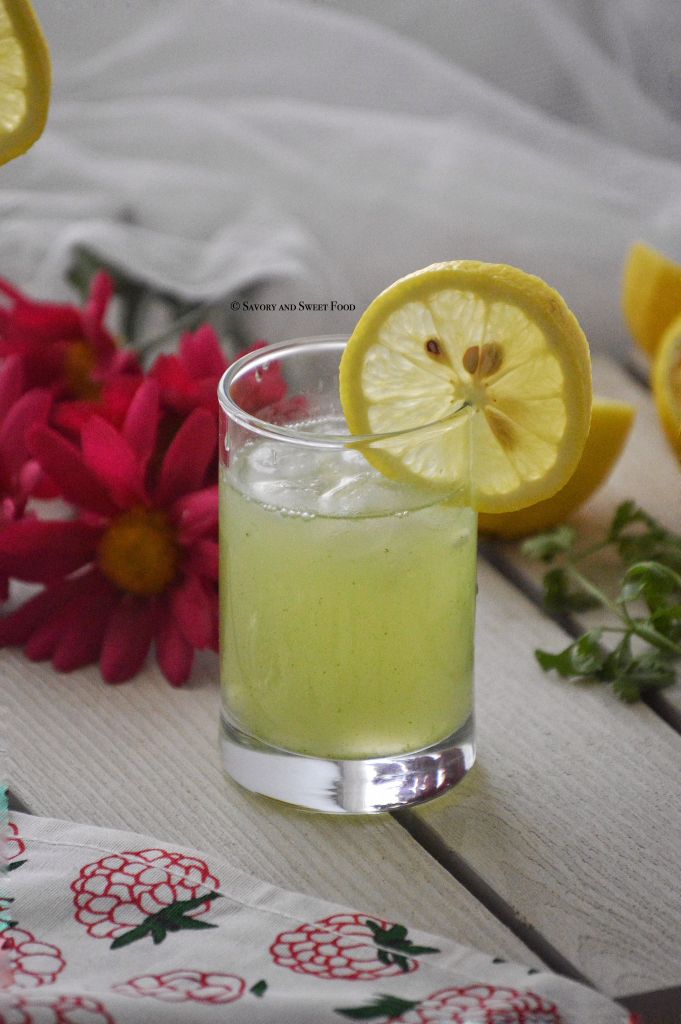 Lemons acts as a cleansing agent, has high Vitamin C content and has detoxifying properties. Ginger has high detoxifying property too. So all in all this is a highly recommended drink during this time. Please do give it a try. Its really refreshing and yumm!
INGREDIENTS:
1 can coconut juice with coconut pieces or pulp (310ml)
2 tbsp lemon juice
2 tsp sugar
1 small green chilli or less as per your liking
2 tbsp coriander leaves
pinch of salt
1/4 inch piece ginger
NOTES:
As I wanted that nice punch in the drink, I added one whole green chilli. You can use just a half of it. But if you can handle the spiciness, add the whole green chilli.
If you don't like the canned coconut drink, use fresh coconut water. It will taste even better. Add chopped fresh pulp into the drink too.
DIRECTIONS:
In a blender pour 1/4 cup of the coconut juice. Add in the coriander leaves, ginger, green chillies, sugar, salt and lemon juice. Blend well.
Pour the remaining coconut juice into this and stir.
Serve this with ice.
[yumprint-recipe id='173′]