Znoud-el-Sit is a Lebanese dessert, made by rolling thick cream inside white bread, deep frying and then dipping these crispy rolls in a fragrant sugar syrup. Perfect dessert to have during Iftar.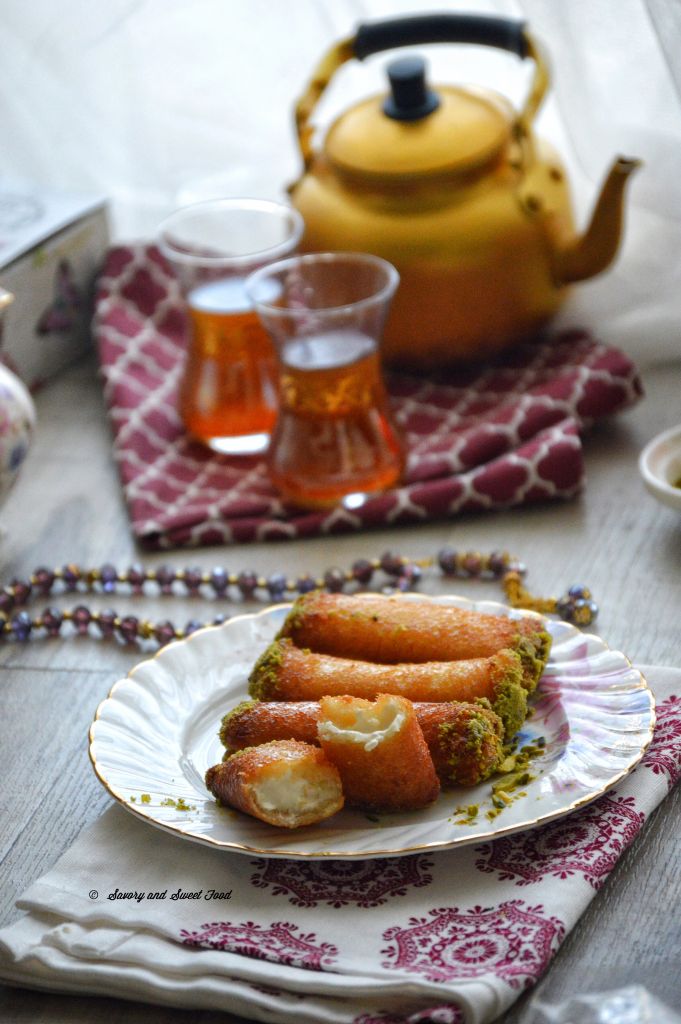 Hello everybody! Ramadan is just around the corner and Muslims around the world is getting ready for this blessed month. For those of you who are not familiar with Ramadan, I will give you a brief intro in this post. And I will be talking more about it in the upcoming posts too, throughout this month.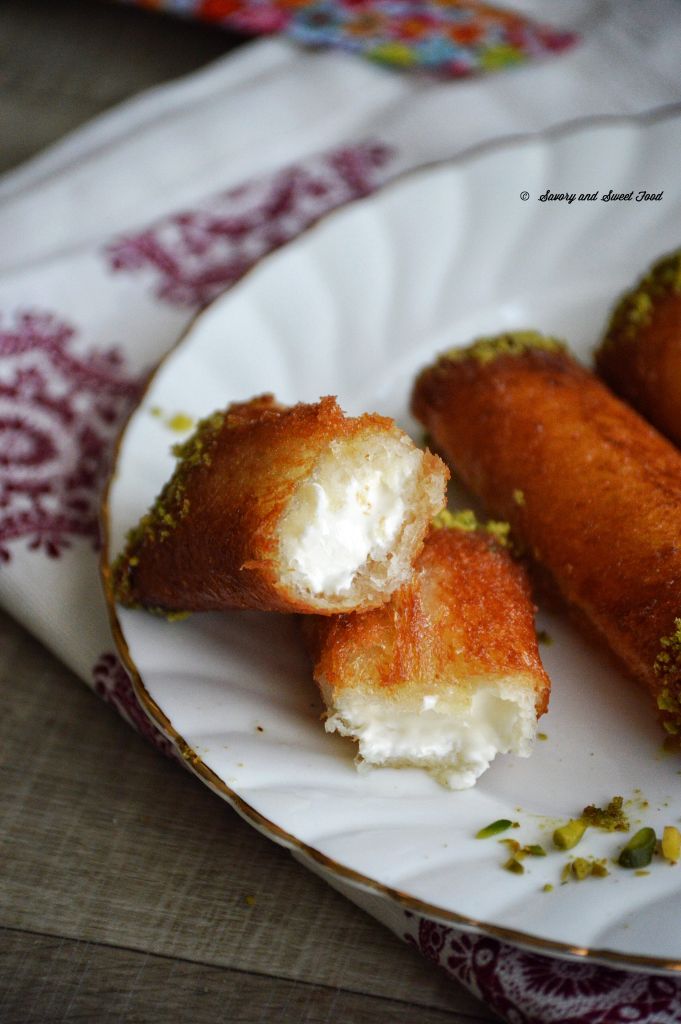 Ramdan is the 9th month of the Islamic Calendar. It is the month of intense prayer, dawn to dusk fasting and nightly feasts. During fasting hours, it is forbidden to eat, or drink through out the day. At the end of the day the fast is broken with a meal called the iftar. It is the Prophetic tradition to break the fast with some dates and water.
Ramadan was the month when the Holy Qur'an was revealed to the prophet Muhammed (May peace and blessings be upon him). So this month is a time of intense worship of God, of reading Qur'an and reflecting on its teachings, of thanksgiving, providing charity, practicing self-control from worldly desires, of being kind to others and of training oneself to be a better person all together.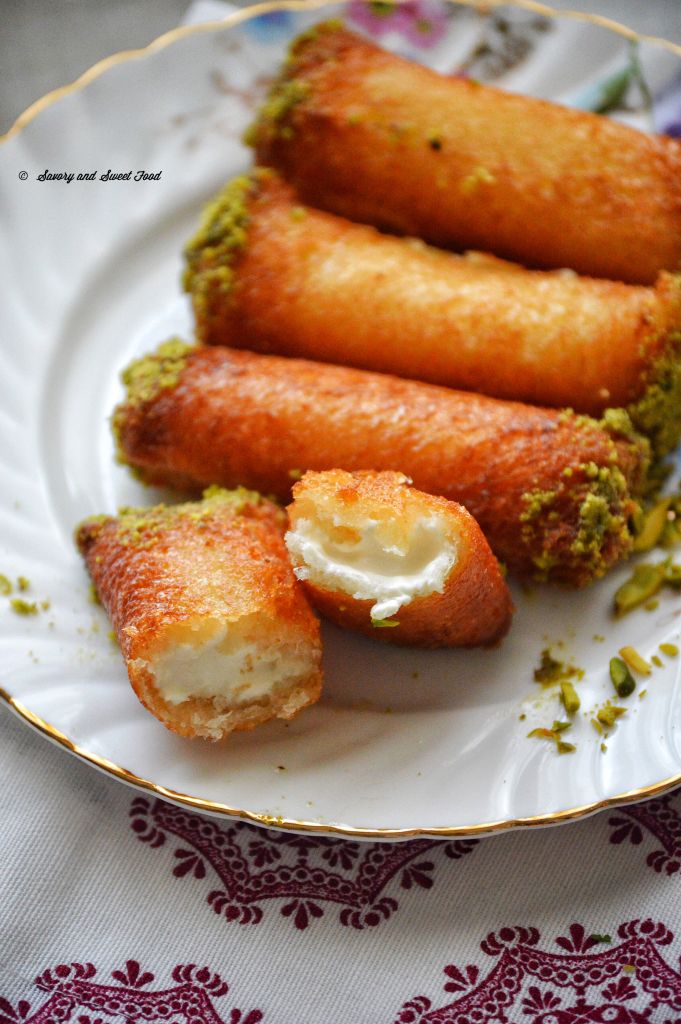 For many of Ramadan may appear to be a time of hardship and deprivation. But thats not how it is. It absolutely is a month of ease and peace. You become healthier, your digestive system is relaxed, and your body gets detoxified. You can seriously feel the difference. It also has been noted by medical experts that fasting improves the physical health in many ways.
It is said in the Qur'an,
But to fast is better for you, if you only knew (2:184)
Allah intends for you ease, and does not intend for you hardship (2:185).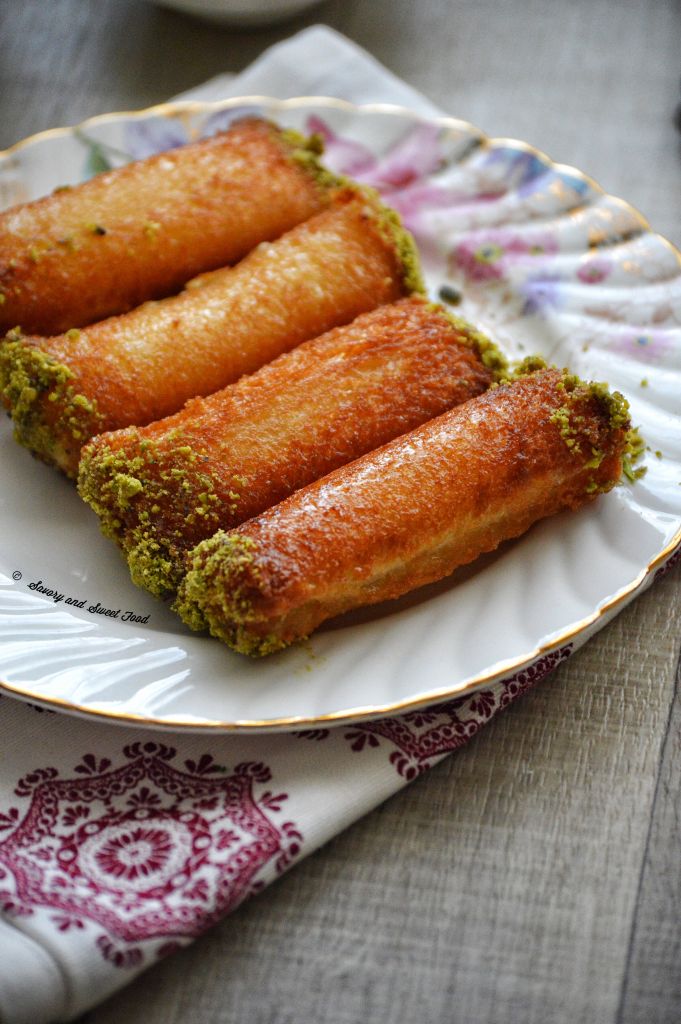 Okay now lets move on to today's recipe. Znoud el sit means ladies fingers or ladies upper arms. Weird name, hehe but it tastes 'out of this world' good. This one is a Lebanese dessert. These are crispy on the outside and filled with a nice thick cream and drenched in fragrant sugar syrup. It would be a perfect dessert to have during Iftar.
INGREDIENTS:
4-5 Slices of white bread
Thick cream/ Nestle cream/ Arabic clotted cream
Sugar syrup
Ground pistachios for garnish
Oil for deep frying
For sugar syrup:
1 1/2 cups of sugar
3/4 cups of water
1/2 tsp orange blossom water
1/2 tsp rose water
1/2 tsp lemon juice
Sealing paste made with 1/4 cup of flour mixed in 1/4 cup water.
NOTES:
If these fried rolls are kept for long it might get soggy.
Be careful with heat while frying this as it will soak up too much oil if the heat is too low and at the same time the rolls will burn fast if the heat is too high. Maintain a medium heat.
DIRECTIONS:
Trim the sides of the bread. Flatten it out using a rolling pin.
Apply the sealing paste on both long sides of the bread and on one short side.
Add in the cream like a log near the remaining short side of the bread slice. Then gently roll it and seal well. Remember that it should be sealed well or it will open up while frying.This is optional, but you can freeze this for sometime to solidify, by doing this the bread will soak up lesser oil.
Heat the oil and fry these rolls, seal side down first, on a medium flame.
Remove these from oil onto a kitchen tissue and then dip the rolls in prepared sugar syrup. Dip the two ends into ground pistachios.
To prepare sugar syrup:
Mix sugar and water in pan and place on stove. Stir until the sugar is dissolved and allow it to come to a gently boil.Let it simmer for 10 minutes till the syrup thickens slightly. Finally add in the lemon juice and the flavour waters.
[yumprint-recipe id='171′]